Top 10 Worst Premier League Newcastle United Signings
Who's your clubs Greatest Signing Mistake?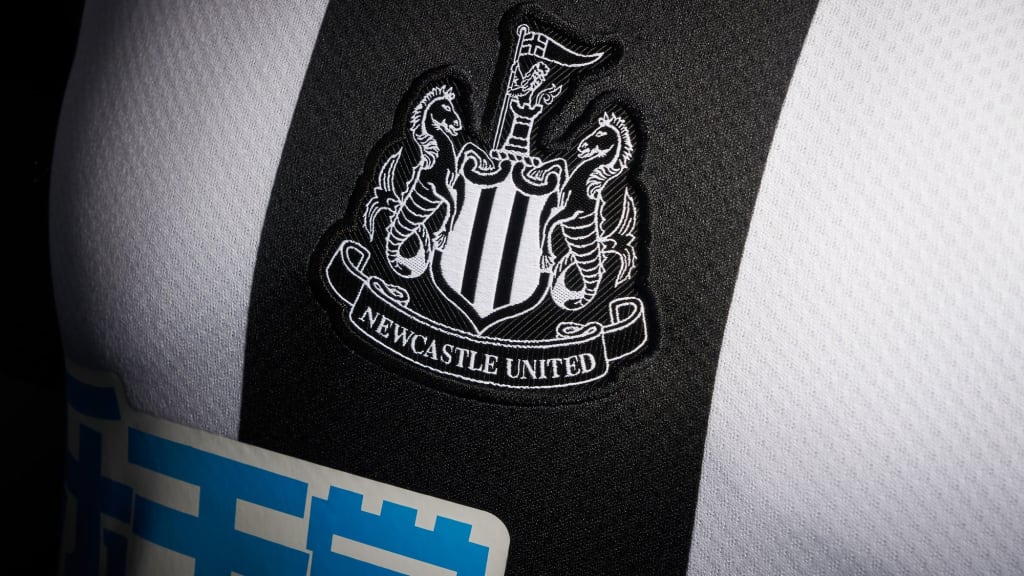 Top 10 Worst Premier League Newcastle United Signings
Top 10 Worst Premier League Newcastle United Signings
10.Emmanuel Riviere
from Monaco Fee: £6.3 million
Rivière, is what I like to call a Graham Carr Special
From the start of Alan Pardew's Reign all the way until Rafa's second year on Tyneside, Carr would pull the strings on European transfers
In the early years of Carr he would scout France and pull out the odd gem of a player, pulling off signing's such as Yohan Cabaye, Hatem Ben Arfa and Demba Ba.
He would also sign players such as Sylvan Marveaux, Romain Amalfitano and Emmanuel Riviere
At the time Riviere was 3rd choice striker at Monaco , Carr and Pardew thought Riviere could supply the toon with the fire power to shoot us back into Europe, this was after the Frenchman scored 4 goals in 14 games for Monaco in Ligue 2 and after promotion to the French top league in his first season he scored 10 goals in 30 games in the league , this convinced Pardew to part with £6.3 million pound for the forward , where after a torrid three year spell at the toon , Riviere scored a solitary premier league goal , Riviere isn't what you would call a hit on Tyneside , and just like my grandad used to say when he witnessed him play , the overall opinion is that 'he will need a tomtom to find the back of the net, absolute useless '.
9. Henri Saivet
From Bordeaux Fee: £5 million
Saivet is a signing to this day that I can't quite get my head around, well to be fair he was a McLaren signing so that clears a few things up , Newcastle at the time had Moussa Sissoko , Cheick Tiote, an (unrated) Florian Thauvin and Gini Wijnaldum also on the exact same day as Henri Saivet's Purchase in the January 2016 window we had also bought Jonjo Shelvey from Swansea also finally waiting on confirmation on the Signing of Andros Townsend from Spurs.
Putting it bluntly , Saivet was Unneeded , and since Saivet Signed in January 2016 he has played 8 games in all competitions, including saivet's wages of £1.8 million a year and transfer fee of £5 million , he has cost the club an estimated total of £1million pound a match, Saivet is still on the books at the town officially. However, being loaned out at every turn the chances are that Saivet will be a Newcastle player until his £35,000 a week contract expires.
8.Amdy Faye
From Portsmouth Fee: £2 million
Honestly It is hard to describe how bad a job Graeme Souness did taking over from Sir Bobby Robson in 2004/05, putting it to perspective the majority of my top 10 are signings from Souness's Tenure on Tyneside, the first thing he did was sign an aging Ronny Johnson from Villa , soon after brining in Babayaro (who just missed out on the top 10) , Boumsong and Amdy Faye.
Faye was an import from a Harry Redknapp-Less Portsmouth fc, Faye had been an average player for a Portsmouth team who had yet to hit the height's of Redknapp's Second tenure.
Newcastle had let Gary Speed go in the summer, who was the captain in the locker room similar to how Jamie Carragher was to Steven Gerrard for Liverpool, Speed was that to Alan Shearer
Souness Saw Faye as the perfect replacement for Speed, (even writing that sentence confused me)
Souness was wrong, Newcastle fell from competing for champions League places the season before falling from 5th to 14th, and have yet to recover as a club, finishing in UEFA cup places only twice since Sir bobby left. In 05/06 (7th) under Roeder and 11/12 (5th) under Pardew.
Most of this can be dated back to the string of terrible decisions Souness made as manager, Great Business Indeed.
7.Albert Luque
From Deportivo La Coruna Fee: £9.5 million
I wasn't lying when I said that the majority of the top ten where Souness Signings and Luque was another failed import for the Scotsman,
Luque was a full Spanish international with 15 caps, most recently playing champions league football for Deportivo and previously winning two Supercop de espana's (Spanish charity shield) with Mallorca and Deportivo, Luque had an accomplished cv as a footballer.
Then Luque signed for Newcastle, the hype was massive for Luque , the Toon had been told he was a 'fantastic player' who could 'score and create' that was an overstatement of unimaginable per portions, the only goal the Spaniard scored for Newcastle was in a 4-1 drubbing of the second worst premier league team of all time ( the 15 point Sunderland team)
There where stories of the Spaniards bad attitude from former players, as well as a constant injury record, which would side-line him for the majority of his career.
And by 2007 he was shifted to Ajax for a quarter of his original fee, and the only reason luque will be remembered at Newcastle will be in a satirical sense mainly for the statement 'Sunderland were so bad luque even scored'.
6.Jean Alain Boumsong
From Rangers Fee: £8 million
Another signing from the Souness era, as mentioned Previously the first three signings souness made were Babayaro, Boumsong and Amdy Faye.
Boumsong was out of contract in the Summer of 2004 with Auxerre, Boumsong then signed for Rangers and by January 2005, Newcastle paid £8 million for a player who had been out of contract six month's prior on a 5-and-a-half-year contract.
Oddly enough this as well as the Luque and Faye deals where brought up in the Stevens Report, which questioned the dodgy dealings under souness
After being touted as the replacement for Jonathon Woodgate, who had left for Real Madrid in the August, it felt to Newcastle fans the equivalent to replacing an Aston Martin for a Lada.
The amazing part of this dodgy dealing, was the fact we managed to swindle £3.3 million for the Frenchman from a Juventus side that had just suffered relegation to Seria B because of their part in the Calciopoli scandal.
5.Nacho Gonzalez
From Valencia Fee: (Loan)
Not much to say about Nacho Gonzalez but he is essentially the reason why Kevin Keegan left Newcastle United the second time around, Nacho was brought in over the head of Kevin Keegan by sporting director Dennis Wise. Wise scouted the player through watching YouTube highlight videos.
So, he picked up the phone and loaned him from Valencia for the year, Keegan was amazed by this Stupidity and Resigned from the club the same day. Claiming that Gonzales 'was not good enough for the team'
Turns out Keegan was right. Who would have guessed that?
Nacho ended up playing 2 games for the Toon, and it later came out that the signing of Gonzales was done as a 'Favour' for a south American agent.
Dodgy Dennis Indeed.
4.Xisco
From Deportivo La Coruna Fee: £7 million
Fun Fact about Xisco, the Spaniard played 9 times for Newcastle over a 5-year period and scored a solitary goal, Xisco also cost Newcastle £7 million and was one of the players shortlisted by then sporting director Dennis Wise, During the dreaded Cockney Mafia regime at the club.
Eventually boiling over to Keegans second resignation at the Toon.
The players on Keegan's shortlist where Thierry Henry, Luka Modric and Bastian Schweinsteiger
Henry was plying his trade at Barcelona, Modric was a young prospect at Dinamo Zagreb and Schweinsteiger was believed to be out of favour at Bayern Munich at the time. And where all believed to be reasonably interested to join the club under Keegan.
Wise Shortlist looked like this Xisco of Deportivo, Nacho Gonzales of Valencia and Danny Guthrie who was a young prospect at Liverpool.
Guess which one they went for?
Fantastic business from the cockney Mafia.
3.Michael Owen
From Real Madrid Fee: £17million
When the former ballon d'or winner arrived at Newcastle, the hype and atmosphere around the club where massive, to levels only comparable to Alan Shearers arrival in 1996, Owen became the club record signing at £17 million surpassing the £15 million paid for Shearer.
But alarm bells went off with Newcastle fans, as within Owen's contract he had a £9 million release clause to go back to Liverpool whenever he wanted. Owen was also the highest paid player at the club at a whopping £110k a week contract
Owen did manage to score 26 premier league goals over his 4-year spell at the club, but the total cost of his transfer and his salary cost the Toon upwards of £28 million pounds
on average £1 million a goal.
with Owen's constant injury's, and lack of passion for the club leaving a sour taste in the mouths of the toon faithful thus becoming unsalvageable after the former England striker, decided to leave the club on a free to join Manchester united after the first premier league relegation for the toon after 16 years in the top flight.
Wasted Money, Wasted Talent, Wasted Player.
2.Stephane Guivarc'h
From Auxerre Fee: £3.5 million
French forward Guivarc'h was signed in the 98-close season before the world cup, and Guivarc'h was given the honour of leading the French frontline for the tournament in his home country.
He became the only world cup winning forward to fail to score for his country in a campaign of victory.
But let's be honest France had Zidane. So, it's not like that mattered much.
How the story goes for the Frenchman after that is
he joined up with Newcastle side, he scored 1 goal in 4 appearances and was soundly dropped, for his shocking performances.
Dalglish got the sack.
Gullit didn't rate him. And sold him to Rangers.
And within 2 years he was back with Auxerre, hoping that everyone would forget his 2-year holiday in the British Isles.
1.Marcelino Elena
From Real Mallorca Fee: £6m
I asked my grandfather and my ole man, who they deemed to be the worst player that Newcastle had ever signed, they both soundly said Marcelino and it wasn't even close.
Marcelino had been capped 5 times for the Spain first team when he signed for Newcastle in the summer of 1999, he played 20 games for Newcastle in a four-year spell starting only twice. Before being dropped into the reserves for his poor performance's and attitude, Marcelino faked multiple injuries when he was at the club, including a broken finger tendon which kept him out for 2 whole months.
Marcelino was deemed to be such a negative influence to the squad, That Sir bobby Robson granted Marcelino his release in 2003, mainly to get him off the books.
Marcelino became a football agent when he retired, no doubt teaching his client's how to swindle a club of £6 million pounds, a weekly wage for 4 years and how to not work for your money.
Awful.