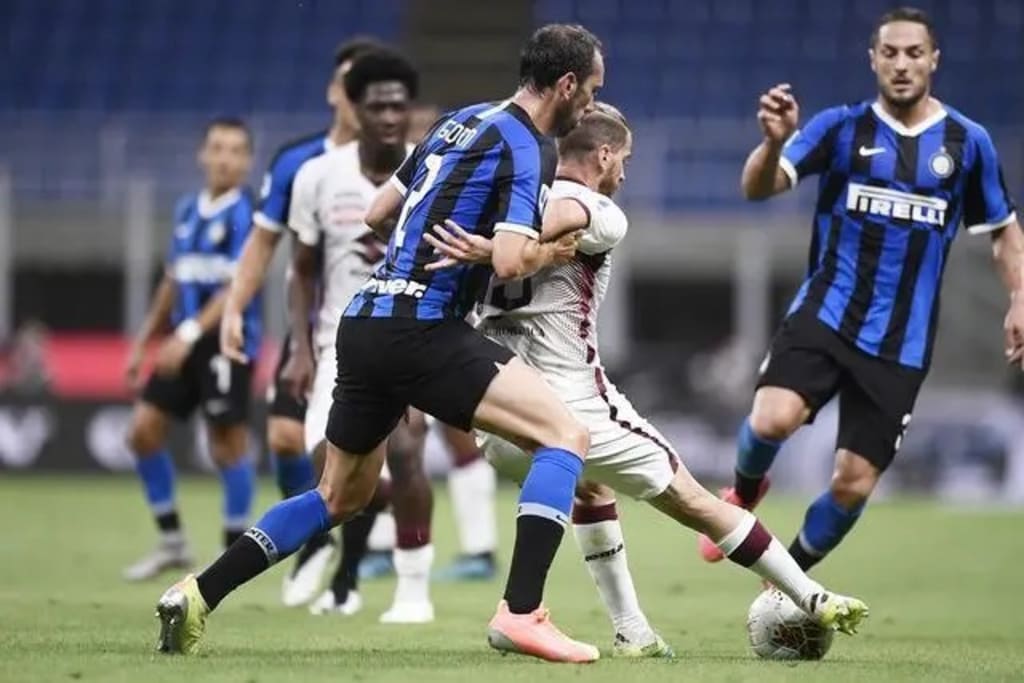 Inter beat Torino 3-1 to tie second place Lazio on points and get their first league win in the last 3 rounds.
Sanchez almost scored a hat-trick of assists. Lautaro ended his five-round goal drought.
It is certainly easier to praise Sanchez and Lautaro. But today I would like to read the game from another side: why didn't Inter use Eriksen, why didn't they use Shkreniar, why did they put out a weird starting lineup? By reading it, it is easier to understand what kind of coach Conte is.
In this match, both managers put out an odd formation.
Torino played two left wings of the 352 system: Ansaldi and Ola Ena, an "asymmetrical and atypical formation".
Inter boss Conte also made 3 puzzling changes in the center back: instead of Eriksen and Škriniar, he sent Godin (right center back), D'Ambrosio (right wingback), and Valero (front waist, but relatively right-sided).
Eriksen came on as a substitute in the last round and it was the right time in the devil's schedule to be fit.
Shaker, who was previously suspended for three rounds, just came back in the last round and also has the physical strength to play continuously.
But Conte didn't let them play, sparking all sorts of speculation: could it be that the Inter boss wants to abandon the two highest-priced echelon players in the team?
Some Chinese and foreign experts and netizens started to "conspiracy theory", that Inter has no cash, and must sell high-priced players to return the funds; Conte is ready to "suppress" Icardi (not allowed in the first team training), not to give the 37 and 24 to play, trying to Forced out of the player; what Juventus came to the "mole" finally exposed the original form ......
But to rely on speculation to catch the wind, after all, is not rigorous.
The reason can be very simple: because Conte is very fond of Ansaldi, but also very afraid of Ansaldi, in the eyes of Conte, the old Inter will be the most dangerous and decisive player in the Turin team, so Conte did not hesitate to change three people in this side, the purpose is to contain Ansaldi like the prevention of Messi. This is the winner for Conte in this match.
TV guest Belgomi pointed out: "Why does Conte use his troops so much? It's for defense. This comes after two consecutive winless rounds after a big win for Inter and the need to put on a low profile to 'fight the opposition."
Sky's authoritative expert Di Marzio revealed, "Conte admires, values and loves Ansaldi. Although Inter will not go for the Argentine player at the moment, Conte likes him."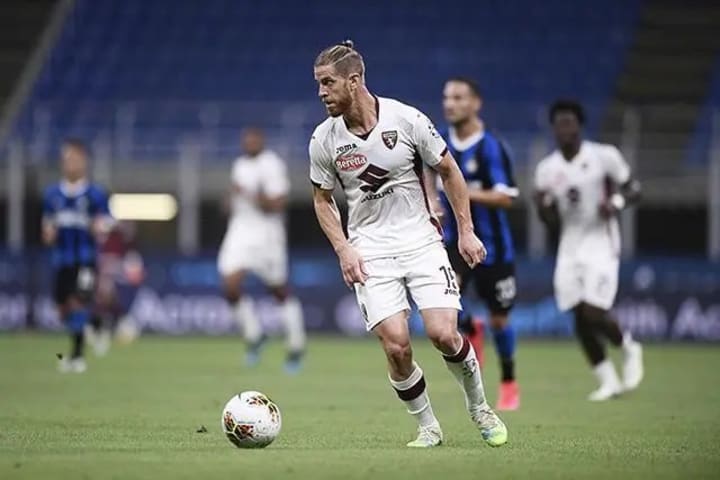 In the eyes of the lover, Conte has Messi in his eyes.
So he mobilized several odd players to contain Ansaldi and counter-attacked on the spot after breaking the ball, which was Conte's targeted tactic in this battle.
During the game, several Inter players surrounding Ansaldi's scenes often appeared.
Those who have imagination can even hear the voice of the Inter boss: "Brothers, take out the energy of the Messi defense to deal with Ansaldi!
The battle proved Conte's bet was right.
In this battle, Inter's defense is relatively stable in recent rounds (although conceded a goal that is the goalkeeper's mistake, no need to talk about it).
Torino's key player, Ansaldi, played 64 minutes of the game and was cut off from Inter's feet 5 times, and another 7 passes went directly to Inter players, which means that on average, every 4-5 minutes, Inter was able to get a chance to organize a counterattack on the spot from the wing's feet.
A couple of odd players were also quite bright.
Godin made 5 shovels in the whole game and also scored a record-breaking header (Inter's 18th goal of the season, tying the team's record for most goals in a single league season).
D'Ambrosio not only made 2 tackles but also kept Ansaldi, the "eye of the ball" that Torino's manager was betting on, to a poor 57% passing success rate for the whole game.
Baleiro was nominally a "front man", but a glance at the heat map showed that he often took care of his team's right side, and only after an hour when Ansaldi was replaced early did Baleiro revert to playing as a center forward.
In this battle, Baleiro ran 12 kilometers (11,922 meters), the devil's game, the veteran put up a good fight.
Conte did not use Eriksen and Škriniar in this game, probably for athletic reasons, because he was thinking of "destroying the opponent" first. Using Eriksen and Shk is better for "building yourself" while using Godin and Valero is better for "destroying the opponent".
After the six-goal victory over Brescia, Inter changed their mindset and dropped points in the next two games.
This is Conte.
In his coaching career, Conte has often given special attention to players who are "ordinary" in the eyes of the public, such as Giovinco, Matri, Giaccherini, and so on.
For example, he once blew up with Juve boss Agnelli over Giovinco's transfer.
For example, he was in the Italy team and held a role player like Giaccherini as a lap.
Then again, he has also marshaled 2-3 men to defend these role players as if they were Maradona when he played against the aforementioned players' teams as an opponent, and used such targeted tactics as a way to win or lose for his team.
These practices are not always understood by pundits and fans, and many critics even disdain them: what is the point of making such a fuss over a 2-3 player?
But Conte never cared if he was understood or not.
This time, the reason for Conte's bizarre formation is also for this old Inter player: Ansaldi.
Ansaldi played for Inter in the 2016-17 season, making 26 appearances on all fronts and performing mediocrely before being washed.
I think, this former Inter wing who did not expect, now 34 years old, is beginning to openly discuss the issue of retirement, but instead was treated like Messi by Inter ......
This is perhaps the wonderful thing about soccer.
When a strong team with the power of a six-goal victory, roars "with the attack to beat the opponent", against two weak teams may be either a draw or a loss, a continuous loss of points.
But when the team lowers its stance, puts on the momentum, and defends the opponent's players as if they were Messi, they win instead.
The biggest blessing: despite the media's vicious speculation about Inter's internal turmoil, the general manager's mind is still focused on business. This is a good thing because the only way out of a troubling situation is to not get distracted and focus on soccer itself.
Reader insights
Be the first to share your insights about this piece.
Add your insights