The football world's "Midlife" 24 hours - their World Cup story
24 hours, 5 34+ middle-aged players, different ways, different stories, colorful football world, belongs to the "middle-aged" players' story will continue...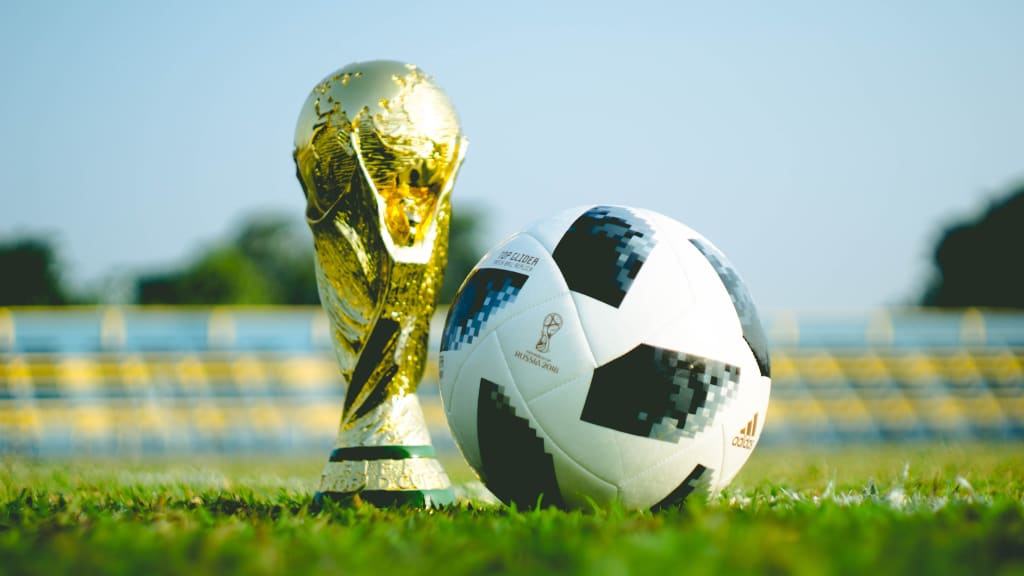 It was Lionel Messi (35). Four years later, I'm still freaking out.
Four years ago, during the World Cup in Russia, I shot a commercial for a Chinese milk seller. The original scene was quite picturesque, which turned into a nightmare for me. During these four years, I got rid of the old vampires Bartomeu and Laporta and found my value in Paris again.
And then our national team, we've got a bunch of young guys, a lot of energy, especially that guy depaul, who's been hanging out with me and helping me out, and this year's World Cup, I think it's going to be... No! A!!! Like!!
Saudi Arabia? Which Arbor is this? VAR is a really good thing. In all these years I've never been treated so fairly when I've been taken down in the box.That's not exactly what we agreed on. How does depaul's kid pass poorly and defend poorly, and how does he act like my good brother? And Romero's little brother, is he made up of paper, and he's just riding on his face and he doesn't even have a little temper?
When I saw the final score, I started to panic again. Mexico, or even Poland, didn't feel like a good team to mess with in this group. Sure enough, as long as the milkman was a sponsor, I was going to panic.
I am Cristiano Ronaldo (37 years old). After one year, I am free again
Outside of the World Cup, after experiencing a wave of excitement far beyond the World Cup, Ronaldo was rewarded with an official statement from Manchester United to end their partnership with immediate effect. From "a wandering son returning home" to "a chicken feather", no matter what the position of the narrator is about his story, the image of a willful child who is "always unaware" will not consciously leap out of the paper.
This matter, right and wrong, the ultimate result is that Cristiano Ronaldo got the freedom he wanted, middle-aged people, what kind of future is he pursue, we should be able to get a final answer after the World Cup. (A simple heart ache next door fan and smug Potter for a second).
I'm Robert Lewandowski (34) and being a politician must be easier than taking penalties
This summer's focus is not just on Cristiano Ronaldo. Not only did the politician Levein get his wish to take on a new challenge in La Liga, but the other players kept their butts at bay." "Keep football out of politics" is a difficult phrase to live up to in the turbulent autumn of 2022.It did not bring it the gold medal, but it did at least edge out tough play-off opponents Russia. But in the World Cup, it is the feet that will do the talking. The spell of no win in the World Cup continued against the middle-aged Ochoa, and the group that now looks the most uncertain, despite the early exit of Karim Benzema, But Lewan's chances of winning the final golden goal of his career may not be as high as Poland's chances of progressing from this group. The job of talking is easier than the job of working.
I'm Giroud (36), who remembers the guy named Mbappe
When it comes to getting older and more bogeymen, I don't want to be the big Giroud, after all, in Milan retirement home, I got the point of Zelatan. Before I moved to Milan, no one believed that an old man with a FIFA double speed of 40+ could have a second career.Although I have a lot of talent in the French front line, but after the injury of the back man Benzema, Nkunku, I found that in the end, I have to support the attack line. The PSG director, he said he is one of the future, but the national team is not a club, you look at the aircraft carrier next to the team, still hit the four sides. Group stage please continue to trust me, I have big Giroud, what small sports car. People to "middle-aged" me, the football world is still so wonderful.
My name is Ochoa (37 years old) and I will guard the wall of Mexico
As one of the oldest players in the World Cup, Ochoa, nicknamed Mexico's "Goh Chin-woo" for the fifth time, has more than just an Asian celebrity face. In the group stage of 2014 World Cup, in the face of the host country's bombarding, with his own power to send four God save, he gave five star Brazil a zero, and won the Budweiser player of the game.
Although the current national team is a bit of a no-brainer, goal-line Ochoa proved last night that Mexico can go far in their final World Cup campaign with a superb save. The same 37-year-old, different "six-fingered goal-keeper" who has never been known or even had a ball to play, might be a better model for the middle-aged player.
35+, an age no longer unfamiliar to modern professional football, players in "middle age" can be disaffected, ambitious or melancholy, but on the field of Qatar, these emotions will spread, these stories will continue, there will be more 24 hours, there will be more surprises, and hopefully all these veterans, Old soldiers never die.
Reader insights
Be the first to share your insights about this piece.
Add your insights