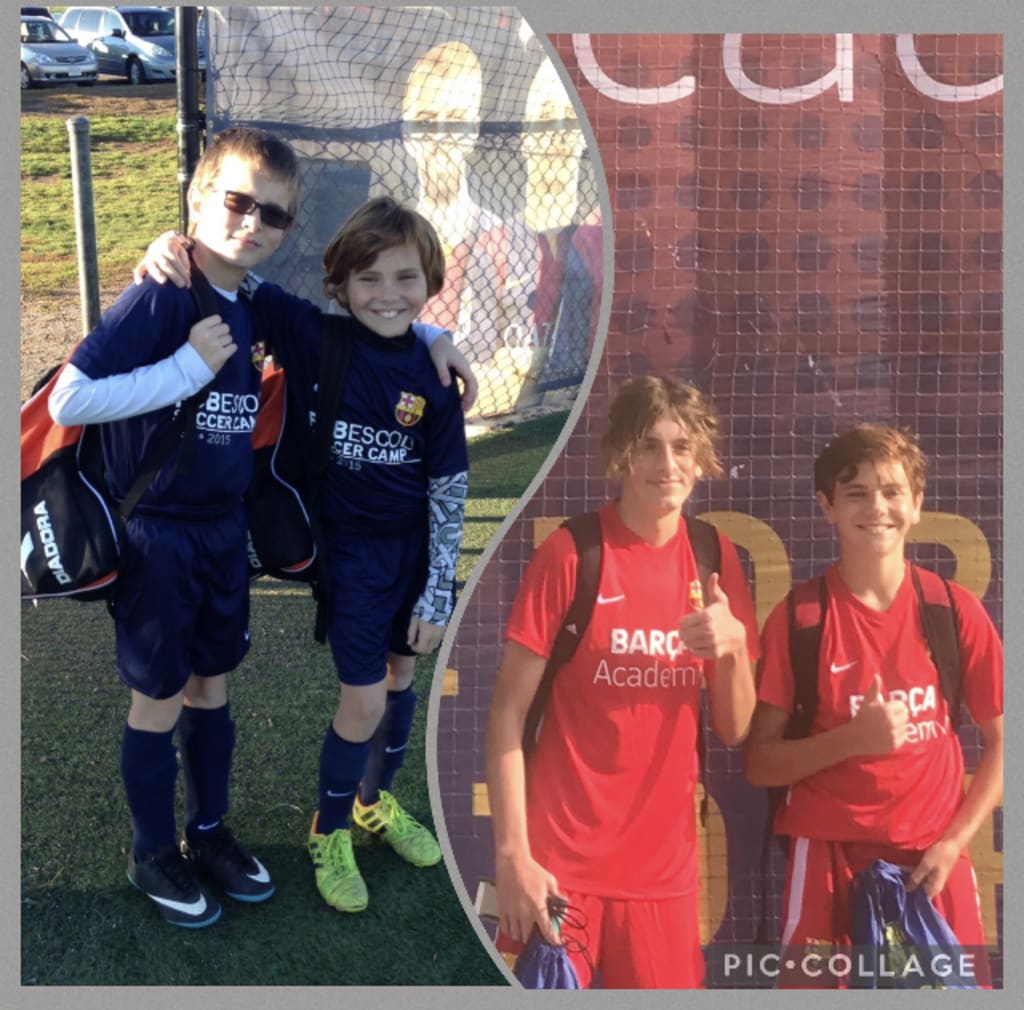 Caleb Otte and Kai Smith
From maternity ward roommates to teammates to friends, two West Virginia lads have been kicking a soccer ball for as long as they can remember. Now, thanks to their dedication, desire, and determination, they have a once-in-a-lifetime chance to fulfill a futbol dream.
It was destiny that Kai Smith and Caleb Otte, 16, would become teammates and best friends. After all, they were born one day apart, at Raleigh General Hospital in Beckley, WV to families that both loved soccer. Though they may have had adjoining bassinets, they didn't actually get to know each other until they were 9 years old, when their two soccer clubs merged and they became teammates. They have played soccer together ever since, and now represent WVFC — West Virginia Futbol Club, which they helped lead to a first-ever WV State Cup Championship in 2021.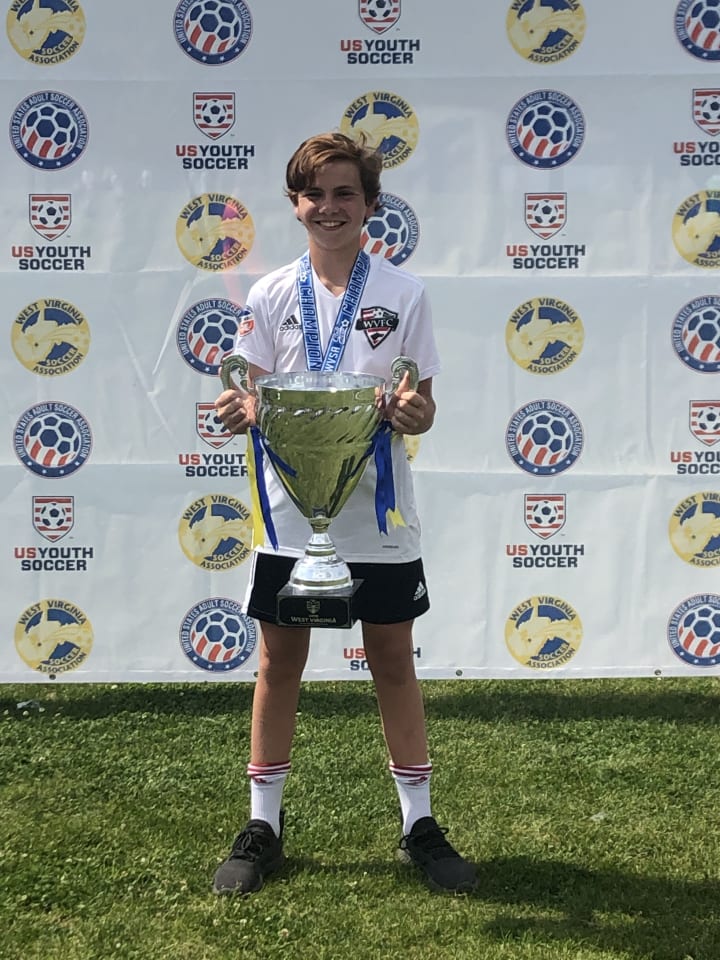 Now, because of their talent and H.E.A.R.T., Kai and Caleb have been selected from more than 5,000 fellow soccer players to participate in elite soccer training for 10 days with FC Barcelona at the prestigious Camp Nou in Barcelona, Spain. And they need your help.
https://www.gofundme.com/f/kai-and-caleb-from-west-virginia-to-barcelona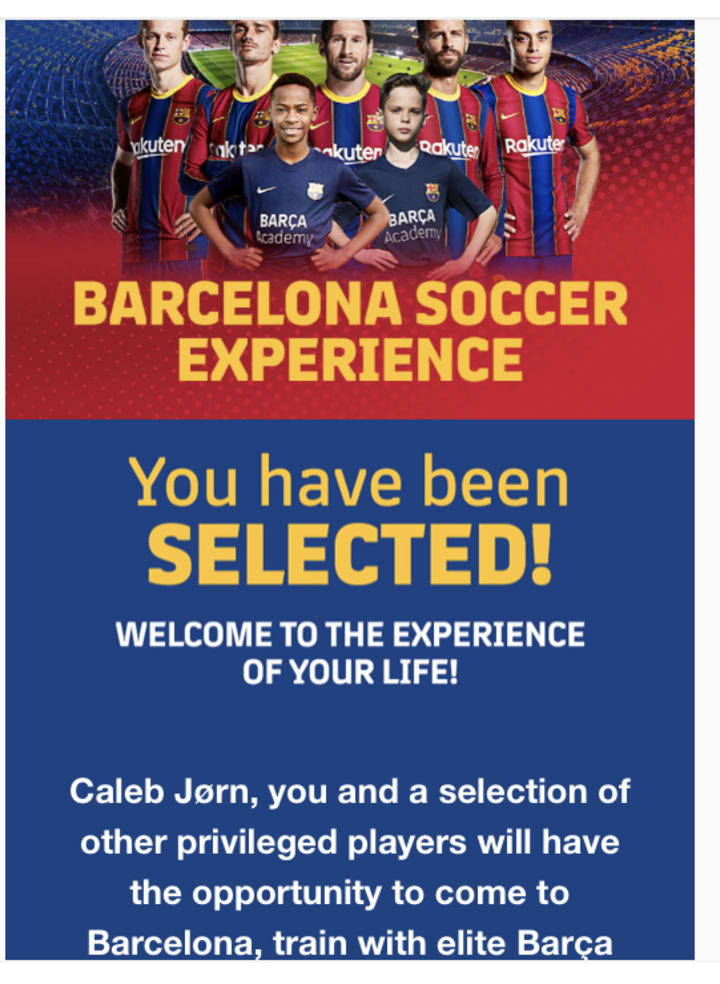 After attending a week-long FC Barcelona soccer academy in Charlotte, NC, earlier this summer, the two were selected for this amazing opportunity because they excelled in what FC Barcelona scouts are looking for — soccer talent, of course, but more importantly the five pillars of the Barca Methodology — HEART: Humility, Effort, Ambition, Respect, and Teamwork.
FC Barcelona hosted nearly 40 soccer camps across the USA this summer, with attendance at the camps well over 5,000 players.
Out of those, only 200 — or less than 4% — were selected for the honor of training in Barcelona.
While there, Kai and Caleb will be treated like members of the FC Barcelona family, getting to experience what life is like for a professional soccer player — daily training sessions, tactical lessons, and instructions from both current and former FC Barcelona players and staff. They will be provided a dorm room and three meals a day, plus have the chance to see a professional La Liga match. They will also be competing against local Spanish teams of their age, getting real world experiences in a full-time soccer career.
This incredible honor comes to them because they have never given up their dreams of playing professional soccer, despite having many obstacles to overcome.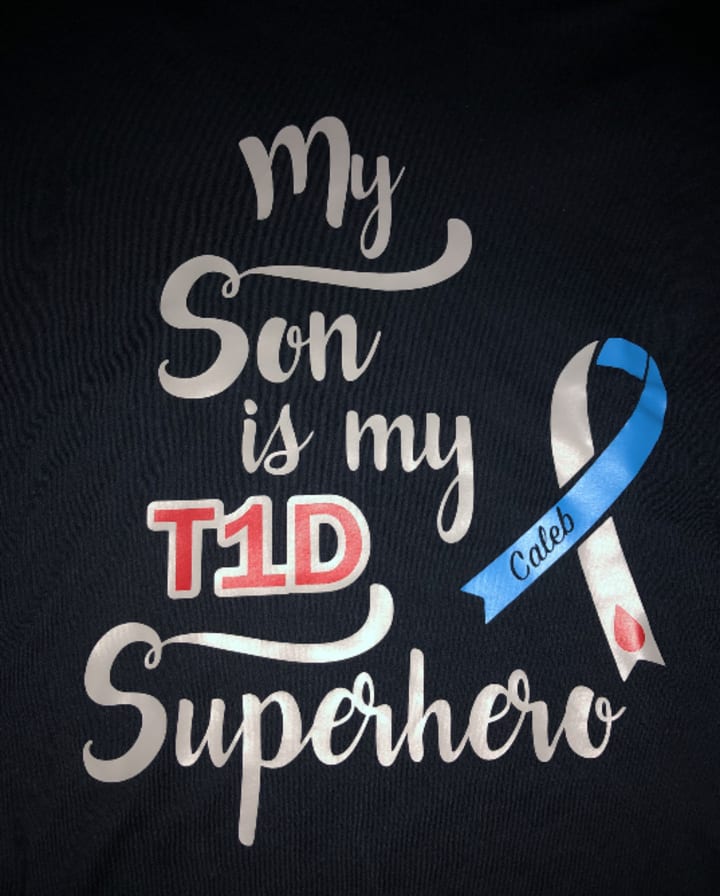 Caleb Otte was diagnosed with Type 1 Diabetes on March 20, 2020 — at the very beginning of the COVID-19 pandemic. Playing sports while managing diabetes is no easy task, and given all of the other stressors going on in the world during COVID, no one would've faulted Caleb for stopping soccer to focus on his health. But he didn't. Instead, he channeled his love of the game and his unstoppable desire to win, and has used his T1D diagnosis to become a healthier person, a stronger athlete, and a more focused and positive individual. He looks to players like Jordan Morris for inspiration. Jordan has T1D and plays professional soccer in MLS for the Seattle Sounders, as well as for the USA men's national team. Caleb aspires to be for the next generation of futbol players what Jordan has been for him.
Kai Smith has almost always been the smallest kid on the team, and that has often come with unwanted baggage. Unfairly underestimated by teammates and coaches, Kai has found himself constantly having to prove that he has the talent, tenacity, and determination to be the best player on the pitch. He has had to endure far too much bullying, from teenagers and adults alike. But Kai has never let any of it keep him down. Instead, he has worked on the things he can control — his soccer skills, his attitude, and his love of the game. You will not meet a more polite, honest, earnest young man than Kai Smith, whose positivity and kindness make him much larger than the bullies of the world. Kai looks to players like Lionel Messi of FC Barcelona and Argentina, who despite being one of the smallest players on the pitch, is widely regarded as the best player in the world.
For Kai and Caleb, being great soccer players and playing the game they love at the next level are their dreams, but being good, honest, kind people — those are things both have already achieved.
Each player will need $7500 to make this dream come true. (Total of $15,000). This amount will cover ALL costs for both of them and one parent each to make the trip to Barcelona in November. They are kindly asking if you would please help them on this journey.
Like everything else in soccer, these boys are doing this together. Every dollar you give will be split evenly between the two, so that they can do what they've always done — support each other, train with each other, and live out their mutual dream. Thank you.
https://www.gofundme.com/f/kai-and-caleb-from-west-virginia-to-barcelona
Reader insights
Be the first to share your insights about this piece.
Add your insights