The Ball With Wiings
Is a sweet drink taking over football?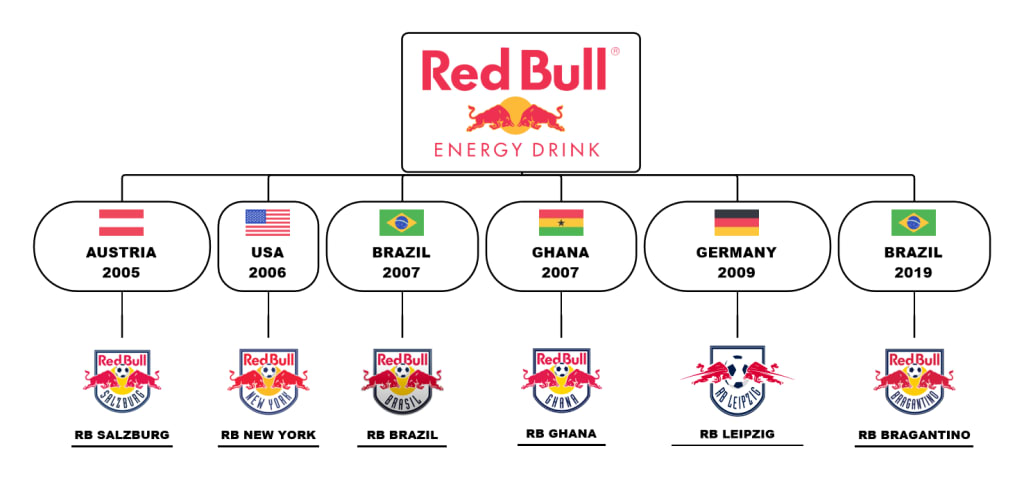 Dominion in football
When RB Leipzig knocked Manchester United out in the Champions League group stages last season, a particular Devil friend of mine went on a tangent and finally stopped at how embarrassing it is to be thrown out by a team that carries the name of a freaking energy drink and has no history whatsoever!
Well, firstly he was wrong and the club's name is not Red Bull Leipzig. No, it's not! And it's really quite unique and awe-inspiring what Red Bull has done, not only in football but their whole business model. Here is a brief insight into the same.....
Giant Hoardings Are So Middle Class
How did a company that bought a new beverage, that helps to combat jet lag, from a Thai manufacturer and sold it in its own country become one of the biggest brands in the world? Yeah, that's right; Red Bull doesn't make Red Bulls! The beverage is still produced by a different company in Austria and rebranded and sold as Red Bull. So how? Marketing, branding and advertising. Right from the beginning founder Dietrich Mateschitz focussed on using all his capital and labour into those aspects while he didn't have to worry about production. And he did things differently. Different from other players in the market. You would hardly ever find a Red Bull logo on the back page of a newspaper but can't miss them on BMX bikes, record-breaking parachutes, homemade racing planes and skis that win competitions. Things that pump up adrenaline and the youth connects with them the most. There are a lot of beverage adverts that aim at achieving the same thrill but they do it with movie stars jumping out of helicopters and blowing up stuff, which gives them the feel of adulteration and exaggeration (Mountain Dew). While Red Bull does it with real athletes and showcases to the whole world that Red Bull is present right in the thick of the action while it is happening which leaves a stronger imprint on the viewer's mind.
Dictatorship Works With The Right Ideas
While these yearly or one timer events boosted their popularity, Red Bull wanted something more constant and perennial, that would create a lasting identity. So, they turned their heads towards two of the most watched sports in the world. They bought a Formula 1 team in 2004 and have bought another F1 and five football teams since then. Are these equally thrilling as the extreme sports they used to do earlier? No. But these have a lot more viewership and can be used for income rather than just sponsoring. More importantly, what Red Bull craved was a complete control over its advertisement. They did not want their name to be written on the shirt of a club that suddenly falls into bankruptcy or on a car that always finished last in races.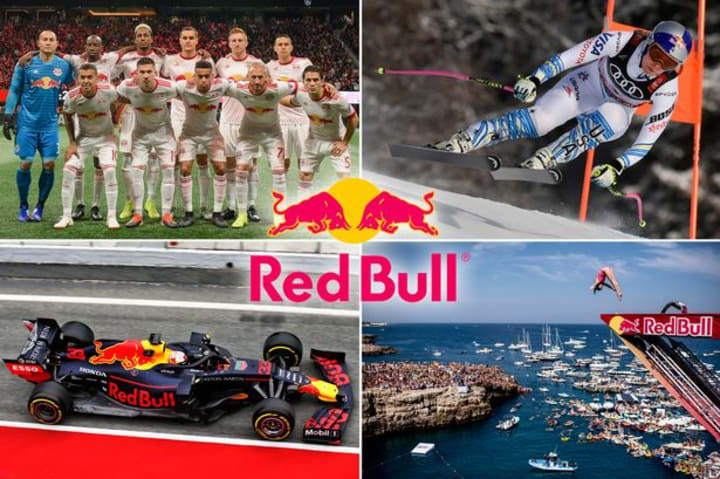 Formula 1 already rounds the whole world throughout its calendar but to achieve something similar in football, the five RB clubs are from four different continents (RB Ghana has been abolished now and RB Brazil has been morphed into RB Bragantino). The key is they all have RB in their names, have pretty similar crests, play in The Red Bull Arena and even have the same nickname. This might be unpopular among fans as it compromises the identity and uniqueness of the club; I mean no Real Madrid fan would be particularly joyous on seeing a crown on another club's crest. But it perfectly complements the identity of Red Bull as a huge brand that is omnipresent across the globe.
The After Party Diligence
When Red Bull entered Formula 1, initially it was considered as a 'party team' that was there for fun and mostly commercial purposes. And also there were quirky characters in the team which furthered this rhetoric. But after all parties, behind the scenes, the team set on hiring some of the best engineers and other members from within the paddock and also from outside to build a firm groundwork. And gradually they moved up, eventually becoming one of the most competitive team in the sport, much quicker than anyone had anticipated. Even in football, they were not in a hurry and set the foundations of the clubs meticulously and ruthlessly. Some quite prolific men were signed to various roles, but it was first made sure that they all had similar ideas and levels of commitment. An extensive and expert scouting network was built which worked all over the world. Their presence in four different continents definitely helped. RB Bragantino can most probably scout a prodigious teenage Brazilian talent before Barcelona does. Red Bull can then bring him over to Leipzig.
In 2005, Mateschitz went on the search of a football club in the periphery of the company's headquarters and bought SV Austria Salzburg, a mid table team in the Austrian Bundesliga and renamed them RB Salzburg. Since then, they have won 11 league titles with 6 in a row currently, frequently play in the European competitions now and have emerged as the sole dominant club of Austria.
Even more incredible is the story of RB Leipzig. When the company had won domestic success, they wanted to be a prominent name in the peak of European football. So they set about on the search of a team in Germany. They bought SSV Markranstadt, a team in the fifth tier of German football. At that time they had set an ambitious objective of reaching the top flight of German football in 10 years and guess what? They achieved it 2 years earlier! Now, they have become a major powerhouse in the Bundesliga tussling with Bayern Munich and Dortmund for the title and have also become a major part of the Champions League causing a lot of surprises and upsets along the way.
So Red Bull really makes you fly huh!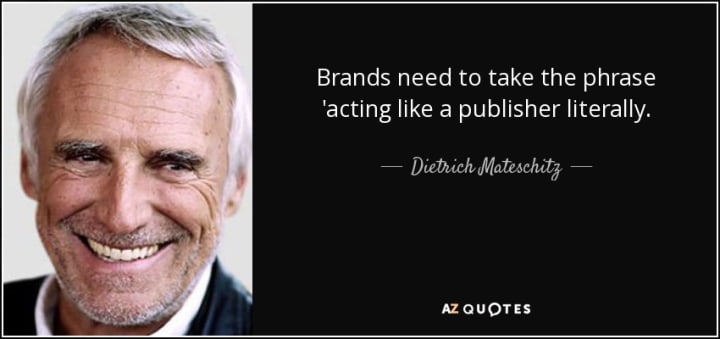 When At Crossroads Use Wiings
Rising up the rungs of the football ladder is being incredibly difficult nowadays as data and technology is slowly creeping into the sport making it more closely knit together as it has ever been. To build up such a wonderful, well oiled machinery as Red Bull has done in those circumstances has presented them with numerous hurdles and backlashes. But they have always been a step ahead in anticipating those and outwitting any obstruction.
Upon buying Austria Salzburg they changed the whole look of the club as well as went on to remove any bits of history that the club had preserved. For example, on the club's official website, it was stated that the club was found in 2005. This was clearly done so that the club would be branded solely as a Red Bull entity, but the Austrian football governing body intervened and forced them to correct those information.
While Germany was a perfect place for them to look to build their main project because of language, proximity and ideology of football, the German DFB is perhaps the most anti commercialization football governing body. Red Bull initially had made bids to buy some more popular clubs but all of them were rejected by DFB as per their rule that no football club can be entirely owned by a company or institution. So they thought strategically and exploited the fact that there was no big club from eastern Germany and hence bought a club that was albeit small but based in the biggest city of eastern Germany.
Red Bull has effectively dodged the 50+1 rule by electing only 17 members to the board, most of which were somehow related to the company. Most of the other clubs have in thousands. As per DFB rules, any extra member can definitely join but will have to pay a hefty fee yearly, hence deterring most people. And when DFB did not allow them to use Red Bull in the club's official name, they named it RasenBallsport Leipzig, meaning lawnballsport. Well everyone still calls them RB Leipzig. LOL again, DFB!
The Red Bull clubs, at least the European ones, are being adored by fans outside their respective countries. Isn't it hypocritical that fans would despise Middle Eastern conglomerates to take over clubs but appreciate an Austrian one to do so? Actually, there is a lot of difference in the way suppose a PSG is run and a RB club is run. The Red Bull clubs aren't a sucker of star players, rather they are the star makers. Their so called 'organic' method of building a football club and their underdog tag rather makes them quite likeable. But in Germany, where people aren't used to institution run clubs and can clearly see how Red Bull is just fooling around with the governing bodies, the resentment still is pretty hot. Opposition fans usually don't go to the Red Bull Arena for away games and a lot of offensive chants against the club and actions such as bringing banners with severed bull's head to the games still happens. They have also been rebuked by officials and the media on several occasions on ethical grounds. Does Red Bull care about that? Well, a firm whose 95% profit comes from selling a product that increases obesity and hypertension in the consumer wouldn't care a lot, right?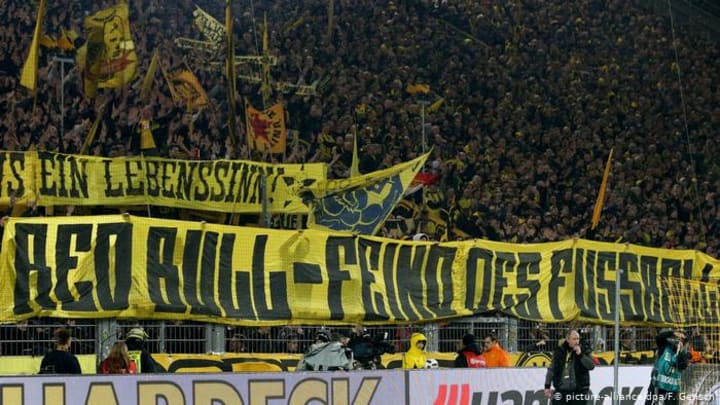 In-House Festivities Are The Dopest
Yes, extensive scouting and focus on young talent development has always been their primary objective but what makes the Red Bull teams achieve success along with that is pretty unique in football. Their in-house merry-go-round. After latching onto talents from various parts of the world, they can send them to whichever club needs and suits the player. A lot of players have made the step up from Salzburg to Leipzig in the past few years like Dominik Szoboszlai, Naby Keita and Dayot Upamecano. And after a player has received almost star status among the elite clubs of Europe, Red Bull finally sells the player for a decent profit. Players like Timo Werner, Sadio Mane and Erling Haaland have all been star outgoings. But also Red Bull are pretty adaptable as in they can slightly waiver their policy of bringing in young players only like in the case of New York Red Bulls, they signed Thierry Henry and Tim Cahill. This was a manoeuvre strictly to stimulate the American market as star power works pretty strong there.
Under the tutelage of the erudite Ralf Rangnick, RB Leipzig jumped from the fourth tier of German football to becoming one of the biggest clubs of Bundesliga and now he has been appointed as the director to look over the whole Red Bull football sporting project. He makes sure that all the Red Bull teams have the same philosophy for the style of football, for development of players and running of the club. They hold meetings where the staff of all four clubs come to discuss ideas together. This has led to not only players but brilliant managers coming out of the clubs. Julian Nagelsmann recently went from Leipzig to Bayern and Jesse Marsch has moved in his position, who was the manager at New York Red Bulls two years earlier. Things will be much more familiar and easier for him than any manager moving in from America to coach in Germany.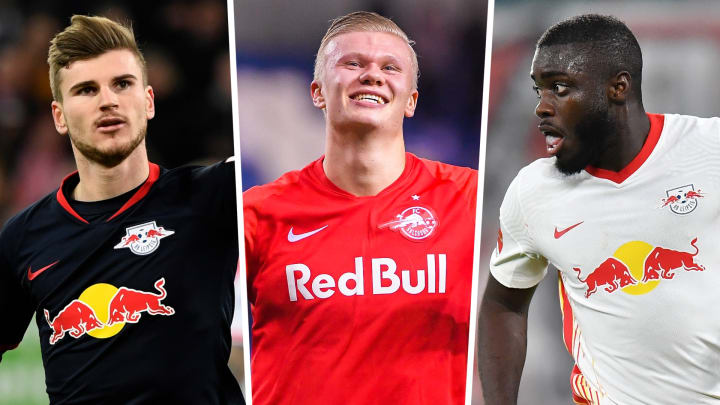 And thus, Red Bull have almost set up a factory and in the assembly lines, a number of not only amazing players, but coaches are being produced. But I suspect they would be content with that. They have always hunt for glory wherever they have ventured in. Within a few years, they might have more clubs in different countries but more importantly will convert one of their clubs (Leipzig most probably) from a feeder club to an actual giant club fighting for the top European prize every year. And the scariest thing is, it will not have to fight and struggle in the infamous transfer market as every other club does. It will have its own supply line of players and managers from all around the world.