State of the Player Pool
Who's in and who's out after the Gold Cup?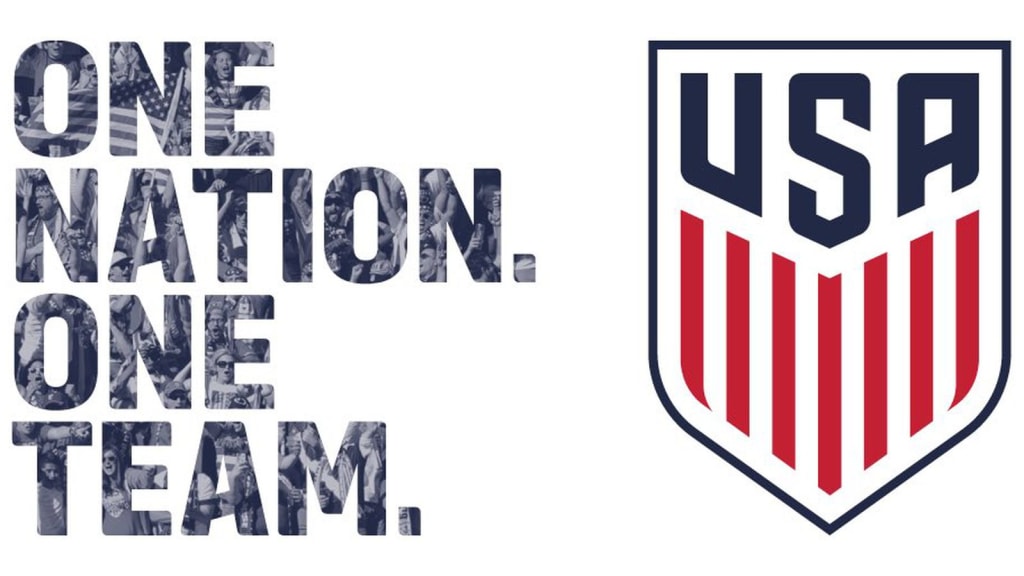 When Gregg Berhalter was announced as the new coach of the US in September last year, one of the biggest talking points surrounded the team's veterans. Who stays and who goes? The Altidore/Bradley vitriol was fierce, and on either end of the spectrum, you had two schools of thought.
1. Nobody over the age of 30 should ever get called up again. This group of players failed, and failure should not be rewarded. Time to wipe the slate clean and start with young guys.
2. We still need the veterans to help us out in Concacaf. Experienced players will help nurture the young generation until they are ready to carry the Yanks' standard.
Both of these schools of thoughts are problematic in their own way, and yet both have ideological merit. It's fair to say that most rational fans came down somewhere in the middle.
The reality is, with the Gold Cup looming, it was always going to be hard to completely discard the veteran core of this team, and the tournament itself provided a chance to see who could still perform at this level and who couldn't.
Now that the Gold Cup has, and the US provided a solid B grade throughout, it's time to analyze the available player pool, see who is worth keeping, who should be discarded immediately, and who should be gradually phased out.
I'm going to draw up 5 categories to help with this.
1. Thank you for your service
This group of players are either veterans who have clearly outlived their usefulness, or players who have simply been placeholders, but have no real future with the team.
2. Still useful… for now
This group of players has shown, through their Gold Cup performances, that they can still be contributors, even if it's off the bench, or in the squad. Very likely, most of them won't still be involved at this time next year.
3. The Core
I won't expound too much on this group, because it's composed of our best players, most of whom are young and should be mainstays of the national team for years to come.
4. Welcome
This group of players are players that will immediately make the team better. A nice mix of Gold Cup absentees and U-20 players who are ready to contribute now.
5. Second wave
This group is made up largely of our U-20 players who performed so admirably at the last World Cup. Most of them aren't getting regular club minutes yet, but once they do, this team will look drastically different.
Bear in mind, that these groups are how I see the team shaping up. It's not what I think Berhalter will do. He's already demonstrated his capacity to baffle and will probably continue to do so. But one can hope. Even if hope is an exercise in futility.
Group 1: Thank you for your service
Omar Gonzalez
Omar has largely had a stellar career with the US, the high point being his excellent performance in Brazil in 2014. Since then, he's gradually declined in speed and awareness and will mostly be remembered for his magnificent own goal in Couva. Apologists will say it was a fluke. Critics will say his body shape on approaching the ball was careless and lacked direction. His one start in the Gold Cup was against Panama's B team, and he looked slow, heavy and sloppy. He's only 30, but he plays five years older and the US has too many quality center backs to keep bringing him in.
Daniel Lovitz
Daniel Lovitz was the latest attempt to find a solution to our left-back conundrum. He gets forward well when asked, but then isn't able to contribute meaningfully in attack. Defensively, we've never seen him tested at a high level, but the truth is he's an average MLS pro who got his first cap at 27, not what the US needs going forward.
Will Trapp
Nothing will better sum up the defensive abilities than the image of Trapp sprawled on the ground after 18-year old Diego Lainez twisted him in knots at a friendly game with Mexico last fall. He's a poor man's Michael Bradley, a central midfielder who cannot defend against decent opposition and whose ability with the ball is average at international level. Not. Good. Enough.
Cristian Roldan
Roldan has spent most of his 15 caps looking overrun and outplayed. He's good with the simple ball and he'll work hard for the team, but that's where his qualities end. He lacks athleticism, cannot dribble under pressure, cannot turn with the ball, and rarely pays a killer pass. At 24, it's hard to see him getting much better and with Holmes, Pomykal and Lletget all improved options in attacking midfield, Roldan should return to being a solid Seattle player.
Djordge Mihailovic
Mihailovic is still only 20, so he may still develop into a fine player one day. But his performances with both the Fire and the Yanks this season haven't shown that he is at a stars and stripes level... yet. Playing with the under-23s should be his level.
Group 2: Still useful… for now.
Gyasi Zardes
The fact that Zardes has 50 caps should tell you everything about the lost generation of his era. For a player who once claimed, "I have skills that will blow your mind," he has spent the past six months doing just that—for all the wrong reasons. A terrible first touch, an inability to hold up play, and a knack for squandering easy chances are Zardes' game, but Berhalter will hunch over a press conference table and mumble something about Gyasi being "useful." Some will point out that he has four goals in the Berhalter era, but two of those goals were accidents and I can count at least 10 chances he's biffed completely.
But with Jozy Altidore remaining fragile as ever, and Josh Sargent only now breaking through, he may still be in the squad for the Nations League. Hopefully it's as a bench warmer, and if he plays, let's hope it's the last 15 minutes against Cuba, with his eye more likely to score a goal than his feet.
Jordan Morris
Every now and then Jordan Morris will have a good game for the US, but it will almost always be against the lowliest of opposition. His 30 minutes against Trinidad and Tobago were breathtaking, but his entire outing against Mexico showed him up. A top-heavy, often injured player, he's shunted out to the wing, largely because the US lacks quality wingers. He'll stay with the squad for the nations league, but the rise of Weah should soon push him out completely. Critics will say he should have gone to Europe, but I maintain that three years in the college game stunted his development more than playing for Seattle ever did.
Michael Bradley
In his prime, Bradley was one of the best midfielders we've ever had. His ability with the ball, to control a game, to launch diagonals on a dime and to dictate play from deep were still very much evident in this Gold Cup. When he was younger, he could also defend. But he's not young anymore and against decent opposition, he's a liability at the six. Tyler Adams should start at the six, no question about it. Bradley will be a useful back-up for a while, and his presence in the squad still provides veteran leadership from a man with 150 Caps. He has his haters, but until one of Servania, Cerillo, or Leyva shows enough to push him out, Bradley should be our back-up at the six.
Tim Ream
Ream actually had a good game against Mexico. But he's a center-back playing at left-back, which is why he offers nothing going forward. He had a solid Gold Cup, but he's liable for at least one major error in every game. Thankfully, Long was behind him cleaning up. Ream is the incumbent at left-back, until one of Gloster, Bello or Vines can get regular pro minutes. Dest also started pre-season with Ajax at left-back. Read into that how you will.
Group 3: The Core
This is the captain obvious group. Pulisic, McKennie, Steffen, Brooks, Long, Cannon, and Altidore will lead this team, with Arriola, Miazga, Zimmerman, Boyd, and Yedlin being solid contributors. You could argue that we've never had an attacker at Pulisic's level, and that alone should provide us a glimmer of hope.
Group 4: Welcome
Tyler Adams
On September 6, the US plays Mexico in a friendly. Somewhere in that line-up will be penciled the name Tyler Adams. Arguably a top-two player for the US, Adams is being threatened with the hybrid full-back role that Gregg has said he'd be perfect for. Outside of Gregg, there's nobody who thinks you put your best player out of position, a position he'll be playing in the Champions League this year.
Wherever he plays, Adams is the beating heart of the future, a committed, skillful and tactically astute midfielder who should make the holding midfield his own for the next 10 years at least.
Timothy Weah
It's likely Weah would have been in the Gold Cup team if he hadn't begged for the opportunity to play at the U-20 World Cup. There he scored two goals, got two assists, and promptly earned a $10 million transfer to Champions League club Lille. He's certainly an upgrade on Lewis and Morris and should push Boyd and Arriola for a starting spot on the wing. He still has a tendency to drift in and out of games, but he's 19, and he already looks a real player. The sky is the limit for this kid.
Paxton Pomykal
Another player who is an instant upgrade to the squad is Paxton Pomykal. He had a solid U-20 world cup, but it's the fact that he's been the best player for FC Dallas this season that tells you what he offers. Paxton Pomykal is the complete midfielder. Excellent defensively, both tracking back and in the press. He can beat his man on the dribble, pick out a killer pass, and dictate tempo with an intelligence that belies his age. He's also a sniper with a dead ball.
It's easy to see him interchanging with Pulisic on the left side of midfield for years to come, and maybe in a quarter-final somewhere in Qatar.
Josh Sargent
The fact that Sargent was left off the Gold Cup is a travesty. Forget Zardes' incompetence, Jozy Altidore was only half-fit. Why not bring three forwards? We brought five wingers if you include Pulisic. Lewis was never used outside of the Panama game. Whatever the reason, Josh Sargent was left off the roster and it's hard to see why. Yes, he had a rough six months to end the season. But he's still our best young forward and having him would have provided a spark not offered by half the players on the squad.
The only silver lining is that he now has a full pre-season with Bremen. Hopefully he forces his way into their starting line-up, but even if he doesn't, he's still a better striker than all the forwards in our pool bar Jozy. He won't always burn you with pace, but he has that magic dust that can change a game. I only hope he has the drive to succeed, because if he does, he could be our No. 1 striker for years to come.
Duane Holmes
Holmes was injured for the Gold Cup but his few appearances before then tell you why he had a break-out season at Derby. Holmes offers skill, athleticism and calm in the attack, and could be another reason to let Pulisic play in his best position, out wide.
Group 5: Second wave
Chris Gloster
Of all the players in this category, no one is needed more urgently than Chris Gloster. The US has lacked a quality left back for years, and it looks like Gloster could be the answer. He was excellent at the U-20 World Cup, and as soon as he starts getting minutes for Hannover (or PSV Eindhoven, if rumors are to be believed), call him up.
Sergino Dest
Our right-back pool looks pretty stocked right now, especially with Cannon performing so admirably against Mexico. But Dest looks like he could be a world-class right back and if he is, let's hope it's for the US and not Holland. He had some suspect defensive moments in the early stages of the U20 World cup, but he cleaned up nicely against France and Ecuador, and it's hard to forget how easily he shut down Diego Lainez in the Concacaf U20 championship game. Ajax is giving him left-back minutes in pre-season, so that's another point of interest.
Chris Richards
Brooks, Long, Miazga and Zimmerman seem to be our top four center backs at the moment. Behind them, CCV, Robinson, EPB and Trusty are pushing. But the young buck who could charge the fence and force his way into the pasture is Chris Richards. He was easily our best player at the U20 world cup and looks like everything you want in a center-back. He may need to leave Bayern eventually to get playing time, but it will be interesting to see how he develops in the next year or two.
Richard Ledesma
Richie Ledesma is a number 10 who can dribble effortlessly with the ball and pick out a precise through-ball at high speed under pressure. His assist to Soto against France was exquisite and if he had been fully fit for that tournament, we might be talking about a U-20 team that made the final. He plays at PSV Eindhoven and he could break into their first team any time now. Watch this space.
Alex Mendez
Some people, myself included, were critical of Mendez in the wake of his U20 world cup performance. Despite having some great moments, he was poor defensively and often struggled to find the game. That said, he's a smooth, silky attacker who can score goals and he may yet develop into a world class No. 10.
Sebastian Soto
After getting 23 goals and assists for Hannover's youth team last season, Soto then scored four goals at the U20 world cup, including two against France. He's a clinical finisher and already has three appearances for Hannover's first team. If he stays at Hannover, he's likely to get playing time in the two. Bundesliga, but rumors of a move to Dortmund and PSV have been circling. Whatever the case, the sooner we call him up, the better. Thousands of Chilean and Mexican fans are hitting his Instagram up, begging him to play for their Federations. For a triple national, the US needs to pay attention, more so because we don't have an abundance of goal-scoring forwards.
At the end of the day, a player pool is a fluid entity. Players come and go. Promising youngsters don't always fulfill their potential. Average players sometimes break out at 26 and provide options. Some of them return to obscurity a year later. Sometimes young players come out of nowhere. Giovanni Reyna is already impressing in Dortmund's preseason, and he's 16. All in all, by 2022 we should have a competitive squad that can make a run at a semi-final. In 2026, anything can happen.
The beauty of a bright future is watching young players and hoping for their success. They won't all pan out, but enough will. Mark my words. This US team is about to transform itself. To what exactly? The sky's the limit.