St Helens Town AFC Makes Application To Participate In Next Season's FA Cup
The Ruskin Drive Side Hopes To Qualify Next Season Having Not Qualified Since The 2015/16 Season On League Position/PPG.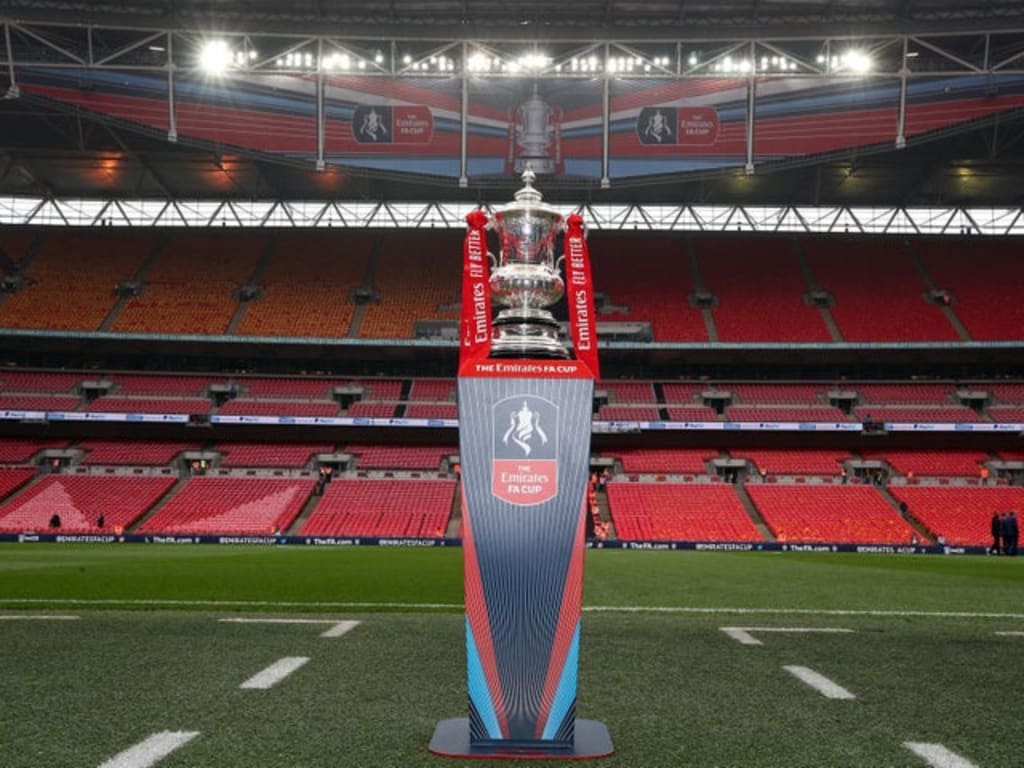 St Helens Town AFC have made an application to play in next season's FA Cup. The club currently plays in the North West Counties Football League. The Ruskin Drive side played in the Cup up to and including the 1970/1 season, then didn't enter 71/2, 72/3 & 73/4 before being back in the Cup from 74/5 through to 2015/16 and since then haven't qualified on league position/PPG.
The Emirates FA Cup 
Clubs to be automatically accepted subject to the ground fully conforming to the minimum standard
- Clubs in the Premier League, English Football League and in Steps 1, 2, 3 & 4 of the FA National League System.
- Clubs must also be a participant in either the Buildbase FA Trophy or the FA Vase Competitions in season 2020-21.
A Club participating at Steps 5 & 6 of the FA National League System in season 2019-20 shall be permitted to apply for entry. However, acceptance into the competition will be subject to availability of places, which cannot be guaranteed.
"We applied for the FA Cup before the deadline, and we do this because we are always progressive and always think there may be circumstances that may be considered.  This can take the form of re-organisations, extra slots and so on but we never for one minute thought a global pandemic would completely change the application process for this seasons competition.
"This seasons applicants will all go into a draw so the usual route of league position has gone out of the window due to the contentious 'Null and void' issue that the FA brought in for the ill-fated 2019-20 season.  So as a result, we are in with a fair chance to get in.
"If it comes off - Great!! It is the Country's leading Football Cup Competition and it does give clubs a lot of prestige in taking part and of course every player wants to say they have played in the FA Cup.  It's always great to have the Town's name associated with the high profile competition.  If not then fair enough, just getting back to playing football will be a massive step for us but we will be ready."
That's according to club chairman Garry Langley.
"It is a great honour and privilege to help St Helens Town along the next stage of their football journey. Hopefully their application will be successful and they will be able to compete against many other great players in the country in this prestigious tournament. Really hope all goes well and the club can potentially win many major trophies and awards."
That's according to Ashish Prabhu, Freelance Journalist and Company Director of Prabhu Ventures limited, Main Sponsor of St Helens Town AFC.
The FA Cup, known officially as The Football Association Challenge Cup, is an annual knockout football competition in men's domestic English football. First played during the 1871–72 season, it is the oldest national football competition in the world.[1] It is organised by and named after The Football Association (The FA). Since 2015, it has been known as The Emirates FA Cup after its headline sponsor. A concurrent women's tournament is also held, the FA Women's Cup.
The competition is open to any eligible club down to Level 10 of the English football league system – all 92 professional clubs in the Premier League (level 1) and the English Football League (levels 2 to 4), and several hundred non-League teams in steps 1 to 6 of the National League System (levels 5 to 10).[2] A record 763 clubs competed in 2011–12. The tournament consists of 12 randomly drawn rounds followed by the semi-finals and the final. Entrants are not seeded, although a system of byes based on league level ensures higher ranked teams enter in later rounds – the minimum number of games needed to win, depending on which round a team enters the competition, ranges from six to fourteen.
If you'd like more information on the FA Cup or related tournaments and would like to get involved, please visit http://www.thefa.com/
For more information on St Helens Town AFC, please visit: https://www.pitchero.com/clubs/sthelenstownafc/