Socially distant soccer
How do you play a contact sport from at least 2m away?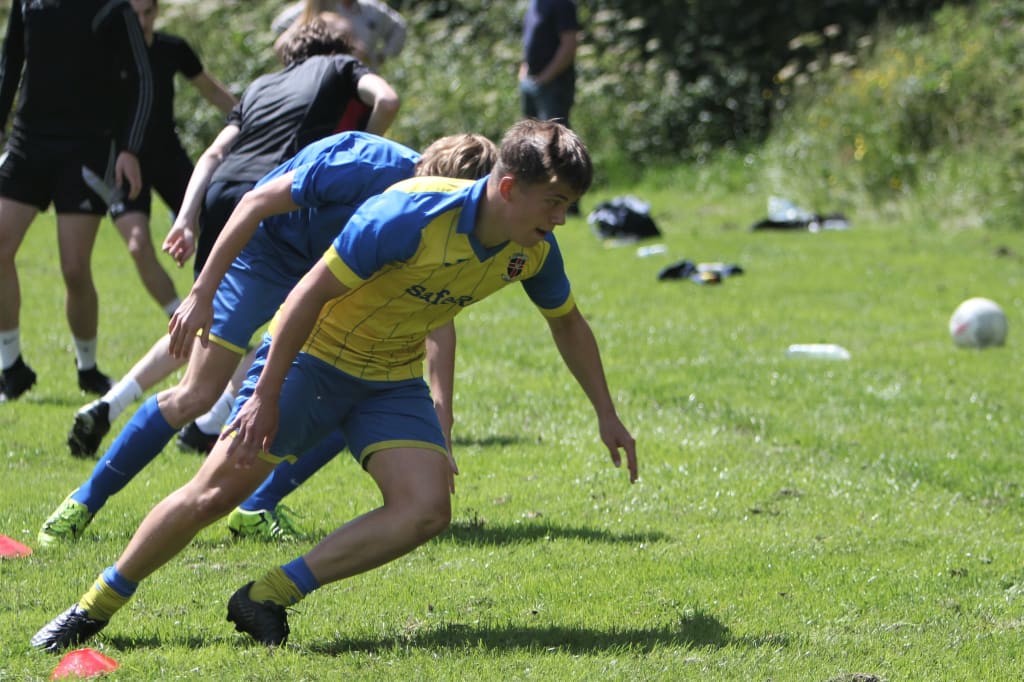 Young hopefuls work on their fitness at Durham Football Club's open trials. Due to coronavirus restrictions, players had to work in small groups and observe social distancing.
The training session came to an end and one of the triallists made his way over to say thanks for the opportunity. Instinctively, he offered his hand ... but right now in England, handshakes are off limits. As sport cautiously returns to action, everyone has plenty to learn.
Durham FC could hardly be further from the Premier League. There's no lucrative TV contract conjuring money from empty stadiums, no spare cash to pay for regular health tests for elite athletes. Instead, it's a humble youth club preparing to make the step up for a first season in adult football. Durham will play in the development division of the Wearside League, 11 steps below the likes of Liverpool and Manchester City. Normally, when a youth team starts playing men's football, it sets up large-scale try-out games; potential players put through their paces in a match situation while the coaches get a feel for what they can do. But this year, with a minimum two-metre distance between players and coaches at all times, things are very different.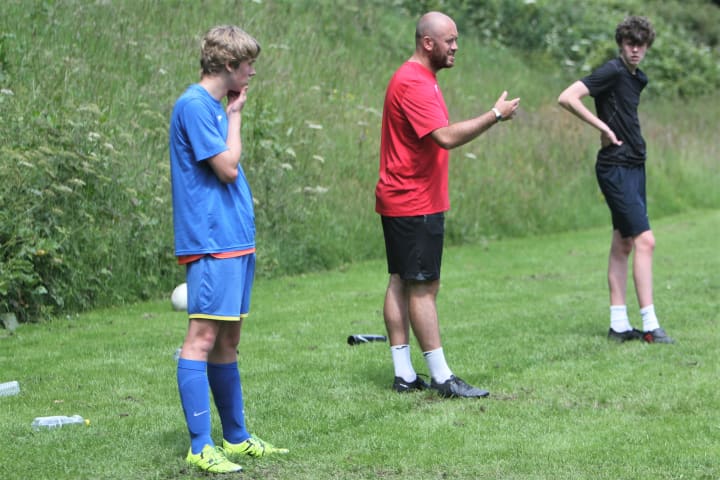 "It's giving me sleepless nights," admitted Durham boss Nathan Beadle. "I'm always thinking 'how's he gonna fare in a tackle?' or 'how can I see them play 3-on-3 against each other?'. I'm trialling a centre back at the moment and I can't put him up against somebody.
"It's testing me, but it's also making me look holistically at a player and what they're all about. That's a positive but, in short, it's hard!"
Planning ahead
Beadle is a familiar face on the Darlington football scene after his coaching work with Darlington Town of the Wearside League and the youth teams at Darlington Spraire Lasses. Now he's hoping that experience – and an almost obsessive love of football – will put him ahead of the game while the rules are temporarily changed.
"I work as a full-time coach, so I've had bit of extra practice working within the social distancing guidelines," the 28-year-old added. "I was six weeks ahead of this, I thought this was going to happen so I sat and thought for hours and hours and I came up with lots and lots of different practices that are going to work with that distancing.
"I've been working on it for a few sessions now and I'm quite happy with how it's going. At the Spraire Lasses I have 102 girls under my wing and we've just gone back to socially distanced training. Mind, 102 is a bit trickier to manage than half a dozen here."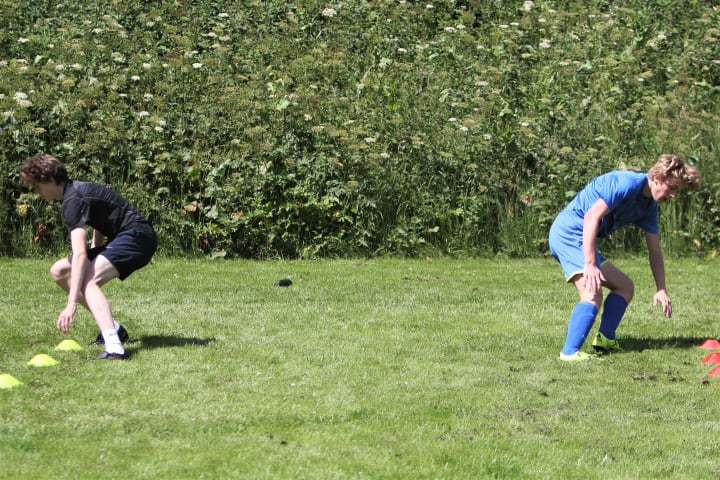 Current restrictions mean training at Durham FC is limited to no more than six players at a time. Distance has to be maintained so contact is out – whether that's tackling, shaking hands or high-fiving colleagues. The practice pitch is usually an 'in-yer-face' environment, backs to be slapped and backsides to be booted; on a sunny Saturday in Durham, the change of atmosphere is striking. Even if pre-season training would involve a lot of fitness work in any year, there's a slightly cautious feel. After months of lockdown, it feels strange to be outside with other people. Familiar drills – pass and move; short, sharp sprints – are suddenly unusual after months in isolation.
Building a squad
With extensive experience of playing and coaching at Wearside and Northern League level, Beadle has some useful contacts to help build his team. Since taking on the Durham job, he's signed up eight or nine older players – but expects the club's youth system to supply the rest of the first-team squad.
"I've brought in some lads who I know, lads I can trust," he said. "Then I want to build the rest of the team around the youths. I know this club has got a very, very good youth system. The adult team has grown out of that – we want somewhere for these lads to play when they reach 18. And you can see the standard in the sessions we've had so far today. Some of these lads are definitely ready for men's football."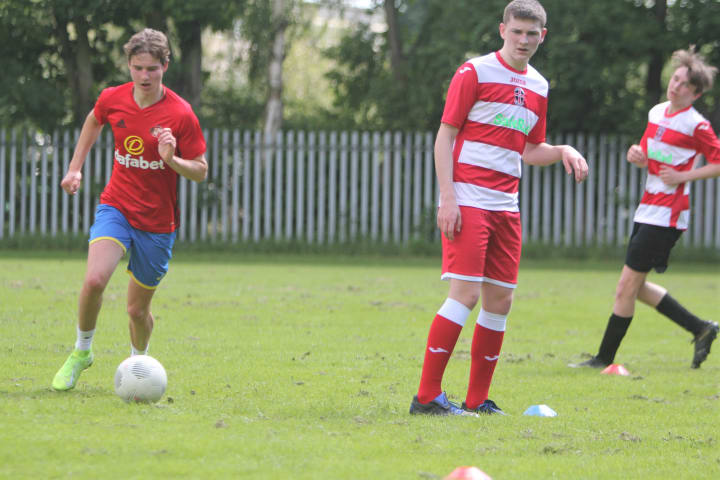 Another area where contacts are crucial is sponsorship – especially at a time when many businesses and individually are anxiously counting the cost of lockdown. "People who know me will tell you I can blood out of a stone," joked Beadle, showing off the Bark Arts sponsor logo on his training top. "This is my Dad's company – poor Dad, everywhere I go he gets asked for another few hundred quid!" The club's website has an impressive list of backers, including the Old Cinema Launderette – further evidence of how community enterprises in the city are looking to support one another.
Last week's trials proved successful, with 10 prospects signing up for the first-team squad. With a fast-growing social media presence – over 1,000 followers on Facebook, the fruit of a recent recruitment drive – and a place in the league for next season, all that remains is for the long-awaited all-clear to finally play some football.
One step ahead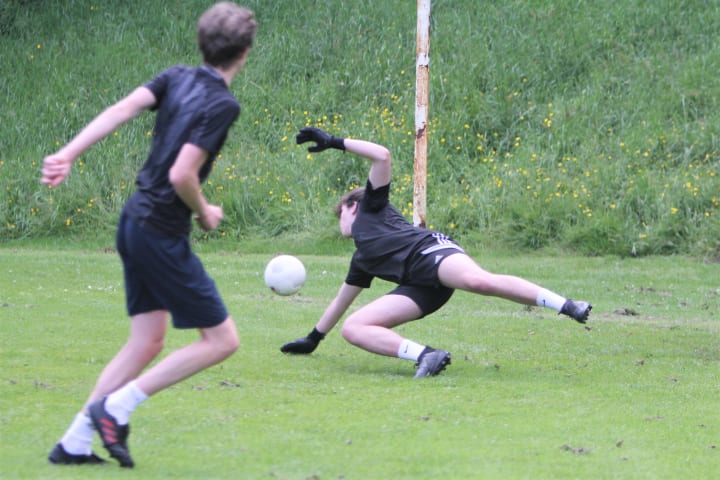 "We were told to prepare for an Aug. 1 start, which I think was always very doubtful," Beadle added. "Then last week we had some guidelines about a possible start in early September, which I think is more realistic. It's not really about the virus, it's just that getting a team ready for Aug. 1 gives me six weeks. In that time, I need to put a squad together, play four pre-season friendlies, have six training sessions. We asked them to give a little bit more time."
The season will almost certainly start later than planned, with the potential for fewer cup competitions or even a shortened league campaign to allow for the lost time, but at Durham they're eager for the off despite all the uncertainty. "There are still guidelines in place right through to January and February, but we're ready to start as soon as we can and we feel like we're one step ahead here."

Andy Potts
British-based writer with a passion for sport and travel, music and photography. Proud dad, exploring the world anew through the eyes of a forthright toddler.
See all posts by Andy Potts →