Scouting: Jordan Torunarigha
Hertha Berlin's left-footed 22 year old prodigy.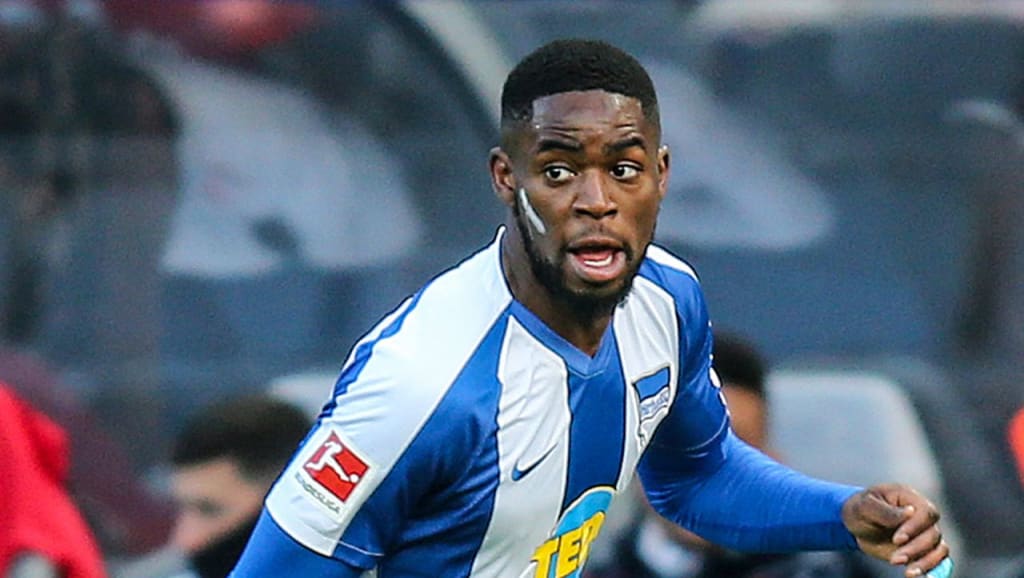 Jordan Torunarigha may only be aged 22, but made his debut for the Berlin outfit in the 2016/17 season, playing a grand total of 482 minutes of football. 4 seasons later, the German is still not a mainstay in their defence. Still not being given the minutes he deserves, why isn't he starting, why does he deserve to, and where can he go to get those precious minutes?
Being a left footed defender, Torunarigha is amongst a minority when it comes to defenders. Diving in to some of his numbers only makes him seem more criminally underrated than he already is. Having played a mere 651 league minutes this season, Jordan has spent a vast amount of time on the bench. This may not make his numbers entirely reliable, but still promising none-the-less.
Torunarigha is currently commiting 2.2 tackles and 1.7 interceptions a game. These numbers are very high for a centre back, although Hertha are currently averaging 46.8% possession per game, meaning more defending for Jordan. However, the team currently averages a 76.8% pass accuracy per game in the Bundesliga this season. Jordan is standing at a mammoth 80.5% pass accuracy from an average 33 passes per game, even including 3 long balls per 90. This is astounding for a defender. In comparison, Aymeric Laporte, Manchester City's left footed stalwart has a pass accuracy of 92% from an average of 72 passes per league game, partnered with 3.3 long balls per 90. Were Torunarigha to find himself in a more possession-based system like City's, we could potentially see growth in his numbers to the level of a defender like Laporte. The German does however, have 0.6 key passes per game, in comparison to Laporte's 0.3.
Torunarigha also has an exceptional reading of the game for someone so young. He is only dribbled past 0.4 times a game, whilst only commiting 0.7 fouls per 90. So not only does he barely get dribbled past, he has the recovery pace and tackling ability to make a game changing challenge. This is also shown in his 4.4 clearances per 90, a real no nonsense defender. Standing at a decent 6'2, it's no wonder he also wins 2.8 aerial duels per 90. Big in the air, good tackle and interception numbers, very good passing numbers and a good injury record, it's astonishing the Berlin club aren't prioritising Jordan's development.
Valued at a snippet £5.8m and with his contract coming to an end in June 2020, this is a bargain that some middling Premier League sides should be showing interest in, yet they aren't. Torunarigha currently isn't linked with any sides, but perhaps a stay in Germany could be on the cards.
A transfer to a RB Leipzig would definitely boost his career, as they average 53% possession per 90 under new coach Julian Nagelsmann. This is definitely a system in which Torunarigha would thrive, and with Upamecano and Konate both linked with exits from the Red Bull Arena this summer, Torunarigha could well be an able deputee for Leipzig. Challenging for European football and even the Bundesliga title should be some of Jordan's ambitions, and he'd sure be able to achieve them in a side such as this.
Alternatively, a change of scenery could also benefit Torunarigha's game greatly. A move to one of Italy's most attacking sides in Atalanta would be a benefit to both Gian Piero Gasperini's side, as well as Jordan himself. Averaging a monster 55% possession per 90 this season, Torunarigha would find himself facilitating play to some of Europe's most underrated players including the likes of Papu Gomez, Josep Ilicic and Duvan Zapata. And it wouldn't be at great expense to the Bergamo outfit.
Either way, it's clear this boy needs a move away from Germany's capital city.