Rio Ferdinand's take on the European Super League
Harsh words from the former Manchester United legend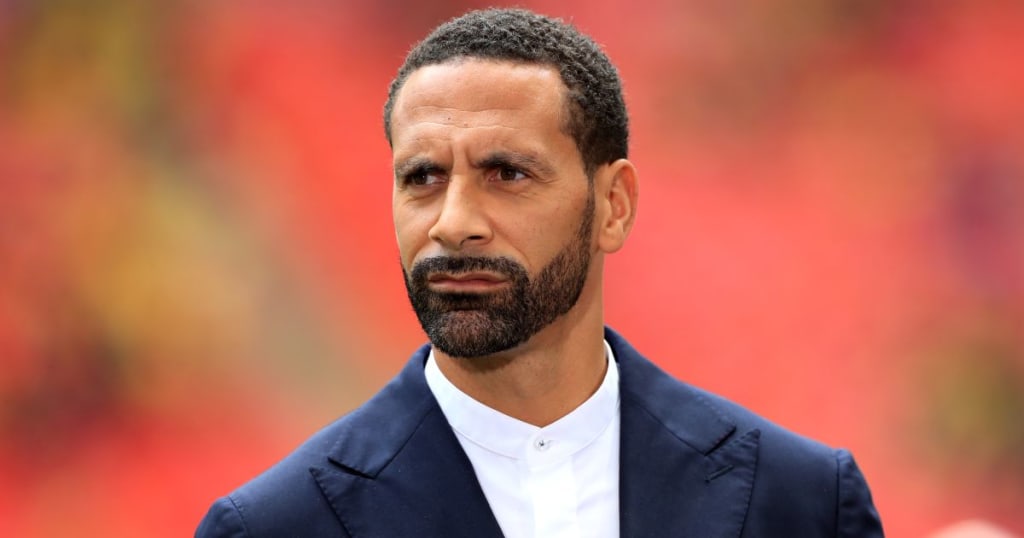 Rio Ferdinand- "A war on football"
The FA Cup Semi-Final between Leicester City and Southampton had just concluded. A game in which Leicester City had managed to reach the cup final for the first time since 1969. They had never won the competition in their history. Another unbelievable story for Brendan Rodgers' overachievers. A success that added to their out-of-this-world Premier League title in 2015/16.
This club had brought us football fans so many incredible stories. Jamie Vardy having come from obscurity to become one of the best strikers in the Premier League. Claudio Ranieri finally winning a league title after years and years of work. A Premier League champion that was not from Manchester, London or Liverpool. A true fairytale story.
After the game, BT pundit Rio Ferdinand, who is admired for always speaking his mind and for his insight into the football world, shared his disbelief at talks of a European Super League being formed. A league that would exclude the likes of Leicester City, who had comfortably outperformed rivals such as Tottenham Hotspur and Arsenal in 2019/20. A league that would be a 'closed shop' as Rio eloquently put it.
Here is what the former Manchester United legend said after the news of a European Super League came to light. An emotional statement, in which the former defender made some interesting points:
"I think this breakaway group of teams, this is for me a war on football. This is a disgrace. It's embarrassing. And it goes against everything that football is about. It's a closed shop for these big wigs, and it's completely and utterly only about one thing and that's money. The rich getting richer and the others not even being considered. There's no consideration for the history, for the people that are on different parts of the pyramid, below the top, top teams. That they're trying to separate with. It's a disgrace, I can't believe it.
How they've got the audacity to do it, in the climate that we are in at the moment. With the pandemic around the world; people struggling on the streets. People struggling all over the world and these lot are sitting there in their own little pub somewhere or their own little room, speaking and talking and colluding with this little idea that they've hatched. And then come out and break it like this.
It's a disgrace. Even there's like parts of it; the element of being anti-competitive, it goes against everything that football is about. Relegation, promotion, being rewarded for winning, being punished for not winning, these are things that add to the value of our game that we love. It shows to me and screams to me that these people have no idea what football is about. It's purely a business transaction. That's it, there's no thought for anybody else in the whole pyramid. There's no consideration at all.
I can't believe that we're sitting here and we've had to kind of zip our mouths through the game (Leicester City versus Southampton) because you want to speak about it. You look at your phone, your WhatsApp groups, you look on social media. The people that actually support this game and make it what it is. We've been here for all these times with no fans. Without them this game don't feel the same. It doesn't feel the same. And they're the people that this is going to hurt more than anybody, and the grassroots.
The people that make this game special are not being considered. It's the people at the top end of the game, who are able and in a position to make decisions. Who are making decisions without thinking about anybody else but their pockets."
Some thought provoking points as an uncertain end of the season lies ahead. While the six Premier League sides have withdrawn from the European Super League, is this still the beginning of a 'war on football'? Only time will tell.