Power Ranking: The Eight Best
My thoughts on the best players following the conclusion of the 20/21 season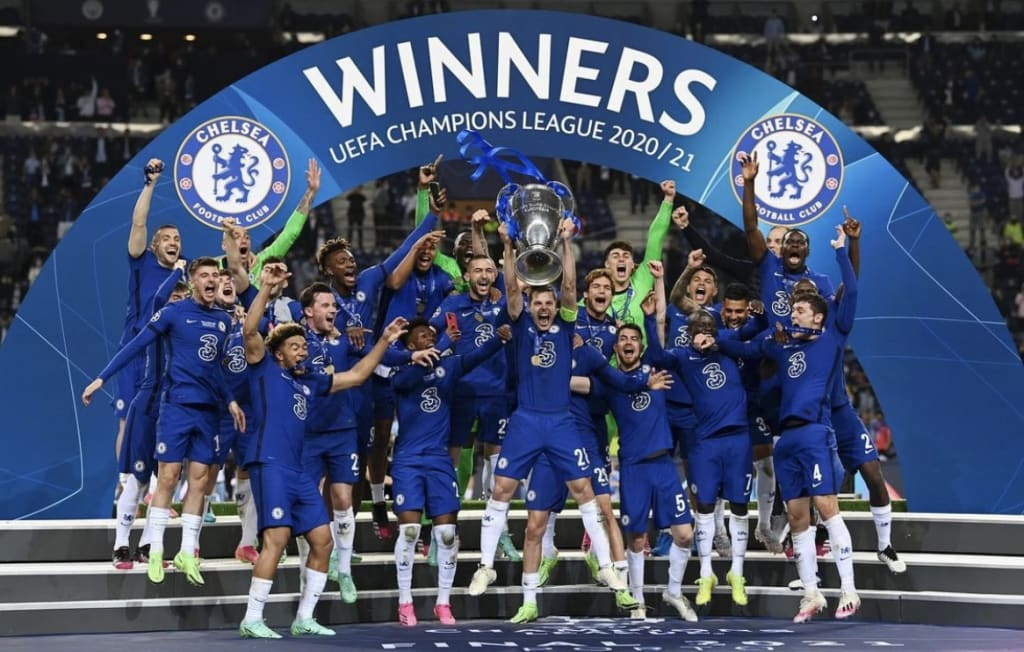 The 2020/2021 season has officially come to an end, and what a unique one it has been. Empty stadiums became normality, underdogs really came to play, and two players gave us a justified warning that they are ready to take over the decade long reign of the Messi v Ronaldo battle. I think it's a fair assumption that this season won't be lost in history.
With Chelsea's solid victory in Saturday's Champions League final over the incredible Manchester City, I thought I would reflect on the players who dominated, and rank what I believe are currently the best eight on this planet.
8. Cristiano Ronaldo
I can understand why this is controversial choice but hear me out. Throughout the season, Ronaldo continuously saved an underperforming Juventus who barely clinched the 4th spot in Serie A. He scored impressively 36 goals in all competitions with 29 coming in Serie A. With that said, he couldn't take Juventus further than an early, disappointing exit in the Champions League to Porto. With one year left of the lucrative Juventus deal, it will be thrilling to see what he will do this summer.
7. Harry Kane
Kane has never been better. He has developed into a complete forward this season. Previously, the Spurs forward had been the last man in the attacking chain, but he has proven to be just as good of a playmaker as a goal scorer. He ended the season as the top scorer and top assister in the best league in the world. Kane has expressed his desire to leave Tottenham Hotspur; Will he be found in Manchester soon?
6. N'Golo Kanté
If there is one Chelsea player to include in this list, it's Kanté. The running machine was instrumental in the semi-final legs over real Madrid and Final vs. Manchester City with his Man of the Match performances. His resume after moving to England is astonishing; He's won the FA Cup, Europa League, Premier League (twice!!), World Cup, and most recently the Champions League. There is simply no other player like Kanté.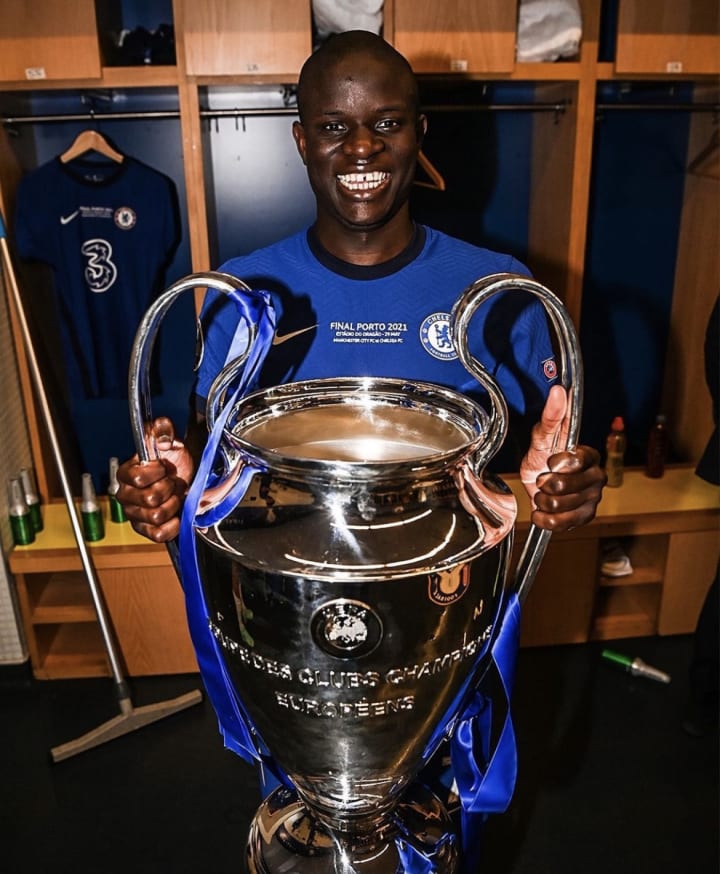 5. Kylian Mbappé
The young Frenchman who took the world by storm when he first entered to the scene as a fearless seventeen-year-old. Kylian was only followed by Håland and Lewandowski in the top five leagues to hit 40 goals in all competitions. Many want to see the Frenchman in a more competitive league, and maybe that's what he needs to go down as one of the all-time greats.
4. Erling Braut Håland
My favorite player. I can't praise this man enough. This season he became the fastest and youngest player to reach 20 goals in the Champions League, was the top scorer in the same competition, and was a massive contributor to Dortmund winning the DFB-Pokal. My countryman is only 20 years old, but he has already established himself at the very top level. Erling, along with Mbappe, has convinced many already that they are the great successor of the Messi-Ronaldo era. They both have what it takes to dominate the next decade of football.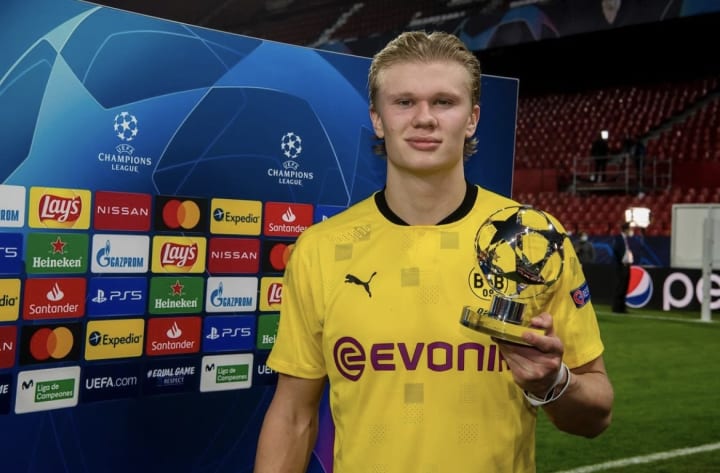 3. Kevin De Bruyne
Kevin De Bruyne has manifested his position as the world's best central midfielder, and I don't think many would argue against that. He is also the best player on the best team in the world (Sorry Chelsea fans). His passing, vision, and overall understanding of the game is magical. He makes the impossible look so easy. Not many can do that.
2. Lionel Messi
This season Leo has clearly stated that he is still at the top level. The best player of all time carried a struggling Barcelona on his shoulders. He passed Xavi as the player with the most Barcelona appearances in April. The same month he scored a ridiculous goal in the Copa Del Rey final against Athletic Club as he started the move from his own half and finished it off after combining elegantly with De Jong. He was La Liga's top scorer with his 30 goals and ended the season with 52 goal contributions. I don't even want to imagine where Barcelona would be had Messi forced a move away from Camp Nou last summer.
1. Lewandowski
Let's face it, he would've won the 2020 Ballon d'Or that was cancelled for unclear reasons. After a historic 19/20 season, which saw him score 55 goals in 45 games, he broke the great Müller's 40 goal Bundesliga record for most goals in a single season this may. To put that accomplishment in further perspective, he missed five games with a knee injury, but still managed to score his 41st Bundesliga goal in the last game of the season. It'll be exciting to see what he can do for Poland in this summer's Euro. It might even push him closer to winning his first Ballon d'Or.