NWSL Expansion Tracker: April 2018 Edition
Part of a Monthly Series on Potential Expansions in the NWSL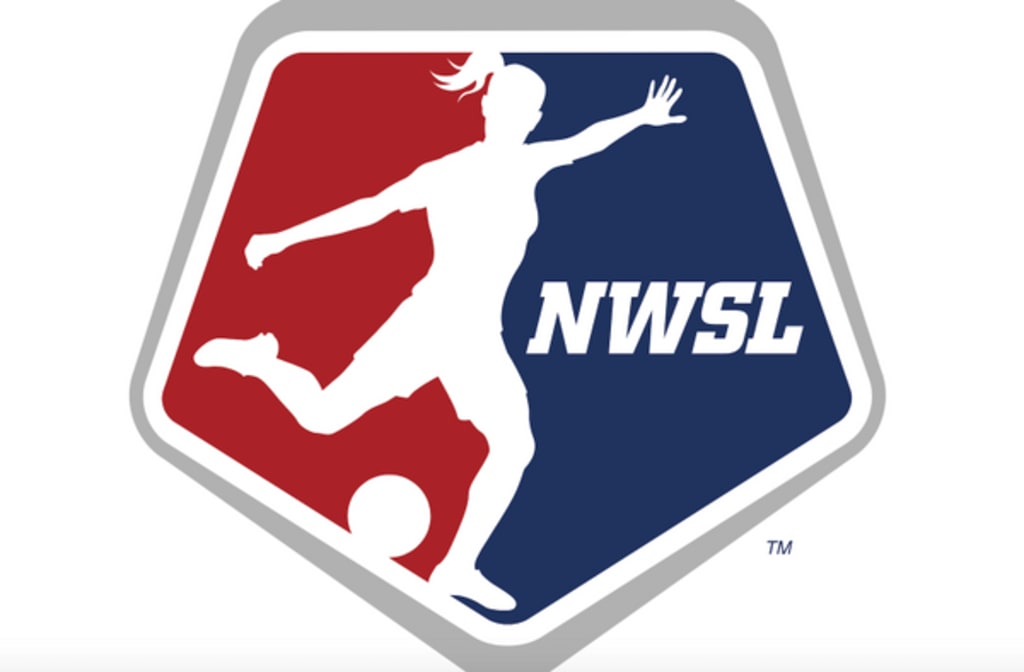 The NWSL, the third attempted professional women's soccer league, has started in its 6th season in 2018—the longest ever compared to its processors WUSA 2000-2003 and WPS 2008-2011. Despite the Boston Breakers folding after a failed attempt to get a buyer, the league has proven to become more stable long term thanks to the backing of the USSF and Canadian soccer association on the allocated player rule, and A&E 25 percent equity stake in the league which, in recent years, has gained a lot of interest for ownership groups mainly from MLS looking to expand into NWSL. Utah Royals FC, the newest club to enter the NWSL after FCKC, ceased operations for financial reasons, shifting the league's focus on big markets that have strong ownership groups with MLS ties
Confirmed Expansion Plans
FC Barcelona 2019- The club announced earlier in May of 2017 that they are fielding a NWSL team for one of the two next expansion teams. FC Barca club now intends on placing their team in the LA Area at Santa Monica. They would likely have their matches played at Santa Monica College or at the UCLA Soccer Stadium, which may be a good thing considering the UCLA Women's college soccer team has drawn great crowds—especially at a game against rival USC, which had a sellout crowd with 11k in attendance. However, according to recent rumors, FC Barca may partner with LAFC to bring a NWSL club to LA.
Intended Expansion Interest
Vancouver Whitecaps 2019- According to an article on Equalizer Soccer, the Vancouver Whitecaps have intentions to join the NWSL in 2019. The women's team would likely have their matches played at BC Palace Stadium, which was the host of the 2015 FIFA Women's World Cup final. A team in Vancouver looks great for potential Cascading debris with Seattle Reign FC and Portland Thorns FC. The Whitecaps have taken notes from the Portland Thorns in which they could create a similar match day experience at BC Palace. The club's goal in attendance in at 7,000; however, crowds would likely turn up given their great attendance in international friendlies with the Canadian National team and huge support and interest for women's soccer in the Vancouver metro area.
LA FC 2019- Since the MLS LAFC season has started, now all plans are focused on the NWSL. The club has been planning to field an NWSL side to their MLS expansion club for 2018. Their ownership groups includes UWNT legend Mia Hamm, who would likely be the forefront of pushing an NWSL expansion club with all of the backing in finances, ownership group, and a brand new Soccer-specific stadium in the heart of Downtown Los Angeles. Women's team look to be a great fit for LAFC, and for the growth of the NWSL. Not to mention LA is a hotbed for girls playing soccer. What could also be better is that, according to recent reports, LAFC may parter with FC Barcelona who has already announced to field a NWSL team to possibly be named FC Barca LA?
CFG NYCFC TBA- City Football Group, the owner of NYCFC, has expressed interest in starting a NWSL club in New York City, given that their sister clubs Manchester City (England) and Melbourne City (Australia) women's sides have been successful in their respective leagues. The club have even recently started there Girls Developmental Academy. That can only be possible if NYFC manages secure a new Soccer Stadium at the preferred Wilts Point in Queens. NYFC could also purchase the nearby club Sky Blue FC in New Jersey, depending whether or not the club and the league would agree on it.
LA Galaxy TBA- LA may also have a second club to launch a women's team. The LA Galaxy have just started their Girls Developmental Academy and have already launched women's Pro-Ameteur team LA Galaxy Orange County in the United Women's Soccer (UWS), which gives the greater possibility that, somewhere along the line, the Galaxy are planning on joining the NWSL. Not to mention they already have the facilities, the venue, the resources, and evidence of UWNT attendance. The club looks to be a great fit. LA itself may also be big enough to support two women's clubs, considering that the city and the surrounding area is a hotbed for the sport.
Atlanta First Team SC 2019- The ownership group based in the Eastern metro area of Atlanta has expressed plans on launching a NWSL team in Dekalb County and have their matches in a soon-to-be constructed Muti Soccer Stadium facility referred to as Atlanta Sports City. They initially had an announcement in 2017, but it was delayed due to the drastically changing landscape of US professional soccer. The Group nows aims for a 2019 launch.
Rumored and/or Possible Expansion Clubs
San Jose Earthquakes- Due to conflicting reports stated that the group in 2014-2015 is interested in adding a NWSL team, the club has a devoted loyal fanbase, has a great facility to support its club, and occasionally has drawn great crowds for UWNT matches, along with high interest for Soccer. So there is no doubt that San Jose can't get into NWSL, it's just when they plan on announcing.
Sacramento Republic FC- The USL club has stated on Twitter in 2015 and 2016 that getting into NWSL is part of their longterm plans. Not much is known as of now, but that may become more likely once Sacramento gets accepted into MLS.
Indy Eleven- The GM of the club, Peter Wilt, had expressed his intention in 2015 to start a NWSL side. Now the Former NASL club has moved into the USL, with their matches going to be played at Lucas Oil Stadium, it seems that it could be a possibility. It would also be more likely once the Indy Eleven has built a new Soccer stadium.
Tampa Bay Rowdies- Multiple sources on Twitter have stated that the club has intent in starting a NWSL side. If that's the case, it would create the first Florida Derby with its potential rival the Orlando Pride. That can only be confirmed once the Rowdies get into MLS expansion. After all, the Rowdies managed to sell out games at 7K in attendance in recent years. Acceptable for NWSL standards.
Jacksonville Armanda FC- Owner Robert Palmar had intended on starting a women's team as part of his goals, but that can only be possible once the club can be a stable professional league—either D2-D3. If they can get into a professional league of their choice and build their own soccer venue, that gives a NWSL side a greater possibly.
San Fransisco- However, it's unlikely, but San Fransisco is a growing market for soccer and one of the biggest known tech cities. This sounds fitting for NWSL streaming parterre GO90. After the NASL San Fransisco Deltas folded last season after winning the Soccer Bowl, all there is left is San Fransisco City FC of 4th Division PDL. The Fan owned SFC FC is planning on going pro for either the USL D3 or NISA. No clear plans on a women's team as of now.
San Diego 1904 FC- The Former NASL now turned USL club had stated they had plans to start a women's team once they construct their Modular stadium in Oceanside of North County. Occasional UWNT friendlies and favorable attendance also proves that a NWSL team is possible.
FC Cincinnati- Since 2016 the club has made a name for itself as a soccer-crazed city with record breaking attendance at over 30K, its hometown hero, Rose Lavelle, has already made it to the high ranks of the National Team. They even hosted a UWNT match due to the city's love for soccer and would make the NWSL a perfect fit for the club.
Louisville City FC- The City's only professional sports team has created a following with Louisville City FC winning the 2017 USL Cup and selling out a few matches at 16K stadium capacity. It would also make a great fit for the club's new soccer stadium in Butchertown by having both a USL and NWSL teams.
Atlanta United FC- In its first season, the club has won the hearts of Atlanta with a massive following. Adding a NWSL team would add to the momentum and be a perfect fit since the MLS club's brand new stadium is located in the heart of downtown. As of now, it's not known if they are planning a NWSL side, but it looks like a good time to do so.
Nashville SC- Although the USL club just started this season, their home opener reached 18K and would likely continue, since they were awarded MLS Expansion for 2020.
FC Dallas- The club has stated once one of their goals is starting a NWSL companion club. However, not much is known at this time. The club, of course, has all of the infrastructure and resources needed to start a NWSL team. They already have a women's amateur club in the WPSL named FC Dallas Women, so why not go pro?
Atlanta Silverbacks- An NPSL club just outside of Atlanta, with a devoted fanbase, already has a companion women's team named Atlanta Silvers Women. If the NPSL makes the jump going pro at possible NISA, then the women may follow as well.
Pittsburgh Riverrounds- The ownership group of the USL club has expressed interest in starting a women's NWSL team in 2014. Their entail target date was 2018; however, not much has been said since then.
Hartford/Connecticut- Hartford has successfully hosted US national team matches and is home to the largest and most passionate American Outlaws chapters. The question is, which ownership group would buy into NWSL? There is Hartford City FC of NPSL, the proposed USL team in Hartford, and the proposed NISA club somewhere in Connecticut.
Minnesota- In 2017, an ownership in Minnesota had offered to buy an NWSL club; however, there are no whereabouts of the club. It could be Minnesota United, who recently got into the MLS and are upon completion of their Soccer stadium.
St Louis- A group had expressed interest in NWSL when they were bidding on MLS expansion. Unfortunately, that has faced setbacks. Whether they do get into MLS or not, their potential clubs that could field a women's team such as St. Louis FC USL and St. Louis NISA bid.
Reader insights
Be the first to share your insights about this piece.
Add your insights