No Fans? No Fun.
Premier League soccer is not the same without fans. So should the games even be played?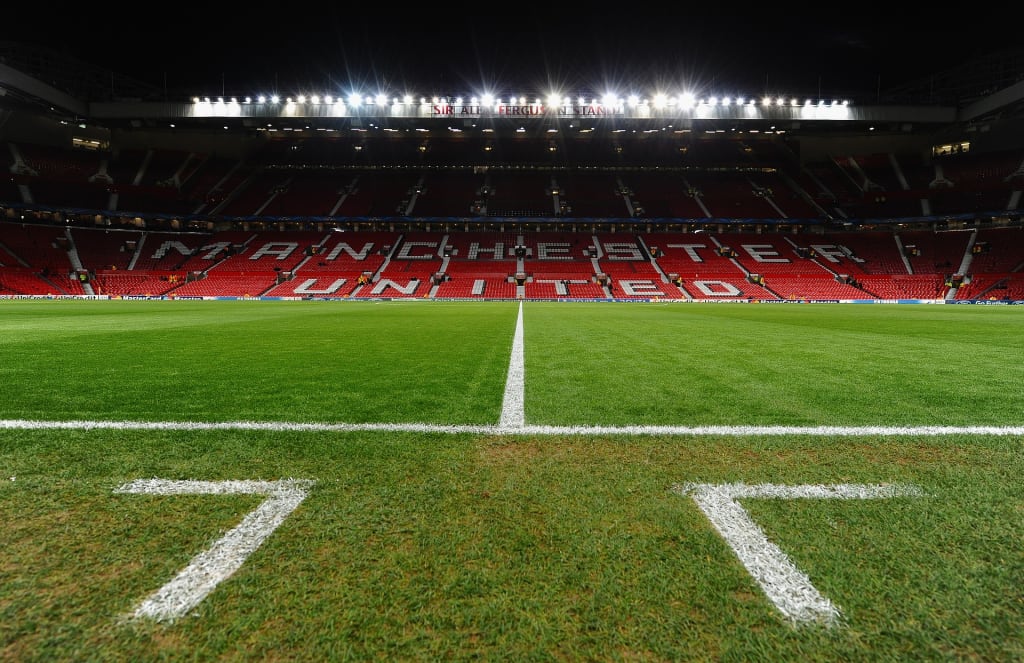 What's wrong with this picture?
The banner at Old Trafford stadium is easy to spot even in good times, and these are not good times. 'Without Fans, We Are Nothing,' it reads.
Home to Manchester United, a household name to even those who don't like soccer, or football as it's known in the old country, Old Trafford is one of three biggest stadiums in the UK, with a capacity of 74,000 seats. When it's full, which it is whenever United play a home game, it can be so loud the late Manchester United winger and England World Cup winner Sir Bobby Charlton nicknamed it "The Theatre of Dreams."
The name stuck.
When full, the stadium noise is so intimidating for visiting sides that, not so long ago, it was often said the home side won the game before teams even took the field.
Old Trafford hasn't been full for some time. And that's the problem.
Among the many side effects of the Covid-19 pandemic and subsequent lockdowns, the ongoing Premier League — billed as "The Best League in the world!" — has stood out like a sore thumb.
It's not so much because of the bizarre results, and there have been those: Defending champions Liverpool losing 7-2 to lower-table Aston Villa, Tottenham Hotspur beating Manchester United 6-1 on the road, then blowing a 3-0 lead at home to middling West Ham with 10 minutes to play, then drawing or losing to a string of teams at the bottom of the table, and so on.
The real problem is that so many of the games seem so dull, so lame, so free of drama. Without home fans to urge the teams on, "the Beautiful Game" has become a chore to watch, even from the comfort of home. TV can't do everything.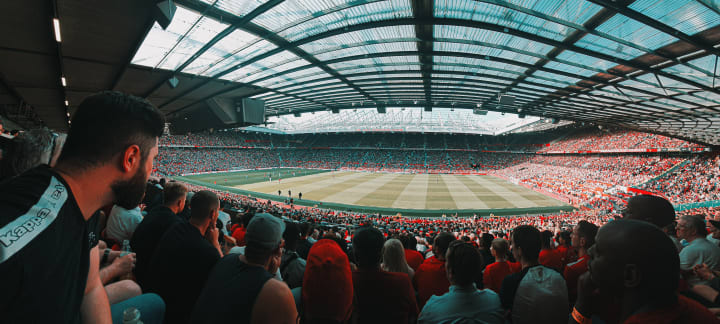 The real problem is not the weird results but the boring ones. "Another week of lockdown football," Barney Ronay, lead columnist for the UK Guardian newspaper, wrote following a lacklustre 0-0 draw between title challengers Manchester United and Arsenal last weekend. "Another mannered, quietly deathly game between two of the Premier League's heavier hitters."
The English call it a "damp squib." Amd it wasn't the only one. The number of 0-0 draws involving the league's top six sides — six because that's the number of teams that qualify for the annual money-making Champions League and Europa League Cup competitions in continental Europe — has been unprecedented, and many if not all soccer pundits, commentators and fans say the lack of fans is the reason. The Premier League allots three points for a win and one point for a tie. And when the table is tight, as it is this season, losing three points can make all the difference in the world. One recent season, in 2011-'12, was decided on goal difference. Manchester City won the title in dramatic fashion with a winning goal in stoppage time over their crosstown rivals Manchester United. The two teams were tied with equal points, but City held an eight-goal goal-difference advantage over United. Needless to say, the home fans — 55,000 of them — went wild. For once the "Best League in the World" boast lived up to its billing.
Fast-forward to today. Ronay described last weekend's game as "forgettable," and it shouldn't have been. Consider this. Second in the table right now, and for much of February, Manchester United have played out 0-0 ties four times in three months with the league's heavy hitters: 0-0 with Chelsea, 0-0 with Liverpool, 0-0 with Manchester City, and now 0-0 with Arsenal. Six hours of dull, forgettable soccer — six defeats avoided.
Without the home fans to cheer them on, or boo them when they're playing dull, boring defend-at-all-costs soccer, the top sides have little incentive to put everything on the line. Which, let's face it, is what champions in any sport have to do in order to win a title.
The lust for glory has become the fear of losing, and if the fans grumble at home — which they are, in growing numbers — it doesn't really matter because no one's around to hear their complaints.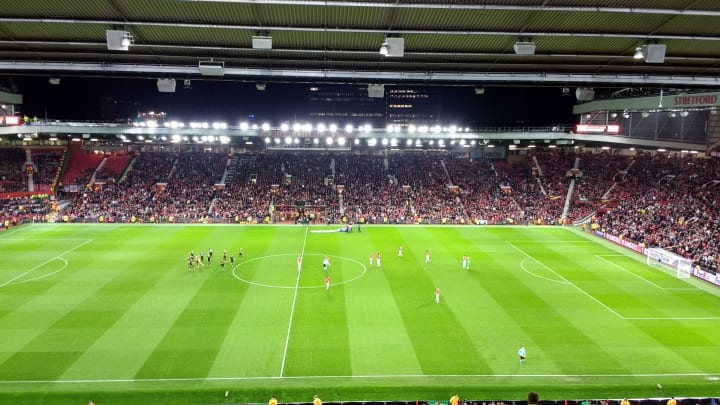 Fake crowd noise works on TV to a point, but it's no substitute for the real thing. Fake crowd noise, substituting a "wall of noise" over a live TV broadcast, is in many ways a technological marvel. It can make it sound as if the stadium is full of paying fans, but it's not the same. Prior to a European game in Austria last March against LASK (Linzer Athletik-Sport-Klub, or Linzer ASK), a reporter for SKY TV asked Manchester United coach Ole Gunnar Solskjaer if playing the game behind closed doors might affect the outcome. Solskjaer, who is from Norway — soccer at this level is nothing if not an international game — replied that his players were simply focused on doing their jobs. At the time, spooked by the growing pandemic, the federal government in Austria had banned outdoor events of more than 500 people.
Today's lockdowns are much more severe.
"These are difficult circumstances, not just for football but for the whole of society," Solskjaer said diplomatically. "I think football is for fans. Without fans we're nothing, so I think the game should always be for them. Of course it's still going to be on (TV) but tomorrow we might get a different message, or next week, or in two weeks' time. So of course it's a difficult situation."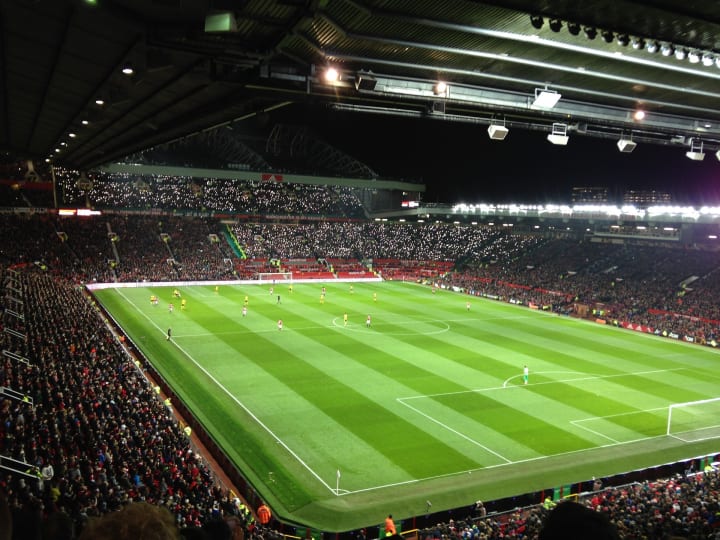 Empty stadiums affect game outcomes an analysis of games in Germany last summer found, as reported in the New York Times. Germany is important because it was the first major league in any sport to tentatively open games to fans in a post-coronavirus world. The trouble is, they opened the games to fans too soon, and have since paid the price.
That has prompted more than a few commentators, fans — and even several team managers — to think the unthinkable: perhaps entire league seasons should be called off, worldwide.
After all, every time a game is played, even without 55,000 fans packed tightly together in stadium seating, there's a risk of the Covid-19 virus spreading. It hasn't helped that so many Covid sufferers are asymptomatic and may not know they have spread the virus to other people until it's too late. Elite-level soccer players on big-money contracts— more money in a month than you'll see in a lifetime, in many cases — have not proven especially careful about following the rules, especially during their off-time.
One of the stranger side-effects of games without fans is that the top teams have been losing or drawing more games at home than they would in an ordinary season. The overall results still don't favour road teams exactly, but the gap has narrowed considerably. Liverpool had not lost a home game since April 2017 — a run of more than 60 games — until this season.
One of the reasons for Liverpool's suddenly erratic run has been injuries. And while one can't legislate for injury, there is evidence to suggest that the lack of training time, coupled with playing too many games scheduled too closely together, has resulted in a sudden jump in muscle-strain injuries, torn hamstrings and ligament damage — the kind of injuries that might not seem that serious to the outside eye but which take a long time to heal.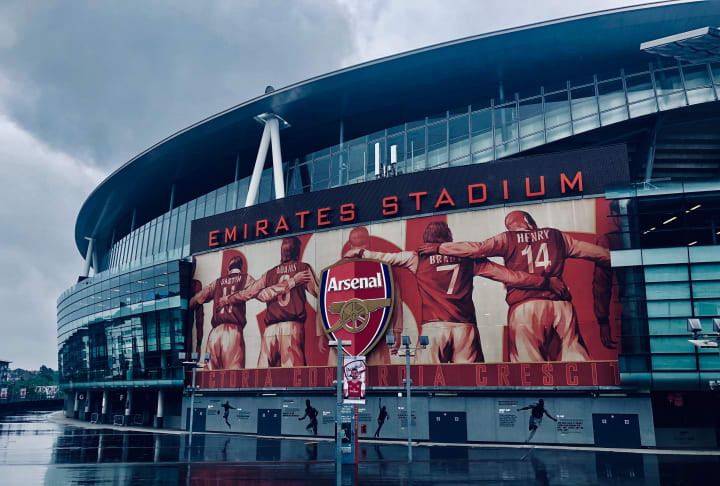 Money isn't everything. It's the only thing. The games themselves aren't pretty. Fewer shots, fewer dribbles, fewer home wins: Something is missing.
So why continue?
Money, There's a lot at stake in keeping the game going, namely revenue from TV. International soccer is a world game, and the TV rights are on a scale no other sport can conceive. Even the Olympics are a once-every-four-years event. International soccer leagues are active every year, across the entire world, regardless of hemispheres, time zones and times of the year.
And the money is truly vast. The NFL is the world's biggest single league in terms of TV broadcast rights, and generates $4.2 billion US a year, according to the global analytics firm Statista in figures published last summer.
Consider this, though. The English Premier League is second at $3.8 billion USD; Spain's La Liga is fourth at $2.2 billion; Germany's Bundesliga is sixth at $1.57 billion; Italy's Serie A is seventh at $1.51 billion; and France's Ligue 1 is eighth at $1.37 billion.
In other words, the total amount of money spent on TV broadcast rights for soccer worldwide is $10.4 billion, more than twice that of the NFL. And that figure doesn't take into consideration the broadcast rights for international Cup games like the Champions League, and the once-every-four-years FIFA World Cup.
The money for TV rights has already changed hands for the 2020-'21 Premier League season. The Premier League doesn't want to pay that money back to TV broadcasters, if the games are called off, and TV broadcasters don't want to pay advertisers back for games not played, if they can avoid it.
So there's an insane pressure to keep playing the games, no matter what. The thrill may be gone, but the show must go on.
Or so the game's power brokers insist.
There comes a point, though — and a tedious 0-0 draw between Manchester United and Manchester City might just be that point — when anyone who cares about the Beautiful Game can be forgiven for wondering if it's worth it.
Yes, soccer is a business first and a game second. The experiment of the past eight months has proven it's exactly that.
It's just that the product now is not what it was. And it's only a matter of time before that affects the bottom line.
The new normal is no fun, and the Beautiful Game is no longer so beautiful. Let's suspend the games now, and bring them back when vaccinations have progressed to the point were we can return to — if not the old normal exactly — a new normal that doesn't represent a total break with the past.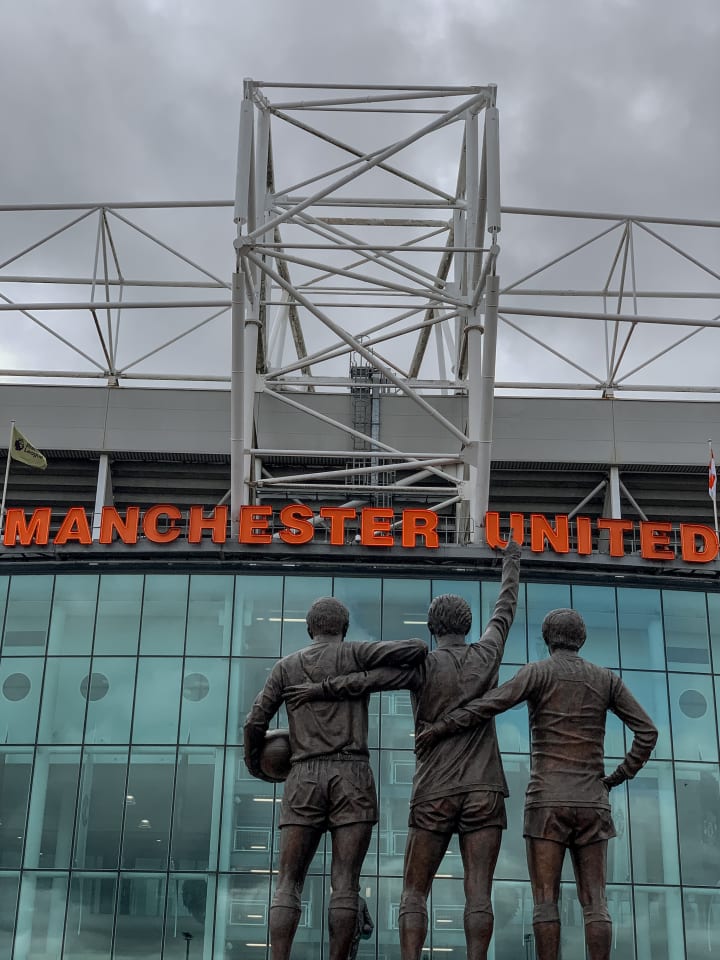 Hamish Alexander
Recovering journalist. Visual storyteller. Digital nomad. Natural history + current events. Raconteur. Cultural anthropology.
I hope that somewhere in here I will talk about a creator who will intrigue + inspire you.
Twitter: @HamishAlexande6
See all posts by Hamish Alexander →