Movie Review: 'Next Goal Wins' is a Sweet Movie
A fluffy teddy bear of a movie, Next Goal Wins is sweet, soft and funny.
Next Goal Wins (2023)
Directed by Taika Waititi
Written by Taika Waititi, Iain Morris
Starring Michael Fassbender, Kaimana, Oscar Kightley, Elisabeth Moss, Will Arnett
Release Date November 17th, 2023
Published November 20th, 2023
Next Goal Wins stars Michael Fassbender as disgraced former Dutch Football Coach, Thomas Rongen. Having been fired from his coaching job for repeated angry outbursts and his team losing... a lot, Rongen finds himself at a unique crossroad. He's given the option to either leave the world of Soccer completely or take on the job as the new head coach for the worst soccer team in the world, American Samoa. Not to be confused with the independent nation of Samoa, American Samoa is a tiny island that is under the auspices of American rule, a territory not unlike Puerto Rico.
The American Samoa soccer team hasn't scored a goal in international play. The team is most famous for a World Cup qualifying loss to Australia in the early 2000s in which they gave up 31 goals. The team is hard working but that is mostly because each team member has three jobs on top of being on the national soccer team. So, yeah, there are many challenges in this position. Naturally, the cantankerous Mr. Rongen is not exactly in sync with the ways of American Samoa. For Thomas, winning is everything. For American Samoa, winning is not the point of playing or living.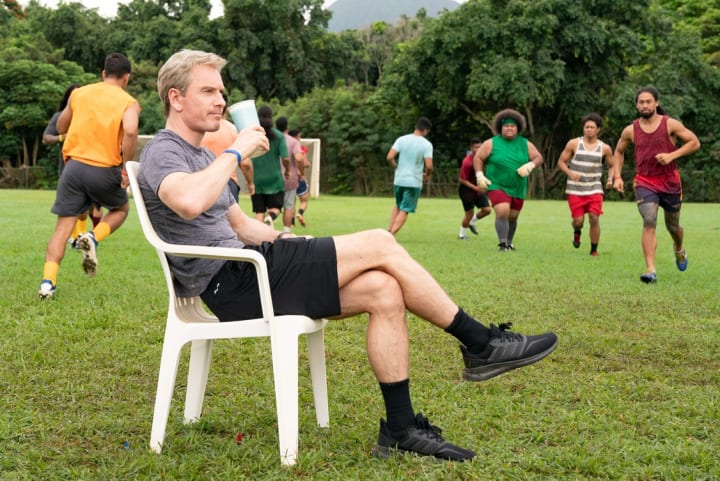 From the start of Next Goal Wins, Taika Waititi sets the bar incredibly low for drama. In a scene in which Thomas Rongen meets the head of American Samoa's soccer organization, Tavita, played by the wonderful Oscar Kightley, we learn that the goal for American Samoa is not winning a game. Rather, the stakes at hand are scoring a single goal in in international play. That's it, one goal in an actual game and Thomas Rongen can write himself into the history books of American Samoa's soccer history. That's the wonderfully low stakes and with that out of the way, we can focus on characters.
Among a gaggle of wonderfully colorful players and family members, the standout supporting player is Jaiya (Kaimana), a trans woman who technically still qualifies to play for the men's soccer team. Jaiyah is a wonderful character filled with richness, humor and a touch of sadness. She and Thomas become close friends and she becomes the Captain of the American Samoa soccer team as they approach their first game under their new Coach. The poignancy of the growing friendship between Rongen and Jaiyah is the heart of Next Goal Wins, an otherwise slight sports movie.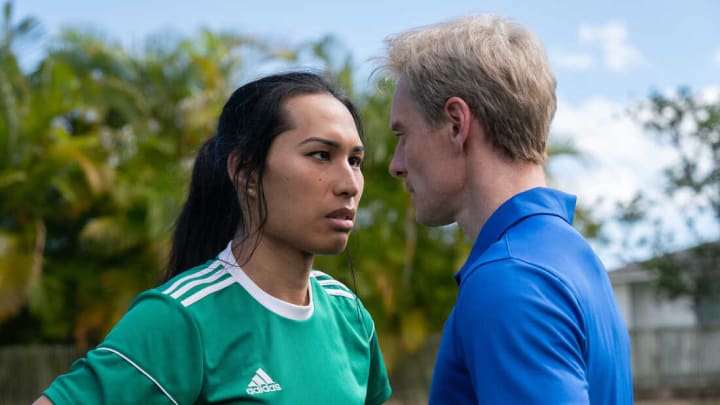 I adore the fact that Jaiyah being on the team is not controversial in the least. Her teammates all love her and when Rongen asks Tavita about her, he speaks lovingly of the way American Samoa feels about non-binary people. Non-binary people, according to the American Samoa of Next Goal Wins, are merely wonderful bright colors in the tapestry of humanity on the island. It's a wonderful message and one so remarkably valuable in this day and age. Actor Kaimana adds a great deal of heart and humor to the role, deepening the meaning behind it.
Next Goal Wins is a great deal of fun. This is a warm hearted and good natured sports comedy. It doesn't reinvent the wheel, but it has such a good heart that the familiar, sports movie elements of the plot don't drag or become overly familiar. Next Goal Wins is a fluffy teddy bear of a movie and who could possibly hate a fluffy teddy bear? Certainly not me. I love fluffy teddy bears and I am perfectly okay saying that. There is plenty of room in the world of movies for the movie equivalent of a fluffy teddy bear and Next Goal Wins fits the bill.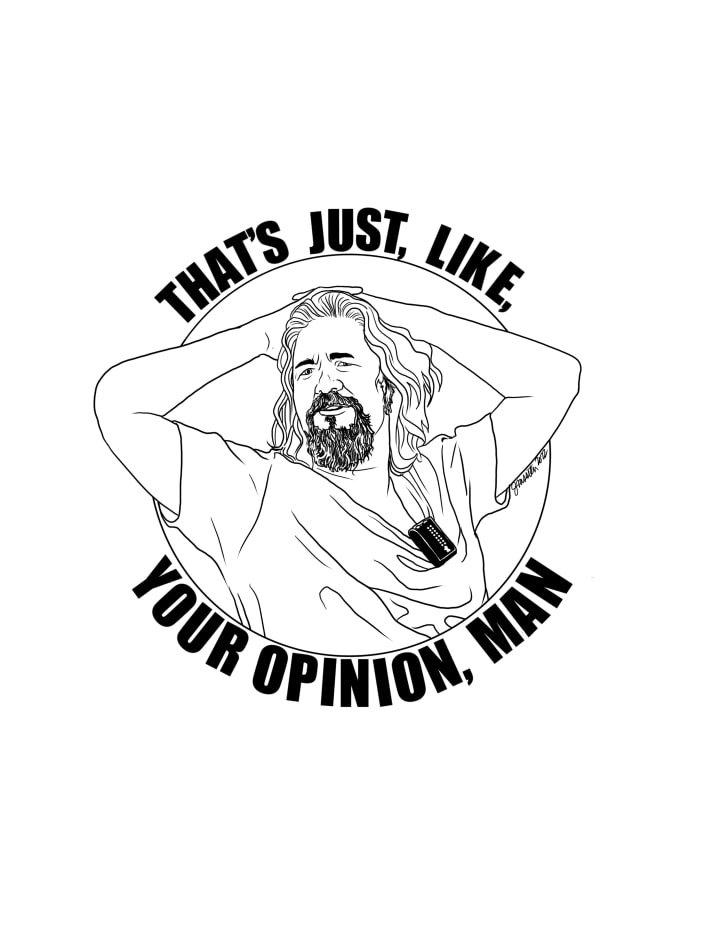 Find my archive of more than 20 years and nearly 2000 movie reviews at SeanattheMovies.blogspot.com. Find my modern review archive on my Vocal Profile, linked here. Follow me on Twitter at PodcastSean. Follow the archive blog on Twitter at SeanattheMovies. Listen to me talk about movies on the I Hate Critics Movie Review Podcast. If you have enjoyed what you have read, consider subscribing to my writing on Vocal. If you'd like to support my writing, you can do so by making a monthly pledge or by leaving a one-time tip. Thanks!
About the Creator
Hello, my name is Sean Patrick He/Him, and I am a film critic and podcast host for the I Hate Critics Movie Review Podcast I am a voting member of the Critics Choice Association, the group behind the annual Critics Choice Awards.
Reader insights
Be the first to share your insights about this piece.
Add your insights