MLS Playoffs Predictions
After a long season, the playoffs are finally upon us. There won't be easy matchups. Will there be controversy? Will there be an upset? Will the Cup end up in the East or the West? Only time will tell.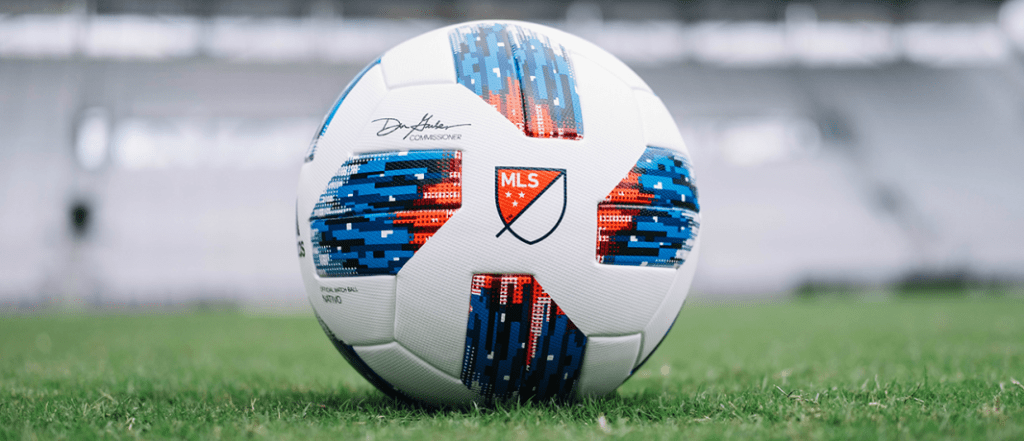 Knockout Round
By now, the knockout round will have already taken place. Safe to say they did not disappoint. I expected NYCFC to come out on top against Philly, mainly because of Philly's backline inexperience in the playoffs. I also picked Portland over Dallas because they always disappointed me in the postseason. However, here's where I was wrong. I had picked the in-form DC United over the Columbus Crew to make it to the conference semi-final. Both teams had their moments, and the game was pretty even overall, but things started to open up in overtime and Columbus were the first to take advantage of the open space. Who other than Federico Higuain to deliver the fatal blow for the Crew on a great header from Harrison's Afful's delivery in the box. DC struggled to find an equalizer until Nick DeLeon delivered his team late in overtime. Then came the penalty kicks, or should I say the "Zack Steffen show." The young US international, who was at fault for DC's opening goal, put his team on his back, stopping two crucial penalty kicks from DC's top players: Wayne Rooney and Luciano Acosta. With this victory, Columbus gets ready to face the New York Red Bulls with lots of momentum.
I also made the mistake of doubting Real Salt Lake. Although I like them and believe that they're the most underrated team in the league, I thought that LAFC's home advantage and quick style of play would expose RSL defensively. To my surprise, they were prepared for it. Also, they took advantage of their opportunities in front of goal. Striker Damir Kreilach had two shots on target, which resulted in two goals, one of them a golazo. Too many chances were wasted by LAFC and it cost them the game. Now RSL had a tricky matchup against Sporting Kansas City, which promises to be an interesting contest.
Conference Semifinals
New York Red Bulls vs. Columbus Crew: This is a matchup that I believe NY should win. To me, they're the best the league. Other than defensively where I believe Aaron Long and Tim Parker are the best centre-back partnership in the league, both teams are evenly matched but where I think the Red Bulls have the upper hand is in their depth. NY has many impact like Derrick Etienne or Alex Muyl who can come in and have a direct impact in the game. Overall, over the two-game series, Columbus puts up a good fight but the Red Bulls come out on top.
Atlanta United vs. New York City FC: This is a tough one. Once again, they're evenly matched but I'll give the edge to Atlanta. First, they have the best player in the league in Josef Martinez. Martinez doesn't need many chances to find the back of the net, hence the historical 31 goals he has this season. Defensively, you cannot take your eyes off him. Otherwise, you'll be punished. Second, the fact that the second leg will be at Mercedes-Benz Stadium, ATL's home field. At home, Atlanta completely dominates their opponents and rarely score less than a goal. My only worry is Miguel Almiron. It has been confirmed that he was set to return but will he be at 100 percent. I hope he is because United will definitely need him if they make it to the conference final.
Sporting Kansas City vs. Real Salt Lake: I'll try to be brief. This matchup is Sporting KC's to lose. I believe in their defensive solidity as well as their multiple attacking threats. Johnny Russell, who should win the Newcomer of the Year award is a constant threat on the right wing and will be a key player in this series. Another player who could have a big impact is Brooks Lennon. Originally a winger, I was surprised when he began the season at right-back but he had a solid season in my opinion. Granted he doesn't have all the defensive instinct of a fullback but I think he got better as the season progressed. His constant desire of supporting the attack and the quality of his crosses could be a crucial part of RSL's creating the upset. But I still go with KC.
Portland Timbers vs. Seattle Sounders: This is a massive rivalry that has always delivered in the playoffs. Frankly, home advantage won't be a big factor for me. Defensively, I'll give the upper hand to Seattle. They've shown a defensive solidity in the last two to three months that they lacked early in the season. Also, they now have an in-form striker in Raul Ruidiaz, who with Nicolas Lodeiro, has formed one of the best-attacking duos in the league. With that being said, I'm picking Portland to go through. My reason? Simple. Diego Valeri. The Argentine midfielder has to be the most clutch player in the league. He can make something out of something and give himself or a teammate an opportunity on goal. In the end, a close contest but the Timber pull through.
Conference Finals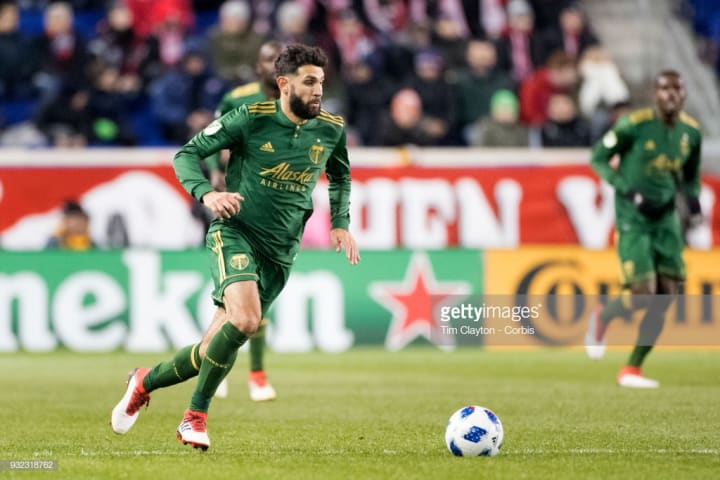 Atlanta United vs. New York Red Bulls: This is the final before the final a clash of the best two teams in the league. They are evenly matched in all areas. I honestly do not know who will win, but one thing I strongly believe is that the winner of this matchup will win the MLS Cup. As much as I'd like to say Atlanta, I'm gonna lean towards New York simply because of their experience. They've been here before and have always come short in the end. This is the best Red Bull team they've had in a while and I believe this time might be different for them.
Sporting Kansas City vs. Portland Timbers: Another close contest! At first, my belief in Diego Valeri made me drift toward Portland. But then I started thinking about it a little more and came to the conclusion that SKC is just a superior team. They're more stable defensively, more organized in the midfield and have more firepower offensively. Granted, Sebastian Blanco is another threat for Portland but I question whether he'll have an impact on both games. That I cannot be sure of. In the end, I'm going with KC.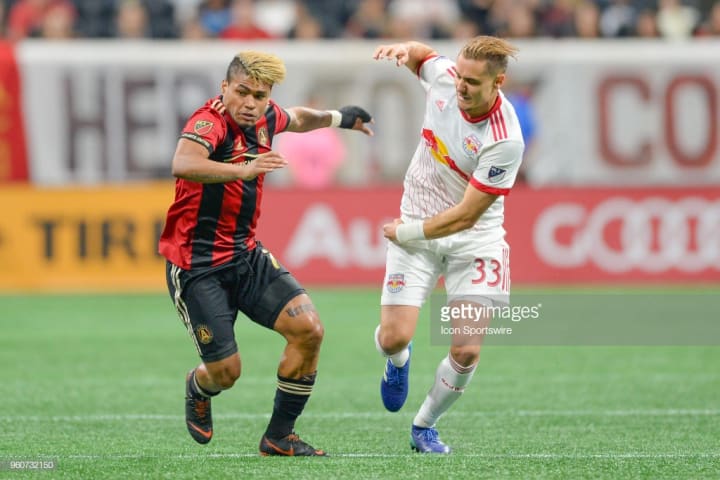 MLS CUP
New York Red Bulls vs. Sporting Kansas City: And then there were two! Once again, these are two even teams in all aspects of the game. Depending on how the game goes, the substitutions will have a big impact. Like I mentioned about NY earlier, SKC also has players who can come in and have a strong impact on the game. In the end, I'm picking the Red Bulls to win it all mainly because of home advantage which can be very crucial in a final.