MLS 2018 Season Begins
A House Divided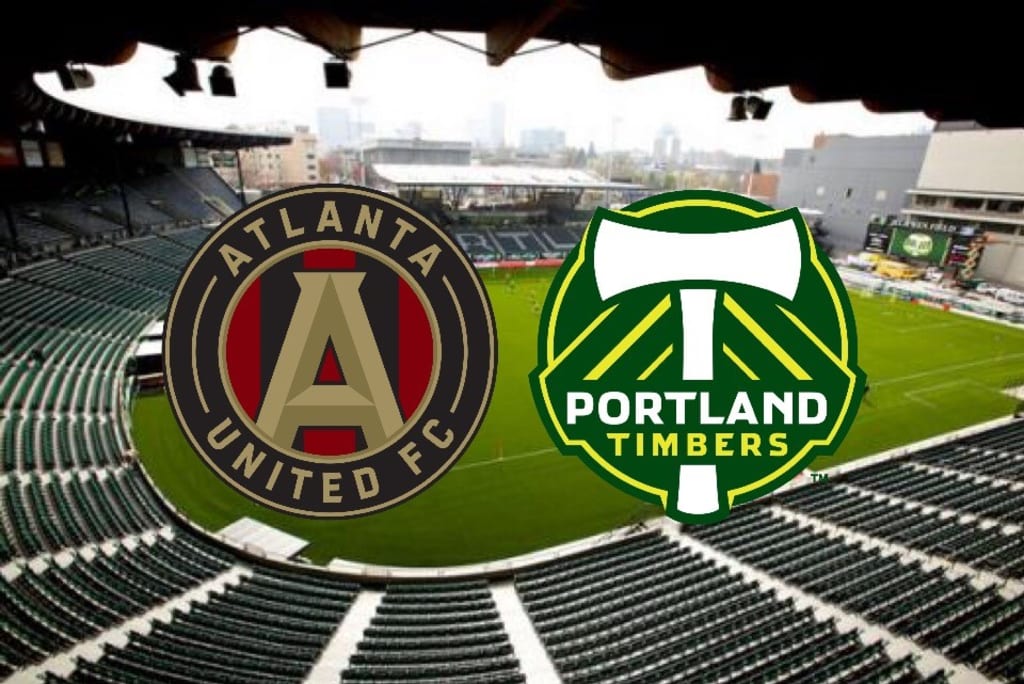 2018 Major League Soccer started on Saturday, March 3, with a number of surprises already delivered. The reigning champions, Toronto FC, were humbled in their own building in a 2-0 loss to Columbus. Meanwhile, down south, the Houston Dynamo laid a 4-0 licking on Atlanta United, a team that many see as a favorite to win it all this season.
The latter result did not resonate particularly well in my home city of Atlanta, or in my home, for that matter. You see, I live in a house divided. My wife is a big soccer fan, which was part of the initial attraction, and while she was originally all about the LA Galaxy, she quickly flipped when Atlanta got a franchise.
I am an old Scottish geezer, very much stuck in my ways, so when the Atlanta franchise came to town, I stood pat with my Portland Timbers. Our season begins tonight, ironically, with a game against the Galaxy, and that will officially set the rivalry alight in our humble home.
I am thinking of using this outlet to talk about the Timbers and Atlanta United as the season progresses, making sure to detail the current state of my marriage in the process. All is good right now, but things may change if I get the first bragging rights of the season with a win tonight.
Our Jerseys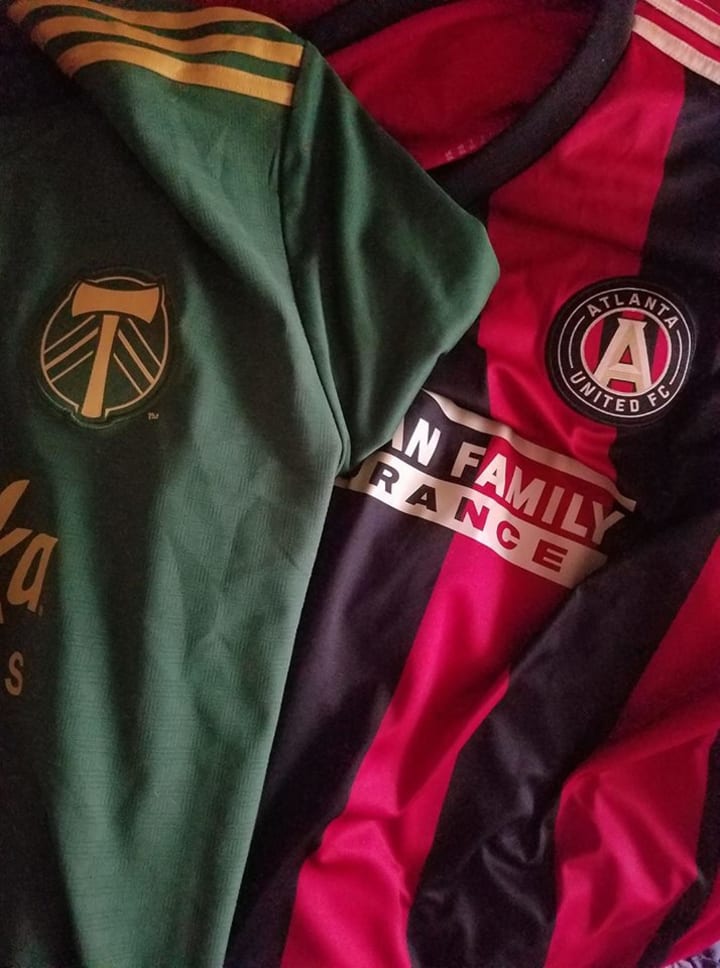 Update: Well, it appears as though neither one of us is going to have bragging rights after week 1 of the MLS season. The Timbers were the final team to play over the weekend, having a 10 PM EST game in LA. Staying awake is tough, given my advancing years, but I was able to hang in there, only to wish that I hadn't bothered.
It was a rather poor showing from Portland as they fell to the Galaxy 2-1, a score that was somewhat flattering to my boys in green. I had some serious reservations heading into the season, with a new coach and a handful of new players on board. Those are things that are going to require a little time for settling in.
The highlights from the Atlanta game against Houston show that the Five Stripes came out flat for their season opener. Atlanta picked up a lot of attacking talent in the offseason, but settled on standing pat with the defense, for the most part. It's only one game, but you have to be a little concerned at how porous that defense looked. Houston took their foot off the gas in the second half after scoring 4 in the opening 45 minutes, so things could have been worse. Atlanta created very few genuine scoring opportunities, while also missing a penalty at the start of the second half. ATL will have their home opener next weekend when they welcome in DC United.
The biggest issue for the Portland Timbers heading into this season, besides the new coach and players, is one that is the same as Atlanta has: the defense. The Portland back line, particularly in the center, is old and slow. As you can see from the highlights above, that defense was exposed again and again and was at fault for both goals given up. Things did improve a little in the second half, with Sebastian Blanco pulling one back for Portland. The Timbers had one or two chances to tie things up after that, but never really looked like doing so. Portland will stay on the road next week with a trip to NYC to face the Red Bulls, another tough one. They are going to be on the road a lot in the early season, as work is being done on updating Providence Park, the home of the Timbers.
Let's hope for a better performance from both teams next week so that our happy home can be restored.