Meet FieldWiz: The Soccer Tracker That Helps Optimize Your Team's Performance
The FieldWiz helped me improve my own performance on the soccer field. Now just imagine what it can do for a whole team...
Over the past several years, the landscape of sports—both professionally and recreationally—has drastically changed. This can be attributed to two huge shifts in the culture: a new reliance upon analytics and data, and the corresponding technology that comes with it.
While it is still up for debate whether this introduction of data-technology takes away from the human aspect of the game, most people would agree that it has been a welcomed addition.
Baseball and basketball have been, for the most part, the two sports that have undergone the most drastic changes because of analytics, but there are other sports that have felt the effects—particularly soccer, which still remains the most popular sport on the planet.
Although the increased use of analytics has been mostly within the professional scope of sports, it has made its way to lower level sports as well. This can be attributed to some new tech within the space that has managed to scale down some of the more expensive, large scale data-tracking platforms into smaller, less exorbitant products.
One notable data-tracking system that has recently made headway is the FieldWiz. It's small, powerful, and easily the most cost-effective technology available. So whether it's for your youth leagues, high school varsity sports, or even just a college club team, the FieldWiz might just be that game changer you're looking for, at least in terms of performance assessment.
For all its capabilities, you're not going to get something more compact or efficient than FieldWiz. Well, in reality, you're probably not going to get anything that small IN GENERAL, as the device only weighs about 35 grams. So, yeah, I'd say it's pretty compact.
Despite its, uhh, for lack of better words, tininess, it has all the capabilities you could ever want... and more.
FieldWiz makes it super easy to measure your team's performance with a variety of data tracking technology (GNSS, IMU, Heart Rate Monitor, BLE, and ANT) and in the process, gather data either during actual live games or practices and scrimmages.
Sadly, my organized sporting days are over to an extent. I've recently joined a men's recreational soccer league, and let's just say I'm a little rusty (code for older, slower, and horribly out of shape). So in order to "track my progress," I saw an ad for one of these and immediately purchased one (impulsive, I know). It turned out to be a pretty wise investment for my road back to greatness.
It was almost like Rocky, except instead of hitting raw meat in the back of a butcher shop, I was kicking around a soccer ball on the fields of my old high school with a tiny little device strapped to my body.
Similar, but different.
FieldWiz's features are all-encompassing.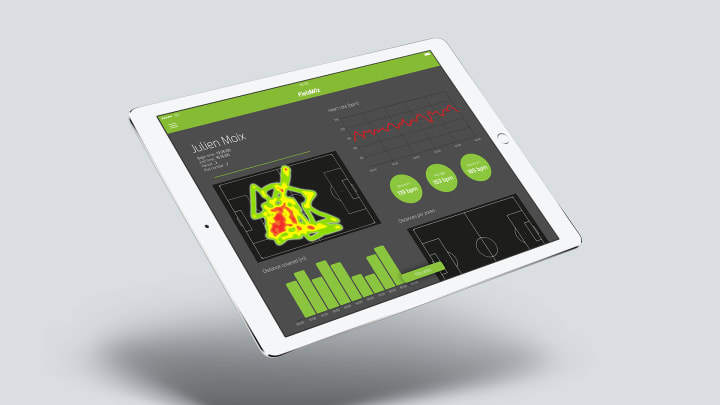 FieldWiz, in a sense, can be utilized as a motivational tool to set goals for your teammates through concise, easy-to-read data. Its website touts it as as a "swiss-army knife" of sorts, due to the plethora of cool features embedded into the minuscule object.
The three main forms of analytics come courtesy of motion sensing, precise position tracking, and heart rate monitoring. Some stats available through the Field Wiz include distance ran, time spent on the field, time/distance ratio, speed stats, accelerations/decelerations, and sprints. The device can also be altered to reflect either a team's performance or an individual performance. Obviously, I'm only using it for myself, so I fall under the umbrella of the later.
I'm not really an "analytics guy," so I did have some reservations at first. After realizing that all you had to do was plug the FieldWiz into your computer after use and, voila, you have your stats, I was immediately hooked. There is literally no software installation required.
The data is presented to you in a pretty simplistic way, so if you're not really familiar with the whole statistics thing, this is a good way to break yourself in, so to speak.
FieldWiz accessories are just as vital to your performance as the features.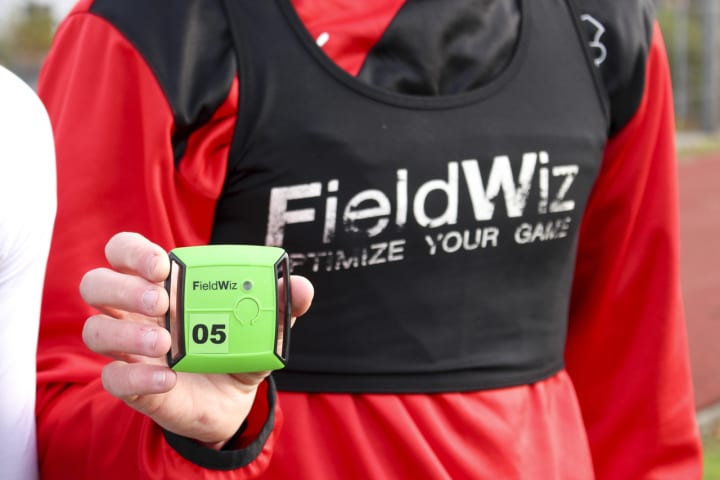 When you purchase a FieldWiz, it comes with several main components and accessories.
In addition to the 35 gram Field Wiz device, you get the Wiz shirt—a custom fit vest with integrated HR, a USB sync & charge cable, and access to the sites software. If you're purchasing enough for an entire team, however, you'll get a docking station that fits up to 30 devices with an integrated screen. This makes it easy to charge all of the devices at once, and also provides you with a hub, so to speak, to store all of the FieldWiz's data at once.
The FieldWiz has improved my game in drastic ways.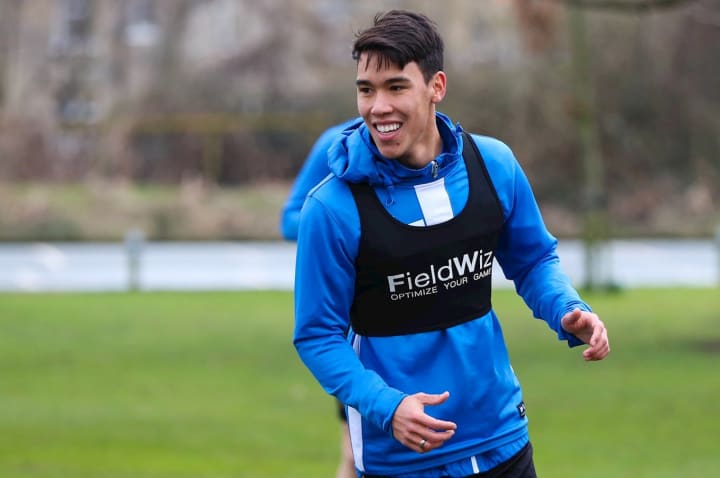 So when it comes to the FieldWiz, my thoughts are pretty straightforward. If you're looking to further optimize you or your team's performance in today's analytically-driven climate, you should definitely consider purchasing one. Unlike most other systems, you won't have to break the bank, and it's totally easy to use.
While I personally purchased it for individual use, there's no doubt that its true value is embedded in a team structure. From an organized team standpoint, it's a great tool for "friendly competition." You can pit teammates against each other and see who is faster, better at long distance running, etc. It's also great for overall safety, as you can better monitor injuries and workload with the device. All in all, it's a great purchase for personal development, but it really shines in a team-oriented setting. Either way, you can't go wrong with this "wiz" of a device.