Manchester City vs Bayern Munich: Clash of the Titans in Champions League Quarterfinals
A Comprehensive Match Preview and Prediction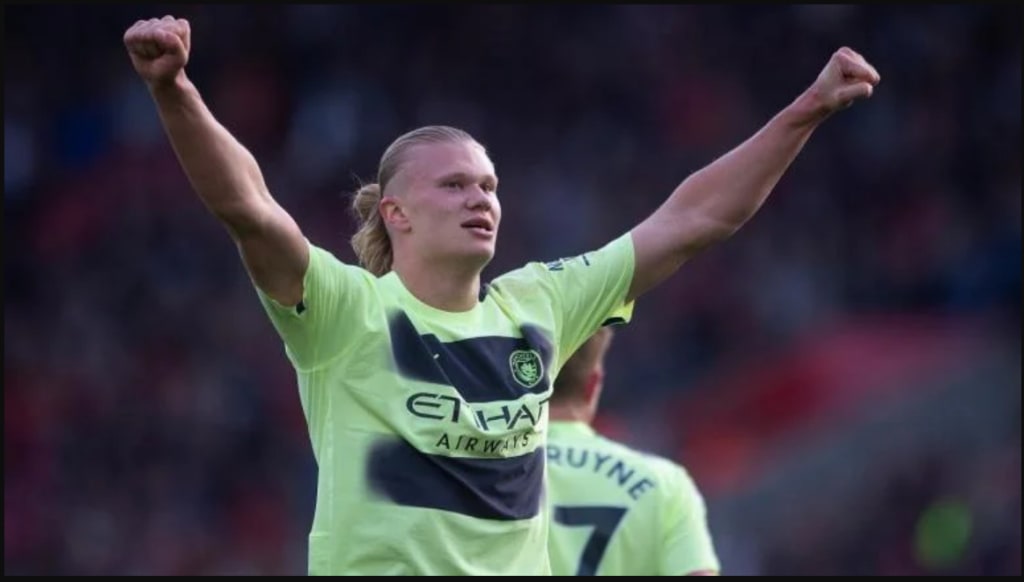 The UEFA Champions League quarterfinals are upon us, and one of the most highly anticipated matches is the clash between two football giants, Manchester City and Bayern Munich. The two teams will face each other in the first leg at the Etihad Stadium on April 13, with the second leg scheduled for April 19 at the Allianz Arena. This article will provide a comprehensive preview of the match, analyzing both teams' strengths, weaknesses, and players to watch. Additionally, we will provide a prediction for the outcome of the tie.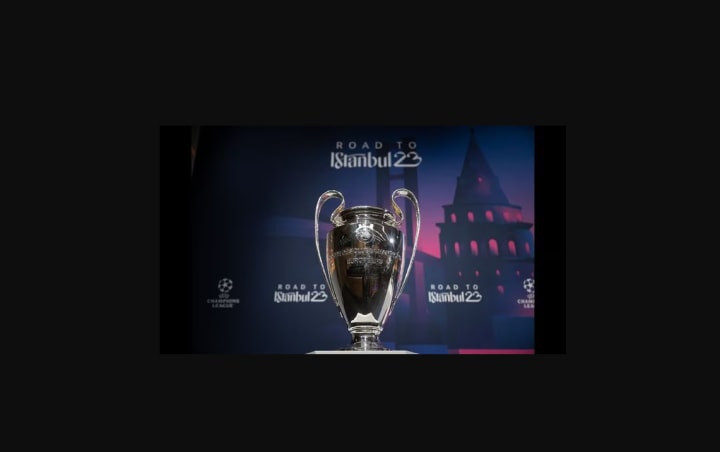 The Etihad Stadium in Manchester will host a mouth-watering encounter between two of the biggest clubs in Europe, as Manchester City take on Bayern Munich in the quarterfinals of the Champions League on 12th March 2023. Both teams are brimming with talent and will be looking to secure a place in the semifinals of Europe's premier club competition. In this article, we will preview the game, discuss the impact of Haaland's arrival at Manchester City, and assess the absence of Lewandowski and Aguero. We will also focus on two vital players for Bayern Munich, Sadio Mane and Jamal Musiala, and make a prediction for the game.
Manchester City: Haaland's Arrival and the Search for Champions League Success
Manchester City have been one of the best teams in Europe in recent years, dominating the Premier League and reaching the final of the Champions League last season. However, they have yet to win the competition, and this year they will be looking to go one better. The signing of Erling Haaland from Borussia Dortmund in the summer of 2022 was a statement of intent from the club, as they look to bolster their attacking options and add a clinical finisher to their ranks.
Haaland has been a revelation since his arrival at Manchester City, scoring 23 goals in his first 20 games for the club. His pace, power, and finishing ability have made him one of the most feared strikers in Europe, and he will be a key player for Manchester City in their quest for Champions League success. With Phil Foden, and Kevin De Bruyne supporting him from midfield, Haaland has the potential to wreak havoc on the Bayern Munich defense.
However, Manchester City will be without their all-time leading goalscorer, Sergio Aguero, who retired from professional football in 2022. Aguero was a talismanic figure for the club, and his absence will be felt by the team and the fans. However, with Haaland in the team, Manchester City have a ready-made replacement who is more than capable of filling the void left by Aguero's departure.
Bayern Munich: The Absence of Lewandowski and the Rise of Sadio Mane and Jamal Musiala
Bayern Munich have been a dominant force in European football in recent years, winning the Champions League in 2020 and reaching the quarterfinals last season. However, they will be without their star striker, Robert Lewandowski, who transferred to Barcelona in the summer of 2022. Lewandowski was the top scorer in the Champions League last season, and his absence will be a huge blow to the Bayern Munich team.
However, Bayern Munich have two players who have stepped up in Lewandowski's absence and become vital cogs in the team. Sadio Mane, who joined the club from Liverpool in 2022, has been a revelation, scoring 15 goals in his first 20 games for the club. Mane's pace and skill have made him a nightmare for defenders, and he will be a key player for Bayern Munich in this game.
Jamal Musiala is another player who has emerged as a vital player for Bayern Munich this season. The 20-year-old midfielder has been in excellent form, scoring 10 goals in his first 20 games for the club. Musiala's energy, vision, and technical ability make him a crucial player for Bayern Munich in midfield, and he will be tasked with providing the ammunition for Mane and the other attacking players.
Match Prediction: Manchester City to Win 2-1.
Despite all of these factors, Manchester City has proved to be a formidable opponent, with a strong squad and a manager who knows how to get the best out of his players. One of the key players to watch for City in this match will undoubtedly be Erling Haaland, who has made a massive impact since joining the club in January. Haaland has been in sensational form, scoring goals for fun in both the Premier League and Champions League. His presence alone will strike fear into the hearts of the Bayern Munich defense, and it will be interesting to see how they try to contain him.
On the other hand, Bayern Munich will be looking to their own star players to make a difference in this match. One player to watch out for is Sadio Mane, who has been in excellent form this season, scoring goals and providing assists for his team. Mane has a knack for scoring important goals in big matches, and he will be looking to add to his tally against Manchester City. Another player to watch out for is Jamal Musiala, a young attacking midfielder who has been making waves in Germany this season. Musiala is quick, agile, and has excellent technical ability, and he could cause problems for the City defense if he is given space to operate.
In terms of tactics, both teams will likely look to dominate possession and play an attacking brand of football. Manchester City will rely on their talented midfielders to control the tempo of the game and create chances for their attackers. Bayern Munich, on the other hand, will likely look to get the ball to their dangerous wingers and attacking midfielders as quickly as possible, hoping to catch the City defense off-guard.
Ultimately, this promises to be a closely-fought match between two of the best teams in Europe. Manchester City will be looking to use their home advantage and their attacking firepower to gain an advantage in the first leg, while Bayern Munich will be looking to exploit any weaknesses in the City defense and come away with a vital away goal. It's difficult to predict the outcome of this match, but one thing is for sure - football fans around the world will be eagerly anticipating this clash of titans in the Champions League quarterfinals.
About the Creator
I'm Hamza, Passionate writer on personal growth, wellness, and technology. Providing compelling insights and thought-provoking content for an exciting journey of discovery.Join me on this exciting journey of exploration and discovery.
Reader insights
Be the first to share your insights about this piece.
Add your insights