Man Utd Managerial Debate
Poch One to Watch?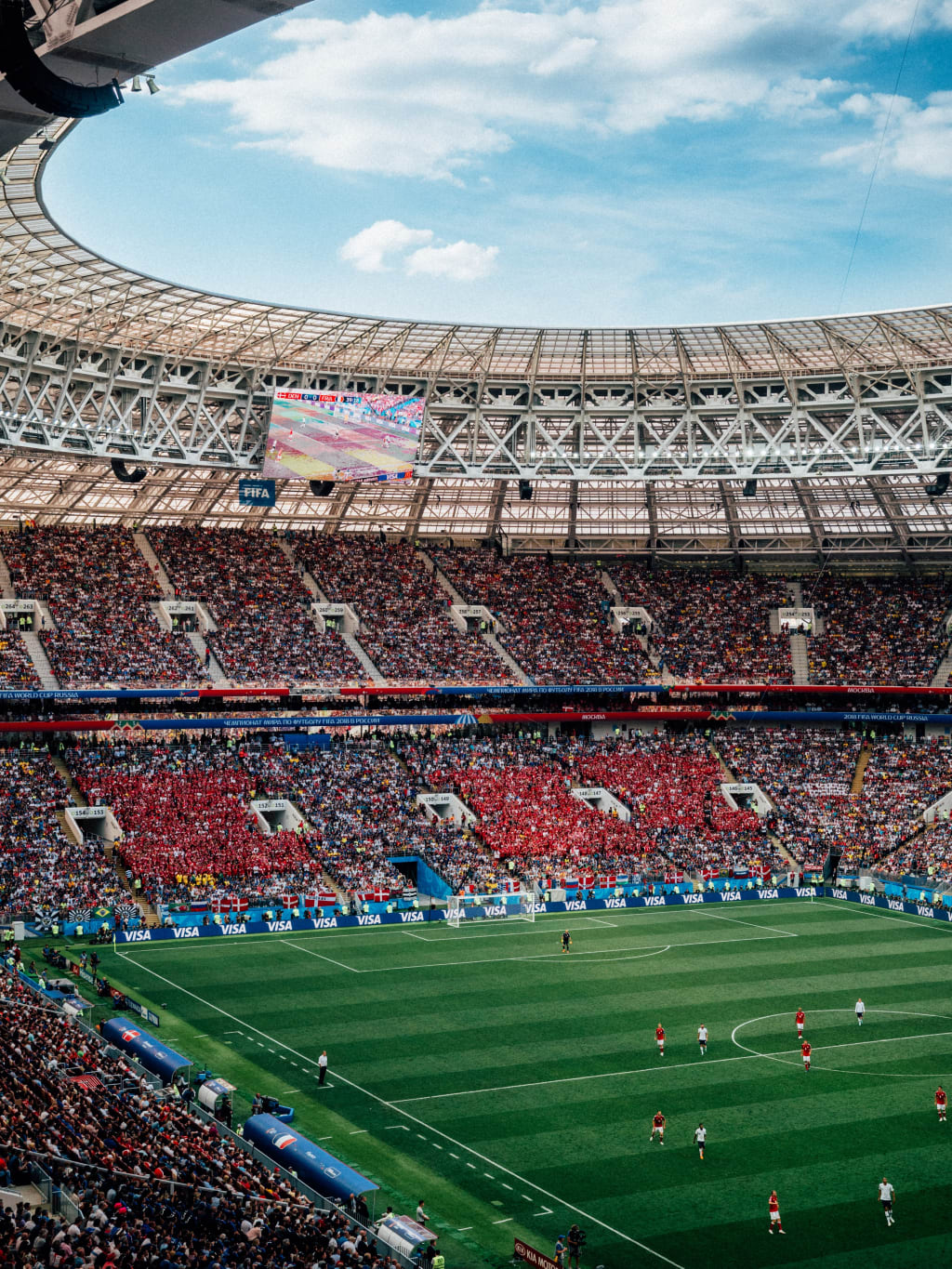 Tom Grimbert on Unspalsh
Despite a fantastic second-half comeback in a recent game against Newcastle (at home on October 6) there still remains speculation as to how long Jose Mourinho will remain the manager at Man Utd. This speculation also means various managers are being linked with the job of Man United manager. One recurring name is Mauricio Pochettino, and as it stands, he is the third favourite on oddschecker to receive the manager's job.
Pochettino has been in management since 2009, where he took over at Espanyol. He managed Espanyol for 160 games winning 53 of them and taking a point in a further 38. His Espanyol side scored an average of 1.14 goals a game and conceded an average of 1.34. His highest finish with Espanyol, when managing for a full season, was eighth place in 2010/11. This was followed by a 14th place finish in the 11/12 season before ultimately parting ways with the club in November of 2012 after just two wins from his first 13 games. In January of 2013 "Poch" became the Southampton manager. As Southampton manager, he vastly improved his managerial statistics despite only being at the club for one full season. In 60 games, he achieved victories in 38% and drew a further 30%. His Southampton side both scored more and conceded less than his Espanyol side with an average of 1.45 goals per game scored and only 1.22 goals per game conceded. This earned yet another 8th place finish for Pochettino.
However, he could not go on to improve on this with Southampton as after just a season and a half he was snapped up by Tottenham Hotspurs. So far, Pochettino has spent almost 1600 days as the "Spurs" manager, managing them for 229 games. Of these 229 games, Poch has lead Spurs to a victory in 56%, winning them on average 1.9 points per game. This has been achieved by score an average of 1.92 goals per game and only conceding on average 1.04.
Over his years as Spurs manager, they have made steady progress into the top four and have consolidated their position as a Champions League side. Since finishing 6th in the league the season before Pochettino arrived and fifth in his first season, Pochettino has successfully lead Spurs to three consecutive Champions league spot finishes, third place on two occasions and a second place finish (the highest of Pochettino's career). Despite the clearly high quality of his Spurs side Pochettino is still yet to win a trophy as a manager. This is due to their so-called "Spursy" nature and their consistent "bottling" of their opportunities to get silverware. It could be argued that this is in fact down to the lack of winners in the squad. Tottenham Hotspurs lack experienced winners who can pull them over that final hurdle. This is yet to be corrected despite Pochettino having several transfer windows to bring in an experienced winner.
Pochettino has signed a total of 21 players (along with one loanee goalkeeper) for Tottenham Hotspurs with an average expenditure of €15.4 million per player. This is impressively low in the current market especially considering the high finishes being achieved by the club. Of the 21 signings made by Pochettino, a third were for less than €10 million. This includes several current first team starters such as Dier, Trippier and most notably Dele Alli. Among Pochettino's most expensive signings are Sanchez (€40 mil), Son (€30 mil), and Lucas Moura (€28.4 mil). Despite many of Pochettino's signings being very successful and/or considered bargains he has still had several poor signings. Moussa Sissoko and Vincent Jansen are others among Poch's most expensive signings (second and sixth most expensive respectively), both of which are considered to be among the worst Spurs players in recent years. This is along with several signings that just never quite worked out such as Fazio, N'jie and Stambouli. However, due to his astute signing of young players (such as Alli and Dier) and impressive development of youth prospects (such as Kane and Winks) along with the successful implication of tactics any poor signings haven't seemed to matter.
Pochettino has most often used a 4-2-3-1 formation throughout his career. He often favours one of the two defensive midfielders dropping deep and sitting between the two centre backs allowing for the full backs to play more advanced roles. This 4-2-3-1 isn't set in stone as Pochettino is very tactically flexible and has also used a five man defensive line which allows for a similar system using high full backs and plenty of attacking players without concern about defensive fragility. In his time at Spurs, he has had no issue with scoring goals due to having several fantastic attacking players. World class goalscorer along with one of the best playmakers in the world, an excellent young raumdeuter (space interpreter similar to Thomas Muller) and one of the hardest working wingers in world football. This quality, youth and work rate made implementing a pressing style similar to many other major clubs in the modern game. The tactical knowledge of the players cannot be underestimated also as they must recognise the passing lanes during the game in order for Poch's style to function.
Stats and figures are taken from transfermarkt.com and the official premier league website.