Liverpool FC Top List For Amount Football Clubs Receive From Broadcasting Rights
The Reds Top The Table When It Comes To The Amount Earnt From Showing Their Matches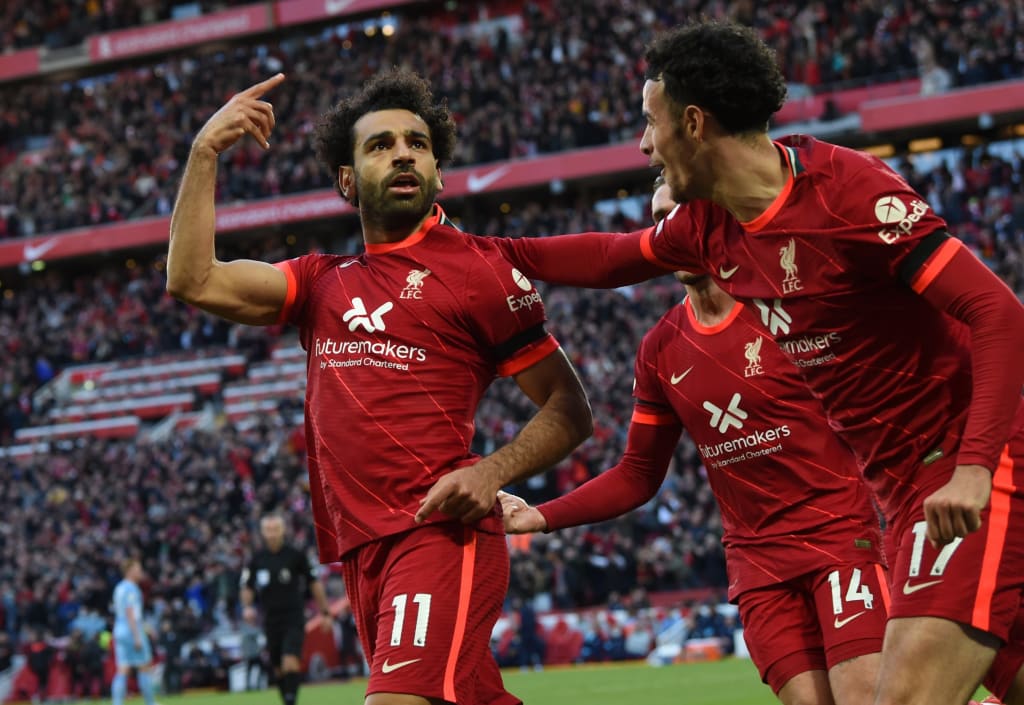 Image: Bleacher Report
Liverpool Football Club has received the largest amount of revenue from the sales of broadcasting rights to their matches.
That's according to a study conducted by CasinosEnLigne.com which looked at the amount of money different clubs earn from the sales of the broadcasting rights to their matches last year. The data also revealed that Paris Saint Germain topped the table when it came to the amount of money that came through the club on match days when supporters poured through the turnstiles. It also took in to account commercial revenue from the sales of different sponsorship packages.
Liverpool FC Grossed €314M from Broadcasting Payments, €20M more than Manchester City
According to Deloitte Football Money League 2023 survey, Manchester City was the biggest revenue-generating machine in the football industry last year. Overall, the club grossed €731 million in the 2021/2022 season, €18 million more than the second-ranked Real Madrid and €30 million more than Liverpool FC.
Man City were still a long way back from their biggest rivals Liverpool when it came to the sales of broadcasting rights with Liverpool receiving three hundred and fourteen million Euros which is twenty million more than City. The Citizens were also a long way behind Real Madrid who are one of the biggest teams in Europe and so would have the largest appeal for people wanting to watch their matches in different countries around the world. Real received three hundred and eight million Euros from the sales of their broadcasting rights and this helps to make them one of the biggest and richest clubs in Europe so that they can afford the biggest and best names to compete in different competitions.
Chelsea and Manchester United followed, with €277 million and €254 million in broadcasting revenues, respectively.
PSG still topped the table when it came to match day revenue with an estimated three hundred and eighty three million Euros worth of their commercial income. This is over a hundred million Euros more than Man City who are classed as the world's top grossing football club. Bayern Munich came second when it came to commercial revenue with an estimated three hundred and seventy eight million dollars coming through the tills.
Despite considerable differences in their broadcasting, match day, and commercial revenues, the Premier League clubs still have the highest overall revenues in the football industry. In fact, the Delloite survey showed three six of the ten top-grossing clubs play in Premier League.
Following Manchester City, Real Madrid, and Liverpool, Manchester United ranked as the fourth highest-grossing football club, with €688.6 million in total revenue last season.
With €568.3 in 2021/2022 revenue, Chelsea ranked eighth on this list behind Paris-Saint Germain, Bayern Munich, and Barcelona. Tottenham Hotspur and Arsenal followed, with €523 million and €433.5 million, respectively. Together, the six Premier League clubs grossed over €3.6bn last year.
Football is ranked as one of the most popular sports in the world so it's no wonder that the big broadcasting companies are paying large amounts of money so that they can show their matches live on TV or radio. This will no doubt attract a large audience share which will in turn bring in more money from advertisers and sponsors who want people to see and buy their products. If they decide to place an advert for their product during the match, they will be guaranteed that a large number of viewers will see it and potentially increase the amount of revenue they earn. This just makes good business sense as they will be attracting more customers who will buy the merchandise of the different sports teams as well as bring in more revenue through broadcasting.
Reader insights
Be the first to share your insights about this piece.
Add your insights