Liverpool 1-0 Wolves: Why 42 is the answer for the Reds
Liverpool were not at the best against Wolves, but still deserved to win as Andrew Beasley explains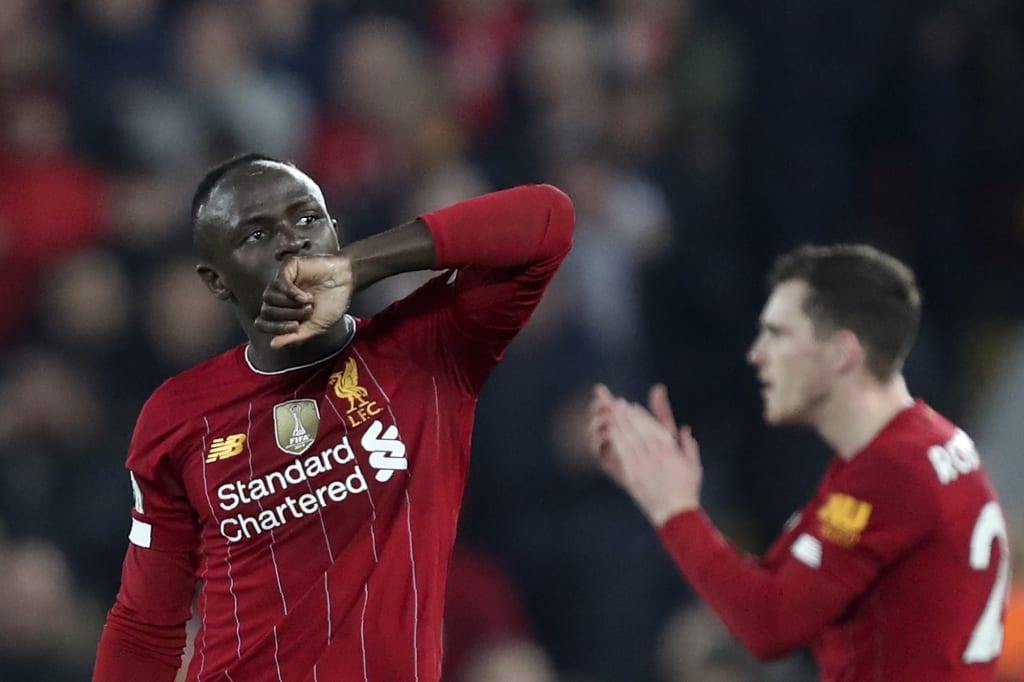 Liverpool are now unbeaten in their last 50 league matches at Anfield
Douglas Adams famously wrote in The Hitchhikers Guide to the Galaxy that "The answer to the ultimate question of life, the universe and everything is 42." For Liverpool, after their 1-0 win over Wolves at Anfield on Sunday, that's exactly right.
For 42 is now their magic number. If Jürgen Klopp's side can amass 42 points from their remaining 19 fixtures, they will be champions of England for the first time in 30 years. Chances are they'll need fewer points than that, but no more too. Even if they fail to beat Sheffield United on Thursday, which based on their performance at the Etihad is a distinct possibility, 42 more points will see the Reds home.
As Liverpool have taken a quite ridiculous 55 points from their last 19 league matches, and haven't taken fewer than 42 from a 19 game run since one which ended in October 2018, it would seem the title is all but in the bag.
Not that Klopp or his players will be thinking that is the case, of course, but performances like this one do seem to cast an air of inevitability to proceedings. The Reds were not at their best but still got the job done. And not for the first time this season, they deserved to win, even without playing that well.
Most match reports will no doubt focus upon the two key VAR decisions which influenced the result. Whatever your opinion on video assistant referees or the laws of the game, ultimately both decisions were correct. As the football writer Grace Robertson noted on Twitter, "the idea that it's some great crime that Liverpool have been lucky with it (VAR) is premised on the idea that luck isn't already a large factor in football."

Wolves deserve a lot of credit for their performance, not least as the match kicked off less than 48 hours after their 3-2 win over Manchester City concluded. They've been strong all season though; prior to this match week, Nuno Espirito Santo's team had the third best expected goal difference for away games in the league, and a good record for outdoing their opponents on shots on target.
They matched Liverpool for total shots here too, with the tallies coming in at 10 apiece at full time. That's no small feat either, as the Reds have only failed to outshoot their visitors four times in their now 50 league game unbeaten run at Anfield. When is an even game uneven though? Scratch below the surface of this one to find out.
Liverpool had the games only two clear-cut chances – one which Salah sent over the bar in the fourth minute, and then Sadio Mané's goal – as well as leading the shots in the box count 7-4 and the shots on target by 3 to 2.
And these figures go on too; 96-43 for completed final third passes, 29-10 for touches in the opposition penalty box, and perhaps, most tellingly, 19-1 for passes completed in each other's penalty area. The home side probably didn't create enough for the domination of the ball they displayed in the important parts of the pitch, but the expected goal figures of 1.49 versus 0.36 (on Understat's model) suggest their win was merited.
In many ways, it was an ideal result from a perfectly average performance. The previous six 1-0 home wins Klopp had accrued in the Premier League saw his side lead the expected goal difference by an average of 1.14, where here it was 1.13. You can't get much more average than that.
When the tale of this remarkable season is told in May, this match is unlikely to feature highly at the forefront of Kopites' recollections, or be given much deep thought. If the ultimate question is 'will Liverpool win the league?', this match moved that enormous reality one very important step closer.