Is the European dream over?
Could a new European Super League spell the end of football as we know it?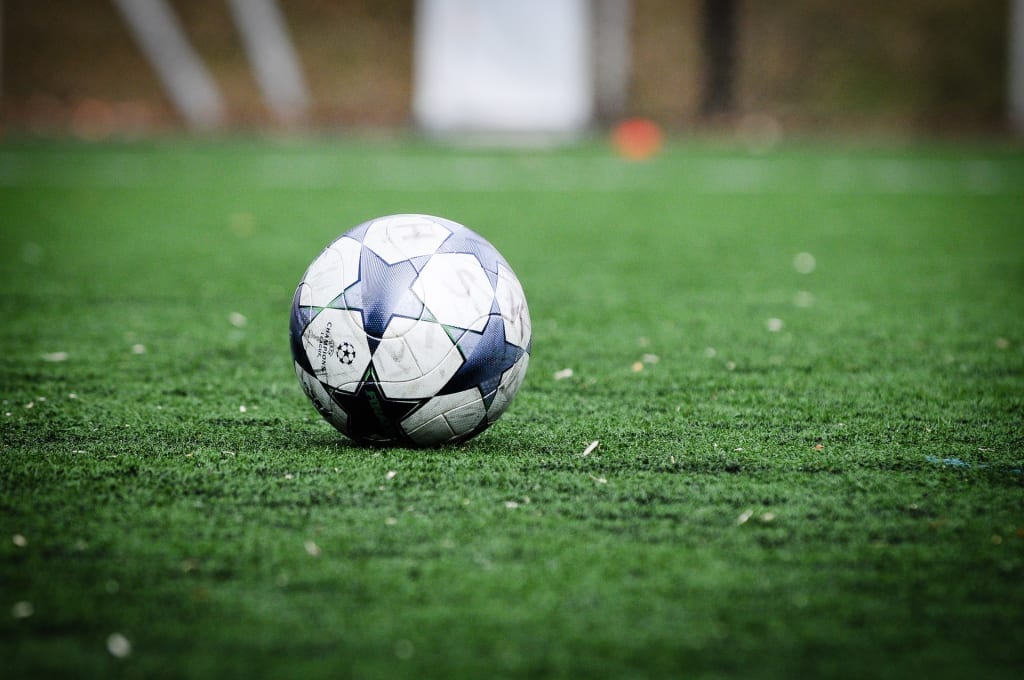 ***This article was orginally written in November 2020***
Football has a huge following in Europe and around the world. Most of the world's oldest (and largest) football clubs come from across Europe's top 5 domestic leagues. Teams from England, Spain, Germany, France and Italy's domestic leagues compete every year for millions of pounds in competition money in the UEFA (Union of European Football Associations) Champions League. Lower leagues from Europe also enter the competition however never really have much chance against these elite teams, nor do they attract as much in the way of revenue or viewing figures. So, it comes as no surprise that once or twice every decade we start to hear the mutterings of a new European competition coming to replace the Champions League. A huge super competition that will see only Europe's top football teams from across its leagues playing week in, week out. But is that really what we want to see from the future of football??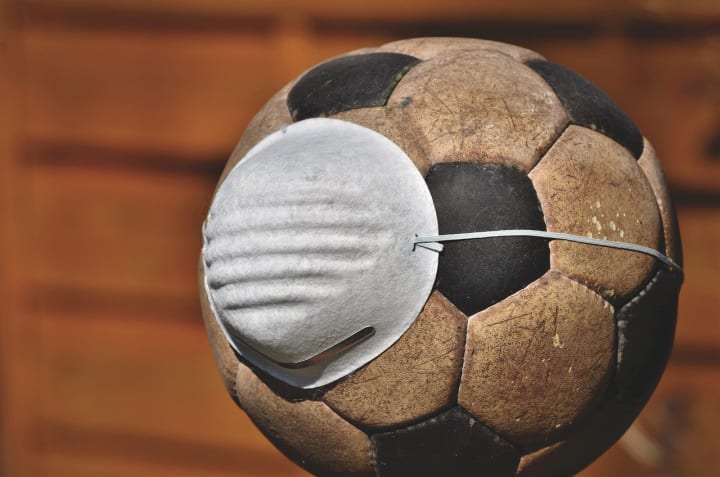 This comes after last month a leaked document stated FIFA (Federation Internationale de Football Association) officials had been in contact with clubs across the top 5 European leagues about forming a break away league for these 'super-teams', replacing the UEFA Champions League. This European or Super Premier League as it's been called, even apparently has the backing of JP Morgan (the huge American bank) to the tune of £4.6bn. So serious cash incentives on the table for these elite clubs at a time when the game (at least financially) has been decimated by the global COVID-19 pandemic. Since the announcement there has been vocal opposition from across the footballing world. Arsene Wenger, former Arsenal manager saying it will destroy the Premier League superiority as the richest league in the world. Jurgen Klopp, current Liverpool manager also stated his criticism of the idea "I hope this Super League will never happen…why should we create a system where Liverpool faces Real Madrid for 10 straight years?" 1. Even current UEFA president Aleksander Ceferin has said it would be "one of the most boring projects in the world". So, from some of the insiders in the football world it seems like a no go. However, it's also worth pointing out that most of these clubs are also run by majority shareholders, who aren't always from a sports background. They run them as businesses and will explore any avenue which increases revenue and share price.
That famous music…
Currently as it stands there is a 'super-league' of sorts, called the UEFA Champions League. Originally founded in 1955 as the European Champions Clubs' Cup, the competition format has changed and evolved a lot since the early days and even again in 1992, with it being rebranded the UEFA Champions League. With the introductions of seeding for teams, along with domestic league coefficient's, as well as extensive qualifying rounds for smaller teams and lower domestic leagues finishes, has in short created a league that does more often than not cater to the big clubs and gives them an advantage.
79 clubs enter before leaving 32 which are drawn into 8 groups of 4, domestic league coefficients affect how many teams from each league enter the competition and at which stage, based on how successful and far that countries representative teams go in the competition over a 5 year period. For example, the most successful teams for the past years have come from England, Spain and Germany's leagues, so each of these domestic leagues have 4 automatic champions league qualifying places for those finishing from 1st to 4th. Seeding also ensure that across the 8 groups, that teams who finish 1st in their domestic league cannot meet each other in the group stage, this ensures an even distribution across groups of the 'big' teams. Similarly teams from the same domestic league can't be drawn against each other in the group stage nor in the first knockout round. This seeding is meant to ensure fairness and equality, but many have argued over the years all it does is guarantee that big clubs progress more easily and win their groups as all group opposition will have finished lower in their own respective leagues, and avoids the chance of 4 'elite' teams being drawn against one another in the group stage.
The group stage then requires each team to play each other over 2 legs, home and away, with a win granting 3 points and a draw 1 point. The winners along with the runners up from each group then progress to the knockout out round of 16, while 3rd place drops into UEFA's 2nd string competition the Europa League, while 4th are eliminated. The winner's are then drawn against a runner up from another group (however still seeded so not to be drawn against a team from the same domestic league) and play each other over 2 legs, home and away, with the team with the biggest aggregate (and/or most away goals) score progressing. Afterwards the remaining 8 teams are randomly drawn against each other, repeating the 2-leg home and away aggregate score format until a final is reached between 2 teams who compete for the cup and the cash prize. Cash prizes are granted through-out the whole competition for number of goals, group finishing position and various other factors. However safely navigation from start to winning the cup can grant a team roughly €82m in cash, so the incentive to progressing as far as possible and potentially winning the competition is obvious.
This new proposed FIFA European Super or Premier league would be looking to replace the current UEFA Champions league. It's worth noting here as well FIFA is UEFA's parent organizations, and UEFA is the main contributor to FIFA's finances every year, with this new super league backed by FIFA its seen as move by them to wrestle complete financial control over the most profitable confederation. In recent years, the scandal of the corruption involving recent UEFA president Michel Platini and FIFA president Sepp Blatter has left many wanting a shakeup of the world football governing body and its confederations.
Sepp Blatter being pranked over his corruption scandal
The proposal in the leaked document is for the formation of a league consisting of 16 teams, 11 founding members, with 5 guest teams. The 11 founding or core teams would consist of Arsenal, Chelsea, Liverpool, Manchester City, Manchester United, Real Madrid, Barcelona, Bayern Munich, Paris Saint-Germain, Juventus and AC Milan. All have strong historical European pedigree and are some of the richest clubs in the world financially. They would also be immune from being relegated for the first 20 years of the competition. The first 5 guest teams proposed in the document are Atheltico Madrid, Borussia Dortmund, Roma, Inter Milan and Marseille. The 5 guest teams would then change every year, with new teams qualifying via a secondary competition, or mechanism yet to be determined.
Although not explicitly stated, its not hard to imagine the cash prize for winning a competition of this magnitude would far eclipse anything else before now and would be the biggest incentive to joining. The auction of the broadcasting rights alone would bring a huge windfall to any new league. For comparison BT Sports just recently acquired exclusive rights to show all Champions and Europa League games until 2024, paying UEFA £400m a year for the deal 2. The Premier league also sold its tv broadcasting rights recently to various companies until 2022 for a combined £9.2bn 3. So, you can imagine the astronomical numbers FIFA would be looking to generate from sales of broadcasting rights for their new league, and this before touching on the subject of marketing revenue that could be generated from pitch side advertisement, half-time adverts etc. Finally, there's also the sponsorship deals that would be involved with the competition itself, the Champions League's sponsorship, licensing and merchandising rights on average generate them €458m per season. Therefore the cash prizes offered by the league could easily be the biggest in world football.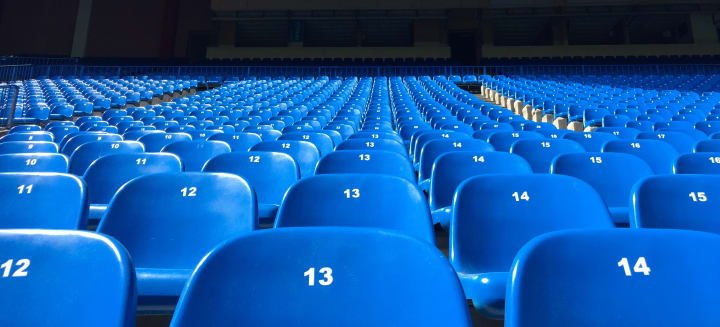 Therefore the money on offer could cause an exodus of teams to the new league. Which is partly why this new announcement has football insiders concerned. The fact that most large clubs have associated debts which run into the hundreds of millions of pounds, the continued loss of match day revenue to COVID-19 related closures and fan-less stadiums cause many to feel club owners may take their teams into this new super league as a means of financial survival. Of course, every fan to a man loves when they hear some large Saudi Royal family member or American consortium is linked with buying a majority stake, or their club entirely. The get dreamy with the notion of a huge cash injection and the chance to maybe have a chance of taking the big boys on, or the ability to challenge on a bigger platform or cup competition for titles. However on the flipside this seems to be the point if you support a smaller club, as unfortunately in all of Europe's top leagues to still compete in your respective league you need the investment to keep pace with those around you. If the big competition's or the creation of closed competitions is the way it goes, then it makes it almost impossible for smaller teams to realistically compete. Instead they'd be feeder teams to a handful of larger teams at the top, with huge financial revenue streams that would secure them indefinitely. In short, the gap between the rich clubs and the rest would increase dramatically, which in some sad way would reflect what we already see in other sections of society already.

It's suggested this league would only replace the Champions League, with the games still being played on the usual mid -week slots on Tuesday and Wednesday currently occupied by the existing Champions League. However there has also been indications that the move could potentially see the teams mentioned leave their domestic leagues completely.
These teams leaving their respective leagues would obviously have impacts on those domestic leagues. Largely on a monetary scale as without these large teams broadcasting and advertisement revenues would fall rapidly. There would be a lack of anticipation for matches within these leagues as most away day fans thrive on going away to these big grounds with the fairy tale idea that they will beat them and claim a big scalp. The reverse is also true smaller teams love to host the bigger teams for the hope of claiming a historic memorable victory at their home ground, with their fans giving them the advantage with an intimidating and atmosphere. There would be no more famous derbies to look forward to, between teams from the same city such as London's famous north London derby Arsenal v Tottenham Hotspurs or different cities like Liverpool v Man United famous northern rivalry.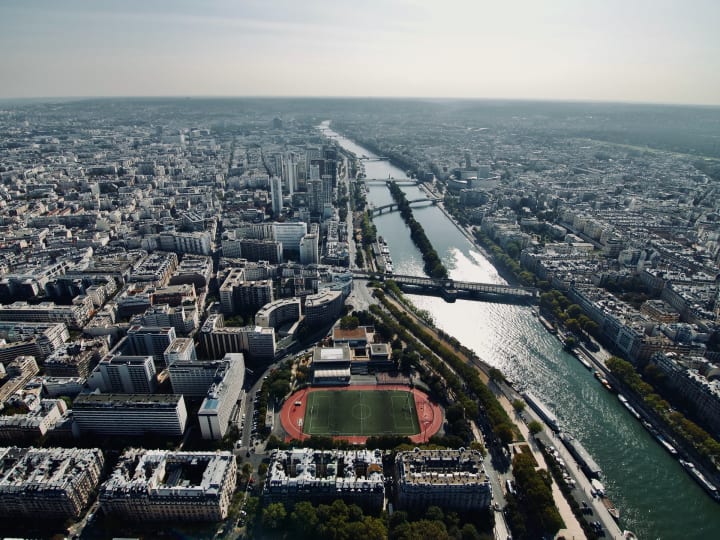 Another factor that would have wider social-economical impacts is that in general there would be less money moving across these regions. For example if Chelsea was playing away to Liverpool, their fans would travel up to Liverpool via train possibly, drink in bars before and after the game, eat out in restaurants and possibly stay overnight in a hotel in the city, as well as buying their ticket for the game and any purchases of match programmes, food etc. Now if you consider Liverpool's Anfield stadium away section can hold 2-3,000 fans its easy to see how this game alone could bring in millions of pounds over a weekend for a city like Liverpool. This picture is also true for every major city and small town across England. Every club in the English Premier League plays 19 away and 19 home fixtures and there are 20 teams, that's 760 games re-distributing revenues of money by fans and clubs traveling across the country. This is also without considering the cup games held within the domestic leagues as well. The English FA cup draws clubs from across its 4 divisions, with random cup draws pitting clubs the likes of Manchester City against Scunthorpe United where the money the club would receive in gate money, stadium hospitality for away fans, advertisement and tv rights could see them fatten their coffers quite healthily for the remainder of the season. Allowing reinvestments back into the club itself for facilities, player purchases, wages etc, not to mention the cash flow into the city. The story is the same across every league in Europe. So, it's quite easy to imagine the impacts on leagues if the big teams left, a lack of money movement, atmosphere and enjoyment for fans, and in the long-term clubs going bust.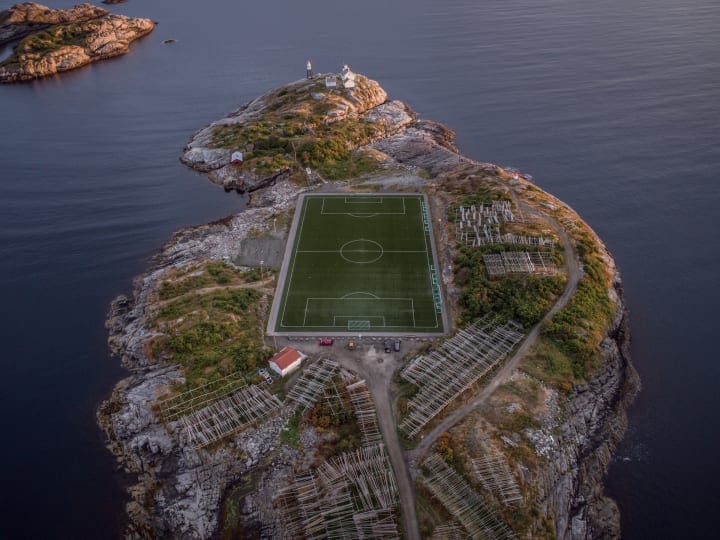 The likelihood is that this new competition would function the way the champions league currently does, teams would remain in their domestic leagues, and play one extra mid-week game. But if the competition monies are even more lucrative, with founding teams never being relegated, then there are serious also implications for this as well. If the money teams earned just for being in this new super league where bigger than they could receive for winning their domestic league, then its easy to see there would be no incentive in attempting to win it. Similarly, if inclusion was guaranteed then it wouldn't matter where in the league you finished, as previously mentioned to qualify for the Champions League currently you must finish in the top positions your league is allocated. For example, the English Premier Leagues top 4 gain automatic entry, so as well as potentially pushing to win the league, there is the incentive to finish in the top 4 and qualify for Europe to bring more money and prestige to club's. An example of club finances not being affected by what happens on the pitch can be highlighted by the Man United's executive vice-president Ed Woodward. Woodward when asked about how a potential lack of Champions League qualification would affect the club financially, "Playing performance doesn't really have a meaningful impact on what we can do on the commercial side of the business" 4. In laymen's terms, doesn't matter where they finish in the table or qualify for Champions League or not, the money coming into the club, and what is available to spend will be the same. So, it's easy to see how these other founding teams would have a similar stance towards domestic football. This would be damaging for the game, as possibly teams wouldn't care or respect the opposition enough, or indirectly the league. Also if teams prioritised winning the super league then they might field a weakened or 2nd string team for domestic matches. Some larger clubs do currently do this if playing in Europe mid-week, although not to a drastic degree as the money on offer for league finishing positions is still lucrative, and in most of the top leagues across Europe it's too competitive to do this constantly in their respective leagues for any more than the odd match here and there.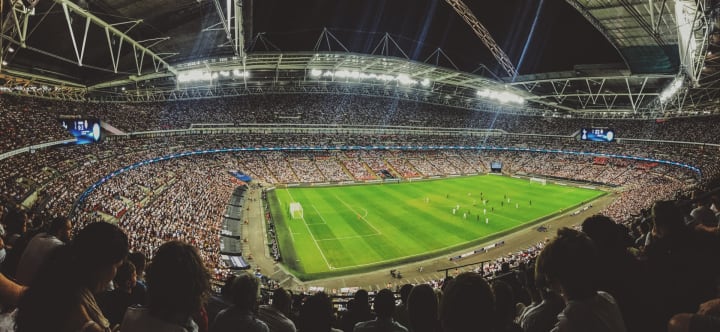 Ultimately no one knows for sure if such a league will come into existence, or if it will fade into the rumour mill again only to resurface in a few years. What was interesting however was departing Barcelona president Joesp Bartomeu last week stating that the club had begun negotiations to join the proposed European Super League in order to secure its financial future 5. No doubt fans would watch such a league, it would be all the biggest teams competing constantly and bringing financial success for everyone involved, in the short term. Long term, personally, I'm not convinced. The ability to watch these matches would be great, but eventually the novelty would fade, as most games would hold little significance, and even less if the teams don't run the risk of being relegated. Also hoping your team could qualify as one of the guest teams every few years doesn't seem as appealing or something teams could rely or build on. Gone also would be the days of waiting on the Champions League draw to see who your team is drawn against and the bantering of walking past someone you know in the workplace and saying did you see who such and such got. The relief of your team being given an easy draw increasing the chance of making the knockout round and more money for your team. The surprise dark horse teams who come along and upset the odds, knocking out the big guns. All of this would be gone.
Real Madrid lifting the famous trophy of the UEFA Champions League
In short, the European Super League sounds on paper like a tantalising prospect, especially if you are a fan of any of the teams attached with it, and to some degree if you're a neutral. But on balance it would be something that would stagnate quickly and become quite jaded. The whole point in competing from your respective domestic league to finish in a qualifying position gives you prestige. To then have that giddy excitement and fear of the lottery of the draw, and the prospect of the planets perfectly aligning to give a favourable gauntlet to run culminating in a final and potential glory. Your teams name etched into the history books, and onto the cup for eternity, all of it earned through hard work, to be counted amongst the elite's, not because of how much money you're club has, but how its gotten to that place to win the trophy: hard work and playing football. This would all be gone. It is ultimately why we watch the game, for the high's and the low's, as Tom Cruise says in Vanilla Sky "The sweet isn't as sweet without the sour"