Is Romelu Lukaku as Good as Didier Drogba?
Is the Belgian striker anywhere near the ability of Chelsea's heroic Ivorian?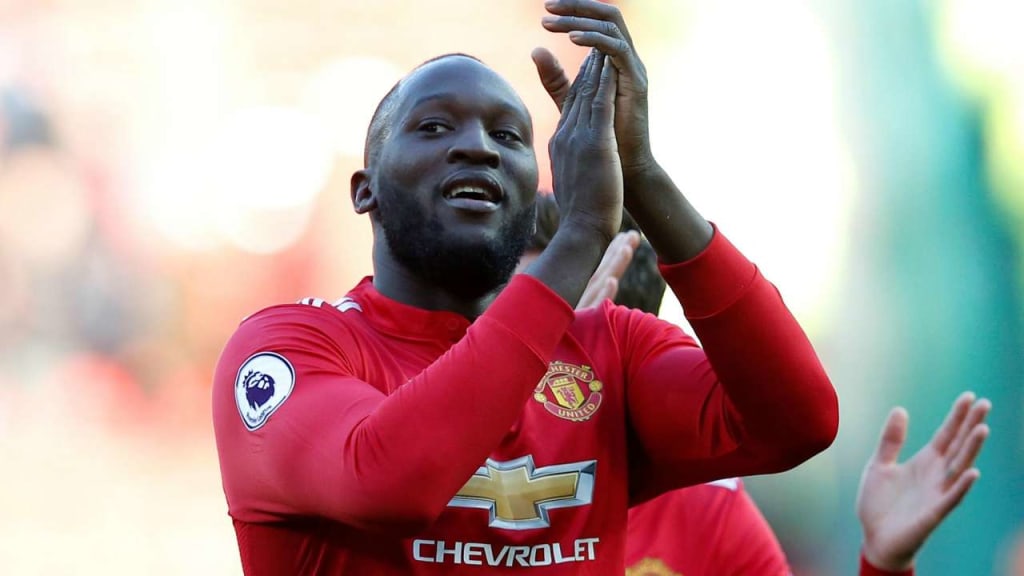 After 104 Premier League goals in 224 games, Romelu Lukaku equalled Didier Drogba's league goal haul. However, it took the Ivorian 30 games more, leaving them both with just less than 0.5 goals a game. The Ivorian has 54 league assists, whilst Lukaku has 35. These stats show that Drogba was a slightly better creator than Lukaku, but Lukaku's finishing is his slightly superior talent.
Shockingly enough, Drogba only scored equal to or more than 20 league goals on two occasions, the 2006/2007 season and the 2009/2010 season. Romelu Lukaku has only scored more than 20 league goals once, in the 2016/2017 season. However, Didier Drogba has scored less than ten league goals on four different occasions, whilst Romelu Lukaku has never failed to score less than 10 league goals in any Premier League season he has played more than 10 games in.
There is no denying the talent of either striker. Both are top class and have scored over 100 league goals in the Premier League, a feat not many players can claim to have achieved. However, Romelu Lukaku has been, perhaps unfairly, perceived as a 'bottler' in big games, sometimes disappearing in larger fixtures, whilst Didier Drogba is renown for scoring in Chelsea's 2012 Champions League Final victory over Bayern Munich, in which he scored in the 88th minute to send the fixture to extra-time and ultimately, penalties. He subsequently scored his penalty and won, arguably, the game for Chelsea. He also scored in the FA Cup Final against Liverpool in the same season, making the first and only player to score in four separate FA Cup Finals, therefore cementing his place in not only Chelsea's history books, but as an all-time great in the Premier League.
Quite the opposite for Romelu Lukaku I'm sure you'd agree, whose Champions League performance against Sevilla in the 2017/2018 season sent Manchester United crashing out at the round-of-16. However, nearly a goal every other game is not a stat to have your nose turned up at, this doesn't make Romelu Lukaku a 'terrible' striker, he just needs to find his feet in larger fixtures. In all fairness, he is currently playing under one of the most defensive managers around the globe in Jose Mourinho, therefore being asked to do more defensive duties and so we're seeing his attacking numbers drop as a consequence.
What cannot be avoided is the price tag of either striker. Romelu Lukaku's £75 million transfer from Everton to Manchester United in the 2017 summer transfer window completely shadows that of Didier Drogba's £24 million transfer. Arguably, Chelsea will always have received the better end of the deal, seemingly a bargain in today's crazy market.
Having been mostly linked with a return to Chelsea in the summer, with then Real Madrid's Alvaro Morata being predominantly linked with the move to Manchester United, the tables turned and each striker ended up going to the other club. Many pundits labelled Morata as having a 'poor' season, but he only scored two league goals less than the Lukaku, even after having been injured for a section of the season. So you can imagine that were Morata to be fit, he'd be around the same level as Romelu Lukaku so we could see a more competitive 2018/2019 season in the Premier League, although I wouldn't stray from Manchester City winning the league.
While he is young, I can't really see Romelu reaching the heights of some of the Premier League greats like Alan Shearer and Sergio Aguero. But he could go on to be a Manchester United great. He is a guaranteed starter when fit and also is nearly guaranteed to score 20+ goals a season, again when fit. Only the future will tell though.