IPHONE 14 PRO
Apple has had quite the year... again. Let us be your guide to all the unmissable tech behemoth launched in 2022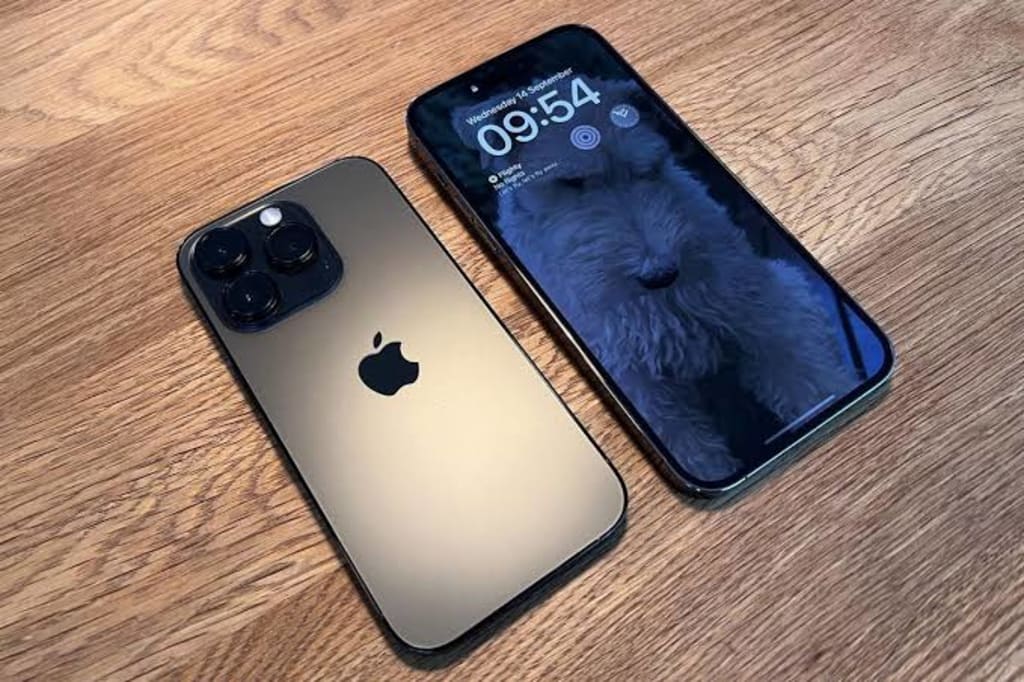 iPhone 14
There's no doubt that the iPhone 14 Pro is where the serious upgrades are for Apple's smartphone series in 2022. It has an upgraded A16 Bionic processor, an improved camera system, the first always-on display on an iPhone, emergency crash detection, and even satellite connectivity in emergencies - though that last feature will only be available in the US and Canada initially.
The idea is that the iPhone 14 Pro will be able to hook up to a satellite so you can report an emergency situation, even if you're beyond the reach of Wi-Fi and cell towers, and all without the chunky antennas of current satellite phones. The catch is that the data transfer speed will be relatively slow, but it'll be enough to report an emergency.
As for the other upgrades, Apple is promising that the triple-lens rear camera setup - led by a new 48 megapixel sensor - will give you up to three times better quality in low-light situations than the camera on this phone's iPhone 13 Pro predecessor, through a combination of hardware and software improvements.
It's all very impressive, topped off by the claim that this phone is up to 40% faster in terms of raw power than any Android handset (though unfortunately Apple hasn't gone into any more specifics here, so we can't test this out for ourselves). The power efficiency has been improved again, while the chipset has been optimised to boost graphics performance and AI processing too.
Finally, the notch has gone on the iPhone 14 Pro. It's been replaced by a pill-shaped cut-out that Apple is calling the Dynamic Island: not only does this take up less screen space than the notch (which remains on the standard iPhone 14), it can be extended to show extra, context-sensitive information on screen.
When you're playing music, for example, the pill expands to show album art and a sound wave illustration of what's playing.
When you're on a call, it expands to show the length of the call and another sound wave illustration, and when vou're navigating in Apple Maps you'll be able to see distances and turning indicators next to the pill.
Apple's thinking is that you can get on using other apps while still staying informed about what's going on in the background - another option shown in demo form was a timer countdown to a taxi arriving. From what we've seen so far, it looks as though it's going to be a genuinely useful innovation, and you can expect more and more app developers to make use of it as time goes on.
The always-on display that's exclusive to the Pro model looks really impressive too, and works in partnership with iOS 16. It's essentially a dimmed version of whatever is on the lock screen, so the time and various widgets (for steps or calendar events for example) can be visible all the time, without needing to tap the screen.
There are even more improvements to talk about: Apple says the borders on the iPhone 14 Pro are thinner than ever, while the 6.1-inch display is the brightest yet (it's actually comparable to the brightness on Apple's Pro Display XDR monitor). Even the selfie camera has been upgraded with a better autofocus system to make sure your snaps are always crisp and clear.
It's not quite a complete revolution in terms of what the iPhone offers - we might have to wait for the iPhone 15 Pro for that
- but the iPhone 14 Pro is clearly packed with clever, useful upgrades that are going to make a real difference to users. It's undoubtedly the best smartphone Apple has put out yet.
Reader insights
Be the first to share your insights about this piece.
Add your insights