If It Ain't Broke, Don't Fix It
How a proposed breakaway "Super League" of Europe's top clubs threatens to throw a curve through pro soccer's entire business model.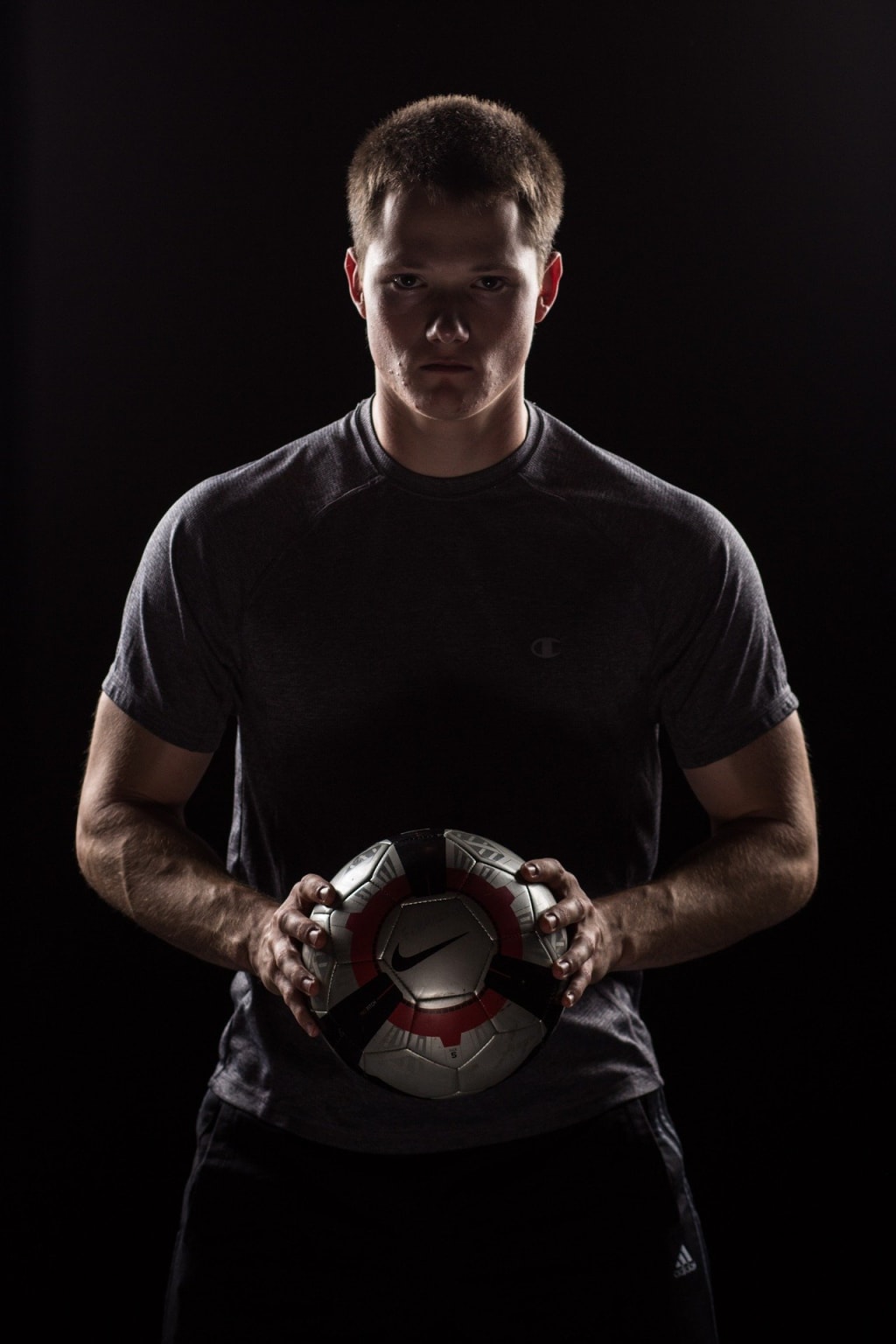 Image by Andrew Spencer from Pixabay
Are you an NBA or Major League Baseball fan? Not many sports fans in North America follow the machinations of the European soccer leagues — "football" to those in the UK — but citing the NBA or MLB seems the most effective way to tell sports fans here about a crazy new proposal called "the Super League" that has the potential to upend everything footie fans have grown to like and love about Premier League soccer in the UK — and La Liga, the Bundesliga, Serie A and Ligue 1 in other countries as well.
Even if you don't follow the Beautiful Game and UEFA, FIFA and the FA are just three more acronyms you don't need to know, chances are you've heard of FC Barcelona, Paris-Saint-Germain FC, Manchester United, Bayern Munich, Liverpool FC and Lionel Messi. (That last one is not a club but a player, a player so good he probably could form a club on his own, say, FC Messi.)
Now imagine, if you're an NBA fan, how you'd feel if the Milwaukee Bucks, Toronto Raptors, Boston Celtics and Indiana Pacers formed their own "super league," together with the two or three best hoops teams from basketball-obsessed countries like Spain, Argentina, Russia and China — and the premium television audiences that come with them — not just in the US but in Australia, Serbia, France, Greece and anywhere else pro basketball is a thing.
Meanwhile, most regular NBA games would be reassigned to midweek nights — Saturday nights are reserved for the Super League! — TV revenue would crater, or be renegotiated downward at the very least, and lower-ranked teams like the Detroit Pistons, Atlanta Hawks and Cleveland Cavaliers would have to fend for themselves on a college basketball budget. Does that sound good or what?
Or how about this: The LA Dodgers, San Diego Padres, New York Yankees and Atlanta Braves would form their own breakaway super league, together with the top two or three teams from, say, Mexico, Cuba, Japan, Puerto Rico and the Dominican Republic, while the Miami Marlins, Colorado Rockies and Texas Rangers would have to take their chances with a glorified AAA league, and the TV revenue that would go with that.
Red Sox v. Yankees? Forget that. Tonight, in prime time, we have the Rochester Red Wings v. the Pawtucket Red Sox! Does that sound like fun or what?
Only days ago, the English Premier League's chief executive, Richard Masters, condemned plans for a breakaway Super Leaguer as, and I quote, "destructive to the value of domestic football across Europe."
Which is a polite way of saying, if it ain't broke, why fix it?
Well, here's one reason: Money! The proposed Super League would generate something in the neighbourhood of $7 billion USD, based on TV revenue, ticket revenue and corporate sponsorships alone.
So-called "founding clubs" like Manchester United, Barcelona and Real Madrid would each receive between $100 million to $400 million USD. That's a tidy sum, even by NY Yankees and Boston Red Sox standards. (Fun fact: Red Sox owners Fenway Sports Group also own Liverpool FC.)
The trouble for governing bodies like the UK's Football Association is that the inevitable result would be a cash crunch that would seriously dent the finances of teams in the lower leagues, especially those community based teams that survive day-to-day and week-to-week as it is.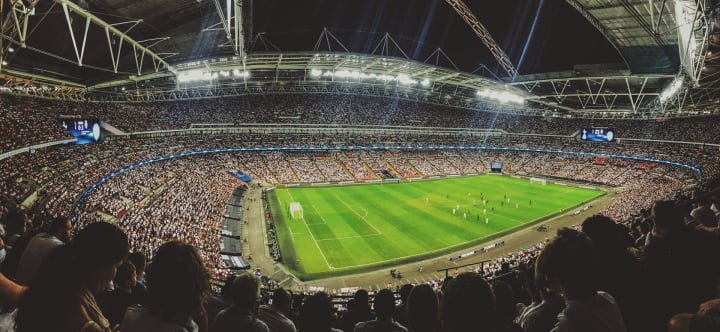 The shortfall would hurt hundreds, if not thousands of clubs with no chance of ever qualifying for European competition and the lure of a European payday, let alone a serious chance of winning the homegrown FA Cup.
What domestic TV revenue there is — the Premier League is in the process of negotiating a TV deal with broadcasters, right now, that will run from 2022-2025 — would be further cannibalized between well-off clubs in the Super League and financially struggling clubs in the domestic lower leagues, not just in the UK but in Spain, Germany, Italy, France and the Netherlands as well.
The Premier League itself started as a breakaway league — the FA and Premier League are separate organizations, with separate, often diverging priorities — but the two have found a way to get along, even if the relationship seems at times like a marriage fast headed for couples therapy.
The game's fans seem dead set against the very idea of a Super League, but that doesn't mean it won't happen. The fans may pay much of the costs, through sky-high ticket prices, overpriced replica jerseys and exorbitantly priced cable packages, but multi-millionaire and billionaire team owners and the organizations that run the game rarely pay attention to what the fans have to say, not just with soccer but with any of the big-money sports, whether it's Major League Baseball or professional tennis.
A statement earlier this month from an ad hoc group called Football Supporters of Europe was signed by 139 fans' groups in 16 countries, including fans from such cross-city rivals as Manchester United and Manchester City, fans who'd just as soon hurl invective at each other as co-sign a petition in a common cause. (Personal disclosure: I'm a die-hard Totteham Hotspur supporter, from North London, and I don't usually get along with anyone who supports Arsenal, also from North London and just four miles away.)
The fans' statement called the very idea of a European Super League as "unpopular, dangerous and illegitmate," which doesn't leave much room for negotiation.
Inequality is already an issue, with some Premier League sides struggling financially while others are "awash with money." The Super League would simply concentrate wealth and power even more among a dozen or so elite clubs across the UK, Germany, Spain, Italy and France.
While I would like to see Manchester United play Barcelona any day of the week, as a fan, the novelty might wear off if they're playing each other every six weeks, in the same way decades-old NHL rivalries — Montreal Canadiens v. Toronto Maple Leafs, say — lost their effect when division realignment meant those Original Six sworn enemies now seem to play each other every second week, instead of the Good Old Days when a Stanley Cup final featuring the Habs v. Leafs was both a rare event and a generational grudge match a lifetime in the making.
Say no the Super League! What the European leagues are doing now is working, even with the distraction of Covid-19 and the continuing controversy over racism and online abuse. Yes, I'm sitting in the cheap seats, watching the games from afar on TV, but the view from here seems clear: Leave well enough alone.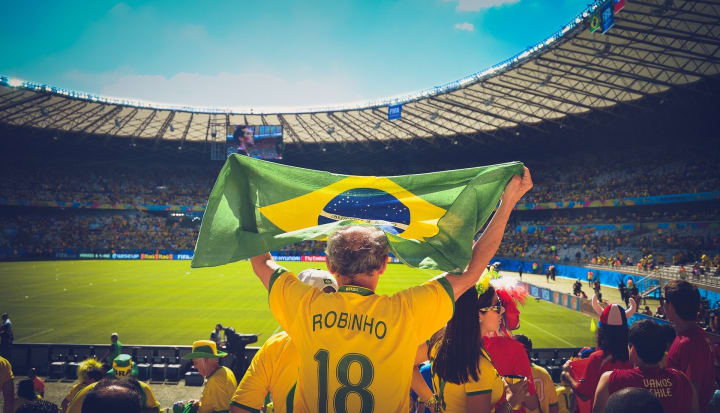 Hamish Alexander
Recovering journalist. Visual storyteller. Digital nomad. Natural history + current events. Raconteur. Cultural anthropology.
I hope that somewhere in here I will talk about a creator who will intrigue + inspire you.
Twitter: @HamishAlexande6
See all posts by Hamish Alexander →