Hope Solo: It's Always Something
A soccer superstar on the field and a criminal villainess off of it; trouble always seems to follow Hope Solo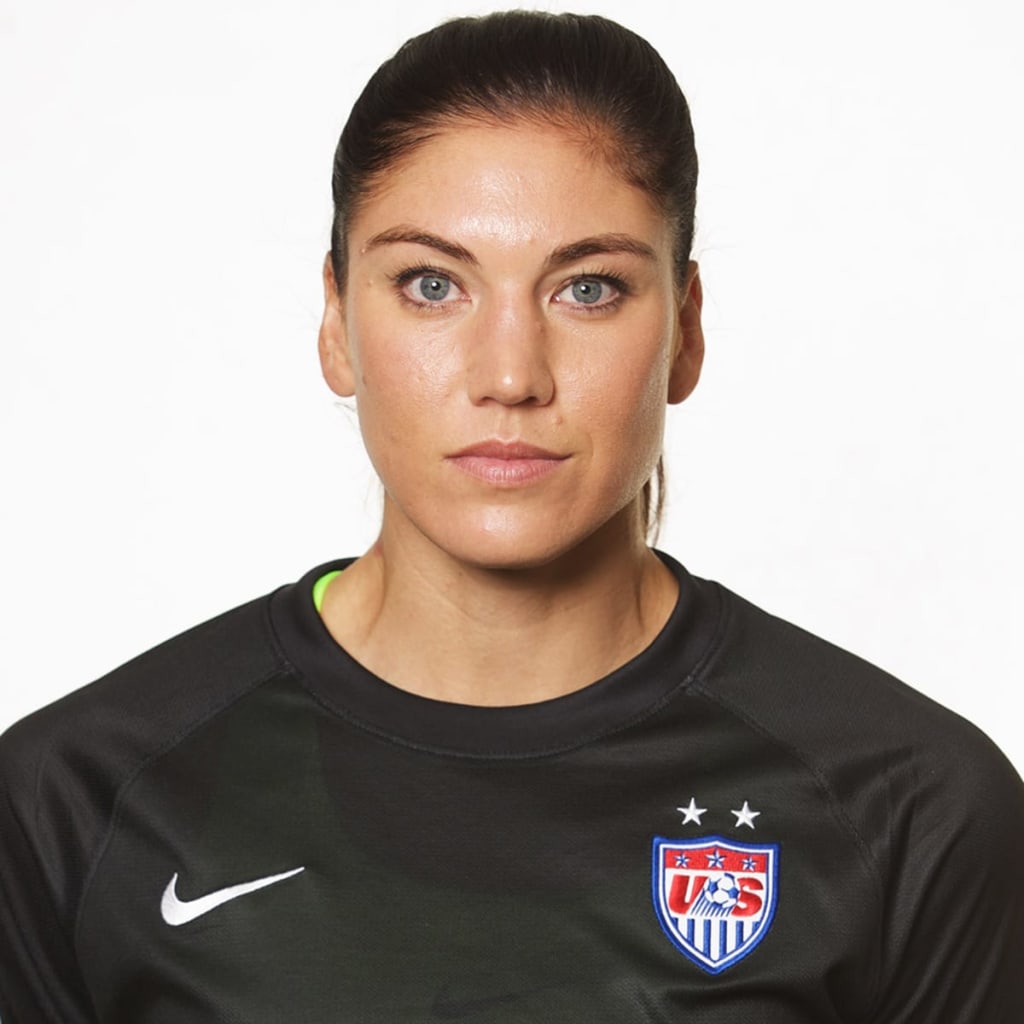 Hope Solo won two Gold Medals and a World Cup in her 16-year career
It's amazing how every sport seems to have (at least) one athlete who can't seem to stay away from any controversy and/or trouble. I wrote about Evander Kane and his many, many problems during his NHL career. The world of wrestling has Sunny, and we all know so much about everything Antonio Brown's done during his NFL career. So who is the ultimate villain in the world of soccer? It's actually a villainess, and she's none other than Hope Solo.
Hope Amelia Solo began her soccer career in high school and college, and she has gone on to so much success in the world of professional soccer. She played in the very short-lived WUSA women's soccer league, but she is known for her international play, representing the U.S. in the World Cup and in the Olympics, playing five times in the latter. As a goalkeeper, Solo won the World Cup in 2015, and it is sandwiched by two Gold Medals in 2008 (in Beijing) and 2012 (in London). She has also set several records in her long career, including (but not limited to) wins (153), shutouts (102), and holds the longest undefeated streak (55 games).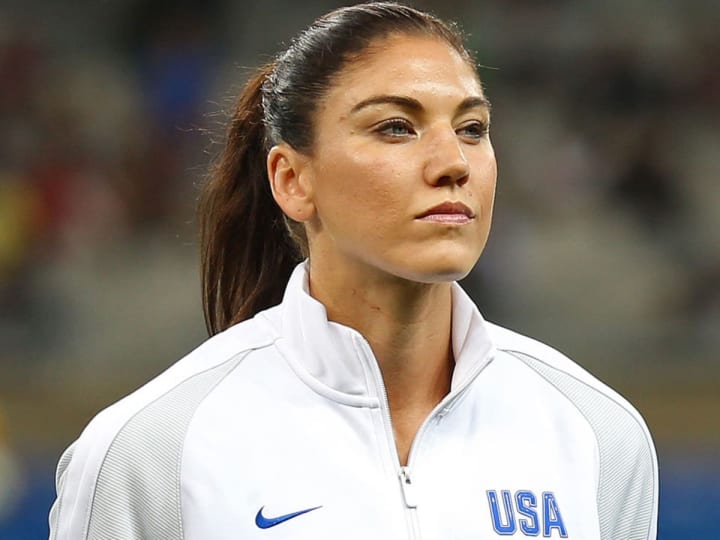 While Hope Solo is quite the heroine on the soccer field, she can be even more of a villainess off of it. On June 21, 2014, Solo was arrested on assault charges, with her victims being her half-sister and her nephew. She claimed that she was defending herself from her nephew (who was 6'9"), but during the process of her trial, Solo was playing for the Seattle Reign in the NWSL, and she missed one game before being allowed to finish the season. I definitely remember the blowback from this, and the accusations of a "double standard" when it came to Solo. At the same time, NFL players Ray Rice (domestic abuse) and Adrian Peterson (child abuse) were suspended for committing similar actions, yet Solo was allowed to continue playing. The charges ended up dismissed in early 2015, but ended up reinstated via an appeal, before finally being dismissed completely in 2018.
During this time, Solo created more controversy in the final months leading to the 2016 Summer Olympics. The games were in Rio de Janeiro, which was dealing with a Zika virus epidemic during that time. Solo had spent months making several disrespectful comments regarding the virus and Brazil, which led to Brazilian fans chanting "Zika!" every time Solo touched and played the ball. I remember all of that, because I watched the women's soccer games that year. At that time, my viewpoint of Solo was that she was such an amazing player, but she always seemed to say the wrong thing. Solo's career ended that year, and in the time that passed after her domestic violence charges were completely dropped, she was definitely laying low.
Until she wasn't.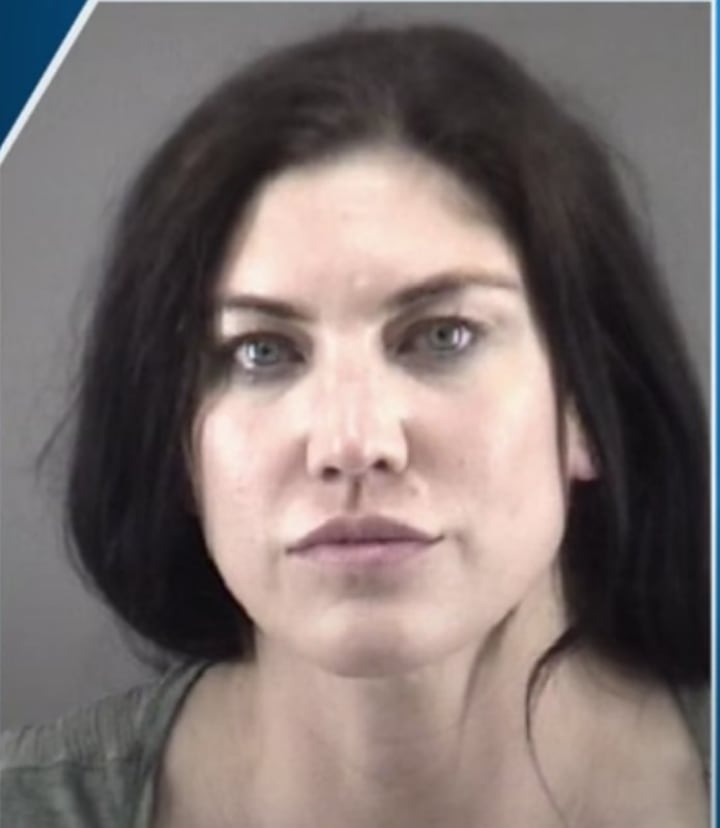 On March 31, 2022, nearly four years after her domestic violence case was put to rest, Solo turned heel yet again. This time, Solo was arrested for driving while intoxicated, resisting arrest, and misdemeanor child abuse! She was found in a Wal-Mart parking lot in Winston-Salem, North Carolina, passed out, with her twin children (who were born on March 4, 2020) in the backseat. This isn't the first time Solo's snapped at cops; she did the same thing in her 2014 arrest, and when her husband, former NFL player Jerramy Stevens (the twins' father) was arrested for DUI, Solo snapped at the arresting police during that moment as well. Solo recently pleaded guilty to the DWI, and as part of the deal, the other two charges were dropped, and all but 30 days of her original 24-month sentence was suspended.
My reaction to Solo's arrest was a short one: "Seriously?" Hope Solo is definitely known for her prestigious soccer career, but unfortunately, it also comes with a wave of controversy and immensely bad decisions on her part. The depths of her issues have resulted in Solo being more known as a villainess rather than a national heroine in her field, but I do hope that Solo begins a road to redemption that will result in her actions being nothing more than a thing of the past, while also bring respect back to her name.
celebrities
About the author
Born on March 18, 1985. I am an avid fan of sports and wrestling, and I've been a fan of female villains since the age of eight. Also love movies--especially comedy and horror--and among my favorite TV shows are The Simpsons and Family Guy
Reader insights
Nice work
Very well written. Keep up the good work!
Top insights
Expert insights and opinions

Arguments were carefully researched and presented

Eye opening

Niche topic & fresh perspectives
Add your insights