Future of Juventus FC
The New Kings of Europe?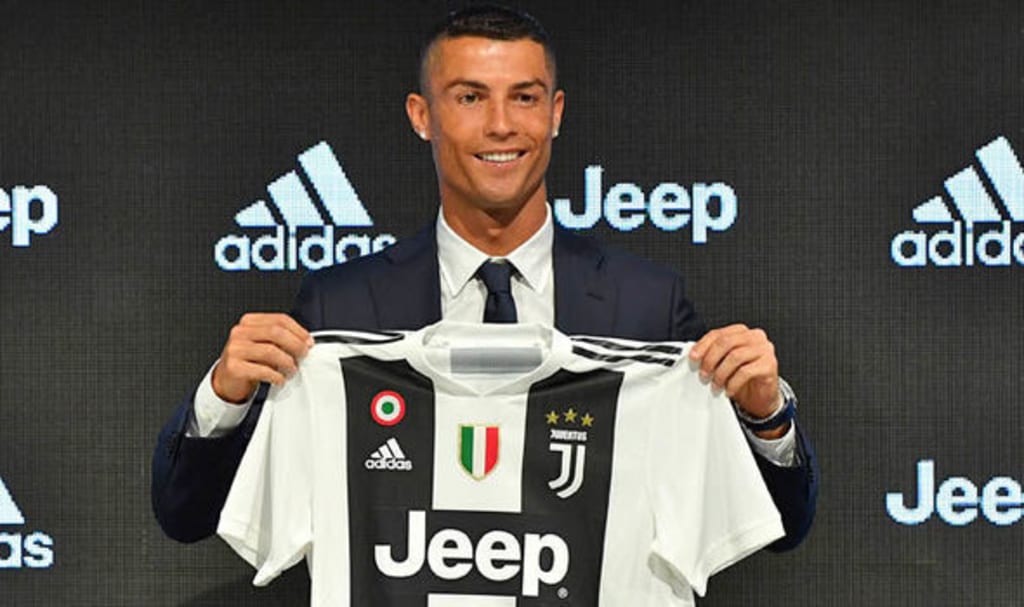 Today, Juventus are taking on Benfica in the International Champions Cup. Fans will probably neither witness the eagerly awaited debut of Cristiano Ronaldo in the white and black shirt, nor will they see the top players of the club perform, but Juventus will be a team any neutral soccer supporter must follow in the upcoming season.
Star-studded Starting XI
Estimated price: 450 million euro.
Cristiano Ronaldo's shocking move to Turin was the highlight of this summer transfer season. Now that the five-time Ballon d'Or winner has joined the Italian Champions, many finally believe that Juve can win its third Champions League title. A closer look at the squad shows great potential for this to happen.
Goalkeeper: Wojciech Sczesny
The Polish national will finally earn his place in the starting lineup after the departure of captain Buffon. He appeared in 21 matches last year but this season Sczesny will be the last line of defence in team's games in Serie A and Europe. Even though he will not be the authoritative figure Buffon was, a stable goalkeeper is an important pillar in the Bianconeri's quest for the next Scudetto.
Defence: Chiellini-Benatia-Bonucci?

Recent days there is wide speculation about a Leonardo Bonucci return to Juventus. If this rumour proves to be true the three defenders will surely intimidate opposition in the Series A and the Champions League. Last year only 24 goals were scored against Juventus in the Serie A and 12 in Europe respectively.
It is also probable that Coach Allegri will be willing to increase the number of defenders to 4 with Cuadrado and Asamoah playing as full backs. The hearth of the defence then would be a pairing between Chiellini and Benatia or Chiellini/Bonucci. With Andrea Bardzalli nearing 38, the notorious Bonucci-Bardzalli-Chiellini would probably no longer be seen together on stage.
Midfield: Pjanic-Khedira-Matuidi-Can
Pjanic and Matuidi on the wings and Khedira and Can, who joined this summer for 30 million euro, providing physical resistance against opposition attacks. Both standing at 6 feet 1 inches, the German nationals are a force to be reckoned with in the centre of the field and could help in defending the goal if needed.
The creative Pjanic and hard working Matuidi played a key part in the 86 goals scored in last year's Serie A campaign. Despite their performance, nobody's place in the starting line-up will be sure this season. Douglas Costa who joined for 55 million will push to be in the starting XI as a replacement to Matuidi, who lacks explosive power when it comes to counter-attacking football.
Forwards: Dybala-Mandzukic-Ronaldo
Recent rumours have Gonzalo Higuain sold to another club until the end of the summer. This seems very probable after Cristiano Ronaldo's arrival in Turin. The 30-year-old Argentinian lacks the speed of Dybala and Ronaldo or the running capacity of Mandzukic. His exit will transform the attacking style of Juventus. Ronaldo and Dybala are the perfect counter attacking duo and aided by Costa could destroy any defence in Europe.
Ronaldo, who has scored more than 40 goals in every season in the past 8 years, will surely be eager to compete for the Golden Shoe prize, which he has not won since 2015. It would be possible that in addition to playing on his favourite left wing Ronaldo could be placed in the centre of the attack with Dybala and Mandzukic behind him. Dybala or La Joya (The Jewel) as they call him in Argentina will surely be ready to earn his comparison with Leo Messi by helping no other than his most famous rival win the Champions League. If this happens, Ronaldo will become the fifth player tp have won the UEFA Champions league two years in a row with different teams alongside Gerard Pique, Samuel Eto'o, Paolo Sousa, and Marcel Desaily.
Conclusion
Juventus's odds of becoming Champions of Europe in 2019 are 7/1 and are the third team most likely to do so after Manchester City and Barcelona while their odds of winning the Serie A are 5/11. Despite this, the Bianconeri will surely face many challenges on home soil and away but there is no doubt that they will thrill their growing number of supporters around the world.