Four decades since Zoff was on top of the world
Reign in Spain keeper's crowning moment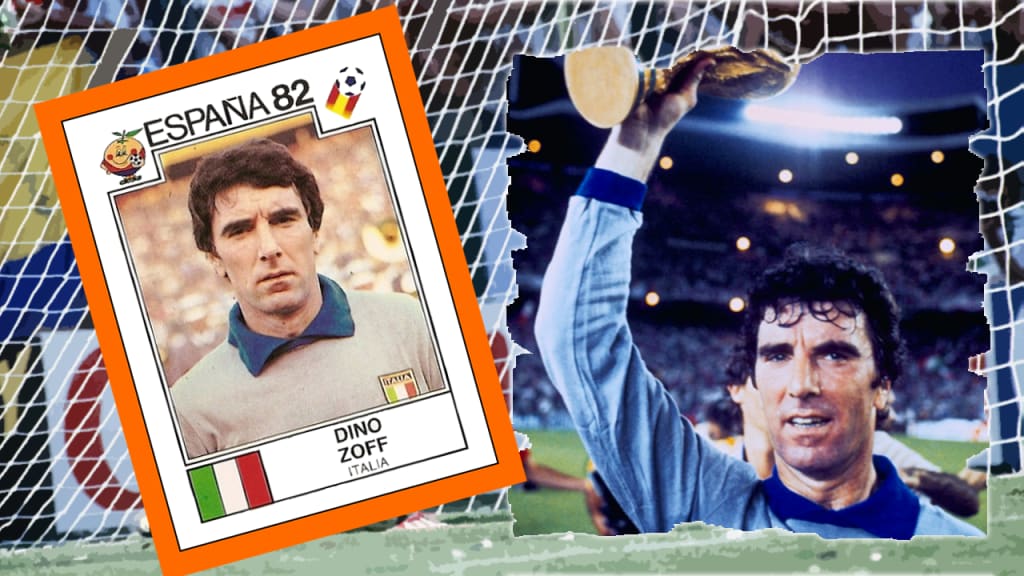 The oldest player ever to win the Fifa World Cup turns 79 today, but surprisingly it's almost 40 years ago that he achieved that status.
At the 1982 World Cup in Spain goalkeeper Dino Zoff captained Italy to victory in the tournament at the age of 40 years, four months and 13 days… but to many supporters of the beautiful game it only seems like yesterday that he held the trophy aloft at the Bernabeu on 11 July in front of 90,000 cheering fans.
Such was Zoff's endurance in the competitive world of professional football that to fans of a certain generation it seems unthinkable that Italy ever had anyone else between the sticks. Enrico Albertosi came before him and he was followed by Walter Zenga, but not even the great Gianluigi Buffon who has worn the jersey for most of the last two decades and won a record 173 Italian caps comes to mind ahead of Zoff.
At 43 Buffon is still a formidable presence in goal for Juventus and won the World Cup in 2006, but his international honours don't quite match up to Zoff, who was also a World Cup runner-up at Mexico in 1970 and a European champion on home turf in 1968.
Zoff was his country's last line of defence for 15 years and also picked up a European Championship runners-up medal as coach of the national side in 2000 at the tournament hosted jointly by Belgium and the Netherlands.
To this day Zoff remains the only Italian player to have won both the World Cup and European Championship. He also achieved huge success at club level, winning six Serie A titles, two Coppa Italia titles and a Uefa Cup with Juventus.
Zoff also had one of the longest runs of clean sheets of all time… going unbeaten for 1,142 minutes. After his retirement from playing he established a successful career as a manager and coach winning the Coppa Italia and Uefa Cup with Juventus, who he managed from 1988-90.
He managed the national side from 1998-2000 and was also in charge of Lazio and Fiorentina during a managerial career that lasted from 1988-2005.
Zoff was born in 1942 in the small town of Mariano del Friuli and despite developing a love for football was advised by his father to consider an alternative profession due to his small stature. But his grandmother kept the faith and fed him countless eggs from the family farm on a daily basis in an attempt to boost his height.
And after five failed trials at a youth soccer camp, Zoff finally got a footing in the game at Udinese, before establishing himself at Mantova and then Napoli.
He made his international debut playing in a 2-0 win against Bulgaria in the quarter-finals of the 1968 European Championships in Naples, taking home a winners' medal after only his fourth international appearance and winning the award for the best goalkeeper of the tournament.
Zoff was left out of the Italian starting line-up at the 1970 World Cup but was Albertosi's deputy throughout the tournament as Italy went on to reach the final, losing 4-1 to Brazil in Mexico.
From 1972 onwards Zoff became Italy's undisputed number one, taking the shirt ahead of Albertosi in Italy's disappointing 1974 World Cup campaign. He kept three clean-sheets as Italy finished fourth in the 1978 World Cup, eliminated in the semi-final after a 2-1 defeat by the Netherlands.
His international success earned him a move to Juventus in 1972, where he played out the rest of his club career until retirement in 1983.
In his 11 years with Juventus, Zoff won the Serie A championship six times, the Coppa Italia twice and the UEFA Cup once, also reaching two European Cup finals, another semi-final in 1978 and the semi-finals of the European Cup Winners' Cup during the 1979-80 season.
Zoff made 479 appearances for Juventus in all competitions, making 330 consecutive Serie A appearances with the club (a record), 74 in the Coppa Italia, 71 in European competitions and four in other club competitions. His final league appearance came in a 4-2 home win over Genoa on 15 May 1983.
world cup
Something doesn't add up about the Covid-19 pandemic... are there reasons to be fearful for our futures?
JOIN THE DOTS: http://not.wildaboutit.com
Receive stories by Steve Harrison in

your feed