Football terminology
With FIFA's World Cup final almost upon us, I thought it would be timely to translate a few of the often-heard footballing terms to help the uninitiated better understand the beautiful game.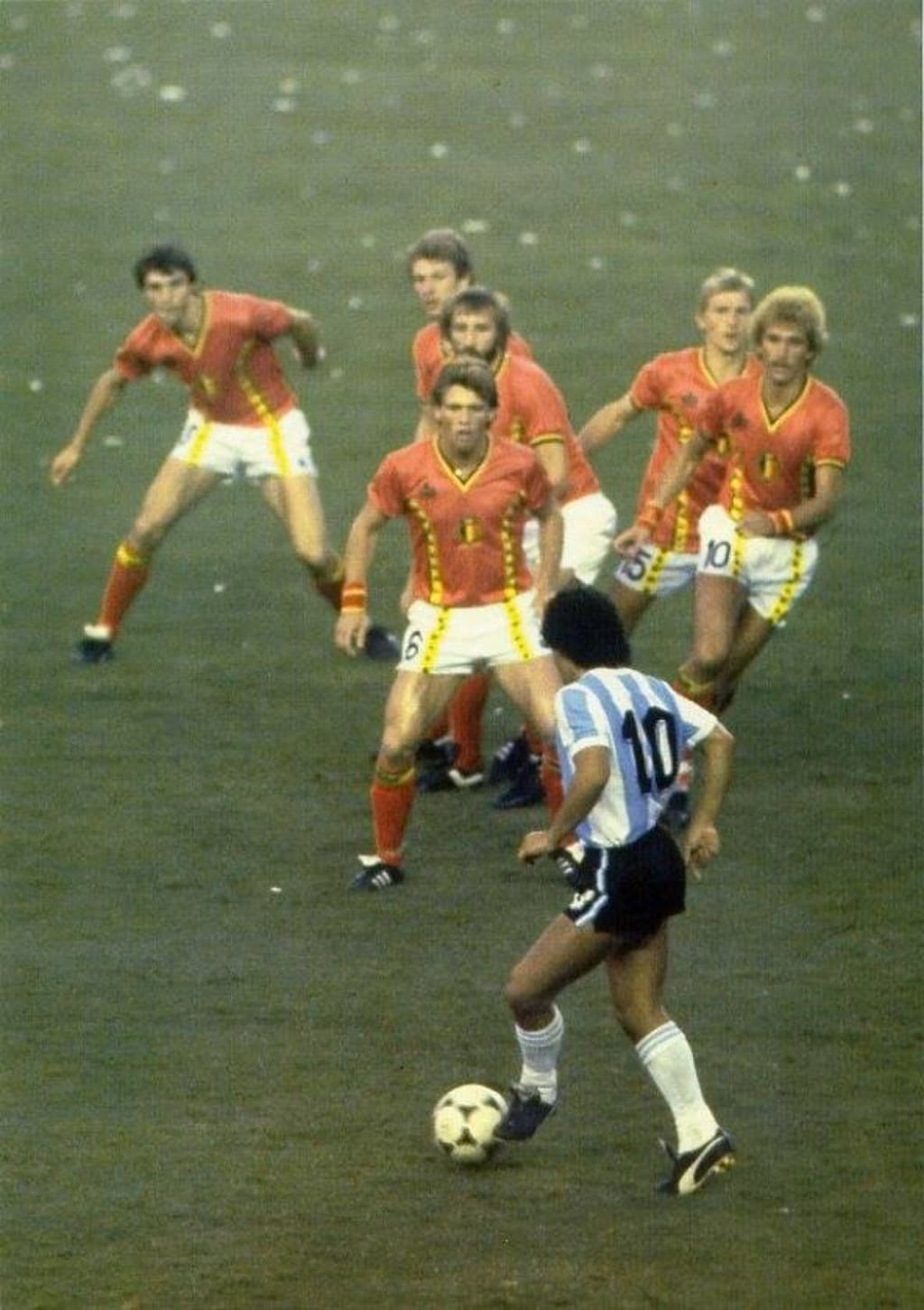 The Beautiful game
The origins of this phrase are not exactly known but Brazilian legend Pele popularized the term, calling football 'O Jogo Bonito'. When translated from Portuguese it means the beautiful game. The game itself has many beautiful characteristics, especially when played by the best players in the world. Off the pitch, the vast amounts of money involved instigates greed, corruption and sports washing on a massive scale. A host of unsavoury characters make the administrative overlords anything but beautiful.
V.A.R.
Artificial Intelligence will inevitably enslave the human race. The World Cup in Qatar has taken the Video Assistant Referees to a whole new level. A dizzying array of surveillance technology forensically studies whether a fingernail or elbow hair has deemed a player to be offside. Every single action, tackle, movement, and Cristiano Ronaldo's facial expressions are studied microscopically for potential infraction. The human minions bow to their superior knowledge, and they cannot be argued with. They are always watching.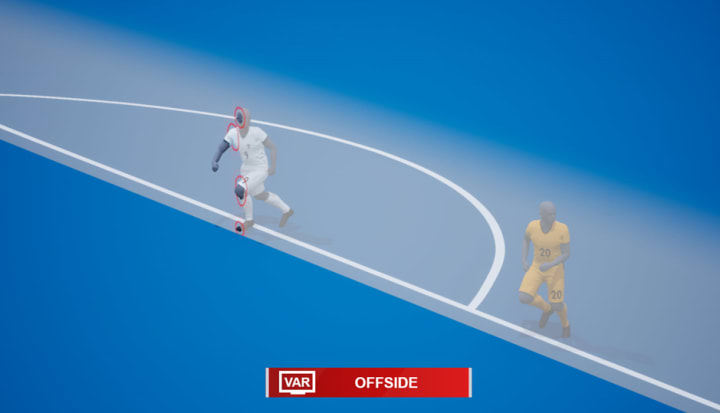 Dark Horse
Horse racing parlance for a horse that is unknown to gamblers and thus difficult to establish odds. Sounds a little bit racist but refers to a team of underdogs with potential to upset the favourites. Not to be confused with 'hoofball' or horse soccer which is actually a thing.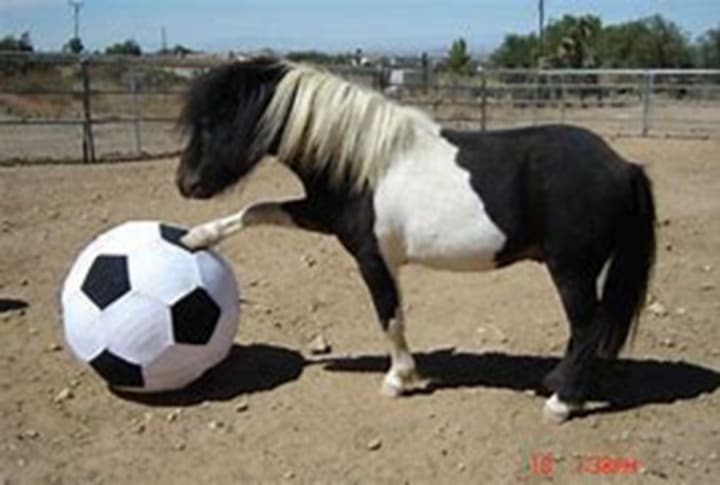 You've got no songs
One of the best things about football is thousands of singing fans. An expression of collective identity, borrowed from popular culture or invented for a particular player. Songs are sung by fans to express their pride in the team, berate the opposition and occasionally poke fun at themselves. As dark horses Denmark bowed out of the World Cup group stages after a miserable performance of three games, one point, one goal, and getting beaten by Australia, their fans sang, 'We are red, we are white, we are really really shite.'
The 12th man
When supporters are so loud and in full voice, enough to influence the game, it's like having an extra player on the pitch.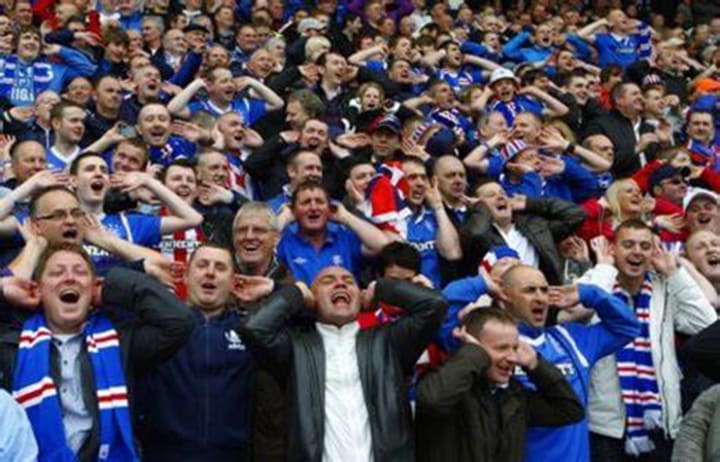 Looking Leggy
It helps to have legs when playing football, but this is not a prerequisite. Looking leggy is not the act of admiring other players legs, rather it's a term used to describe a player or an entire team, that is so tired they can barely lift their legs.
Caught napping
When a player or an entire defence is described as having been 'caught napping' it means they have not been concentrating enough on their job or paying attention to the opposition player they are supposed to be marking. Although it would be hilarious if they were actually asleep.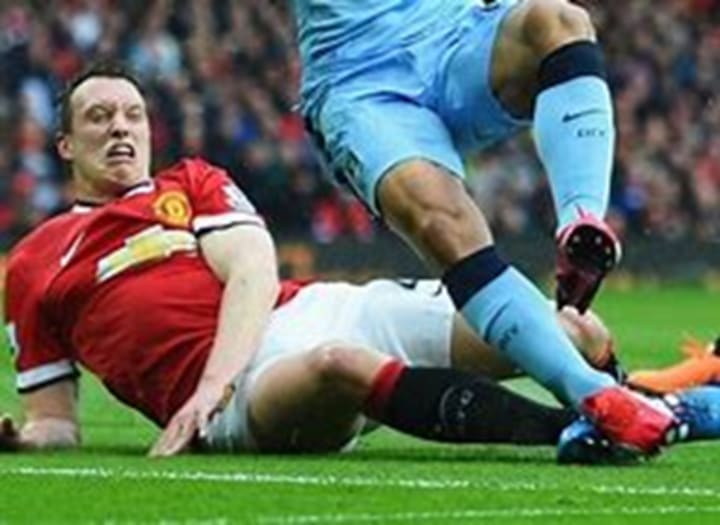 Midfield Diamond
It would be nice to find a precious gem in the middle of the pitch, but this term describes the formation of the positions in a four-man midfield.
Midfield General
The player in your team who usually sits at the base of the midfield diamond looking angry, shouting at people and trying to kick the best player in the opposing team.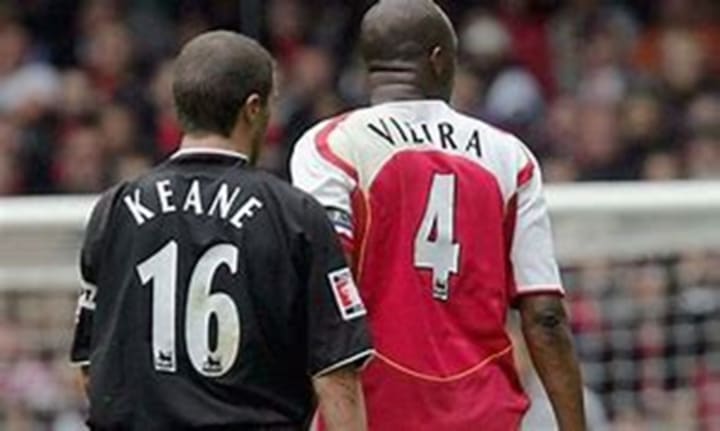 Big Stopper
A far more accurate term to describe the goalkeeper whose job it is to stop goals. Goalkeepers don't actually get to keep the goals. They just borrow them for a while.
Clean sheets
Seems straightforward but this is not actually anything to do with laundry or the avoidance of unwanted nocturnal discharges. No, clean sheets is a term awarded to your big stopper if he does not concede any goals. The origin of the term comes from an era when scores were written on paper. If the opposition fails to score then the sheet of paper is blank or clean.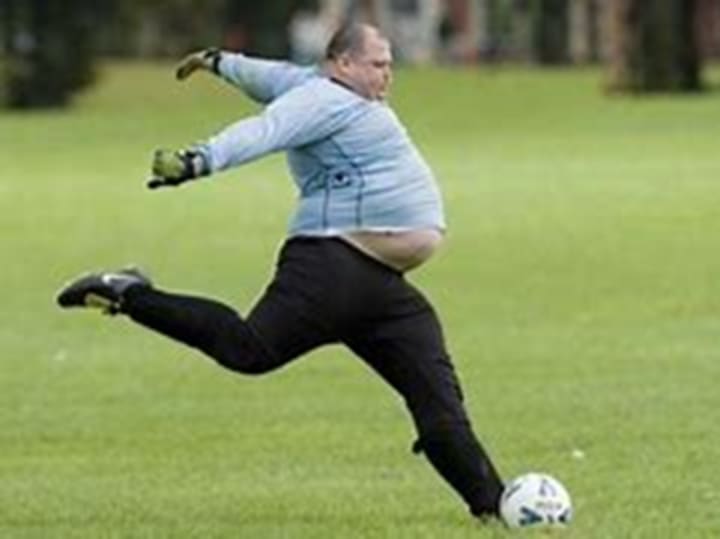 False 9
A striker who has a free-range creative role to basically do whatever he or she wants. Floating around the pitch, trying to draw the opposition defence out of position, generally getting in the way and being an annoying nuisance to both teams.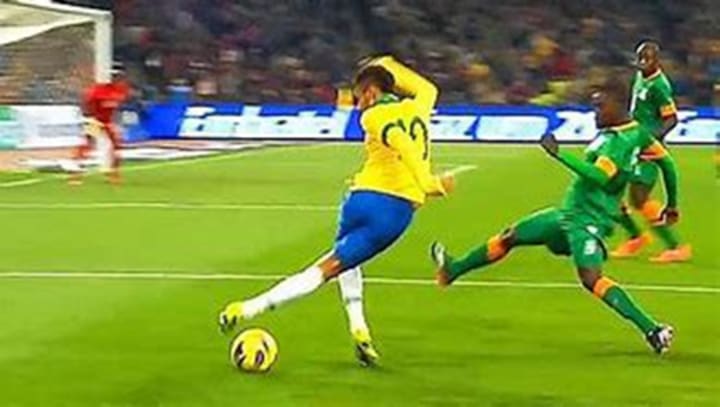 Squeaky bum time
Arguably Manchester United's greatest manager, Sir Alex Ferguson famously used this term to describe the final few games of an intense season in 2003. He was possibly referring to the constant nervous shuffling in his managers seat although it would be funny if his bum actually did squeak at certain times.
Parking the bus
A phrase that was initially coined during Jose Mourinho's first spell in charge of Chelsea and became synonymous with his style of play. It basically means scoring a goal, them getting every player in your team to defend, denying the opposition any opportunities. An effective anti-football tactic, but incredibly boring.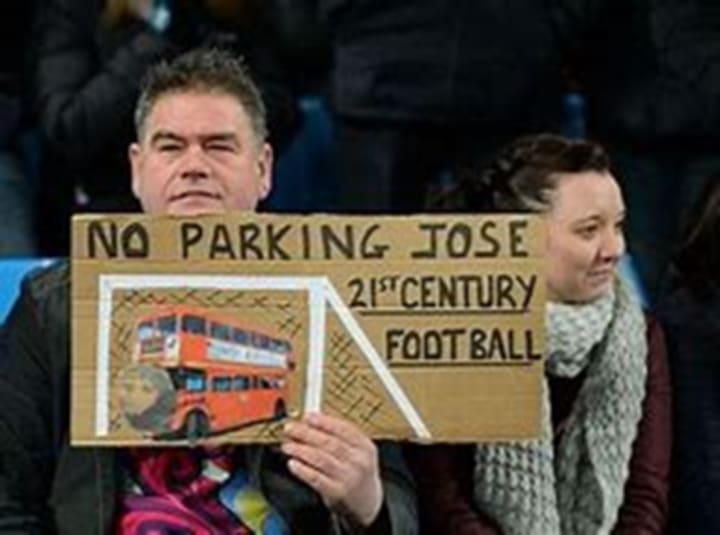 Taking the handbrake off
A rather misleading metaphor the English press has been imploring current English manager Gareth Southgate to do. Surely, he wouldn't be saying, "Righto lads let's go out there and put the handbrake on." It means to unleash your creative instincts, express yourself and to play your young attacking talents that are unburdened by history, the weight of expectation and losing on penalties.
Shithousery
A strangely affectionate term to describe the dark arts employed on a football pitch. Everything from feigning injuries to timewasting to players kicking and scuffing the spot before a penalty to constant verbal jousting, sledging and outright cheating. A key facet of the best shithousers is not caring what anyone thinks of your shithousing, no matter how clear and obvious the shithousing is.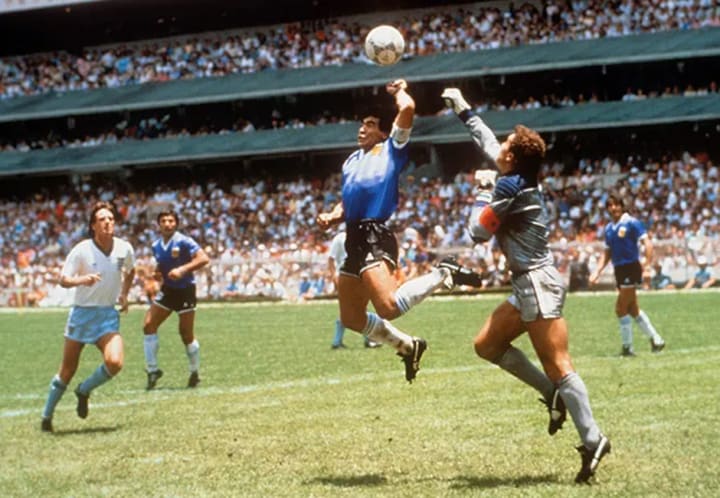 Handbags
When footballers fight, they usually flap their arms around pathetically as if they are carrying handbags.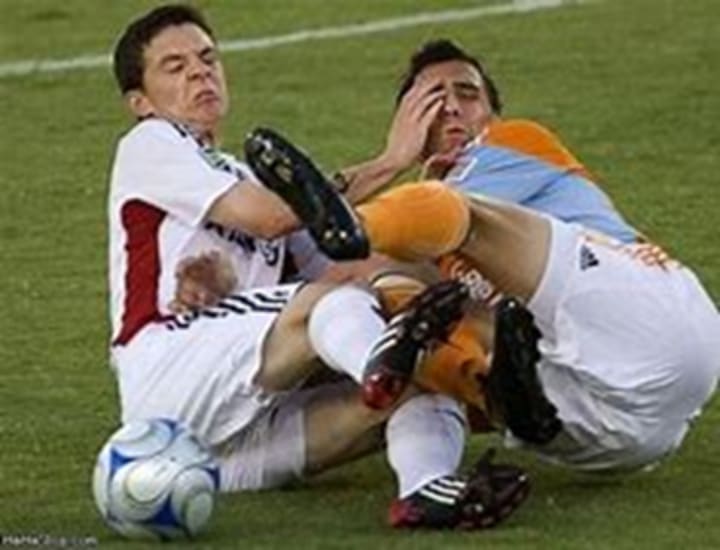 Empurpled with the radge
An obscure but wonderful term from our Scottish cousins used to describe a player or fan that is so enraged by a perceived injustice that his face turns purple. Can also be a result of excessive alcohol consumption. Commonly associated with fans of Glasgow Rangers. You probably won't be hearing this at the World cup.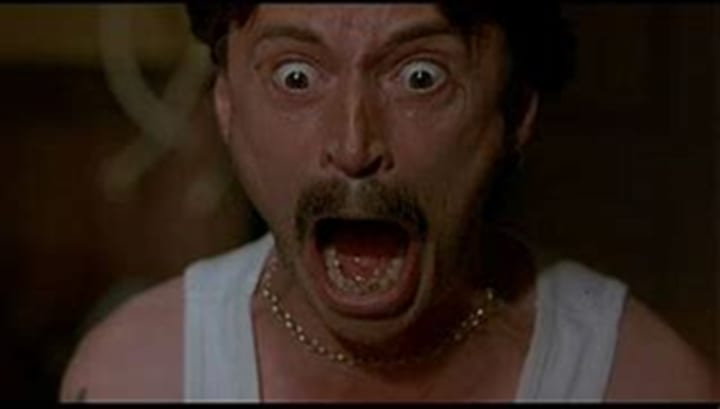 About the Creator
Hi. I live in Auckland, New Zealand. I work outdoors doing environmental restoration. My work was initially my inspiration for writing until it turned into this out-of-control monster.
Reader insights
Be the first to share your insights about this piece.
Add your insights