Football comes back to Shotton
Giving a community a lift in lockdown, the beautiful game returns to a County Durham pit village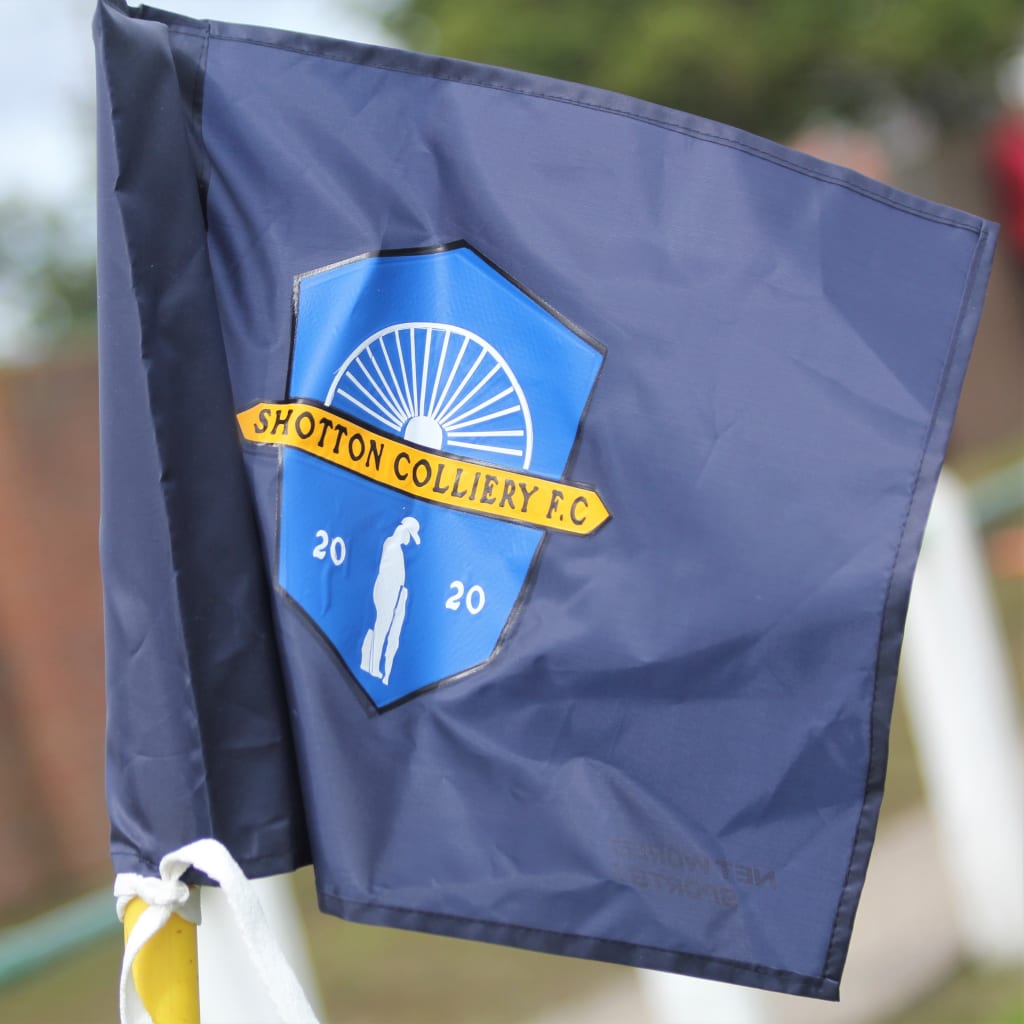 One of the unexpected side-effects of the coronavirus lockdown has been a groundswell of support for our local communities. And, in Shotton Colliery, an old pit village in East Durham, it's been a trigger for a new football club aiming to bring the game back to town after 15 years without a team in the Saturday leagues.
Shotton Colliery FC is one of 15 new clubs in the Wearside League this season – and it's already captured the imagination. Saturday's home opener, against Durham Utd Reserves, drew about 100 people, while the fledgling team racked up 1,000 likes on social media within 48 hours of setting up a page.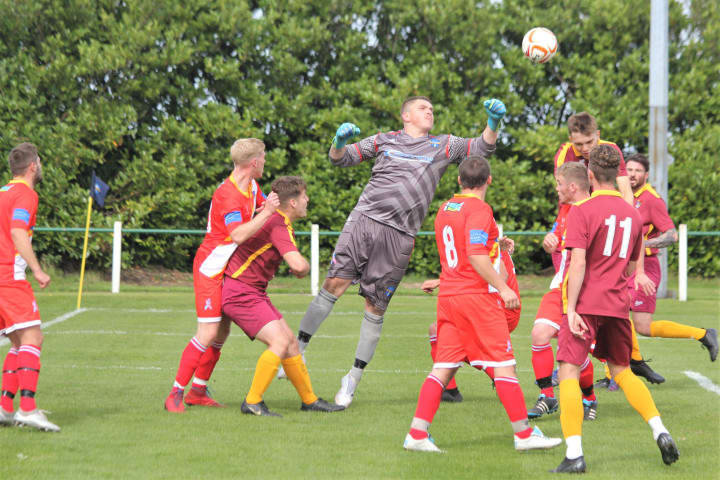 Adam Cockroft, joint manager of the team, is a Shotton lad. Despite the difficulties of building a team during lockdown, he reckons that the abrupt change to everyone's life back in March was the kickstart that the project needed.
"The community here has wanted Saturday football back for a long time, the lads behind the scenes at the club have been on the ball for a long time, but funnily enough it was probably coronavirus that gave everyone that bit of time in their schedules to actually start the team," he said.
Behind those scenes, Gareth Coxon and Alan Iley, chairman and deputy, were also motivated by a need to give people a sense of purpose amid the uncertainty of the pandemic.
"There's a lot of people who struggle with their mental health," Gareth said. "I know a couple of lads down at the club who are on medication. Things like this can help. They occupy people's minds, give them something to look forward to. It gets people out of the house, brings them together, whether it's being a part of the team or, like you can see today, coming along to watch."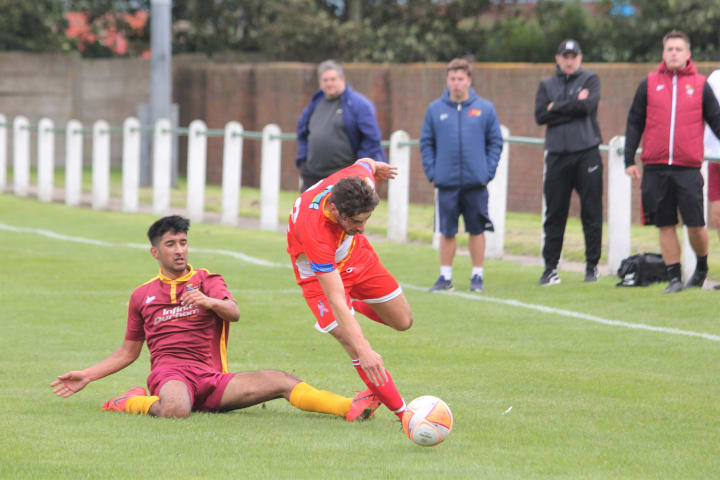 For Alan, who combined setting up the team with establishing his own plumbing business, it was a bit of a learning curve. "It's hard work, but it's been fun," he added. "None of us were ever involved in anything like this before. It's kept me busy, but more than anything it's kept me entertained."
While the team is new, the ground is familiar to local football fans. In the past, it was home to Shotton Comrades, a club that played at a good standard in the Northern League before folding in 2005 due to financial problems. At that time, this part of the old Durham coalfield was turning into something of a black hole for community sports teams. Nearby, the likes of Murton and Peterlee were also running into trouble and for many years there were good venues going unused. Now, that's changing.
Adam remembers watching the team as a child, enjoying the club's promotion campaign in 1998/99. "There's untapped potential here," he said. "When I was a young lad, I was stood in the stand over there and it was always chocka. That's probably the main reason I've bought into the club, heart and soul, straight away. I was here as a kid, when I was maybe 5, 6, until I started playing myself."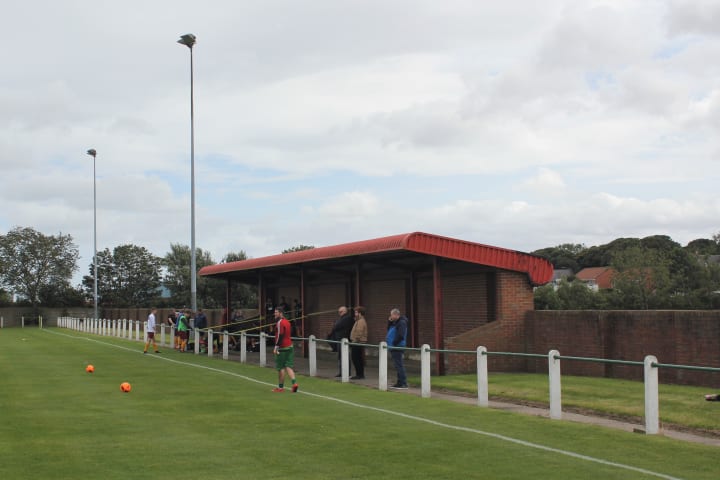 With a facility capable of accommodating a club four divisions higher up the English football pyramid, there's hope that the club can quickly climb the leagues. And there's also a sense that the 2020/21 season might be a unique opportunity for grassroots teams to showcases the qualities of the beautiful game beyond the showbiz glitz of the professionals.
Martin Dunn, joint manager alongside Adam reckons that while top-flight games are played behind closed doors, more people might start looking at their local clubs.
"It's not just that, there's the cost of football as well," Martin added. "I've had a season ticket at Sunderland for years, but £400 is a lot to fork out when you could go and watch your Shottons, your Easingtons, your Hordens; go and support your local team."
And the team is genuinely local: in a squad of around 30 players, 14 are from Shotton itself. The remainder come from other villages nearby: Easington, Horden, Wingate, Hutton Henry, the Trimdons, all within about five miles of the ground. Both managers have extensive experience of the local Sunday leagues and have seen the way clubs like Horden CW and Easington Colliery have revived in recent years.
"We looked at what they did when they started out at our level," Martin added. "I was involved for a short while when Easington started, and all of the committee are Easington lads. Yes, you bring your players for elsewhere but if your core is in your community, you'll do well."
The community has been quick to respond. When the football club asked people to register online to come to the first game – a track & trace requirement in current circumstances – they initially allowed for a crowd of 50. The list was fully booked within a day and eventually 96 people came to the opening game. Unfortunately, the team couldn't follow its 5-0 midweek win at Ryhope U23s with another success, going down 1-2 to Durham Utd Reserves.
Even so, there were signs of promise on the field. Against a more established opponent, Shotton attempted to use pace and incisive passing to slice through the opposing midfield. As the newly acquainted players get on the same wavelength, goals and wins will likely follow; this time, though, hesitant defending at a set piece gave Durham an early lead and the Yakkas - nickname derived from the local dialect word for a miner - couldn't quite recover.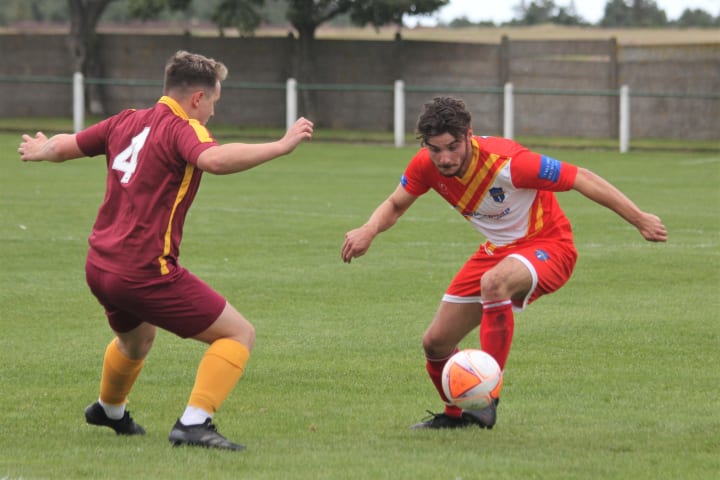 That lack of cohesion is a legacy of a summer with limited time to play together. Like Durham FC, another newcomer in this league, early training sessions had to be socially distanced, with groups of no more than six and no ball work permitted.
"It meant that fitness was massive during pre-season but it's obviously taking a bit longer for the players to get to know each other," Gareth added. "Basically, it was only when we came to play games that we were also allowed to train together properly. That's been difficult, we've just been learning as we go."
Sticking to the rules during lockdown was vital. The football ground is in the village park; while the team practices, families bring their children to run around, ride bikes and clamber over the playground. Any hint that the team was cutting corners on public safety would quickly shatter that all-important community connection – and jeopardise the support that has come from the parish council.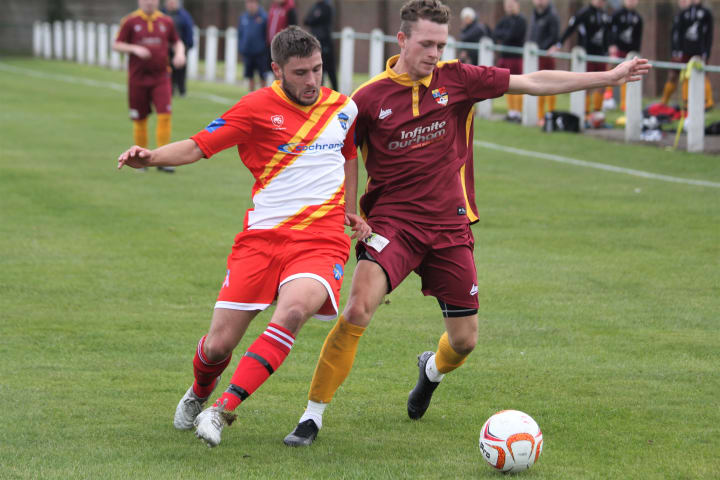 That support has gone beyond merely allowing the team to play: the ground is maintained by the parish council – Loggie Hammond, the groundsman, preparing a fine playing surface – and the Yakkas' shirt sponsor is Ivan Cochrane, parish councillor and local businessmen. Meanwhile, with the club currently negotiating rent-free use of the facility in return for upgrading the old ground, there are hopes of a mutually beneficial partnership for the village.
"It doesn't cost the parish council anything to have a team playing here," Alan added. "They're talking about letting us work on the ground in lieu of payment and we'll be happy to do that. It's good for everyone if the facility is being used and maintained and in the longer run it could be a source of income for the council as well."
This article is part of an on-going project, Talking Northeast, that is looking at how the region has adapted during the 2020 coronavirus pandemic. Please follow the project's Facebook page for updates about new articles.