EFL: Clubs on the Brink
What are the causes?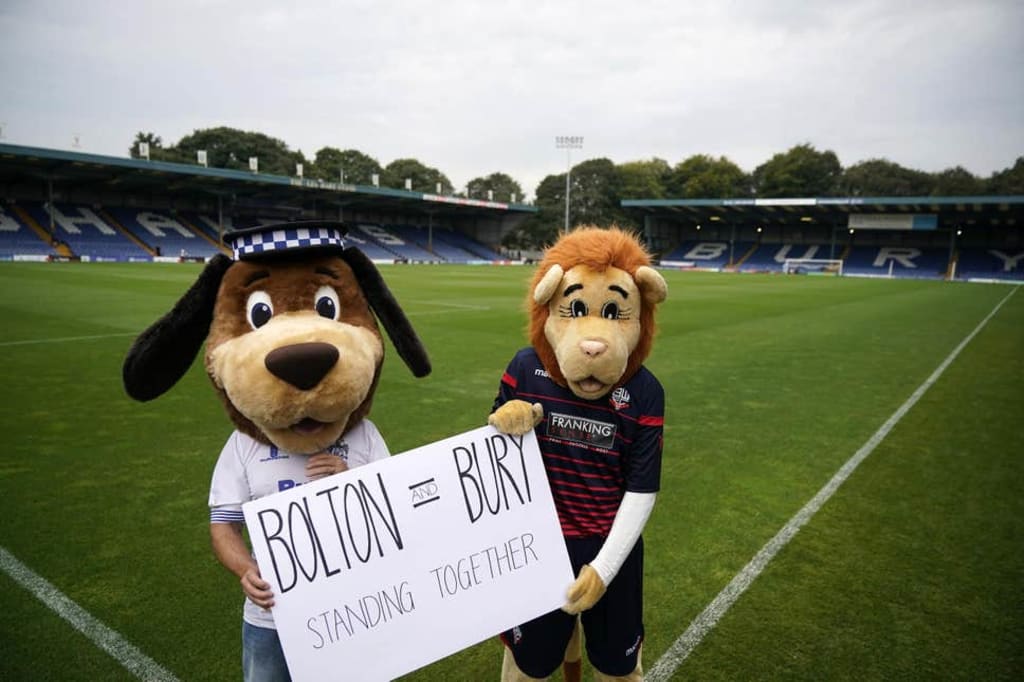 A show of solidarity amongst the football community.
A topic that's appeared all too frequently in football headlines in recent years: clubs on the brink. It goes without saying that this is particularly relevant at this current point in time. This doesn't relate exclusively to Bury and Bolton; to Orient, Coventry and Portsmouth to name a few. As you will all know, these teams all share a common factor —they were members of the EFL when trouble occurred. In this series of articles, I will be: looking at the stories of individual clubs, taking fans perspectives, hoping to uncover how so many clubs have been left to suffer and exploring the root causes behind these issues.
As an Orient fan myself, it is not long since we were hit with a winding up order and made to appear in the high court. In my next article I will be touching upon this in more detail, looking at the key figures in the horrible turn of events which took us through three relegations and left us faced with threat of extinction. It got to the point where the TVs around the stadium on match days couldn't even show sky sports news as the bills had not been paid. With so many changes in management, both on the pitch and behind the scenes, the running of the club was an absolute farce. Our owner who was at the helm in these years, Francesco Becchetti. An Italian businessman with no knowledge of our game, let alone lower league football. Whom had never had any involvement with football clubs successfully ripped the big heart out of our small club.
Whilst owners are definitely at severe daily, often almost single handedly to blame for the destruction of so many clubs—they are not always to blame. It is a grim reality for many clubs that if trouble were to strike, there is a severe lack of protection. For example, Becchetti passed the EFL's fit and proper persons' test. Steve Dale, a man who was directly involved with the liquidation of 43 of his business ventures. A man who was recently quoted saying that he had not been to Bury, having not the faintest idea they had a football team—also passed the same test. The EFL have displayed such sheer incompetence in years gone by, losing the trust of fans across the nation and giving themselves a bad reputation. It is evident that as an organisation, they're not concerned about the welfare of clubs. It would appear that they are most concerned with the lining of their pockets. Regardless of how sadistic or clinically insane a potential buyer may be, if they have enough money in the bank—they'll be allowed to drive a club down to its knees. A position some clubs will be unable to recover from.
Meanwhile, a £2.42 BILLION cash pot is split between the Premier League clubs for TV rights alone. This statistic clearly highlights the juxtaposition between the top 20 and the rest of the 92 in the too four divisions. With more and more fans sharing the view that the home of football is Sky Sports, as oppose to their teams ground the future looks dark for grassroots football. With the communities within footballing towns and cities being torn apart, the money at the top continues to escalate out of control. Severely inflated transfer fees and endless advertisements for TV football show the direction in which the game is moving. For those in charge, it's no longer about passion but about pounds.