Does Football Increase The Risk of Cardiac Arrest?
Christian Eriksen collapsed during one of football's biggest match openers, scaring and shocking millions but he hasn't been the first and the data is concerning.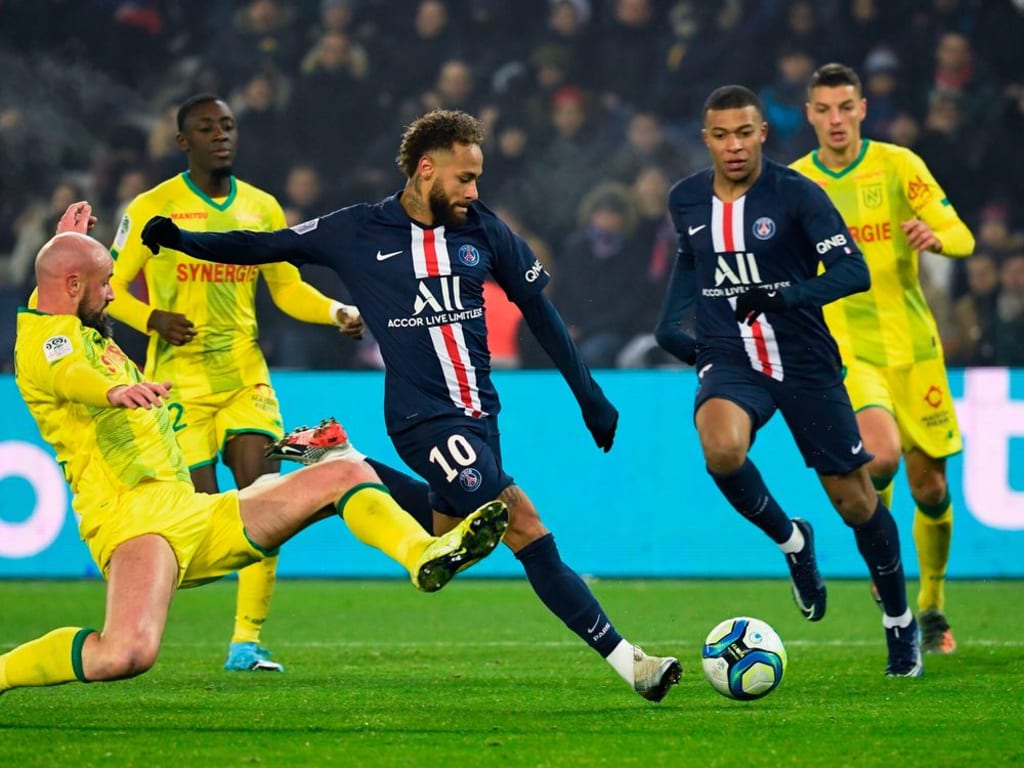 The European Championship is one of those events that I, like millions of football (soccer) lovers was looking forward to this summer. With the harrowing impact of COVID-19, it had already been postponed by an entire year and its commence was met with great anticipation, hope and excitement.
Denmark and Finland took center stage as their game kicked off the start of the competition. My mother and I watched with great awe, unsure of what to expect but enjoying the game nonetheless. Nearing the half-time mark, Christian Eriksen who is considered one of Denmark's best players having won "Danish Football Player of the Year" five times, appeared to collapse onto the pitch as the ball was passed to him.
Within seconds, it was evident that something was severely wrong, with him falling without having come in contact with another player. I glared at the screen in confusion as what was meant to be an exciting day for football, quickly turned into something awful. My mother had gone to get a glass of water prior to the incident but I managed to let her in on the scenes that were unfolding before me.
"I think something really bad has happened." I recall murmuring.
She hurried back into the room, questioning the site of paramedics now performing CPR on a player that lay on the ground. We stood there in silence and the longer the medics struggled beside him, the worse the situation became. Tears formed in my mother's eyes as she began to fear what many of us did. With eyes and cameras all over the stadium, the Danish players formed a protective shield around Eriksen as he continued to receive treatment. Some of his teammates, like many in the stands were now in tears and visibly distressed but after ten harrowing minutes, the stands erupted with applause as Eriksen was stretchered off - his teammates still surrounding him. It was in those applause that we found hope that those in the stands may have seen a conscious Eriksen and with that, the game was immediately suspended.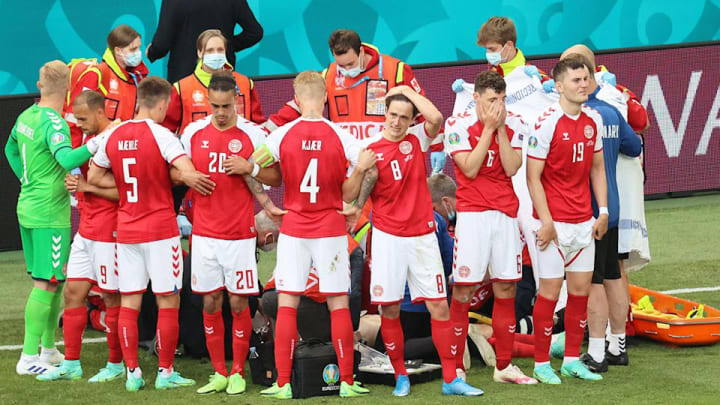 With the events unfolding on LIVE television, many took to Twitter, sending hopeful wishes to Eriksen, his family and the entire Danish team. He was resuscitated, rushed to the hospital where he was stabilized and a series of tests were run to offer insight into what caused his collapse. It would later be revealed that the 29 year old had gone into cardiac arrest and the quick response from his teammates, the referee and the medical staff played an important role. However, for some like myself - seeing this was a horrible reminder of the times similar occurrences had far worse endings.
Antonio Puerta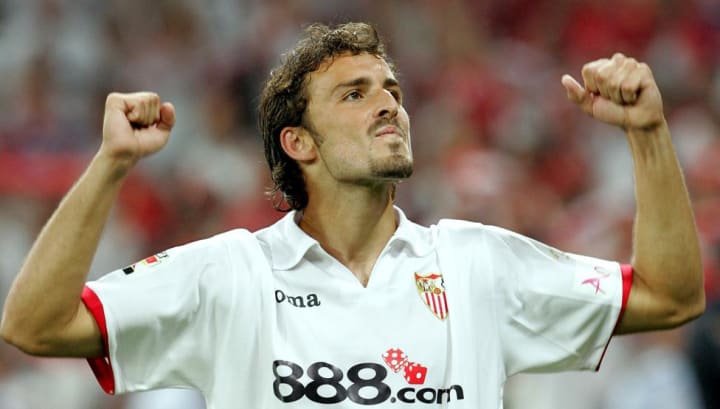 In August of 2007, professional Spanish football player Antonio Puerta collapsed during La Liga's first game of the season between his club, Sevilla and Getafe. He jogged to his teams goalpost and then crouched before falling onto the pitch where his teammates rushed to his side and immediately acted, preventing him from swallowing his own tongue. Paramedics soon intervened and within minutes, Puerta had regained consciousness and managed to walk off the pitch unassisted. However, he collapsed once again in the changing rooms and required further resuscitation before being transported to the hospital. 3 days later, his death was announced and after having gone into cardiac arrest too many times, he suffered irreversible brain damage and his organs had begun to fail leading to his subsequent death. Puerta was a player that Real Madrid, one of the worlds most valuable football clubs, had shown great interest in and he had an astounding and successful season with his club the season before his passing. He was 22 years old and died before meeting his unborn child. Spain would go on to win the European Championship in 2008, where many paid tributes to their countryman and friend.
Sergio Ramos, a decorated defensive legend and one of Spain's best players of all time, continues to share his memory and love for Puerta.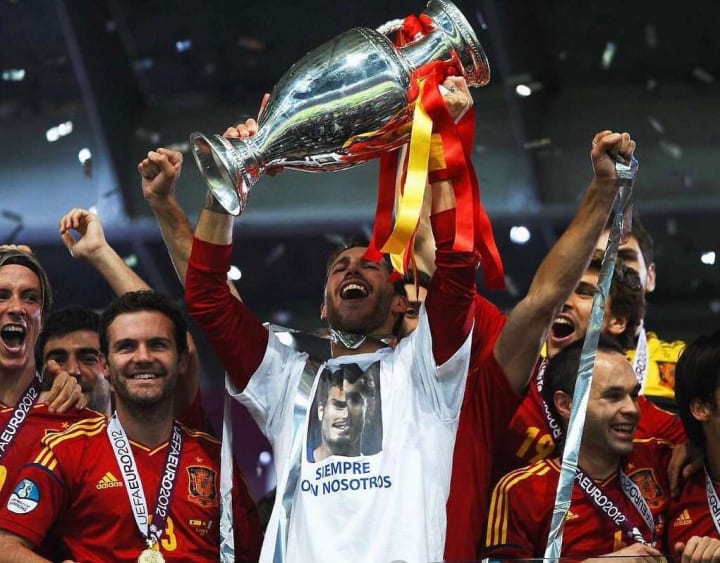 Sevilla retired the number 16 shirt, which was worn by Puerta but in 2017 former teammate and close friend Jesús Navas returned to the club after having left in 2013. With his return, he was given the number 16 jersey and is currently the club's captain. Below is an image he shared upon his return in which he is hugging Antonio Puerta during their time as teammates. Keeping his memory alive.
Marc-Vivien Foé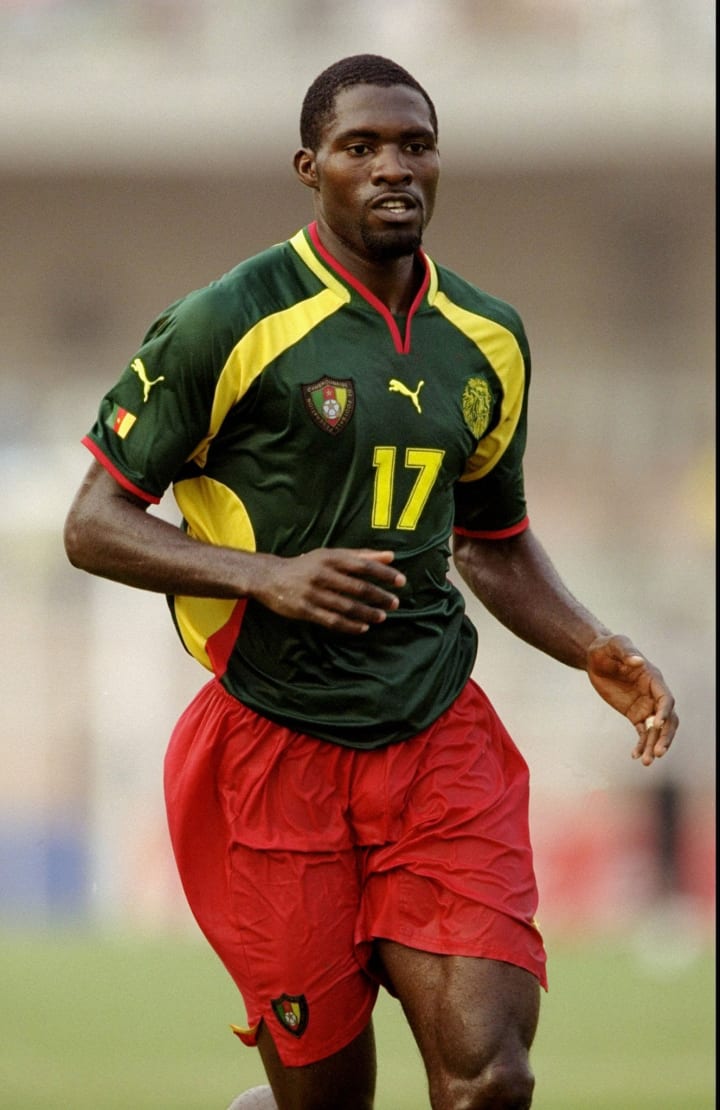 Having played for two of the biggest clubs in the world and representing his national team of Cameroon, Marc-Vivien Foé is someone that had great potential to excel far and beyond. Affectionally known as Marco, he represented his country in the World Cup on two different occasions and he was a part of the team crowned as Africa's champions in the African Cup of Nations in 2000 and 2002.
It was during a semi-final where Cameroon faced Colombia for the 2003 FIFA Confederations Cup that Foé collapsed in the middle of the pitch with no other player coming in contact with him. He was carried off after attempts to resuscitate him were made. These efforts continued in the back with mouth to mouth and oxygen being administered for a long 45 minutes after which he was transported to the hospital. The game continued and Cameroon went on to defeat the Colombians in a 1-0 win and faced France in a final where they finished as the competitions runners up. Unfortunately that would be Foé's last appearance for his country as he passed away shortly after arriving to the hospital. Through-out the remainder of the competition, many paid tribute to Foé, the French squad that played only a few hours after his death dedicated their first goal to the late football player - celebrating by pointing to the sky in his honour with Thierry Henry saying his goal was for Foé.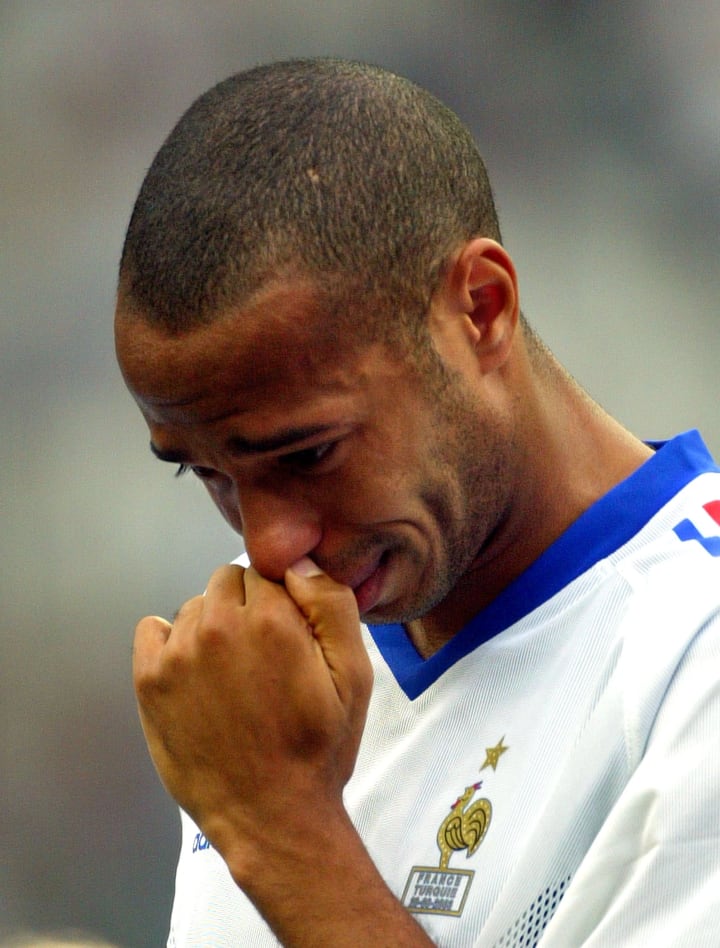 Cheick Tioté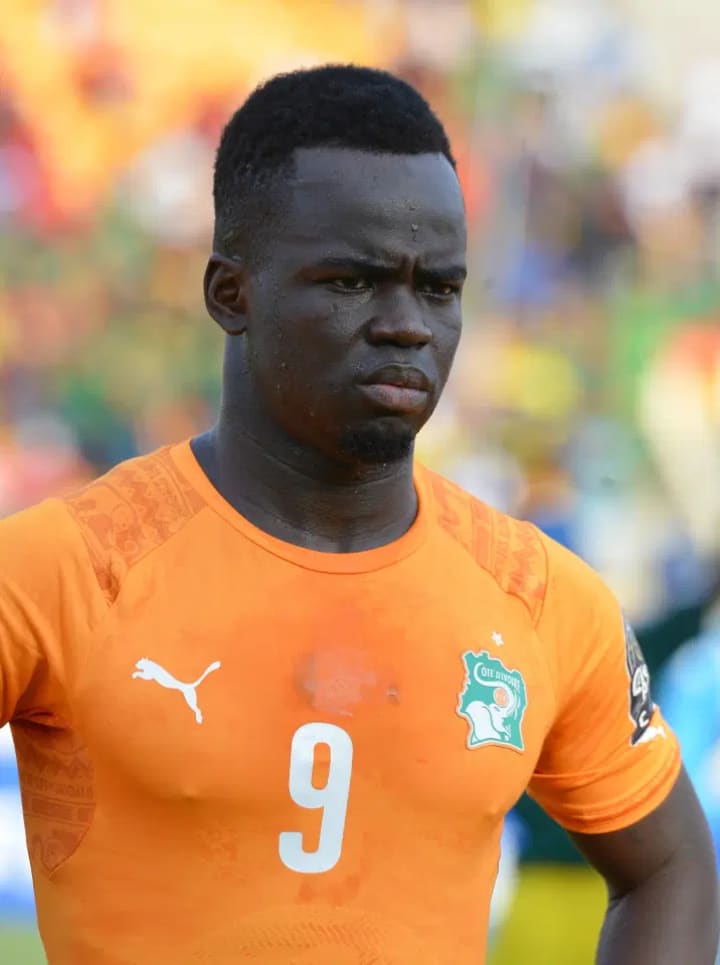 Cheick Tioté was part of the Ivory Coast squad that won the 2015 African Cup of Nations and saw himself in England playing for NewCastle United for almost 7 seasons. He is notably remembered for what is now considered one of the greatest comebacks in Premier League history in a game where NewCastle United was trailing 4 goals behind Arsenal before the end of the first half only to come back and score 4 goals of their own. Tioté scored the equalizing goal from 25 yards out and with just 3 minutes to go. When many think of him, they remember that goal and how iconic it has now become. Although it was his only goal for the club, it is one that has etched its way in history. No other football club in Premier league has come back from 4 goals down and I admit, I tear up every time I re-watch that incredible moment.
In 2017, Tioté joined the Chinese football club, Beijing Enterprises and was enjoying a new chapter in his career. During a training session, the Ivorian appeared to faint but he had gone into cardiac arrest and sadly passed away at the hospital at the age of 30. He had played 11 games with his new club but despite this, he had already cemented his name in history.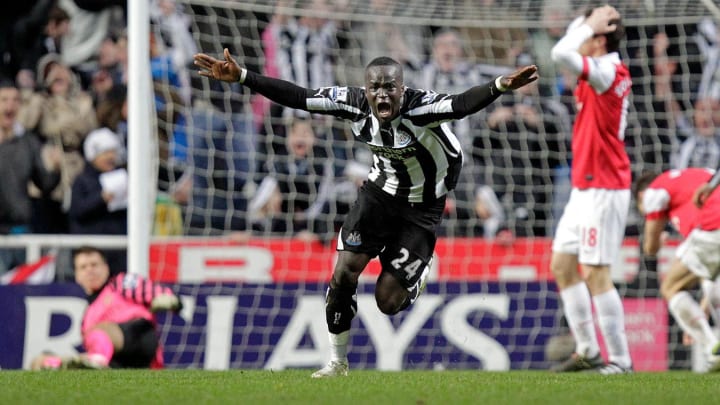 Miklós Fehér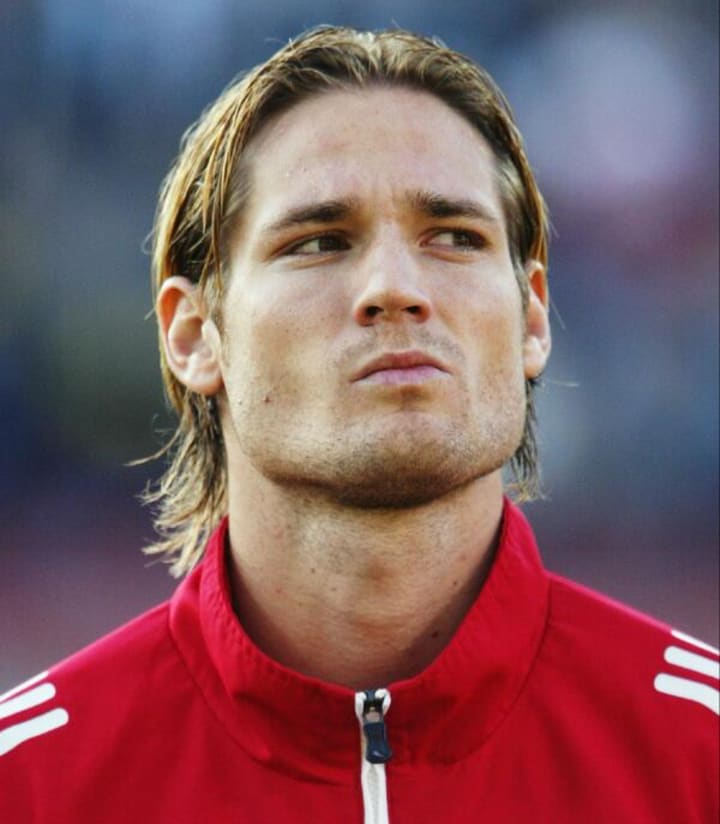 January 25 of 2004 was marred by the loss of Miklós Fehér. The Hungarian national had spent most of his footballing career in Portugal and at the time of his death he played for Benfica, which is one of the biggest football clubs in Portugal. In a game in which he came on as a substitute, he managed to assist the only goal of the game in the very last minutes. With the game being broadcast live, many witnessed Fehér receive a yellow card, even managing a smile towards the referee but only several seconds later he doubled forward before collapsing onto the field. His teammates rushed to his side and took the necessary measures to ensure his well-being and that he did not swallow his tongue. Players from the opposition even came to assist and paramedics were not far behind as they began immediate treatment on the 24 year old.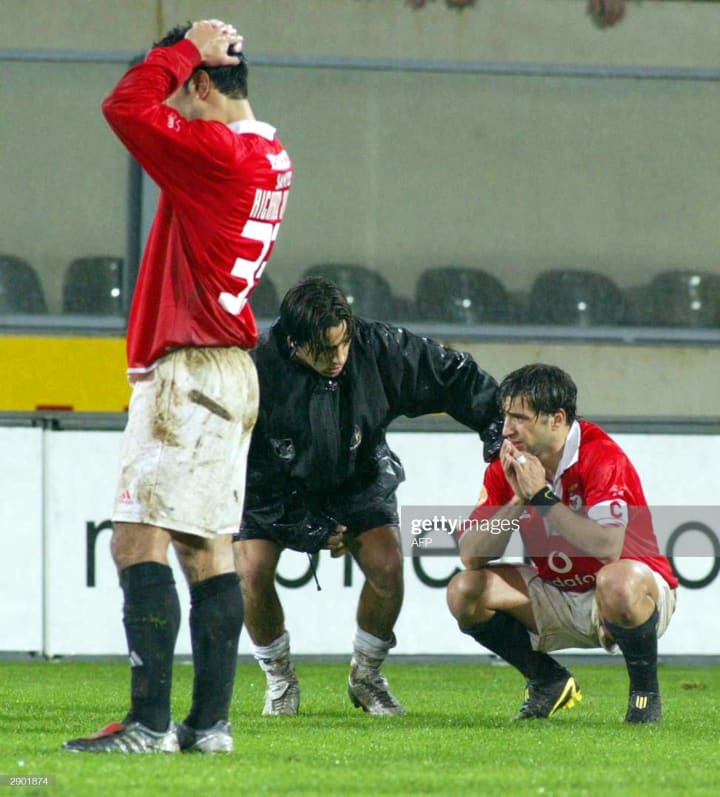 As the time ticked and the scenes horrified those that watched and those that had been playing alongside him just minutes before, an ambulance made its way onto the field and Fehér was transported to the hospital. Players could be seen weeping and comforting one another as distressing scenes continued to unfold before them. By midnight, Miklós Fehér's death was announced - sending shockwaves through the entire footballing community and breaking millions of hearts.
His cause of death was cardiac arrhythmia that was brought on by an undiagnosed heart condition known as hypertrophic cardiomyopathy - a condition in which the heart inexplicably becomes thicker. With this, the heart then struggles to pump blood in an effective manner which can trigger an onset of issues, sudden cardiac death being one of them.
A significant number of people that live with this condition are most likely unaware that they even have it as plenty are asymptomatic and usually live the average life expectancy. You may ask, don't professional athletes undergo screenings and tests to ensure their health and fitness? They do. So how is it that Miklós Fehér went undiagnosed despite going through all the necessary screenings.
Why is it that so many footballers suffer cardiac issues during physical activity even though they receive thorough medical examinations?
What we are seeing is a pattern of young, healthy and active individuals suffering severe cardiac issues seemingly out of nowhere. My question has always been why and research studies into this have revealed that footballers are in fact at a much higher risk of suffering cardiac arrest than was initially thought.
Why does this happen?
In a longitudinal study spanning 20 years and with over 11,000 candidates, researchers looked at the effect of cardiac screening in adolescent male football (soccer) players. In that time 23 deaths occurred, 8 of these deaths were as a result of cardiac diseases. 7 out of 8 of them were sudden cardiac deaths and 6 of the 8 candidates that died from cardiac sudden death had normal heart screening results prior. 225 of the candidates had congenital or valvular abnormalities which translates into the valve in the heart possibly being damaged, meaning the heart would have to work a lot harder to pump blood. Most of the deaths that did occur were linked to cardiomyopathy, which means it is a lot harder for the heart to pump blood to the rest of the body due to a diseased heart muscle (The New England Journal of Medicine).
Professional athletes are at a higher risk because their level of performance takes a toll on the heart which can prompt the heart disease in those with it. An adrenaline pump can mean that there is loss of water from the body through sweat and changes in electrolytes, this is another thing that can trigger cardiac arrest and this can be harmful if one has underlying heart issues (BBC).
Jack Goodman is a professor of cardiovascular exercise physiology at the University of Toronto and as an expert in this field, he has shared his insight on the subject by stating:
"These people can train and adapt and become extremely fit, extremely capable athletes with tremendous heart function and general physiology. But they are vulnerable at the right time with the right trigger to having this type of an electrical dysfunction that causes a serious arrhythmia that could lead to an arrest and in a fatal outcome. Exercise likely acts as a trigger, and the intensity of the exercise may make that heart particularly vulnerable to an arrhythmia that can cause a lethal outcome."
Sparks of Change
It was the death of Marc-Vivien Foé that prompted the Federation Internationale de Football Association (FIFA), or the football world's governing body, to introduce certain measures to not only prevent such from occurring again but also to raise awareness. FIFA now provides sudden cardiac arrest (SCA) response training to players, referees and to the FIFA staff. There are workshops available to offer greater insight on the aspect and the organization has launched a free FIFA diploma in football medicine which can support in depth learning and research for clinicians (FIFA).
In 2013, the FIFA Medical Emergency Bag was introduced - team medics and first responders were to be trained on how to use what was described as "potentially life-saving technology". The most significant part of the bag was the automated external defibrillator (AED) which can be used to bring back a normal heart rhythm by administering an electric shock.
"Global use of defibrillators is one of the highest priorities for FIFA in our battle to prevent sudden cardiac death on the pitch," Michel d'Hooghe, Chairman of the FIFA medical committee clarified. FIFA's Chief Medical Officer Professor at the time also added: "The high specification of equipment in each one of these bags comes as standard and is a first for the world of sport. We hope that the FIFA Medical Emergency Bags will lead the way for other sports federations to adopt their own safety bags".
Research suggests that the use of a defibrillator can increase the rate of survival by 50% - 70% if used within 3 to 5 minutes of cardiac arrest. Many have been in support of having access to this not just at a higher level but for the lowest levels too.
5 years ago, Atsley Mulholland, a non-league football player, began campaigning for defibrillators to be made available for grassroots and all sporting avenues after he lost his brother. His brother, Kyle went into cardiac arrests during a game of 5-a-side football and the tools necessary to help save his life were not available. Since then, Mulholland has made it his obligation to see a change and has been having conversations and working towards getting a petition recognized in order to give someone else a chance that his brother didn't have.
Jesse Lingard showed his support for Mulholland's efforts and has since tried to help bring attention to the movement.
Have these efforts been successful enough to save lives?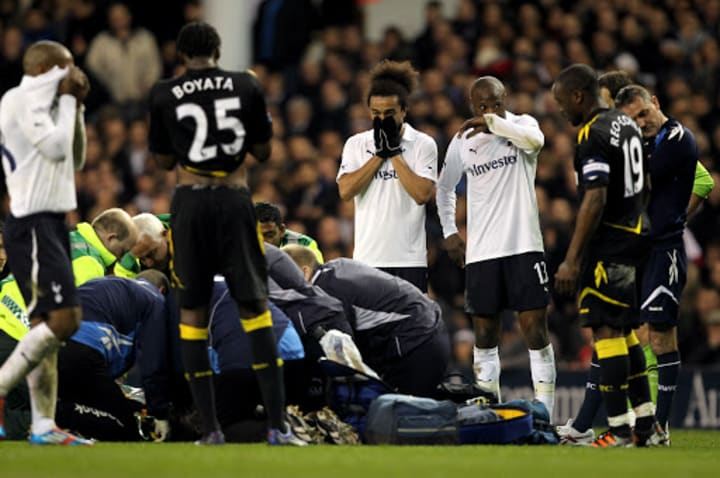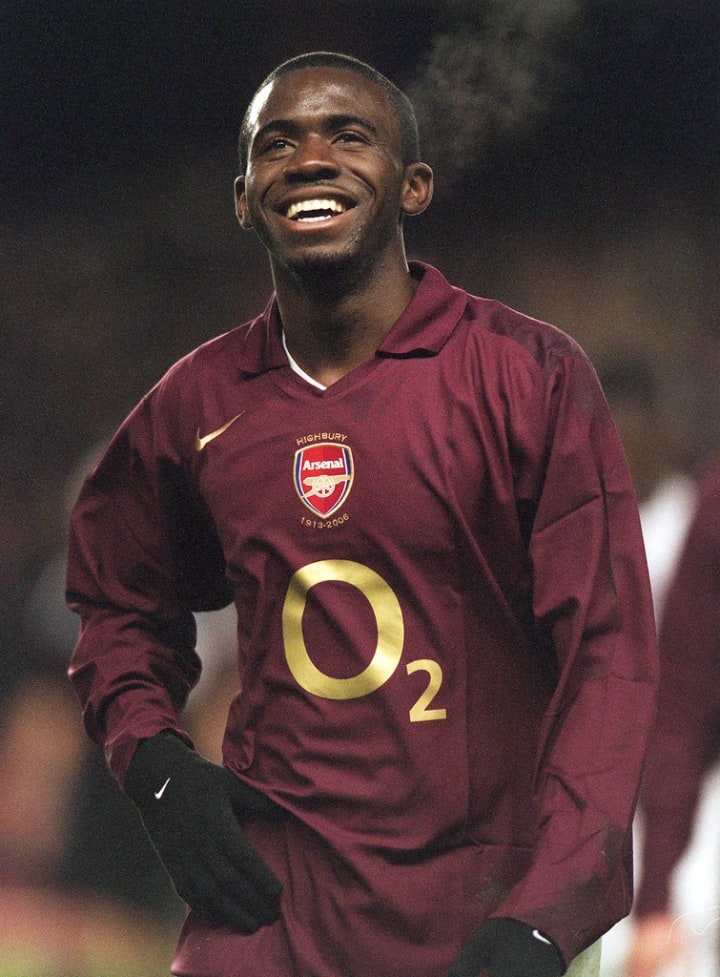 Fabrice Muamba went into cardiac arrest during an FA cup quarter final between his team, the Bolton Wanderers and Tottenham Hotspurs. A fan watching the game happened to be a Consultant Cardiologist and ran into the pitch to assist. He said "As soon as I saw them start CPR, something twitched in me. You always hope that, if you have a defibrillator and get there quickly, they will respond to at least two or three shocks. The longer the resuscitation, the less the chances of survival. But this is a very fit 23-year-old and those attending him are trained in CPR."
Maumba's heart had stopped for a shocking 78 minutes and he received a total of 14 shocks but none worked. The team doctor that attended to him would later say the former footballer was "dead " but miraculously, Fabrice Muamba survived the horrendous ordeal.
"Two hours after [regaining consciousness] I whispered in his ear, 'What's your name?' and he said, 'Fabrice Muamba'. I said, 'I hear you're a really good footballer' and he said, 'I try'. I had a tear in my eye." The team doctor shared.
Sadly, Muamba said goodbye to his professional career, following medical advice but he is alive and well today and now coaches a youth club.
Cases of cardiac arrests continue to be recorded but increased screenings may be able to detect abnormalities sooner. Delay Blind, a Dutch footballer with a decorated career having played for Manchester United and now Ajax, is able to continue his career despite having an implantable cardioverter-defibrillator (ICD). In 2019, Blind was diagnosed with Myocarditis, a heart condition that causes swelling to the heart muscle. This swelling can lead to numerous issues, one of them being sudden death. Whilst he has managed to continue his career in the sport, many have not had that fortune and the important thing is having access to the right tools that can make a difference.
Preventing players from experiencing cardiac arrest is not as straight forward as we would like since at times, the only way to know that one may have an issue is only until it is triggered. For now, the best thing to do is to increase screenings and to make them available not just for players in big leagues but to increase it for young athletes in academies too.
- Joy