Colorado Rapids: Rocky Mountain Heights
Part 5 of 27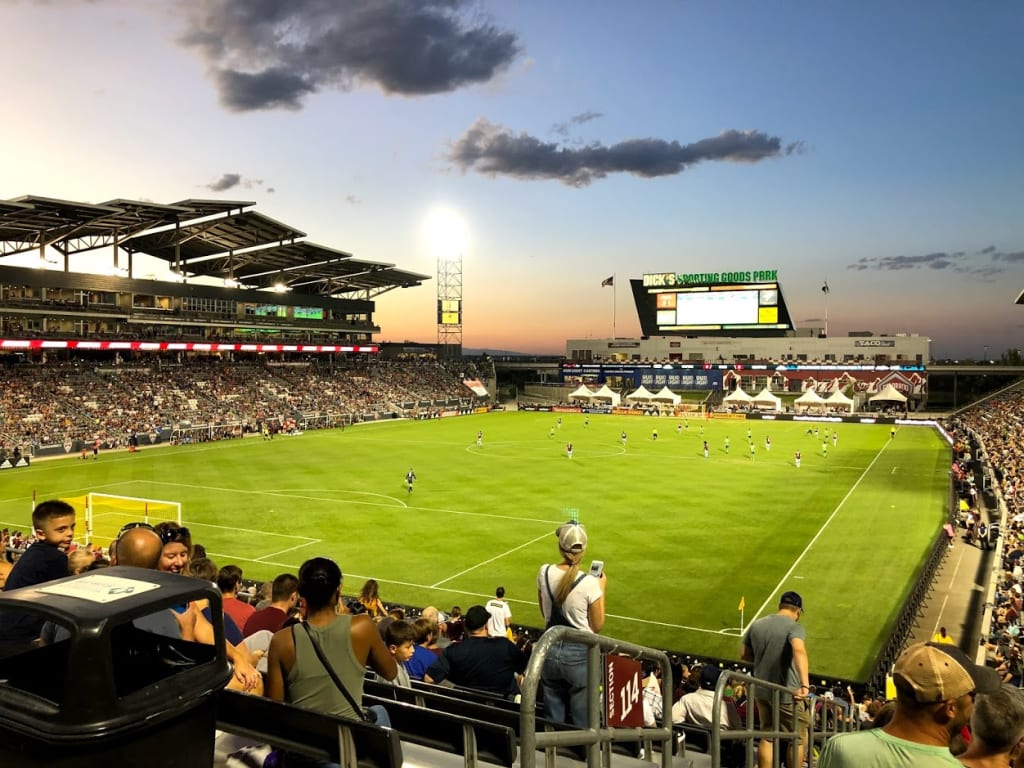 (www.stadiumjourney.com)
The air is a little thinner in these parts. Let me briefly go over the details of this young but already storied franchise. This article is the fifth in my series about the clubs of MLS.
The Club
Full Name: Colorado Rapids Nickname: The Five Stripes Founded: April 16, 2014 Location: Atlanta, GA, USA Stadium: Dick's Sporting Goods Park Capacity: 18,061 (expandable to 19,730)
Silverware
U.S. Open Cup: 2010 MLS Cup: NA Western Conference: NA
History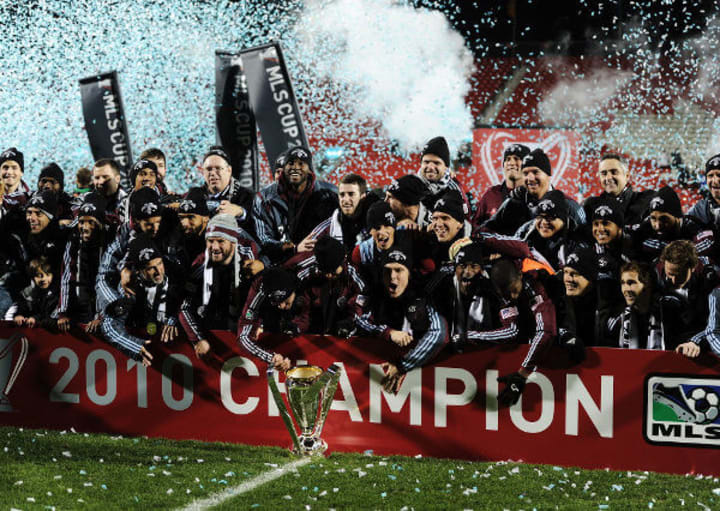 The club a mile high and aspirations to match has been around as long as the league has existed. A rocky start wouldn't seem out of place for this team given its geographical location but that's exactly what has defined the franchise's early formative years. From 1996 to 2009, the Rapids experienced highs and lows. In 1999, the burgundy ballers went to a U.S. Open Cup Final only to lose to USL Rochester Raging Rhinos.
This was then followed up by three seasons of average football. They made the playoffs twice during this span. But the team faltered in the 2002 semi-final. Again disappointing all expectations. This trend continued for the next eight years. Peaks of quality football with valleys of mediocre or sub-par seasons. Then in 2010, the team won its first and only U.S. Open Cup Championship. Beating FC Dallas 2-1 in a hotly contested final.
As the years rolled by the taste of anything close to this historic victory faded. From 2010 to the present the Rapids were successful in making the playoffs on a handful of occasions but never seemed able to replicate the form required to repeat the triumph of 2010. And so now they look to once again place their hands on the cup in 2021. Bolsters by a squad full of young talent and those in their prime. They seem poised now to regain some of their swagger and reclaim their status as King of MLS once more.
Players to Watch
Top of the list is forward Diego Rubio. If there was ever a player who was important to a teams prospects for a successful season it would be Diego Rubio. The Rapids desperately need him to catch fire and go on a goal scoring tear seeing as they are near bottom of the barrel. The team has struggled mightily in front of goal. So if there was a time to step up it would be now.
Michael Barrios is another player to keep tabs on. Barrios had a successful stint with FC Dallas which prompted his transfer to Colorado. But he has not been able to quite match his performances of old for the rapids. He is not short of quality. The man has pace to burn and a decent shot but has been inconsistent goal scoring wise. For him to be affective going forward this season he needs to improve his distribution. Both of it's his crossing and long ball passing.
Outside of the two mentioned there's a host of young defensive players that will be key to Colorado not only this year but for years to come. Austin Trusty, Kortne Ford and Keegan Rosenberry. The trio are still developing but I see this year as a crucial one in their growth.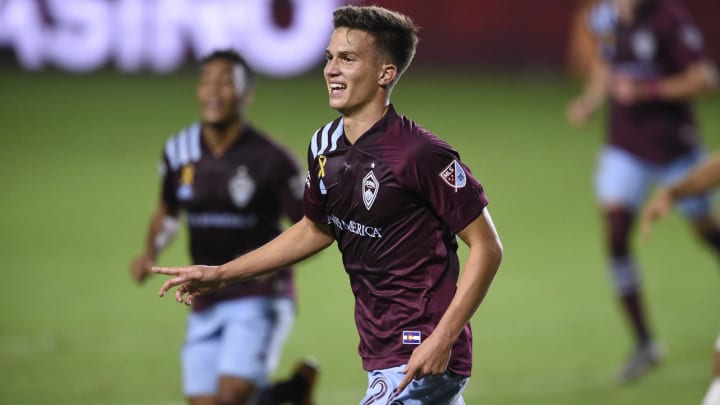 Season Predictions
The team is in transition but trending upwards leading into the season. I see them finish just below mod table. There's talent in the squad but the lack of consistency with the core group of forwards is concerning. This lack of consistency could very well lead to a panic buy at the end of the transfer season. Hopefully, Diego Rubio, Braian Galván or Andre Shinyashiki can ignite the attack and go on a goal scoring run. Only time will tell if the team from the Rockies can live up to the mountainous highs in which they play.
About the Creator
Avid traveler. Father. Weekend hiker. I enjoy almost every sport but football is #1. My other passion is to write historical fiction. So be on the lookout for my book. Thanks for reading!
Reader insights
Be the first to share your insights about this piece.
Add your insights