Chicago Fire FC: A Team in Flux
Part 3 of 27 is our first introduction to the Midwest and arguably the most famous city in the region.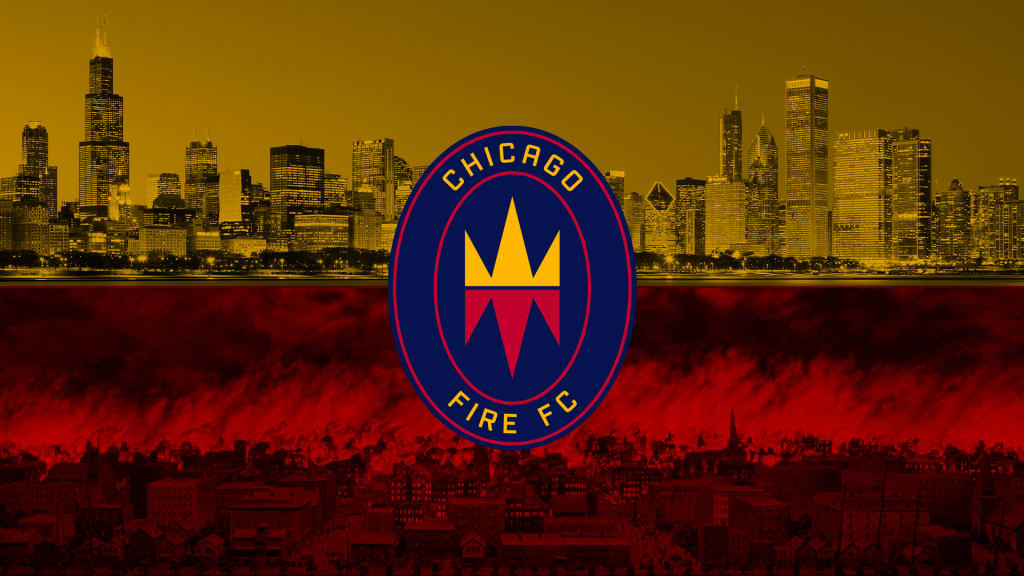 (www.mls soccer.com)
CHI Town! An original club with a rocky history. Is there light to be found at the end of this tunnel? And can the Fire shake the cloud of mediocrity that has hung over them for close to a decade?
The Club
Full Name: Chicago Fire FC Nickname: The Fire Founded: October 8, 1997 Location: Chicago, IL, USA Stadium: Soldier Field Capacity: 61,500
Silverware
U.S. Open Cup: 1998, 2000, 2003, 2006 MLS Cup: 1998 Eastern Conference: 2000, 2001, 2003 Supporters Shield: 2003
History
If some of you can believe this, there was a time when the Chicago Fire used to be a Top 5 team in MLS. Although for some it might seem like many moons ago. Back in the early 2000's the Fire was a team to be reckoned. The squad back then was loaded with talent. Names like Chris Armas, DeMarcus Beasley, Carlos Bocanegra, Peter Nowak and Ante Razov to name a few.
Ante Razov is still to this day the Fires most prolific goal scorer. Having scored 76 goals in 156 appearances across two stints with the club. During which he helped Chicago to all flour U.S. Open Cup trophies, one MLS Cup and their only Supporters Shield title to date.
Yet, those days were gradually replaced with the current situation. And it's not been for trying. In 2007, they brought in Fw/CAM Cuauhtémoc Blanco on a Designated Player contract. At this point Dave Sarachan was head coach and under the hot seat. But after 11 games into the 2007 he was fired and replace by Juan Carlos Osorio. Osorio then maned the helm for the rest of the 2007 and season which culminated in a semi final berth against the New England Revolution. However, Chicago would end up losing the Eastern Conference Final and also lose Osorio to the New York Red Bull's under auspicious circumstances.
Around the same time Osorio took over managerial duties the club ownership also changed. From then on the roller coaster ride continued. The trend became the Fire would squeeze into the playoffs and make a push to the final only to fall just short.
Player Watch
Well the list is short. And that's just the truth if it. The team is now in full rebuild mode ever since former owner, Andrew Hauptman, sold his majority stake in the team back in September of 2019. Since then they have had a new sporting director and a new coach who are trying to build continuity within the squad. But unfortunately they haven't inherited much.
Outside of top goal scorer, Robert Berić, there's no longer any consistent threat. Nemanja Nikolić And CJ Sapong had been the other go to guys in the not so distant past but both have left the club. In an effort to relieve the pressure now on Berić's shoulders they went out and bought up incoming talent Jhon Duran from Envigado FC of Colombia. He is young and full of promise. But still quite unproven and a ways off from starting week in and week out. Still his skill set is one that should he make good on developing his current talent he could prove to be quite the signing for Chicago.
The only other major area of note is the wingers on the team. The names Stanislov Ivanov, Fabian Herbers and Gastón Giménez should be on every Fire fans tongue. These three hold the keys to Chicago's attack and might be the very thing that decides if the club makes a return to the playoffs after a few year hiatus.
Prediction
Fair or unfair the Fire have very little to give a fan hope as far as making the playoffs go. Their defense is in complete rebuild and their key defenders are often injured. If Kappelhof can stay healthy for the majority of the year and new coach Raphael Wicky can settle on a back four then Chicago has an outside chance of making the playoffs. However, they will need to be water tight at the back which is something they lacked all of last year.
In the end I predict that their will be noticeable improvement on what the team managed last year record wise (5-10-8) but I don't suggest getting your hopes up for some magical season. Overall I see this being a season of many ups and downs. Nail bitingly close games and some not so close. The league just has too many teams with sharper attacks than the Fire. And that's why I don't predict them to far exceed what they did last year. My final prediction is they will end with a record of 10-9-15.
About the Creator
Avid traveler. Father. Weekend hiker. I enjoy almost every sport but football is #1. My other passion is to write historical fiction. So be on the lookout for my book. Thanks for reading!
Reader insights
Be the first to share your insights about this piece.
Add your insights