Champions League All-Time Top Scorer
UEFA Champion League is an annual Football Club Championship established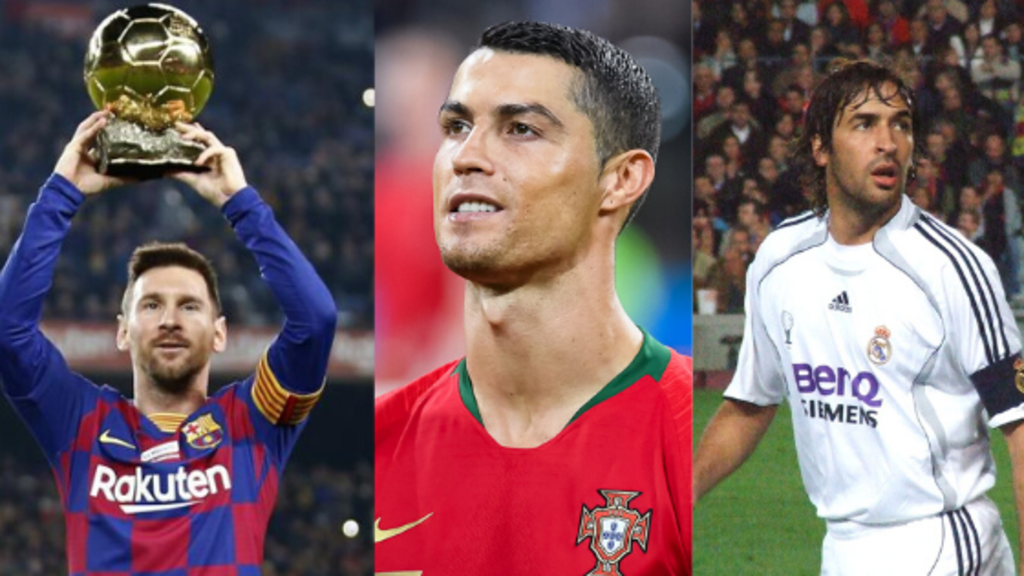 Champions League All-Time Top Scorer
UEFA Champions League is an annual Football Club Championship established in 1955. The tournament was named as the European Cup, and after the 1991/92 season, it was renamed as UEFA Champions League.
UEFA Champions League has maintained its magic over the years, as it has established itself as a major competition in Europe. The best clubs in Europe facing each other make the Champions League truly excellent. Furthermore, the level of competition is much higher than in any other league. Now in its 29th season since being renamed from the previous European Cup in 1992, it has achieved some of the top scorers who played this sport have graced the stadium in competition.
While a top player can easily play in their national league, playing in the Champions League is a somewhat enormous task even for the most talented players. The high level of competition, challenging environment, and high-pressure scenarios caused some of the big players to collapse. On the other hand, some players demonstrated a remarkable ability to succeed in the Champions League. There are some global players who really enjoyed playing the competition and scored many goals during their years. Regardless of the fierce opposition in the Champions League, these players have shown no signs of weakness. Moreover, will be known forever for scoring many goals in the competition, helping their teams achieve glory. Following are the top 5 goal scorers in the history of the Champions League: -
1) Champions League All-Time Top Scorer is Cristiano Ronaldo
If there is any player who can deal with the stress of the Champions League nights, it must be Cristiano Ronaldo because of his unrealistic work on him. Ronaldo has won the Champions League for Manchester United and Real Madrid in the past. He scored 126 incredible goals in 162 games and also won the Champions League title record five times. Moreover, appears to have developed this unstoppable aura every time he plays. Cristiano Ronaldo is all-time top scorer in Champions League, topping the UEFA Champions League top scorer in five of his last six seasons, having scored at least 12 goals in any of those years, including scoring 17 goals in 2013/14. Competing, knowing his ambitions will continue to score more and aim to lift the title with Juventus.
2) Champions League All-Time Top Scorer is Lionel Messi
Lionel Messi has a reputation of "best of all" and his fantastic work in Barcelona makes it difficult for anyone to discuss that. Messi has been the driving force of Barcelona over the years. Thanks to his great driving and scoring skills, help them win multiple championships. He has been an outrageous player in the Champions League over the years. He has scored some outstanding goals and repeatedly showing how important he really is. Lionel Messi scored 100 goals in the Champions League for Barcelona before this season and now has 112 goals in his name.
After making his debut in 2004, he scored his goal for the first time in a year and has not looked back, with four UEFA Champions League titles in his collection. The Argentine magician always remained in the high-pressure situations of Barcelona. Messi's exciting action in the Champions League made him one of the best players in the competition.
3) Champions League All-Time Top Scorer is Raul Gonzalez
Raul Gonzalez is a popular figure among Real Madrid fans because of his amazing work for the club during his career. Moreover, he also has a special place in the history of the Champions League. Raul was the right man for major events, and the Champions League was a favorite place to catch the Spaniard. For many years, Raul was the UEFA Champions League top scorer with a total of 71 goals. He scored a hat trick in his debut and reached double digits at his best in 1999/1000. Raul was a deadly scorer for Madrid in the Champions League and helped them secure three CL titles, which in turn helped gain the reputation of being one of the best players in the competition.
4) Champions League All-Time Top Scorer is Karim Benzema
Karim Benzema has been a seemingly permanent player for Real Madrid over the years. Furthermore, has remained despite seeing many of his colleagues leave. It can be said that he doesn't get the credit he deserves as a four-time champion in the Champions League. The French have not scored less than four European goals in a full season since 2009/2010. Benzema scored 60 goals in 112 Champions League matches, while at the same time he had a lot of success with Los Blancos. He even scored in the final last year to help Madrid win the third CL title in a row. Benzema is already among the top scorers in the Champions League, but his desire for more will see him rise in goal lists soon.
5) Champions League All-Time Top Scorer is Ruud Van Nistelrooy
Ruud van Nistelrooy is possibly the best Dutch striker to have honored the Champions League, as his statistics have proven to be the best scorer for his nation in the competition. Van Nistelrooy was extremely successful in the Champions League during his time in Manchester United, where he scored goals effortlessly. He scored 56 goals in 73 Champions League games, with an impressive percentage of 0.77 goals per game. The Dutch striker was the real fox in the box, with his stunning instincts that helped him score many goals. The Dutchman may not have won the Champions League, but he won the Top Scorer award in three different seasons during his stay in Manchester United: 2001/2002, 2002/03, 2004/2005. During the 2002/2003 campaign, in particular, he scored 12 times in just nine games, cementing his position as the best striker in the competition's history.
Conclusion
We always try to provide you the most accurate data by doing a lot of research. Furthermore, we always work hard on it to satisfy our readers. We recommend you to contact Watson Mechanical if you require any heating, plumbing or any related service. Whether your equipment requires service, annual maintenance, or you are want to replace/upgrade your existing systems, Watson Mechanical is always available for you. They also provide emergency service when needed.