Cardiff City v Millwall
Match Preview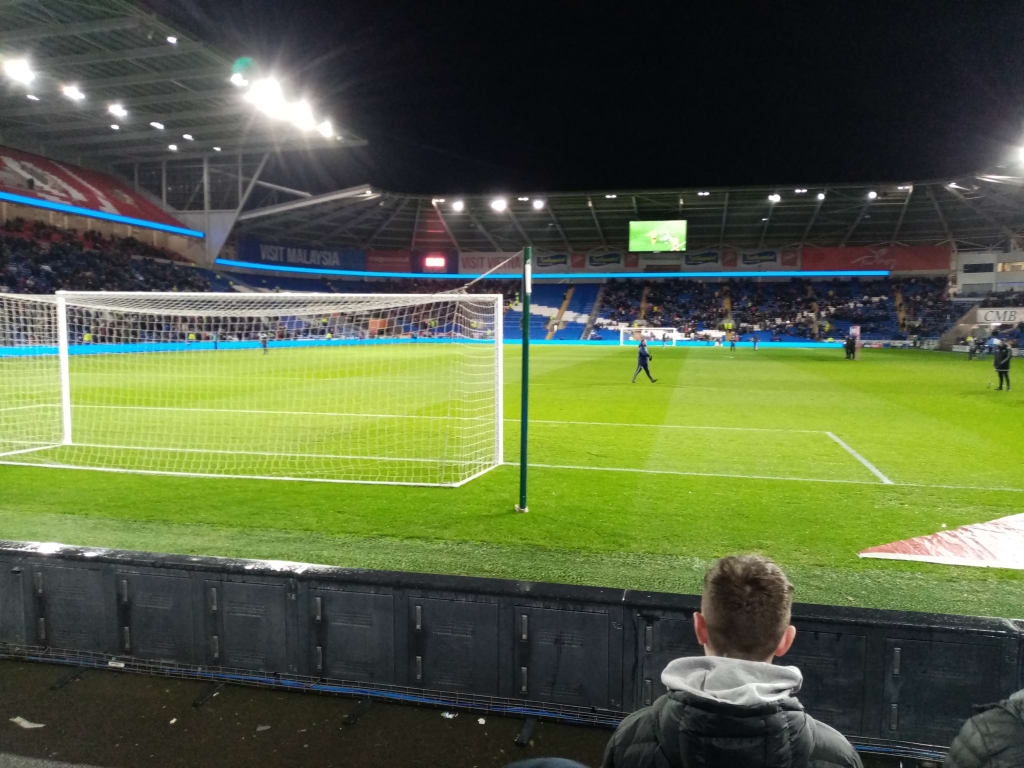 Cardiff City Stadium
Cardiff City will welcome Millwall to the Cardiff City Stadium on Saturday in the Championship. Cardiff are unbeaten in their opening three Championship matches, while Millwall suffered their first defeat on Tuesday at home to Fulham.
Cardiff have won one and drawn two so far this season. Aiden Flint scoring a late equaliser on Tuesday night at Peterborough United to earn a vital away point for the Bluebirds. Cardiff have five points and sit in 9th place in the table.
Millwall have two points from their opening three games and go to the Welsh capital in search of their first league win. Draws with QPR and Blackburn Rovers were followed by Tuesday defeat to London rivals Fulham.
Matches between these sides are close historically with the last seven being drawn. In last season meeting at Cardiff the side draw 1-1. Aiden Flint's own goal after nine minutes giving Millwall the lead before Kieffer Moore levelled for Cardiff.
Cardiff Manager Mick McCarthy confirmed that his side have no new injury concerns. Lee Tomlin, Mark McGuinness, Ciaron Brown and Isaac Vassell are all still recovering from injury. McCarthy made three subs as his side came from two goals behind and was pleased with their impact,
"The lads have done well. The lads that went on did well, but it's not headaches when you send subs on and they do well. It's a nice problem to have. If you put subs on and they don't do anything that's a different matter altogether."
Mason Bennett and Shaun Hutchinson will not be part of the Lions squad in Cardiff. Matt Smith, Danny McNamara and George Evans will all be pushing for a starting place after coming on on Tuesday night.
McCarthy expects a hard game as the Lions head to Cardiff,
"They'll be looking to get some points. At the start of the season, if you don't start it well it becomes tougher and tougher, looking for your first win.
"They had a pretty good season last year. But I can't remember going into a Championship game and it not being a scrap.
"It will be a hard game. No doubt about it."
McCarthy began his management career at Millwall and still holds a soft spot for them,
"All the clubs I've played for or managed, all have a place in my heart, but I play against them, I want to slap them.
"We're professionals. I loved my time there and I'll always be grateful for them giving me my chance to become a coach. I love going down there. When I go down there to watch games it's great. I live in the area, but there will be no favours given."
The two managers have contrasting views on players taking the knee before kick off. Millwall fans have booed players taking a knee and Millwall boss Gary Rowett saying,
"What we need at the moment is, we need the authorities to help clubs out and find a better way to unify people.
"I don't want to comment on individual people's decisions to do that, but we need to find a way to unify people and at the moment 20 seconds, 30 seconds in a game is causing such a rift and divide in football."
Sky Sports pundit Jobi McAnuff responded by saying,
"What you can do as the figurehead is condemn it in the strongest possible terms"
Mick McCarthy when asked about it said,
"I have an input on every decision I do. If I didn't think it was worth respecting I wouldn't do it.
"Quite clearly I do, and so do the players.
"I remember at Bournemouth and they didn't do it, so I checked with my team and they still wanted to do it, as long as they want to do it we'll continue to do it."
This match will be a close game given the history of results and the hard working style of both teams. Cardiff should have a little bit more quality to edge the game.