CaliMax
The victor of my fantasy world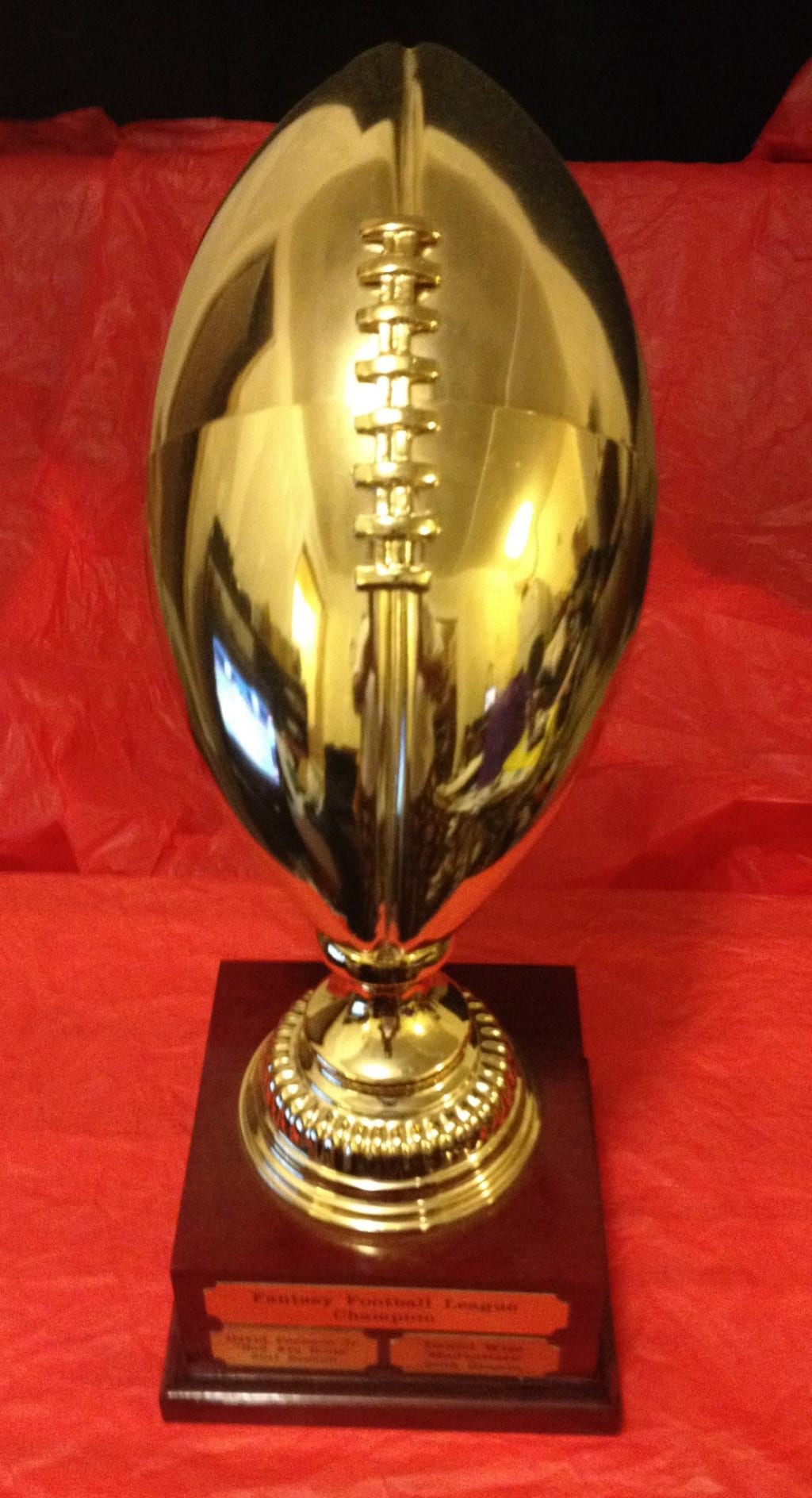 Valley Master League Trophy
People enjoy immersing themselves in fantasy to get away from the stress and anxiety that many of us experience in our real lives. Some people enjoy reading fantasy such as the Harry Potter series or J.R.R. Tolkien books. Many enjoy reading graphic novels and comic books such as those by Marvel, DC, and Dark Horse. Others enjoy dressing as fantasy characters (cosplay) with outfits they make themselves. While still others enjoy playing fantasy games such as Dungeons & Dragons. A few might prefer their fantasy to be futuristic such as Star Wars or Star Trek. My favorite fantasy escape is fantasy football. I know that some of you reading this right now might be thinking that fantasy football doesn't qualify as a fantasy world but I beg to differ.
I became obsessed with NFL football when I first played organized football back when I was in the 8th grade. Before I playing Pop Warner football, I used to be a big Major League Baseball fan. Unfortunately for me, and my dad, I wasn't very good at hitting a baseball and wasn't picked up by a baseball team until I was in the 7th grade. And, even then, I was picked up by the worst team in the league because they didn't have a full roster. Yes, our coach made it pretty clear to me that that was the case.
Anyway, when I was in the 8th grade a friend of mine convinced me to try out for his Pop Warner football team. I showed up for tryouts and eventually made the team as the starting left offensive tackle.
We went undefeated in our league that season. Me and my cousin, who was the starting left guard, were proud of not allowing a single sack from our side of the line throughout the whole season. But I was a bit disappointed that neither me nor my cousin were recognized for all of the hard work we put in to protect our quarterback and running backs. Our center was the only lineman recognized for his play at our end-of-the-season awards. My cousin and me didn't even get a mention and ended up getting what were basically "Participant" awards.
After that season, I was determined to not be a lineman my freshman year. That summer I got together with a friend of mine to work at being better football players. We created our own workouts to learn to be good passers, receivers, and kickers. We worked at it all summer.
I signed up for freshman football tryouts the first day of school. I signed up to try out as quarterback. Unfortunately, the freshman coach already had his starting quarterback in mind; a former Little League All-Star pitcher that he coached last Little League season. The coach suggested I try out as a halfback, saying that he would design plays where I could throw some passes.
I researched NFL halfbacks and fell in love with the position, seeing all-time greats like OJ Simpson, Walter Payton, and, my all-time favorite, Gayle Sayers. I worked hard to try to reach their greatness. Unfortunately for me, my best friend, who played halfback opposite me, had unbelievable speed and all of our running plays were given to him.
Anyway, because of my research, I became a bigger NFL fan than ever. I watched football all day on Sunday and never missed Monday Night Football. I memorized players, stats, and records.
I stopped following the NFL when I joined the Army and was stationed in Germany. I especially didn't watch games when I was deployed to Bosnia and Herzegovina.
I regained interest in the NFL after I was discharged from the Army and my buddy, Johnny, invited me to go to Mexicali, which is a city in Mexico just across the border from my hometown of Calexico, to go cash in a winning parlay ticket at a casino there.
On the way to the casino, my buddy explained to me how parlays work, about point spreads, and over/unders. I placed my first NFL bet that day and wound up winning $100 on a $10 bet. I ended up placing bets weekly that season and came out ahead $250 for the season.
Just before the next season began I received an email to join Yahoo!'s fantasy football. I joined a league and I've been hooked ever after.
I've coached youth football teams. I coached my son's teams. We won the champion once and ended up in second place three times.
I fantasize about fantasy football year-round. I research players, teams, and schedules in the offseason. During our fantasy football draft, I take the best players available. I have wound up in the playoffs more often than not and have won the championship once. I placed second last season.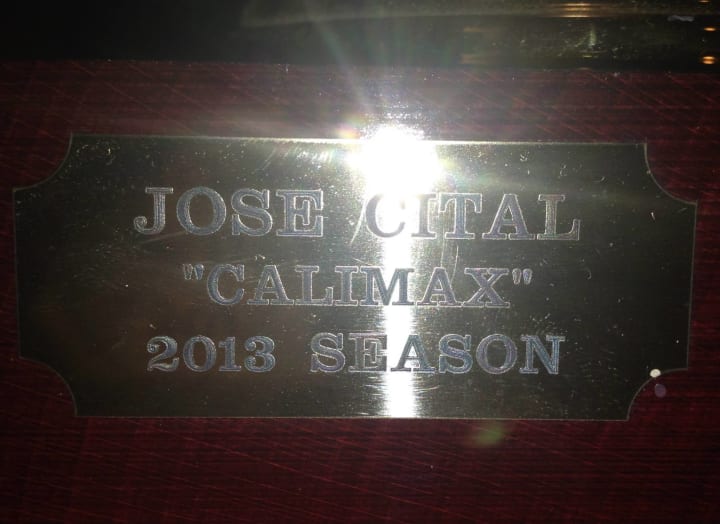 Fantasy football lets me relive my high school football years. I live vicariously through the players I draft. I feel like a talent scout when drafting and feel proud when my players do well. I feel like a successful coach when my lineup outscores my opponents.
There are no dragons, fairies, robots, or superheroes in my fantasy world. My fantasy world is full of touchdowns, amazing catches, elusive runs, and trick plays. And my fantasy world has just as much drama and magic as Harry Potter and Star Wars. Which by the way is my second favorite fantasy world.
football
Keggercast is an entertainment company. We book comedy and music shows in Imperial Valley, CA. and Yuma, AZ. We interview local entertainers and businesses.