Breaking News
Olympic superstar Tori Bowie tragically passes away at just 32 years old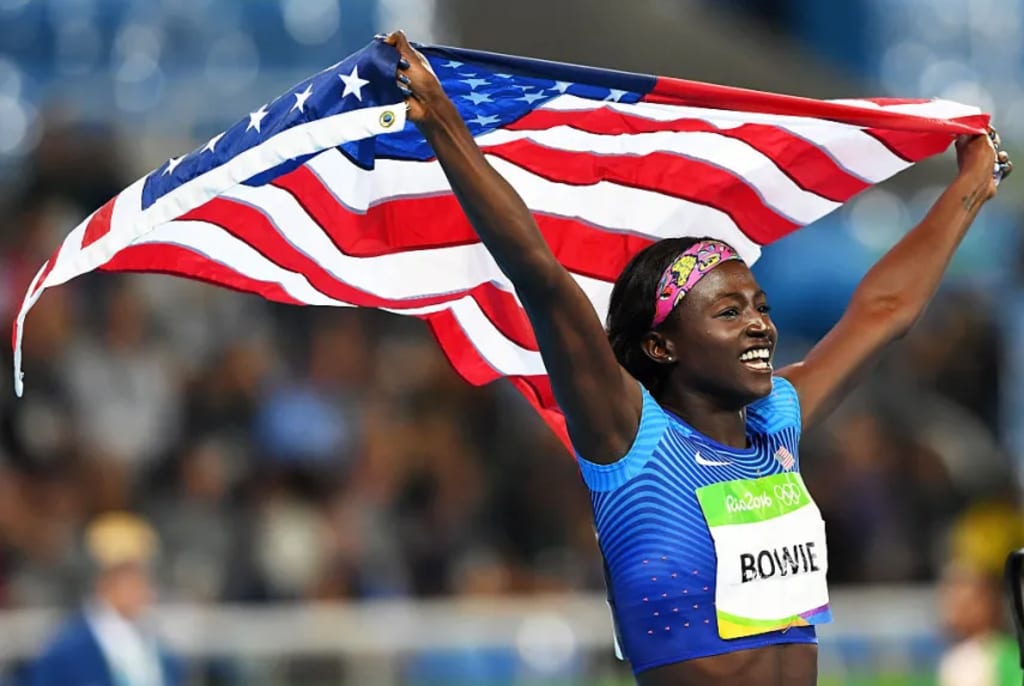 Tori Bowie, the talented sprinter who won three medals at the 2016 Olympic Games in Rio de Janeiro, has passed away at the young age of 32.
Tori Bowie, the sprinter who won medals at the 2016 Rio de Janeiro Olympics, has passed away at the age of 32. Her management company and USA Track and Field confirmed the news, but no cause of death was given. The CEO of USA Track and Field expressed sadness over her passing and praised her as a talented athlete with an immeasurable impact on the sport. According to the Orange County Sheriff's Office in Orlando, Florida, Tori was found dead at her home after deputies responded to a well-being check. There were no signs of foul play.
Tori Bowie was raised in Sandhill, Mississippi, and got into track and field when she was a teenager. She quickly became a standout athlete, excelling in both sprinting and long jumping. She went on to attend Southern Mississippi, where she won the long jump NCAA championships for both the indoor and outdoor events in 2011.
In the 2016 Rio Olympics, Bowie had an outstanding performance, winning a silver medal in the 100m race and a bronze medal in the 200m race. She also helped her team win a gold medal in the 4x100m relay as the anchor leg, alongside Tianna Bartoletta, Allyson Felix, and English Gardner.
Tori Bowie continued her winning streak at the 2017 world championships in London, where she took the gold in the 100 meters and also helped secure the 4x100 relay team's victory.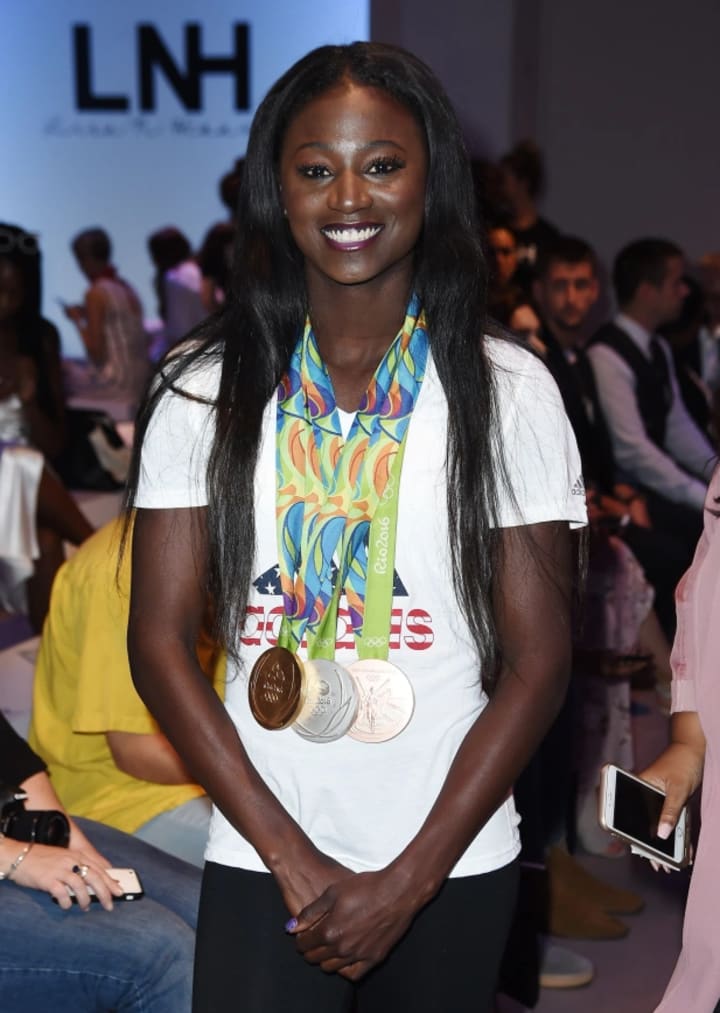 "Tori was an enthusiastic and sparkling personality," said coach Craig Poole, who had the pleasure of working with her early in her career and again later. "She was really fun to work with."
The track and field community mourned her loss on social media, with fellow sprinter Shelly-Ann Fraser-Pryce expressing her condolences on Twitter, saying, "My heart breaks for the family of Tori Bowie. A great competitor and source of light. Your energy and smile will always be with me. Rest in peace."
U.S. hurdler Lolo Jones added, "Too young. Gutted to hear about Tori Bowie. Incredible talent. A beautiful runner. I pray for the comfort of her family, thank your for blessing us with her. The running community mourns an incredible loss."
Brittney Reese, a fellow Mississippian and three-time Olympic medalist in the long jump, also expressed her grief, writing, "I'm so heartbroken over this … You have made a lot of us proud thank you for representing our state of Mississippi like you did … RIP!"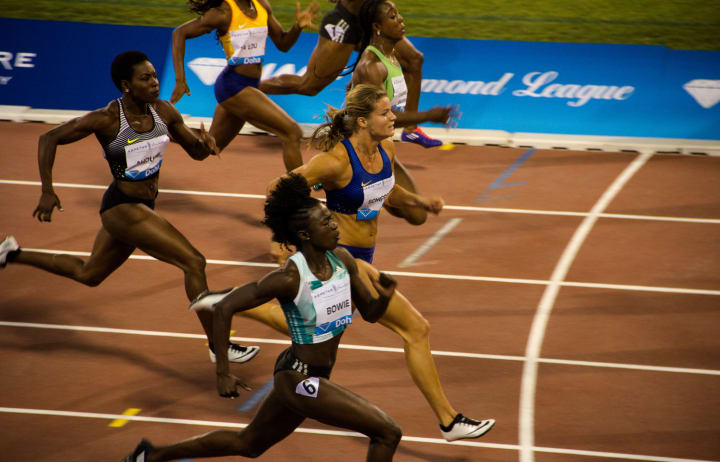 Bowie's grandmother took her in as an infant after she was abandoned at a foster home. She initially saw herself as a basketball player and only reluctantly joined the track team, but Bowie quickly became a state champion in the 100, 200, and long jump before attending college.
Tori Bowie won her first major international medal, a 100-meter bronze at worlds in 2015. She credited her grandmother for inspiring her, saying, "my entire life my grandmother told me I could do whatever I set my mind to."
Icon Management, her management company, posted a picture of Bowie making a heart shape with her hands on Twitter. The company shared the heartbreaking news, saying, "We've lost a client, dear friend, daughter, and sister. Tori was a champion...a beacon of light that shined so bright! We're truly heartbroken and our prayers are with the family and friends."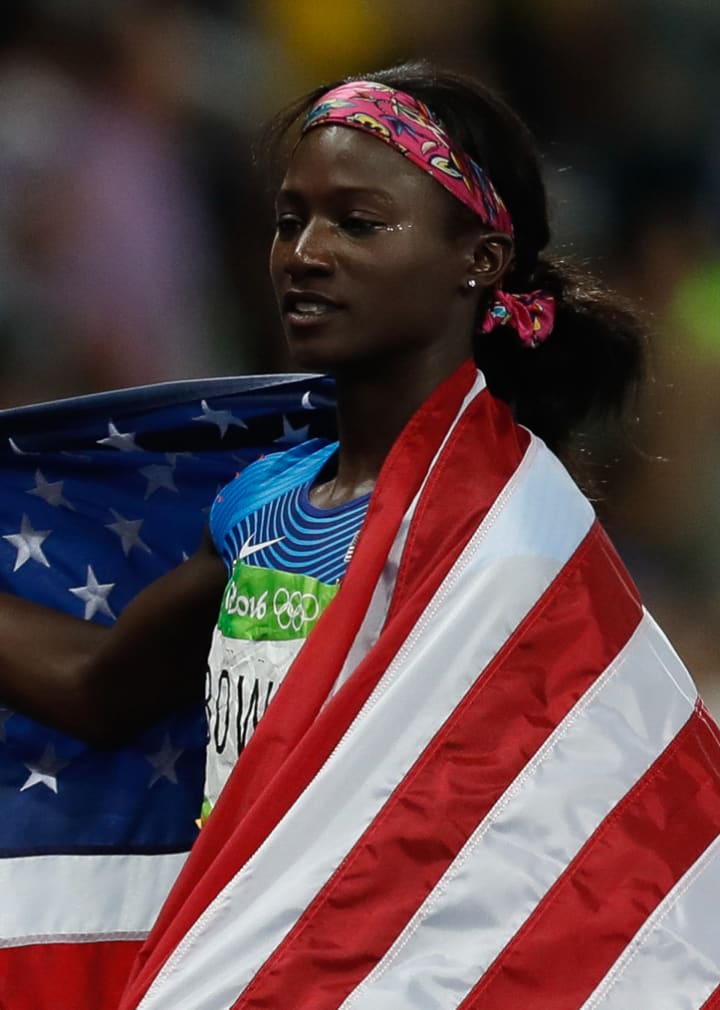 As an avid follower of track and field, I was deeply saddened to hear about the passing of Tori Bowie. She was an incredibly talented athlete who had a significant impact on the sport, both in the United States and around the world. Her success on the track was a testament to her hard work, dedication, and natural ability, and she inspired countless young athletes to pursue their dreams and strive for greatness.
Bowie's achievements, which include multiple Olympic medals and world championship titles, are a testament to her skill and determination. Her success in the 100 and 200-meter sprints, as well as in the long jump and relay events, made her one of the most versatile and dynamic athletes in the sport. Her impact on the track and field community, both as an athlete and as a person, will be deeply missed.
"I can do whatever I set my mind to" - Tori Bowie
At the same time, Bowie's story is a reminder of the resilience and strength of the human spirit. Despite facing significant challenges in her life, including being left at a foster home as an infant, she was able to overcome adversity and become one of the greatest athletes of her generation. Her dedication to the sport and her love of competition were truly inspiring, and she will be remembered as a true champion and a role model to young athletes everywhere.
Overall, Tori Bowie's legacy will continue to inspire and motivate generations of young athletes to come, and her impact on the sport of track and field will be felt for years to come. May she rest in peace, and may her memory continue to inspire us all to pursue our dreams and strive for greatness.
About the Creator
My name is cruddymoose. I am a passionate writer and wordsmith, has always had a love for the written word. With a keen eye for detail and a creative mind, I try to bring a unique voice to the world of writing.
Reader insights
Be the first to share your insights about this piece.
Add your insights