Best Real Madrid Fan Accessories & Gifts in 2018
Between jerseys and jackets, there are many ways to support your favorite team. Here are the ten best Real Madrid fan accessories & gifts in 2018.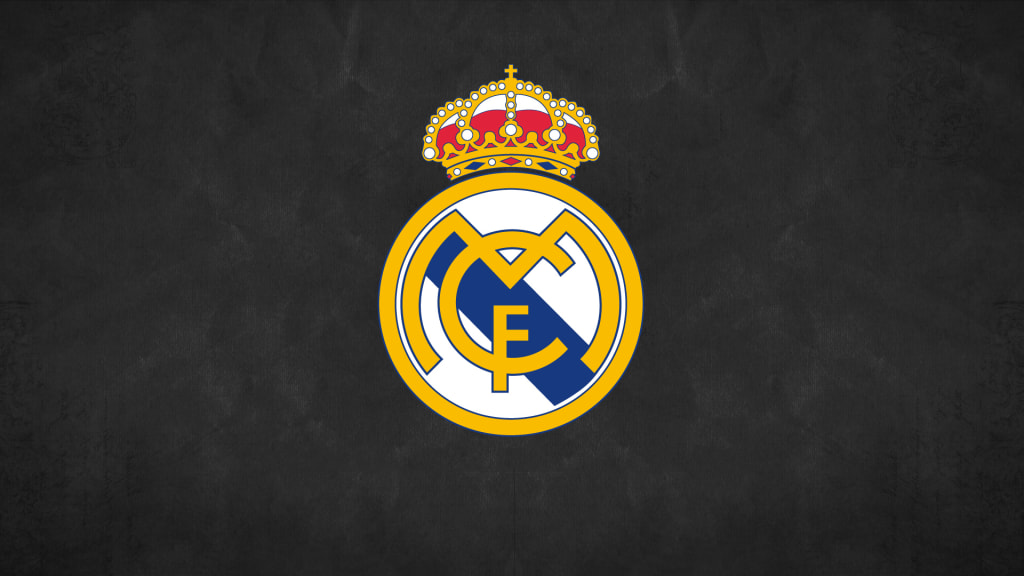 Real Madrid is one of the most popular and successful clubs in soccer, which has a long history, dating all the way back to 1902. With their record-setting 33 La Liga titles, to their notorious crowned logo, Real Madrid is an iconic team.
For any fan of Real Madrid, receiving a scarf or Cristiano Ronaldo jersey can feel like the ultimate gift. But there are so many ways to support your club, whether it's worn on your body or hung up in your house. And if you're trying to decide what to give a soccer fan for a birthday or holiday, give them the gift of their favorite team. Here are the ten best Real Madrid fan accessories and gifts in 2018.
What better gift for a Real Madrid fan than a jersey of its star player, Cristiano Ronaldo? Along with Barcelona's Lionel Messi, Ronaldo is often considered one of the greatest players of all time. And now on Fanatics.com, you can show your fandom with this home white replica jersey for about $70. Whenever I wear my favorite player's jersey, I want to be able to wear it in any climate. And with this Ronaldo jersey by Adidas, its Climacool technology helps take away heat and moisture from your body, so you'll never feel too sweaty to cheer on your team.
Soccer scarves have been a necessary accessory for any fan since the early 1900s. This Real Madrid scarf is one of the most essential Real Madrid fan accessories, featuring their 2018 home colors of white and teal, and their unmistakable emblem on the end. This scarf is machine washable and is made from acrylic materials, which makes it lightweight and doesn't require any kind of special instructions. While it's not as warm and heavy as a wool scarf, you'll still be able to cheer your team on at a match during chilly weather.
These socks will not only keep your feet warm with its polyester material, but they'll help support Real Madrid all day long. These are the official home white Real Madrid socks, which will keep you comfortable and make you feel like one of the players. These socks run high up on the leg, offering arch and ankle support while covering your calves, and having a mesh material on the front that makes them highly breathable. The Real Madrid home white socks are machine washable, but need to hang dry.
Shield your eyes from the sun or the occasional loss with these Real Madrid sunglasses. Made entirely of plastic, they might feel like they're on the cheaper side, but you won't have to worry about them breaking as easily. The Real Madrid Geo Club Sunglasses offer complete UV and impact protection. So if you find yourself at the match in the summer heat or caught in a hooliganism fight, your eyes will be protected. These stylish glasses are the perfect among Real Madrid fan accessories, featuring the club emblem on the front corner.
This fitted Real Madrid hat is a simple, yet stylish and classy design. Its logo and crown are the primary focus here, which is probably the only focus you want if you're a Real Madrid fan. With its tough, fitted size and flat bill, this hat is made just for you. While the surface of this hat is washable, I wouldn't recommend throwing it in the washing machine. Still, this is a must-have for any Real Madrid fan as you're able to flash your club's crest on a neutral black front.
This jacket is one of the best Real Madrid fan accessories you can find. The Real Madrid Anthem Jacket has a fleece lining so you can stay warm on those cool nights in the stands. Available in a home white color or in purple, wearing this jacket is a classy way of supporting your club. This jacket is also mid-weight, so it will never feel too heavy and hot or too light. You'll have plenty of pocket space also, with two side pockets and two inside pockets, so you can put your tickets away before the match.
This full-zip jacket captures the Real Madrid's team colors of teal and white. Made entirely of polyester and includes a fleece lining, this jacket too will keep you warm and stylish in the stands. Although it's made for more moderate climates, you'll still be able to wear this in mild temperatures. This officially licensed jacket includes two front zipper pockets and the Real Madrid crest on the front. Everyone will know you're a Real Madrid fan with this stylish jacket.
Watching any sporting even without a cold beer is almost impossible. One of the best Real Madrid fan accessories you can buy is the Real Madrid Freezer Mug. Fit with a blue lining and sealed with the Real Madrid crest, you'll never be thirsty with this mug. You'll be able to keep your mug in the freezer while your beers cool down in the fridge, so you'll never have to resort to warm drinks during the game.
Show your team support by repping this three foot by five foot Real Madrid flag in your home. This flag is made from durable materials that allow you to either hoist this on a pole outside or hang it on the wall. Featuring the Real Madrid colors, the flag has a special dye in it that helps the colors stay vibrant, and won't fade after time. So let those colors fly!
This home white replica jersey is the perfect gift among Real Madrid fan accessories. Instead of giving them a jersey with a player's name on it, you can personalize, and customize it by putting their own name on it. This jersey will be a pleasant surprise for any Real Madrid fan so they can feel like part of the team. Made with Adidas' Climacool technology, this jersey will keep you dry, keeping sweat and moisture away.
The custom Real Madrid jersey also doesn't include any uncomfortable stitching on the back of the neck, so it'll never irritate your skin. Real Madrid is one of the most popular soccer clubs, and these gifts and accessories are essential for any passionate fan.
Reader insights
Be the first to share your insights about this piece.
Add your insights