Best Premier League Signings of 2018-19 so Far
There have been many new faces in the Premier League this season and a number of players have already impressed in their new clubs.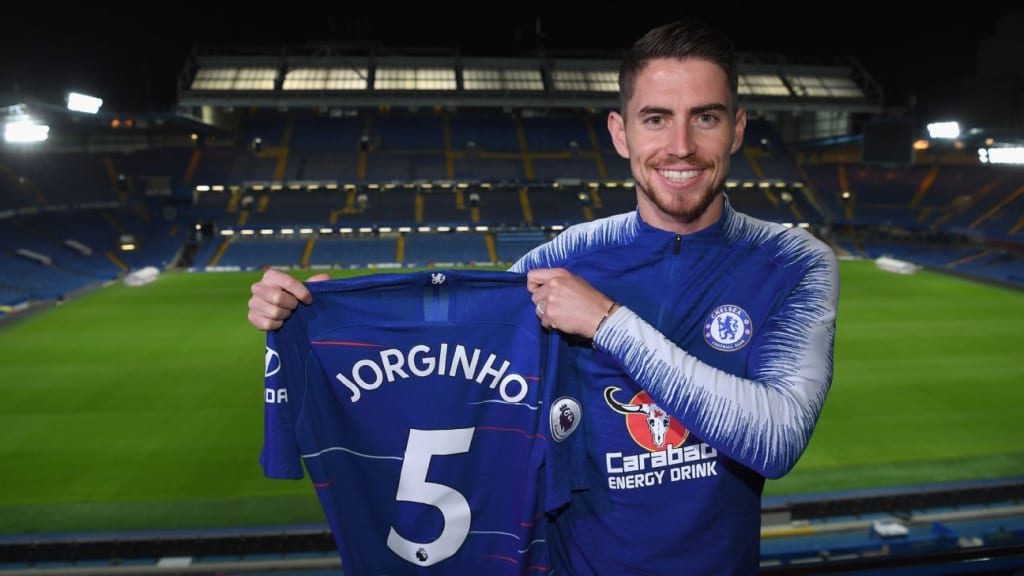 Riyad Mahrez (Leicester City → Manchester City)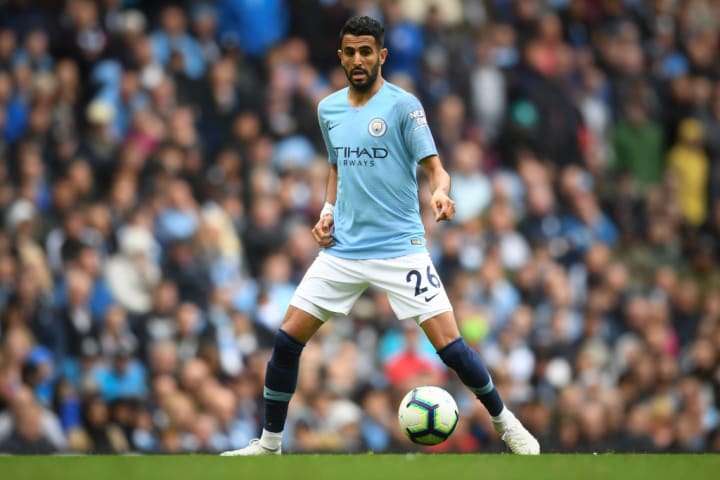 The Algerian winger has been an integral member for the Citizens. Despite a slow start at the beginning of the season, he seems to have found his place in Guardiola's system, especially on the defensive side. Pressing and ball recovery are parts of his game that were always underrated but he has massively improved this season. According to Skysports, Mahrez is recovering possession of the ball on average, 7 times per 90 minutes which makes him the number 1 player in this category among City players. Offensively, he looks to have regained to confidence from his Leicester City days, although that was to be expected. With an in-form Mahrez, the Citizens can expect great things this season.
Jorginho (Napoli → Chelsea)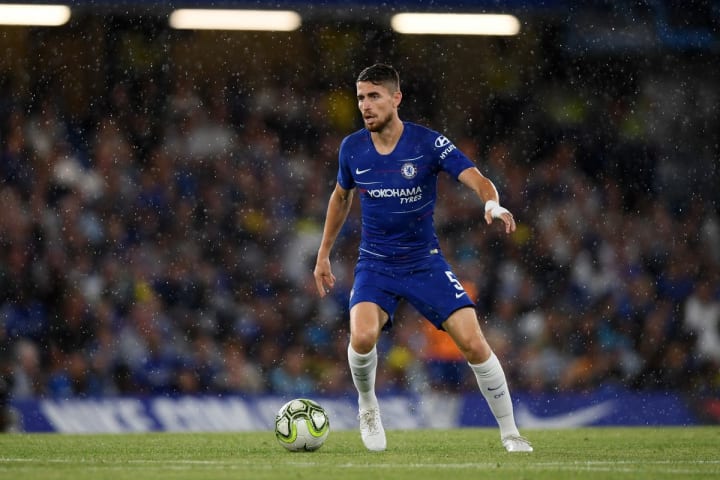 When Maurizio Sarri arrived at Chelsea during the summer, the first player he recruited was Jorginho. They've obviously worked together back at Napoli and he (Jorginho) knows his system very well. He's not a player known for his dribbling, but if you pay attention to him during a live match, you'll see the massive influence he has in Sarri's style of play. He's at the focal point of Chelsea's midfield. His simplicity on the ball and his ability to play one-touch football allows him to make the game flow through him. He is currently the best passer in the Premier League with 1186 passes (91.3 % passing success rate) which is 100 passes that the second best passer, Aymeric Laporte (Manchester City). Furthermore, the Brazilian-born Italian midfielder provides a strong defensive stability in front of the backline, with the help of N'Golo Kante of course. With a world-class dictator of the game in Jorginho and with top players like Hazard and Willian, Chelsea is, in my opinion, the biggest threat to Manchester City for the title.
Lucas Torreira (Sampdoria → Arsenal)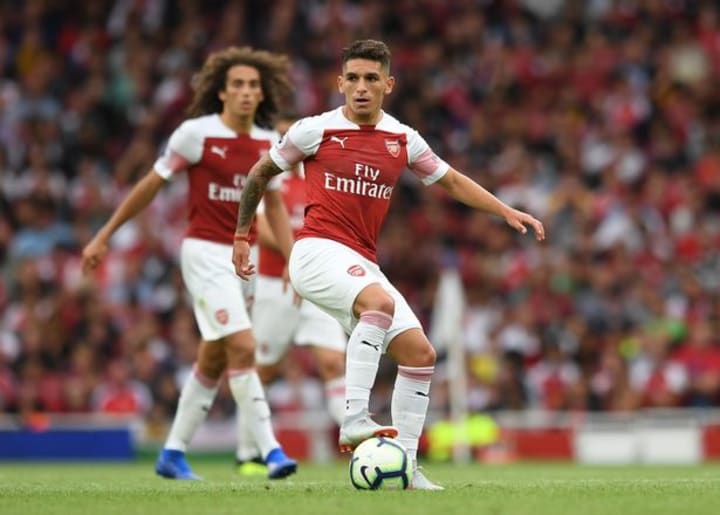 Since his arrival in London, Torreira has done nothing but impress. The Uruguayan midfielder took a few games to settle in, but now, he's surely one of the first names in Unai Emery's starting 11. At 5-foot-6, he's obviously not an imposing presence in the midfield, but what he lacks in height, he makes up in work rate and athleticism. His defensive instinct and his calm ball distribution along with his ability to quickly react to danger make Torreira a key player that gives them something that they lacked in previous seasons. There is a clear difference when he's on the pitch and when he's not. According to Skysports.com, in 548 Premier League minutes with Torreira on the pitch, the Gunners has scored 20 goals and only conceded 3. Without him, they have scored 9 goals and conceded 10. He intercepts and recovers the ball more than any of his teammates, and he has the highest winning percentage of duels in the team. Let's be realistic: Arsenal won't win this season. But they now have a defensive stabilizer who's only 22 years old. Not only is he a player who has a big impact on the present but he'll be a solid defensive midfield option for the future. In 5 years, we may be talking about how big of a bargain Arsenal bought him for (26.2 million pounds). The future of Arsenal is definitely bright.
Richarlison (Watford → Everton)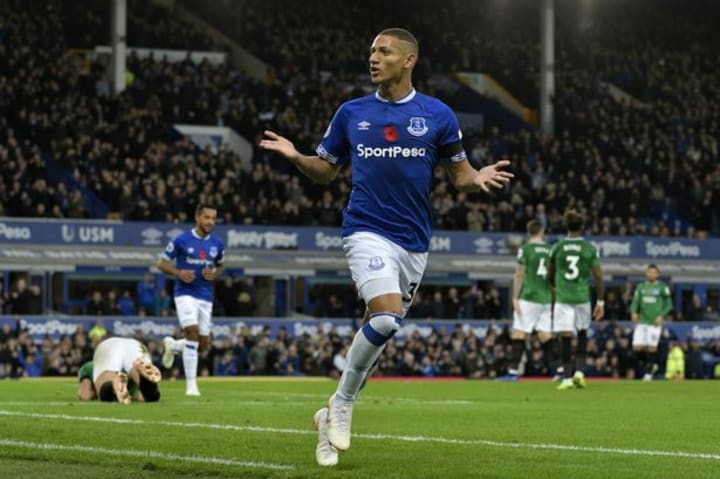 There were lots of doubters about this signing, especially for the price tag linked to hit. Despite the negative noise, the young Brazilian has proven the doubters wrong. The forward has been in great form throughout the campaign. He has scored 6 goals in 10 appearances so far, and there is no indication of slowing down. He seems to have fully adapted to the physicality of the Premier League since his arrival last year with Watford. Furthermore, his recent form earned him his first senior international call-up for Brazil where he has already scored 2 goals in 4 appearances for the Seleção. With Richarlison as their main attacker, Everton can hope for big things for the next few years.
Honorable mention :
Sokratis Papastathopoulos (Dortmund → Arsenal)
Matteo Guendouzi (Lorient→ Arsenal)
Xherdan Shaqiri (Stoke City → Liverpool)
Joao Moutinho (Monaco → Wolverhampton)
Reader insights
Be the first to share your insights about this piece.
Add your insights