Barcelona's Rot is too Deep for a Manager to fix
We at Headkick.co are determined to bring original football content like this to you!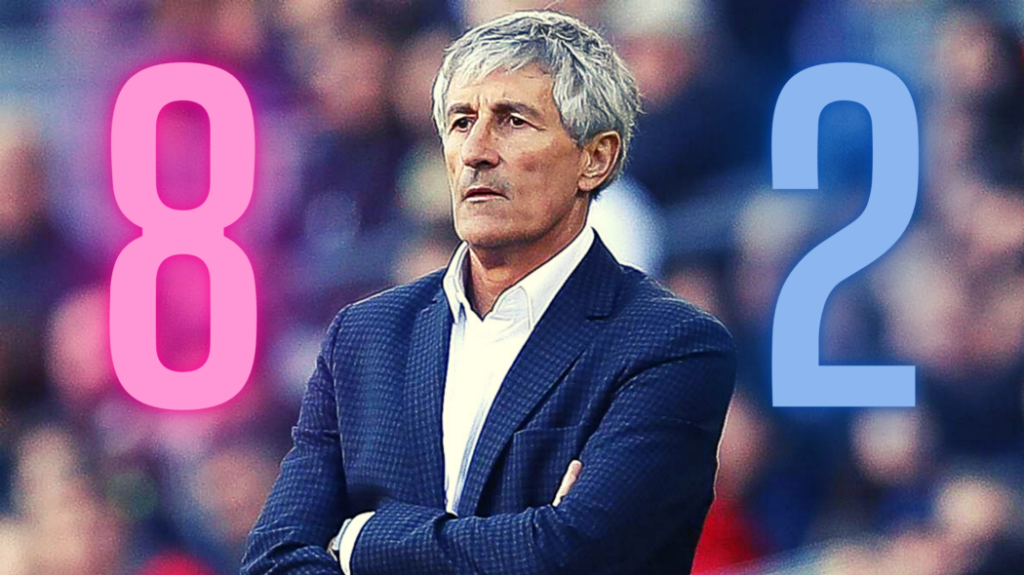 Barcelona's worst nightmares came true on the night Bayern Munich's attack, spearheaded by Thomas Muller and Robert Lewandowski, destroyed the blaugrana by smashing 8 goals past them. It was the second thrashing of the Catalans at the hands of the Germans after that famous 7–0 aggregate defeat in 2013.
It was a defeat that sent shockwaves through the football world, for, no more than a decade ago, Barca, then managed by Pep Guardiola, was hailed by many as the greatest team in the game's history. For the lay watcher, 8–2 was a monumental fall from grace, but for the die-hard culer, it was a stab that had been coming; only the dagger turned out to be much bigger.
One wonders how much damage could be further caused to a fanbase already attempting to heal from the horrors of Rome and Liverpool. There were many takeaways from the game against Bayern Munich, but the most shattering of all was Barca's complete pivot away from Cruyffian principles and philosophy in their football, and that's probably what hurt fans the most.
The genesis of a systematic dismantling of Barca's distinguished philosophy can be traced back to the politics of the club, which has been akin to a civil war. Ever since the appointment of Sandro Rosell, who's now rotting in prison for money laundering, as the club's President, it has been an all-out war against Cruyff's principles. Victor Font, one of the frontrunners in the upcoming Barca board elections, had told B/R Football, "People in the club who were aligned to Cruyff became enemies. One of the hidden agendas of the new board was to dismantle everything that was done by the previous board, which meant getting rid of talent and people like Pep Guardiola, Txiki Begiristain, Oscar Garcia Junyent and many more coaches in the youth teams that were part of this Cruyffism philosophy."
JM Bartomeu, the current president who's infamous for having visited Rosell in prison multiple times, continued the latter's legacy (or lack thereof). Managers with playing styles antithetical to Barca's were hired and teams were experimented with. Tata Martino, followed by the mildly successful Luis Enrique, and Ernesto Valverde and Quique Setien in succession were all managers who couldn't provide the free-flowing football Barca was known for.
Investments in players whose brand value was higher than their affinity with the club's philosophy were prioritized in signings. Arturo Vidal, Paulinho, Antoine Griezmann, Malcom were all talented players who weren't suited for the Catalan style of play and players like Thiago Alcantara and Arthur Melo were sold. What hollowed the club even further was a complete destruction of Cruyff's own legacy: the youth system. The first blow came when Eric Garcia, a promising Barca youngster, was advised to move to Manchester City by his manager because he didn't have much faith in Barca's sporting project. Who was this manager? Barca's own former captain, Carles Puyol. The warning bells should have been listened to when one of the greatest icons in the club's history stopped believing in it.
The degradation of youth continued, with more talents like Take Kubo and Xavi Simmons leaving the club, and the mistreatment given to youngsters like Malcolm, who was dumped off to Russia after only one season.
The 8–2 defeat wasn't just a product of 90 minutes, but of the constant rotting of the club's values over the last decade, and frankly, it's gonna take more than just a manager to fix it.
Creative Writer at Headkick.co