Balls! Súper Ridículo!
"Entire books will be written about the past 72 hours." How the shambolic Super League came apart at the seams.
Image by Małgorzata Tomczak from Pixabay
My friend was annoyed. The English use the word "exorcised," but that's a tricky word to use here because folks here might assume you're talking about a ritual from the '70s classic horror flick The Exorcist.
"Balls!" he shouted.
What now, I asked him.
"The PC types, the quislings, the liberals, those latte-swilling liberals, the losers have done it again!"
"Done what?"
"They've gone and ruined the Super League!"
Ah, yes. The Super League. The grand plan of owners of 12 of the top football — or soccer, as you know it — teams in the world to form a breakaway league, underwritten by kindly bankers at the US investment bank JP Morgan to the tune of £3.5 billion, give or take a pound. (To the uninitiated, a pound, is a US dollar, only better by about 39 cents or so. Why would the British pound be worth more than the US dollar, you ask? Don't ask. Britain is a little, little country, and thanks to Brexit it's about to get even littler. Bigly so.)
This happened little more than a week ago.
The board members of the Dirty Dozen, as the 12 would-be breakaway clubs are now being called, didn't tell anyone at first — which can be a problem if you wait until 11:30 p.m. on a Sunday night before making it official.
Come Monday morning, all hell broke loose.
That's 'hell' in the proverbial, figurative sense, not in the literal sense — though, for some football fans, having to sit through Burnley v. Crystal Palace on a damp, drizzly night in mid-February is as close to a literal hell as anything on this Earth is likely to be.
As my friend would say — and did! — why settle for Burnley v. Crystal Palace if you can have Manchester United v. Barcelona, not once or twice a year but every week!
That was the plan, anyway.
As multi-billionaire plans go, though, this one went awry almost from the get-go, not unlike a Bond villain suddenly realizing that constructing a hideaway on top of a live volcano — all that thermal energy! — is perhaps not a great idea after all, especially if the volcano decides to, like, blow up.
In the end, the Super League lasted all of 48 hours. That's how long it took before, one by one, the owners of the Dirty Dozen bailed on the plan.
They bailed in the face of the kind of public outrage usually reserved for public rebellions in France or the Trump administration's above-and-beyond-the-call response to the Covid-19 pandemic.
Fans of the 12 teams hated the whole idea of a Super League, or súper ridículo, as one Portuguese media outlet dubbed it.
Fans of the other 14 teams in the English Premier League hated it. Politicians hated it. Even British Prime Minister Boris Johnson hated it (but only after a focus group told him it was politically safe to hate it). The managers of the teams involved were not jumping for joy either, with Manchester City's Pep Guardiola and Liverpool's Jürgen Klopp offering variations of the theme of, "I wish somebody had told me first. Do I have to hear about everything through The Athletic?"
The Super League did accomplish one important, if short-lived gain in the end, though. It achieved the impossible: uniting the vendetta-driven fans of local rivals like Manchester City and Manchester United in a common cause. Even Arsenal and Tottenham fans had to agree that people with money are awful, that they will always be awful, but as long as they don't meddle with the idea of community trust and the quaint notion that fans' feelings matter, we're willing to look the other way on the minor transgressions, like human rights violations in the owners' home countries, or that the only reason a new owner bought the club in the first place was to load debt onto it.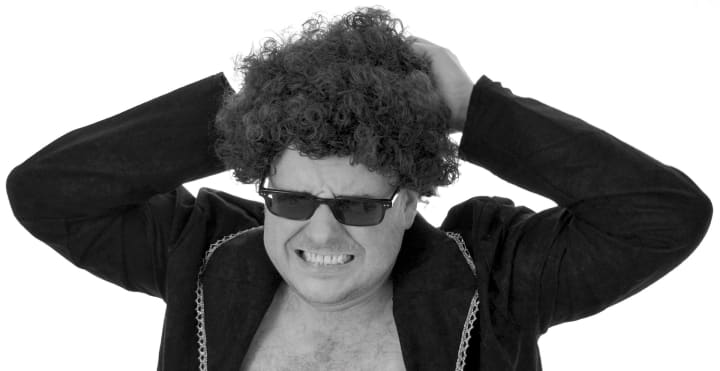 For a brief moment there — very brief — it was possible to think that the paying fans' opinions matter, when it comes to minor matters like whether participation in a sports league should be based on merit rather than money.
My friend wasn't having any of it, though.
"You're one of them, aren't you?" he said.
"One of what?"
"One of those weak-kneed quislings who'd rather watch Burnley-Crystal Palace in the rain than take in Liverpool-Real Madrid in the bright sunshine in Spain."
"Okay," I said, "fair enough, but don't you think Liverpool v. Real Madrid would lose its cachet if they're playing each other, like, every week?"
"Cachet?!" my friend screamed at me. "Now you're talking French! What's wrong with you?!"
Funny you should mention France, I told him.
Not one team from France agreed to join. Not Paris St-Germain, serious contenders to win this year's Champion's League trophy with the world's two best players: Neymar and Kylian Mbappé. Three, if you count Ángel DiMaría.
Not Marseille.
Not Lyon.
Not Lille.
Not Monaco.
Not one team from Germany, either, including Bayern Munich, winners of last year's Champion's League trophy and arguably the world's best side at the moment.
Not Borussia Dortmund, Jürgen Klopp's old club.
Not Leipzig.
Not Wolfsburg.
Not Eintracht Frankfurt.
Not Leverkusen.
Not even Union Berlin.
And you know what they say: once you've lost Union Berlin, you've lost Germany.
"Germany?!" my friend shouted, incredulous.
But then he fell silent for a moment. Uncomfortably silent. Because he guessed where this was heading.
The top sides in the English Premier League — and charter members of the would-be Super League — are owned by foreign interests: Sheikh Mansour of Abu Dhabi at Manchester City, Russian oligarch Roman Abramovich at Chelsea FC, and American billionaires at the helm of Arsenal (Stan Kroenke & Son), Liverpool (John W. Henry & the Fenway Sports Group, aka FSG) and Manchester United (Joel Glazer & Bros.).
The potential fall-out from the botched breakaway Super League includes calls for a complete shake-up of the rules regarding ownership of English football teams, along the lines of the German model.
Germany — sometimes called the most capitalist economy on the planet — has a law that requires ownership of football clubs to be held 50.1% in the hands of fan groups. Germany's community ownership model gives fans real power by preventing corporate interests from owning more than 49% of clubs — not unlike the original model behind the Seattle Sounders in MLS.
In other words, in Germany, no decision regarding a club's future direction, including participation in a flighty breakaway league, can be taken without first consulting the fans who are the reason the club exists in the first place.
Jürgen Klopp, manager of Liverpool, is German. He made his misgivings plain. Thomas Tuchel, manager of Chelsea, is German. He made his misgivings somewhat less plain, but still, he didn't exactly come out with a ringing endorsement. Daniel Farke, manager of newly promoted Norwich City, is German. He made his thoughts really plain ("Football is for the fans!"). Ralph Hassenhüttl, manager of Southampton, is Austrian, which is a kind of honorary German; if he made his thoughts any more plain ("There will be war!") he would have been deported.
The Super League is dead, long live the Super League.
Le roi est mort, vive le roi.
Yes, I know, French again.
Somehow I think our friendship might be over.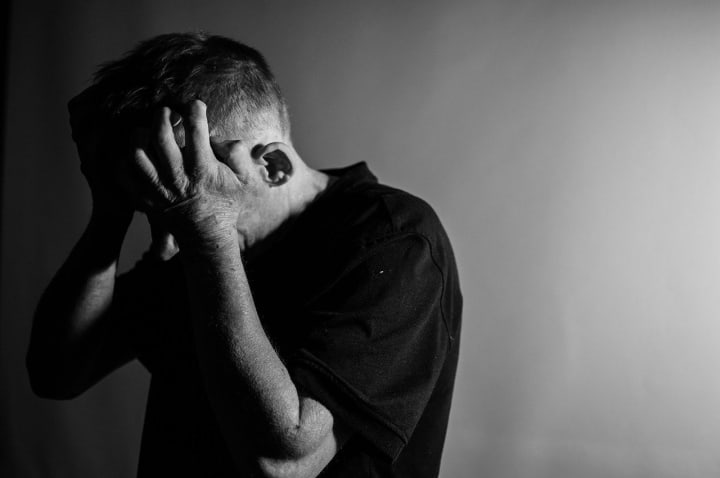 About the Creator
Earth community. Visual storyteller. Digital nomad. Natural history + current events. Raconteur. Cultural anthropology.
I hope that somewhere in here I will talk about a creator who will intrigue + inspire you.
Twitter: @HamishAlexande6
Reader insights
Be the first to share your insights about this piece.
Add your insights