Assessing Harry Maguire's Captaincy at Man United.
A Case for a Lower-League Fit?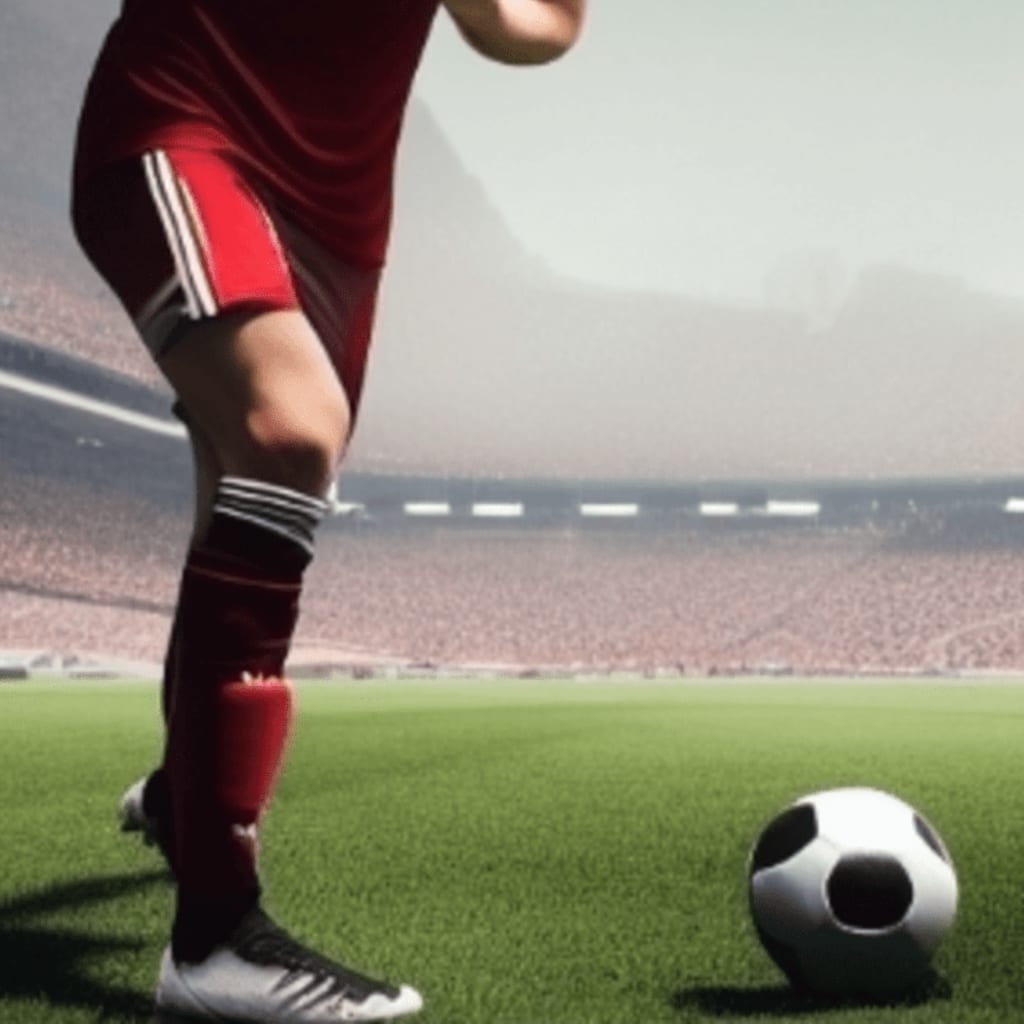 Assessing Harry Maguire's Captaincy at Manchester United: A Case for a Lower-League Fit?
Introduction.
Harry Maguire's appointment as the captain of Manchester United raised eyebrows among football pundits and fans alike. While he is undoubtedly a talented defender, this article aims to explore the argument that he might have been better suited and potentially found more success leading a team in a lower tier of the English football league system.
By examining his attributes and the demands of the captaincy role, we can assess whether a move to a lower Premiership team or a team in a lower football league would have been a more suitable fit for the England international.
Leadership Qualities and Performance.
Harry Maguire's leadership qualities have been a subject of debate during his tenure as Manchester United captain. Since taking over the captain's armband in January 2020, he has led the team in 68 matches, with a win percentage of 58.8% , according to Opta statistics. While these figures are respectable, critics argue that he lacks the charisma and assertiveness required to motivate and inspire his teammates at the highest level.
Rift with Other Players.
One of the major challenges he has faced during his captaincy is the reported rift with star player Cristiano Ronaldo. The arrival of Ronaldo in the summer of 2021 brought immense expectations and spotlight to the team. Reports suggest that there have been disagreements and clashes between the two players, leading to a strained relationship.
Such conflicts can have a detrimental effect on team dynamics and cohesion, raising questions about his ability to manage and resolve internal conflicts effectively.
Issue of Police Investigation over Threats.
Another significant challenge that has impacted his captaincy is the off-field issue involving a police investigation into threats he received. The incident reportedly affected his mental state and performance on the pitch. As a captain, it is crucial to maintain focus and composure despite external pressures.
The handling of this situation raises concerns about his ability to effectively manage off-field distractions and maintain team unity during challenging times.
Compatibility with Man United's Style of Play.
Manchester United is known for its attacking brand of football and quick, incisive passing. His playing style, characterised by his physicality and defensive prowess, doesn't always align seamlessly with the team's desired approach. As captain, he is expected to lead by example and contribute to the team's overall game plan. However, his skill set may be better suited to a team that emphasises a more defensive, direct style of play.
Lower Premiership Team.
Considering his strengths as a defender, a move to a lower-tier Premiership team that prioritises defensive solidity could have been beneficial. Clubs that frequently find themselves in relegation battles often require a leader who can organise and inspire the team's defensive efforts.
His experience and composure would be valuable assets in such an environment. For instance, teams like Brighton & Hove Albion or Burnley, who have struggled defensively in recent seasons, could have benefited from his leadership and defensive capabilities.
Lower Football League Team.
Another option for him to thrive as a captain could be a move to a lower-league football team. With his physicality and defensive abilities, he would be a dominant presence in a league that relies more on direct and physical approaches.
A team in the Championship, such as Stoke City or Derby County, could benefit from his leadership and defensive prowess. His experience at the top level could provide a platform for him to excel and potentially guide his team to promotion.
Conclusion.
While his captaincy at Manchester United has had its share of challenges and criticisms, it is worth exploring whether he might have found greater success and fulfilment leading a team in a lower tier of English football. His leadership qualities and defensive abilities could be better utilised in a team that emphasises a more defensive style of play.
Whether such a move would have been the ideal fit for him remains a matter of speculation, but it is an interesting proposition to consider in light of his performances at Manchester United.
Ultimately, the success of a captain is determined by various factors, including team dynamics, management support, and individual player performances.
Reader insights
Be the first to share your insights about this piece.
Add your insights