Arsenal Review: Leno, Guendouzi, and Torreira
A look into three of Arsenal's newest signings and how they have performed so far.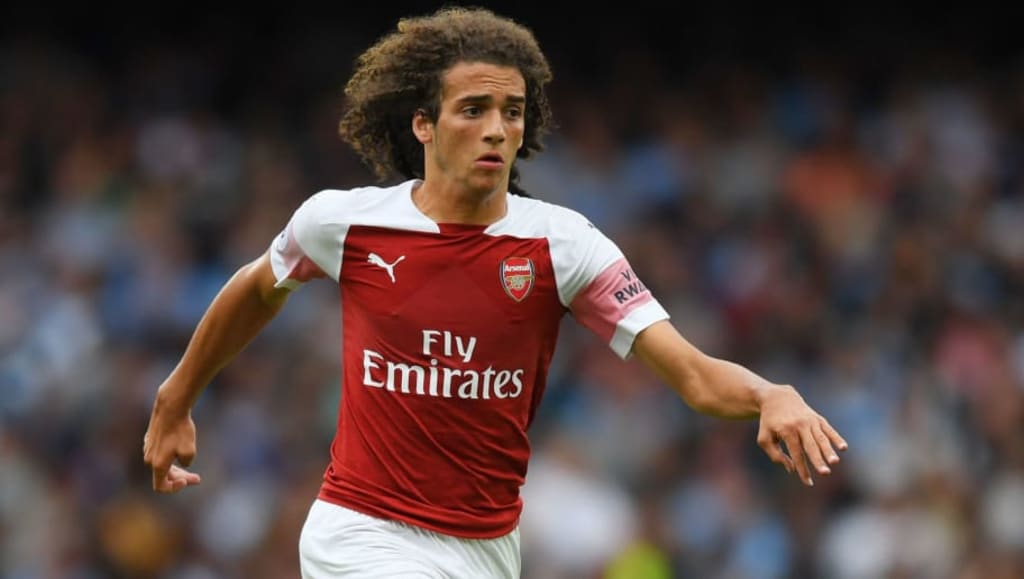 Matteo Guendouzi
In the summer of 2018, Arsenal spent somewhere in the region of £70million on five new signings to mark the start of a new era under head coach Unai Emery.
Below I'll be giving a quick review on how three of these new signings have performed so far.
Bernd Leno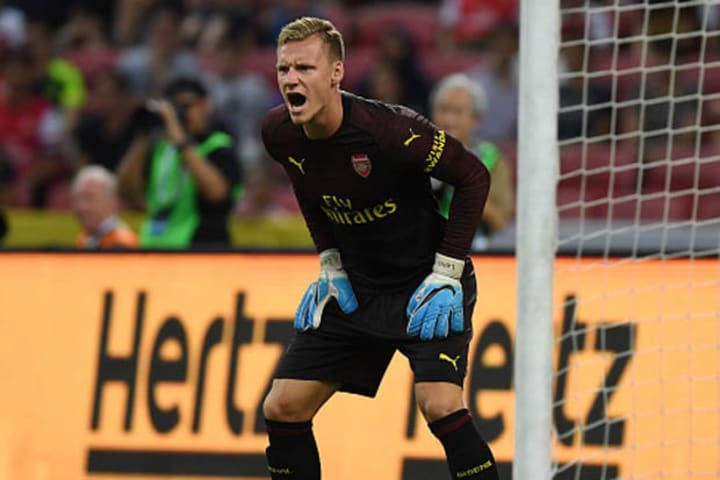 Bernd Leno joined Arsenal for a reported £19.3 million (€22 million) from Bayer Leverkusen. He is a 26-year-old goalkeeper who is seen as a replacement for Petr Cech who is retiring from football at the end of the season.
Leno didn't initially start many games at the beginning of the season and was playing second fiddle to Petr Cech. Cech was struggling to come to terms with Emery's philosophy of "playing out from the back," and the veteran goalkeeper encountered many problems with the ball at his feet.
Petr Cech came off injured when Arsenal were at home to Watford, a game in which Leno came on as a sub for the second half. Scans after the game confirmed Cech would be out for around four weeks with a hamstring injury, meaning it was time for Leno to break into the starting lineup.
Throughout the remainder of the season, Leno has maintained his spot in the starting 11. His calmness on the ball and ability to play with both feet has meant he slots right into Emery's "play out from the back style."
Leno as a whole has impressed with his shot stopping and ability to play as a sweeper keeper. One area of his game which does need improving though is dealing with crosses into the box.
Overall, I'm personally very happy with the signing of Leno and think, in a transfer window which saw the world record fee for a goalkeeper being smashed twice, he poses great value.
ANHQ Score: 7/10
Matteo Guendouzi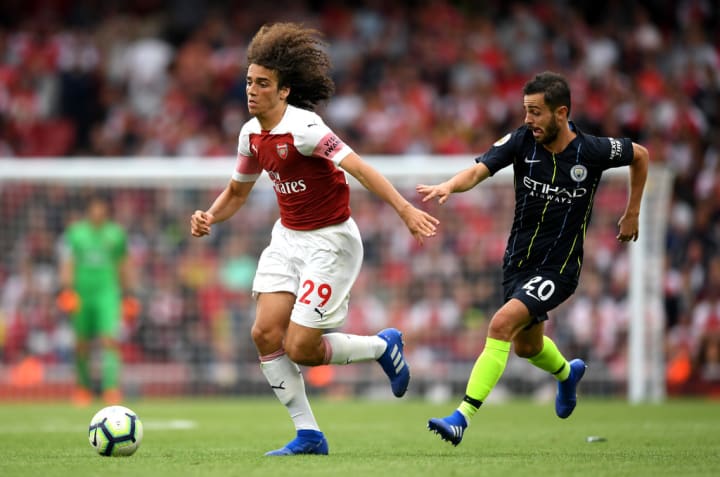 Matteo Guendouzi joined Arsenal for a fee of around £7 million from French second division side FC Lorient. He is a 19-year-old central midfielder and was brought in as a "one for the future."
Nearly all Arsenal fans will happily hold their hands up and openly admit that when we were linked with signing him, many of us scratched our heads wondering who he was. Naturally, many jumped straight onto YouTube to watch highlight reels and came out with a thorough scouting report.
It was to many fans surprise to see Guendouzi in the starting lineup for Arsenal's opening Premier League game at home against Manchester City. A fairly big jump for someone who just a couple of months ago was playing in the second tier of French football. In the game, we saw glimpses of quality, but a very raw player who clearly set out with a point to prove.
Since the opening game, Guendouzi has featured in 22 of the 25 Premier League games so far, racking up 1,464 minutes of game time. He has also featured in the Europa League five times and managed to score his first and only goal for the club. Not too bad for a player who was deemed by many as someone who would rarely reach the starting 11.
As time goes on, Guendouzi has excelled massively week in and week out. He seems very settled within the first team, becoming great friends with star strikers Pierre-Emerick Aubameyang and Alexandre Lacazette. You often forget he is 19 years old with the confidence he exudes on and off the pitch.
Guendouzi is great at collecting the ball deep in his half with his head up, analysing how to drive the ball forward. He manages to create a lot of time on the ball and always seems relaxed (although sometimes a little too much). His decisive passing and willingness to run with the ball allows Arsenal to switch from defense to attack with ease.
Upon review, Matteo Guendouzi has been a quality singing for Arsenal, especially for the measly sum of £7 million. At the tender age of 19, he has huge potential of growing into a truly elite midfielder and is already eyeing a cap for the French national team.
ANHQ Score: 8/10
Lucas Torreira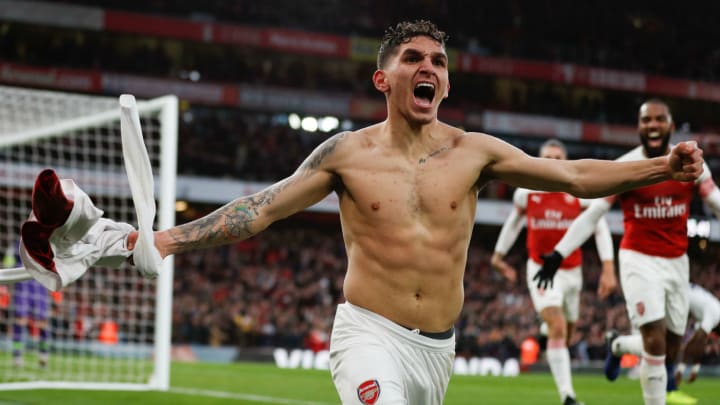 Arsenal's most expensive signing of the summer window was Lucas Torreira. He joined from Italian side Sampdoria for a reported £26.5 million. He is a defensive midfielder who's constant high energy causes the opposition into making mistakes and then dispossessing them.
It took a while for Torreira to cement a place in the starting 11, but even from the off, everyone could see that Torreira is exactly the player Arsenal has been crying out for for years.
He seems like a kind of Santi Cazorla/Ngolo Kante type of player. His deep laying playmaking skills and ability to win the ball back in a flash is first class.
His impact in the Premier League has been very noticeable with him earning five man of match awards in six games during a top class spell in the middle of the season. He also wrote himself into Arsenal history by scoring in his first North London Derby in a 4-2 win over Spurs.
Despite his young age, Torreira has been one of Arsenal's standout performers this season and will only progress more over time. He has quickly become a fan favourite who will surely be a pivotal part of Arsenal's rebuild over the coming seasons.
ANHQ Score 9.5/10