American media ESPN rated the top 100 players in the 2022-23 season.
1-10 players list is out how to rank
Recently, the American media ESPN listed the list of the top 100 players in the NBA 2022-23 season power ranking, which is also causing a lot of controversies. Because some players are overrated or underrated. Currently, ESPN lists the top 11-100 players in the NBA 2022-23 season, so let's see which players are overrated or underrated!
11-15: James Harden, Leonard, Towns, Lillard, Paul George
Of the 11-15 players, Lillard seems to be a bit overrated. Although he got a big contract in the off-season, the defensive intensity of the league is increasing and his ranking may fall out of the top 15. Leonard should be able to make the top ten if he stays healthy. James Harden as the second leader of the Philadelphia 76ers is difficult to enter the top ten. Towns and Paul George's ranking is not a big problem.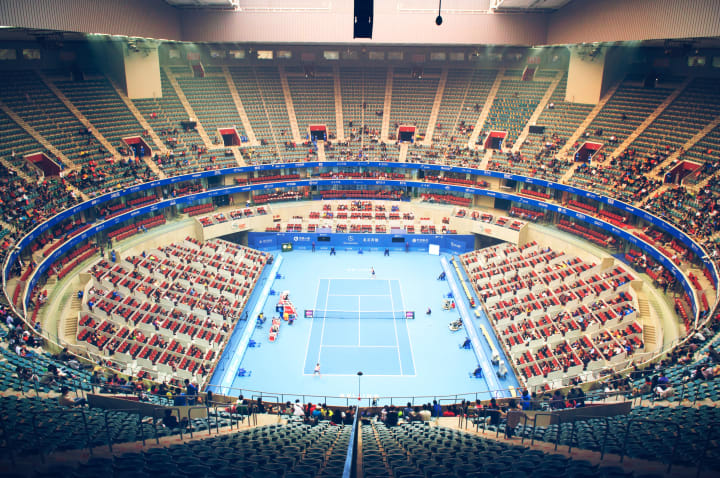 16-20: Trae Young, Butler, Gobert, Bradley Beal, Anthony Davis
Of the 16-20 players, the Atlanta Hawks' Trae Young is overrated. Trae Young's offense and defense are the weakest in high-intensity matchups, so Trae Young should fall out of the top 20. Butler and Anthony Davis are both capable of making the top 10 if they stay healthy, and the rest are okay.
21-25: Chris Paul, Jaylen Brown, Adebayo, Mitchell, Anthony Edwards
Chris Paul is underrated, although it is said that he was targeted and beaten in the playoffs last season, his offensive ability and ability to control the court are still very strong. The other four are all young and powerful players, but always feel overrated.
26-30: Ju Holliday, Zachravin, DeRozan, Ingram, Siakam
Chicago Bulls star DeRozan should be ranked a little higher, after all, he was the key to the Bulls making the playoffs last season, and the two shutouts were close enough to put him in the top 10 active players in the league. Next in line are Siakam and Ingram, who is much better than Adebayor and Mitchell and have the ability to make it into the 21st-25th spots.
31-40: Middleton, Wiggins, Irving, Smart, Cade Cunningham, Evan Mobley, Klay Thompson, VanVleet, Scottie Barnes, Zion
Of the 31-40 players, Wiggins, Irving, Klay Thompson, and Zion are all severely underrated! They should all be at least top 25 players in the league right now. Irving has little problem being top 20 as long as he focuses on the game, and Zion and Klay Thompson could be top 20 if they can stay healthy. Committed to Wiggins, who helped the Warriors get the championship last season, he is already a top 20 player in the league. Putting it at #31-40 would be an insult.
41-50: LaMelo Ball, Dejounte Murray, Draymond Green, Maxi, CJ McCollum, Garland, Sabonis Jr, Alexander, Mikal Bridges, Jamal Murray
Of the 41-50 players, three players, Maxi, Draymond Green, and Mikal Bridges, are overrated. The best here is CJ McCollum, who helped the Pelicans make the playoffs last season. Alexander should drop quite a bit in the rankings next season due to his recent injury. The rest of the players shouldn't change much in the rankings.
51-60: Ayton, Jarrett Allen, Jaren Jackson Jr, Fox, Jordan Poole, Tobias Harris, Vucevic, Robert Williams, Halliburton, Lowry
Among the 51-60 players, four players - Ayton, Jarrett Allen, Jaren Jackson Jr., and Jordan Poole - are somewhat underrated because they all showed their potential during the 2021-22 season, and they can play better in 2022-23 to prove they are the future of the league and rank a bit higher.
61-70: Hilo, Jaylen Green, RJ Barrett, Jerami Grant, Willis, Myles Turner, Jalen Brunson, Desmond Bain, Dinwiddie, Horford
Of the 61-70 players, Desmond Bayne is the most underrated one. Then there is Willis, who, with his ability, is at least one of the top 40-50 players in the NBA's active rankings. Jerami Grant is also underrated, and the top 50 is not a big problem. Like other players, because of age and strength, and other issues, the 61-70th place is still put together.
71-80: Julius Randle, Michael Porter Jr, John Collins, Barnes, Anunoby, Ben Simmons, Dillon Brooks, Lonzo Ball, Capela, Leveille
Among the 71-80 players, Ben Simmons and Julius Randle are underrated, and they are still top 50 players in terms of strength, no matter how bad they are. The Raptors' Barnes and Anunoby could be ranked a little higher, as could the Hawks' John Collins. Michael Porter Jr. needs to hit his stride again, after all, his performance last season was too crotch-pulling. Everyone else is ranked okay.
81-90: Josh Giddy, Paul Banchereau, Aaron Gordon, Valanciunas, Jordan Clarkson, Porzingis, Brogdon, Nurkic, Conley, Hield
Among the 81-90 players, Hield and Valanciunas still have some upside. After all, Hield is a shooter and ranks among the top five active players in the league in three-point shooting ability, and Valanciunas is an offensive and defensive interior ball player. Although Porzingis was traded by the Dallas Maverick, reducing his value to some extent, a healthy Porzingis is still a top 10 NBA power forward in the current rankings, and he is underrated.
91-100: Anfernee Simmons, Wood, D'Angelo Russell, Brandon Clark, Keegan Murray, Seth Curry, Love, Mitchell Robinson, Grant Williams, Bojan Bogdanovic
Of the 91-100 players, Wood is one of the most underrated, at least as an offensive and defensive power forward with some three-point shooting ability. Although he was traded to the Dallas Mavericks in the off-season, he has enough strength to get him into the 50-65 range, which is an underrated ranking. LeFou's ranking is a bit saddening, after all, was once the best double-double king in the league, but as a Knight replacement, it is also a real bummer, after all, there are many injuries.
We can see that ESPN's list of ranked 1-10 players is not out yet, but we can see that the best active players like James, Curry, Durant, Brother Alphabet, Doncic, Embiid, Jokic, Devin Booker, Jamolante, and Tatum these ten people have not yet appeared. The remaining 1-10 list is naturally dominated by these ten people, I wonder how everyone is arranged for these ten people
football
About the author
Education is what remains after one has forgotten everything one has learned in school.
Reader insights
Be the first to share your insights about this piece.
Add your insights