About Di Maria
Ten anecdotes you may not know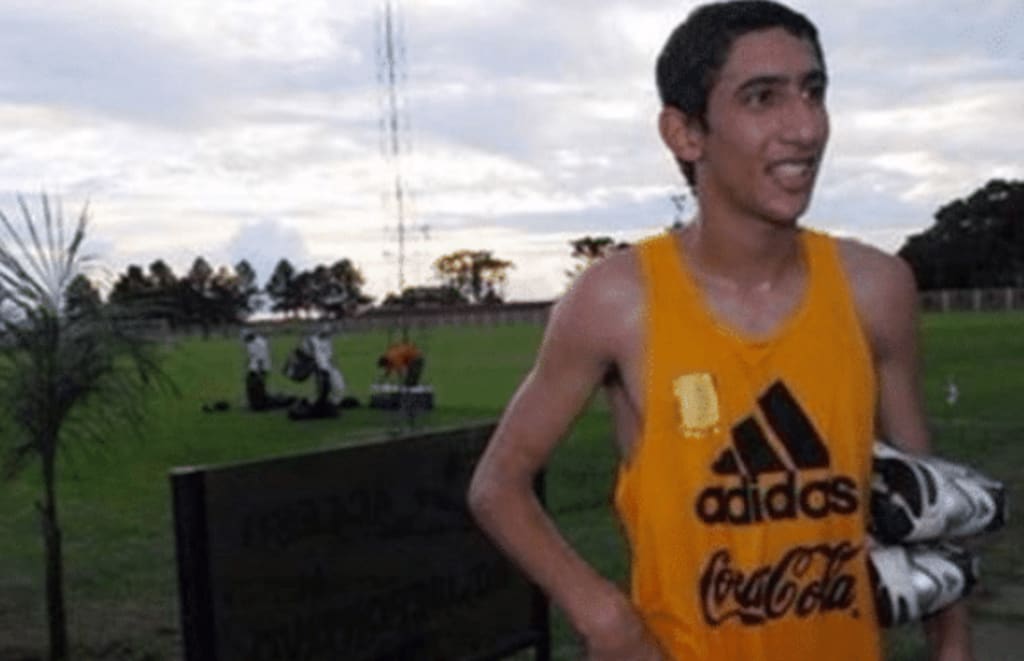 The style of play and footwork, personal speed, high center of gravity of the continuous crossing and fast change of direction is a good skill, in the key tournament to build a miracle, and a person dedicated and friendly, and in the career of a long time as a green partner to assist and even save the Messi and C Luo two great talent, these elements are destined to Argentina's soccer star Di Maria in the majority of the fans of the impression is quite good, to some extent In a way, he is a kind of [the best supporting actor in the football world] representative or a reflection of the type of character.
Any player has anecdotes or anecdotes that may not be widely known, and Di Maria is no exception. In this article, I will compile a list of ten anecdotes that may not be widely known about Di Maria, so that fans who are interested in him can have a more comprehensive understanding of him.
I. About Di Maria's background and family
Di Maria came from a working family in the south of Rosario, the eldest son of a family that depended on his father, who was a coal miner, for its income. At the age of four, he was diagnosed with ADD and his parents encouraged him to play soccer to release his energy.
As a teenager, Di Maria showed potential and was spotted by a scout from his hometown team, Salvo Central. At that time, although the father was worried that his child would suffer a major injury from playing professional soccer, he was quite supportive of his child trying out soccer to see if it could change his fate and told Di Maria: either go play soccer and train hard, or you'll be digging for coal with me.
Second, about Di Maria's nickname
The nickname culture is part of the soccer culture, many players have their own iconic nicknames, Di Maria is among them, the most popular nickname about him is [Angel], because Di Maria full name Angel Fabian Di Maria Hernandez, with the word Angel.
In addition to [Angel], Di Maria also has a little-known nickname [Noodles], which is what many people called him when he debuted, coming from the fact that his body shape is similar to that of a noodle.
Three, about Di Maria's signature celebration action
Speaking of goal celebration posture, many Latin American stars are [gesture maniacs], the gesture of love with wings, can be said to be a very classic celebration action of Di Maria, which also fits the linkage with his [angel] nickname. According to Di Maria, this celebration gesture of love means both to his family and to the fans who have been supporting him.
Fourth, Di Maria's birthday is Valentine's Day
The first time I saw this was on February 14, 1988, the date of Di Maria's birth, which is also known as Valentine's Day, and I believe that [Angel] Di Maria is also a lot of fans about the soccer world imaginary lover level of the ball player.
V. About Di Maria's number one soccer icon
In the road of pursuing dreams, the power and guidance of idols play an important role, and most of those who like soccer have their most beloved soccer idols. In Di Maria's heart, the man who occupies this position is Kelly Gonzalez, who was active from the 1990s to the beginning of the new century, played for Sarrio Central, Boca Juniors, Zaragoza, Valencia, Inter Milan and San Lorenzo, and is Di Maria's hometown, and was an Argentine international.
When it comes to Kelly Gonzalez, he may still ring a bell with some veteran fans. He was an important component of the La Lisa team Valencia's glory period at the end of the last century and the beginning of this century, with a sharp style of play based on breakthroughs, which Di Maria has imitated since he was a child. In addition, Gonzalez has a good story in his hometown team Rosario Central three in three out, and Di Maria once in the 06-07 season with the same team and coach Di Maria.
Di Maria is a scissor kick specialist
Di Maria is a representative of the modern football world who uses scissor kick technique quite frequently. His scissor kick is quite accomplished in both shooting and passing, hidden, and can be said to be the embodiment of a very skilled left foot technique. Of course, this is another level, in fact, Di Maria less use of the right foot, the ability to reverse foot in the same class of players is a slightly poor reflection.
7. Di Maria said Van Gael is the worst coach he has ever met
Di Maria's short career at Manchester United was not a success, and United fans did not rate his performance during his time at the club, or his years at United highly against each other. There was a time when Di Maria even said he didn't care about the United No. 7 shirt, it was just a regular shirt, and his wife had even expressed controversial evaluative views about the United team and even the whole English life.
After leaving Manchester United, looking back on his United days, Di Maria has openly stated in interviews that the source of his unsuccessful integration at United was Van Gael, who was the worst manager he had ever encountered, just a coach who would show his players videos of mistakes every day and constantly hit them.
Eight: During Di Maria's match, his home was robbed by thugs
During the match between Paris and Nantes last March 5, Di Maria was temporarily substituted by the team and informed that his home was being robbed and his family was at home during the process. Fortunately, the matter was resolved safely, with the loss of some belongings but no harm to Di Maria's family. After this, Di Maria and his family chose to stay in a hotel for a long time.
Nine, angel legacy plan chaos Paris
After playing the last game of the season for big Paris, perhaps because the back is not in the cause of carefree, Di Maria accepted an interview with reporters not to spit: Messi is the world's best player, he must wear the big Paris No. 10 jersey, as for Neymar can choose to wear the No. 11 I left.
This statement, then triggered a huge reaction, fans jokingly called the [angel legacy plan chaos Paris], which can be said to be a big name in the football world this year, but also to a certain extent is the embodiment of the internal atmosphere of the big Paris drama. I don't know if the relationship between Messi, Neymar and Mbappe will cause some ripples after the angel's speech. The company's main goal is to provide the best possible solution to the problem.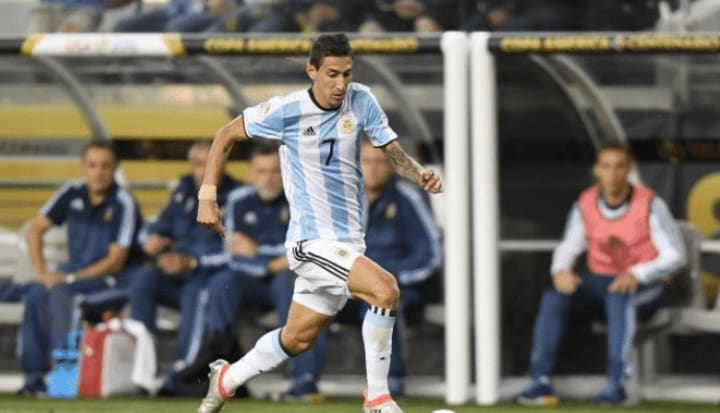 Ten, Di Maria in the 2014 World Cup final would have liked to play closed strong on
The 2014 World Cup final is a big regret for Mess's career, and a big regret for Di Maria. In the quarterfinals, Di Maria strained his thigh. Because he didn't want to miss the World Cup final, Di Maria had told the national team coaching team that he could play closed and strong, and then incidentally added that Di Maria's club team Real Madrid wrote to Di Maria after the quarterfinals asking him not to play.
Whether it's the intervention of Real Madrid or the protection of the Argentine coaching team, in the end Di Maria is not to play in the 2014 World Cup final. It is a good idea to have a good time, but it is a good idea to have a good time, but it is a good idea to have a good time.
Reader insights
Be the first to share your insights about this piece.
Add your insights