A homecoming
Nomadic North Tyneside football team has a base for a brighter future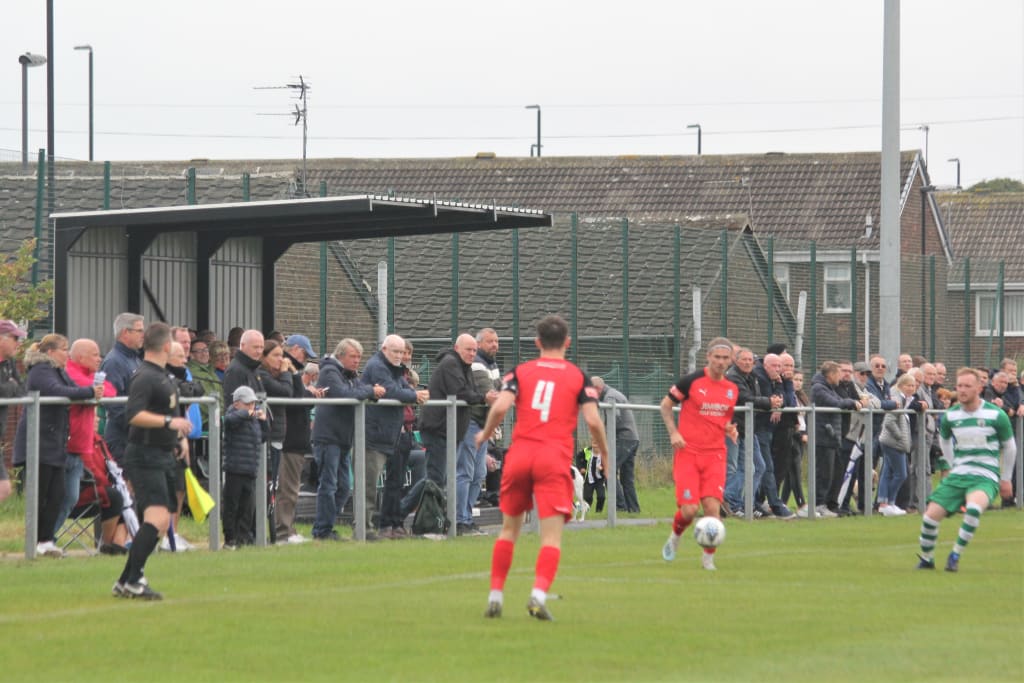 The home full back was not enjoying his football. "I'm getting genuinely depressed with this now," lamented Gee Baltazarn as West Allotment Celtic slipped further behind.
He felt he had reason to be aggrieved: after a battling first half display against higher-ranked opposition, his team imploded in an 11-minute spell that brought five goals for visiting Bamber Bridge. Adding insult to injury, Baltazar was harshly penalized for the free kick that resulted in one of those goals. Despite a spectacular late strike from Mikel Thompson to make it 2-7, there was little consolation on the field in this FA Cup 1st Qualifying Round tie.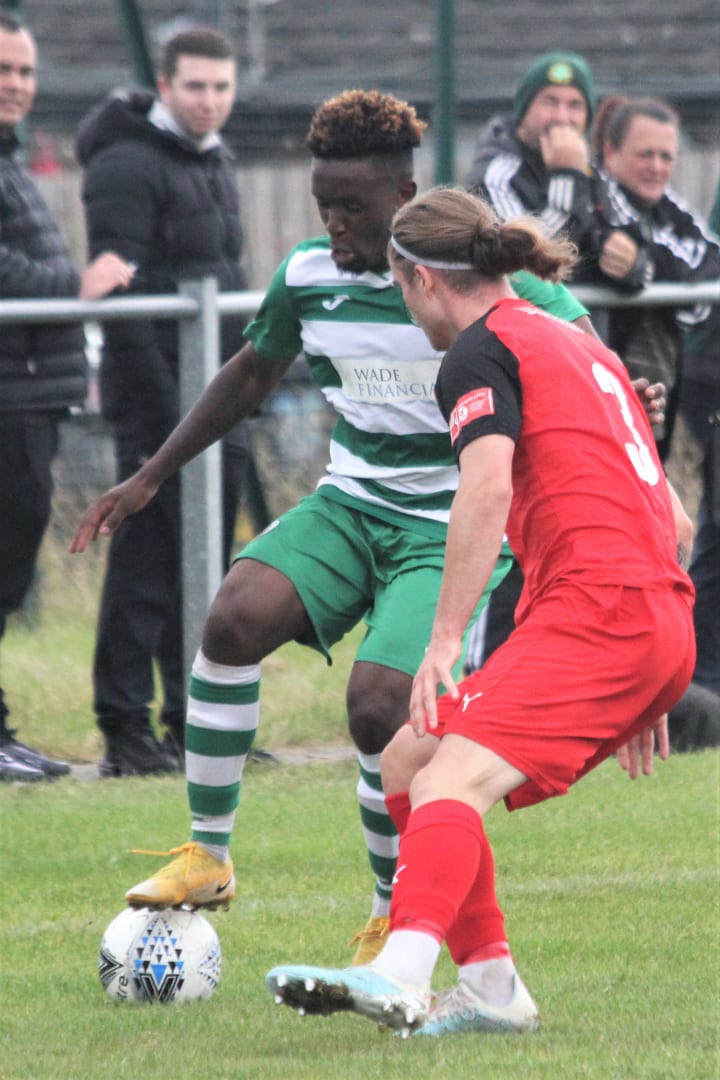 But off the field, there's plenty to encourage West Allotment. The club's long nomadic existence around North Tyneside is at an end. This season sees fans return to a ground within striking distance of the club's roots, representing a huge win regardless of results on the field.
For 25 years the club, which was founded in 1928, bounced around the region: ground-sharing at Whitley Bay, lodging with the Northumberland FA at Whitley Park until a rent hike priced it out of the ground, then, most recently, decamping to the opposite end of Newcastle to play at Druid's Park, the former home of Newcastle Blue Star. Now, at East Palmersville Pavilion, West Allotment are almost home.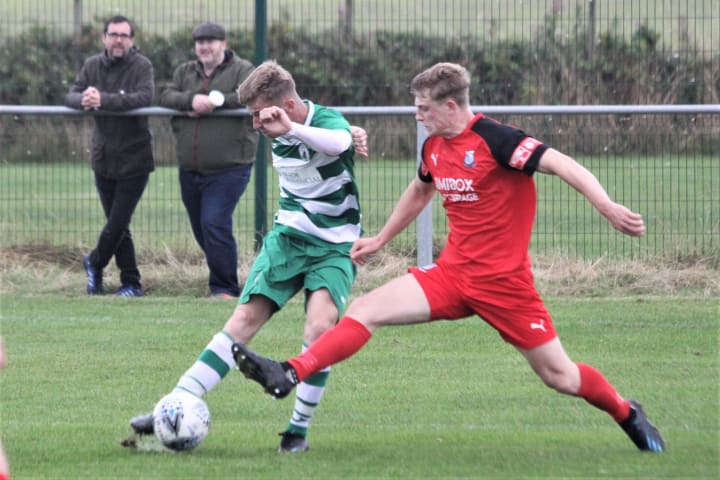 Almost, inasmuch as Palmersville is a five-minute drive from the former pit village of West Allotment, just on the other side of the A19. More important, it's a permanent base and a chance for the team to build up support within its community – something that dissipated in the wandering years. This community hub, shared with Forest Gate FC of the Northern Alliance, has a strong focus on youth football, while Saturday's FA Cup tie was attracting curious glances from the neighbouring bungalows, a potential source of future fans.
However, news of West Allotment's return home had not reached everyone – including Saturday's opposition. Bamber Bridge, a Preston-based team from the higher-ranked Northern Premier League, set off for Tyneside and ended up in the wrong place. Just over an hour before kick-off, the visitors tweeted:
Playing two leagues higher, and making a first ever visit to West Allotment, Bamber Bridge could be forgiven for the confusion. Palmersville is not widely signposted and the new Celtic ground, tucked away behind houses, is not easily spotted from the main road.
Luckily they weren't far away, and the game kicked off on time. On arrival, Bamber Bridge found a ground that is still something of a work in progress. A trio of prefab stands, precariously swung into place on the end of a giant crane when the field was upgraded to Northern League standards, provide the only spectator facilities at pitchside; the rest is a railed off field. The clubhouse and changing rooms are spacious, but a little remote from the playing field: between the building and the goalmouth, there's room for a 5-a-side cage to the delight of the local kids.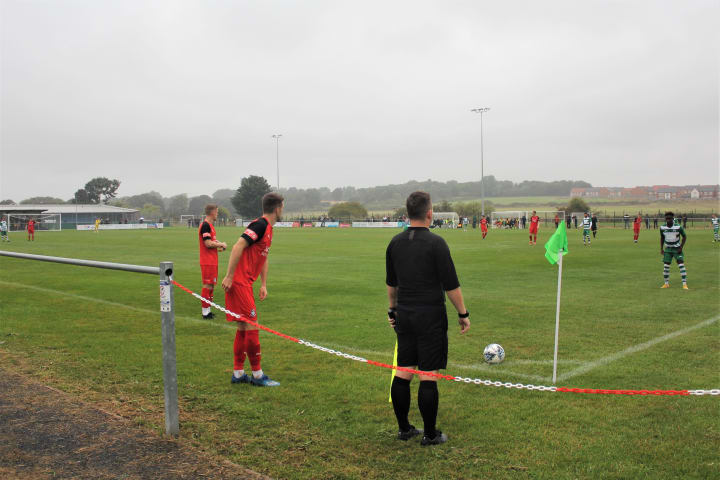 It is a modest home, but one with scope to grow. And, step by step, Celtic are getting there. And there are unexpected treats: a grass pitch, in contrast to the ever-growing number of artificial surfaces. A surprisingly rustic backdrop, a reminder that the Northumbrian coal field was carved out from underneath agricultural land and, with the pits fading into memory, some of the greenery is returning.
With green grass come Green-and-White hoops. West Allotment still have work to do and Saturday's FA Cup exit was, perhaps, a touch depressing. But a return to the club's heartland offers genuine grounds for optimism about the future.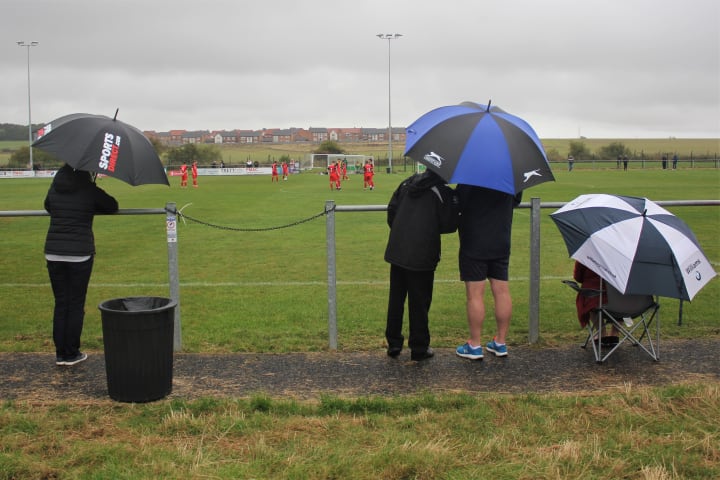 football
British-based writer with a passion for sport and travel, music and photography. Proud dad, exploring the world anew through the eyes of a forthright toddler.