8 Life Lessons From An Arsenal Supporter
For a lifelong supporter of Britain's greatest ever football club, I feel profoundly compelled to share lessons learned over the years

The Arsenal Stadium; photo reprinted by permission from S. Parkar
1.Learning To Win Ugly Is Imperative
Arsenal is especially known for playing attractive football, but since 2004, we have found winning titles while playing well, impossible to come by. The likes of Chelsea under Jose Mourinho and subsequent managers have mastered the art of winning ugly and gone on to dominate English football in ways in which Arsenal fans can only dream of. Some may call it pragmatism or defensive footy, but so long as it leads to increased silverware, nothing else matters but winning.
2. Loyalty Is Everything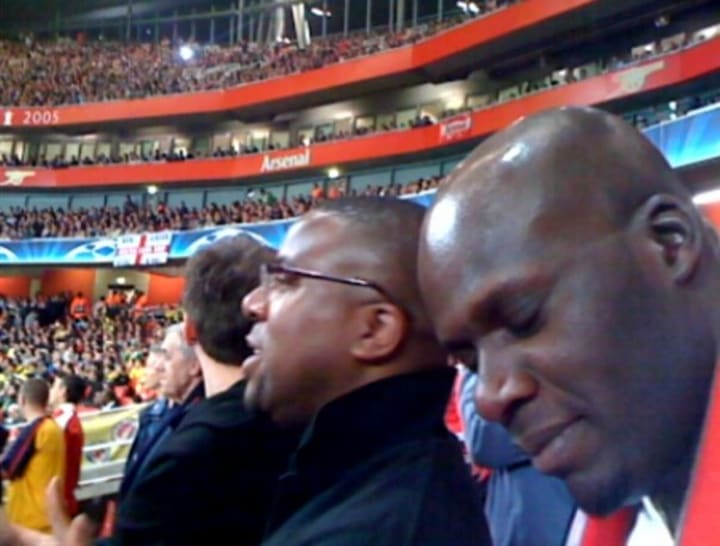 At the stadium supporting my team in April 2009 photo by authorIn English football as well as in life, nothing is worse than being a fair-weather supporter. However, badly one's team is playing, the football supporters know it is incumbent upon them to support the team. Being a long-suffering gunner, this is a salient point that I have come to appreciate, in a very big way.
3. Always Play To Your Strengths.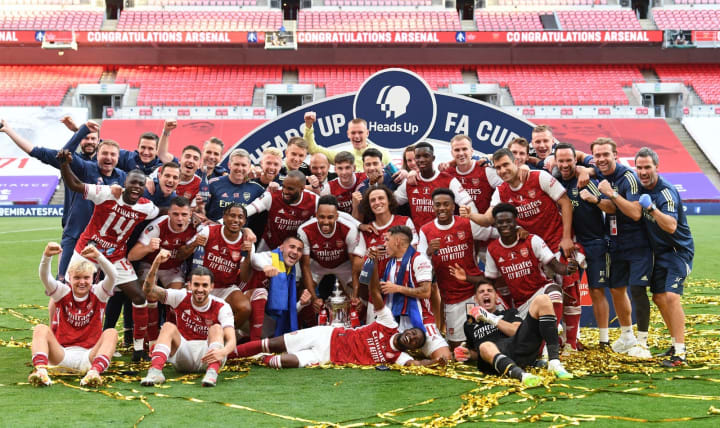 With the likes of Manchester United, Manchester City, Chelsea, and Liverpool's spending power vastly superior to Arsenal's, the team has had to find novel ways of competing, which are to play to its strengths in Cup competitions. This strategy worked wonders in the 2020 FA Cup run, which saw my team defeat the teams mentioned above in order to win the oldest competition in world football.
4. Nice Guys Finish First Sometimes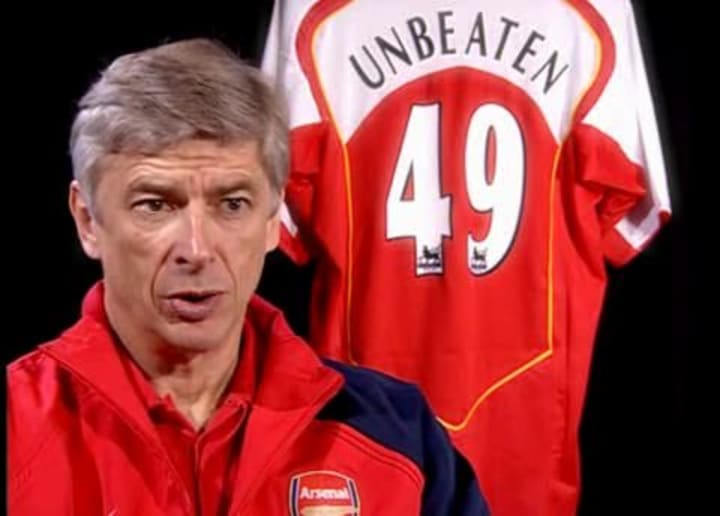 Arsene Wenger's teams played soccer, the way football fans the world over envisioned the game being played- with lots of flair and victories. This Utopian style found its greatest expression in the 2003/2004 team known as The Invincibles, who went through the entire football season unbeaten. More than anything else, this simply shows that life sometimes is fair to the good guys…
5. Always Fight To The Very Last!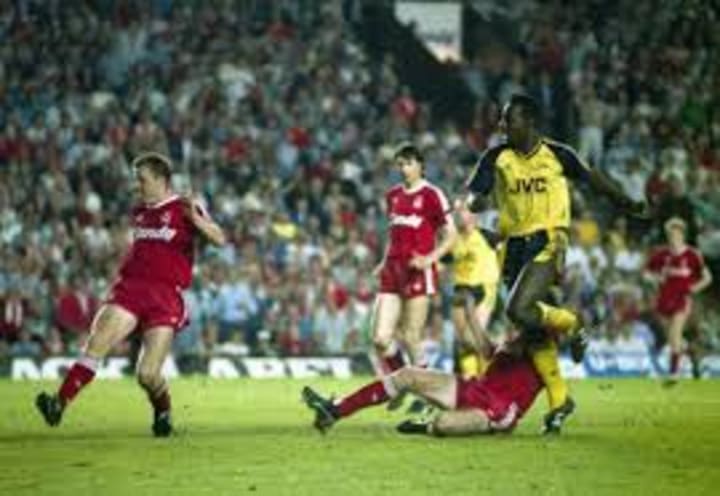 When George Graham was in charge of the team in 1989, the team needed to beat Liverpool at Anfield by two clear goals to clinch the championship. In the first half, Alan Smith got a goal from an indirect free-kick, but there was still much to do. The second half came in and there was still no headway. It wasn't until deep into injury time that the 2nd goal came and it happened in the most extraordinary fashion; John Barnes, the legendary Liverpool player, had the ball taken off him deep in Arsenal's territory and somehow the ball got to our forward player, who by some skill and deflection found himself with only the keeper to beat. Michael Thomas's goal gave my team its first league title for nearly 20 years, and Arsenal Fans could finally exhale.
6. Always Seek To Harness Talents In The Most Unusual Settings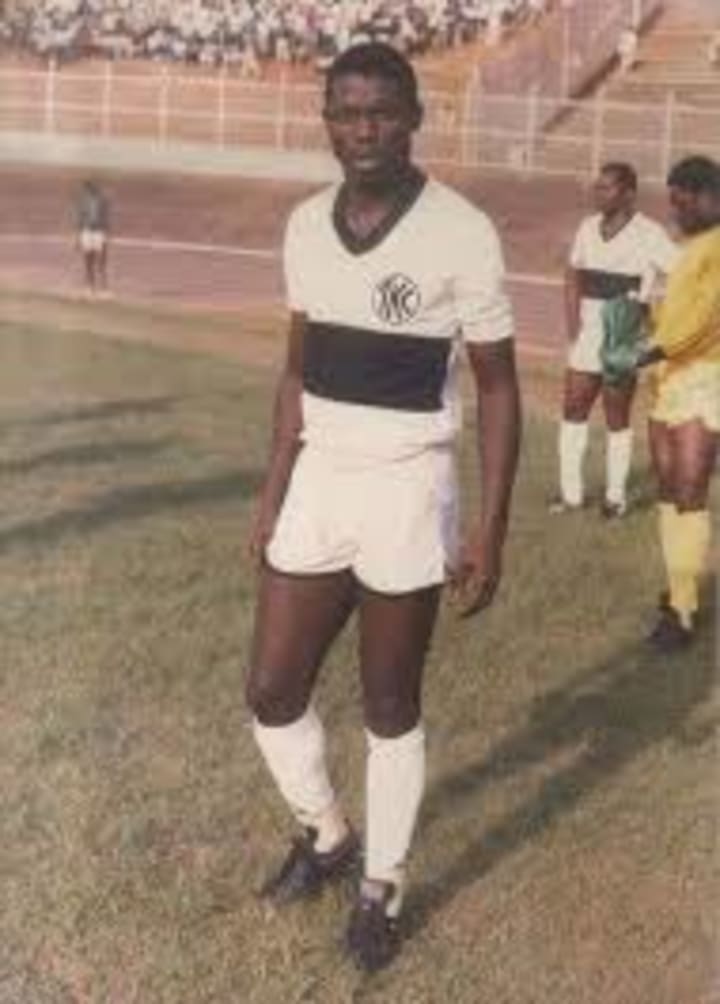 To ensure that one's chances of success are greatly enhanced, one must seek to harness the very best talent that Life has to offer. No one encapsulates this more than Arsene Wenger, the erstwhile manager of my team. During his time at the club and elsewhere, he oversaw the recruitment of Patrick Viera from AC Milan, Thierry Henry from Juventus, Kanu Nwankwo from Inter Milan, and the likes of George Oppong weah, Kolo toure from African football teams. His preternatural gift in unearthing supremely gifted players and getting them to play poetically beautifully was unmatched for a while in English football- at least until Pep Guardiola and Jurgen Klopp showed up!
7. Never Dwell Too Much On Your Past Successes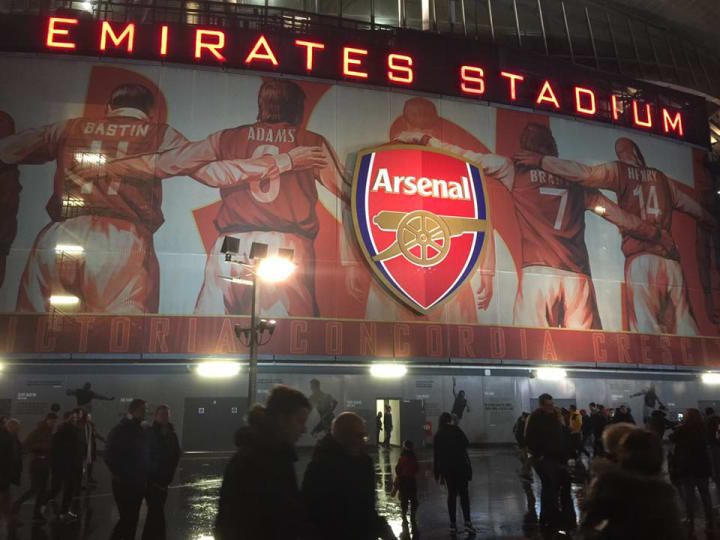 13 league titles, 14 FA Cups, and UEFA and Cup winners Cup titles are the reasons why the gunners or gooners are one of the leading English soccer teams. Our less illustrious neighbours, Tottenham Hotspurs haven't won a league title in 60 years but gloating about your past achievements can only get you so far. The biggest teams know that they have got to challenge for honours year in, year out. This has been a major learning curve for me.
8. Remember Who You Are What You Are And Who You Represent
These are the immortal words of one of the greatest players to ever wear the red jersey of Arsenal, David Rocastle. The late Rocastle, who died in 2001, at the tender age of 33 after suffering from cancer, left an indelible mark on Arsenal fans, with his flair, commitment to the cause of the club on the pitch, His words resonate profoundly with me.
Final Thoughts
Currently, Arsenal Football Club is in transition with a new manager, Mikel Arteta, and a number of home-grown players in Bukayo Saka, Emile Smith-Rowe, Eddie Nketiah, and Gabriel Martinelli. The results thus far haven't been the best, but I have no misgivings about the long-term direction of the club.