3 Tips for Finding the Perfect Pair of Tennis Shoes
The Hidden Makings of a Great Shoe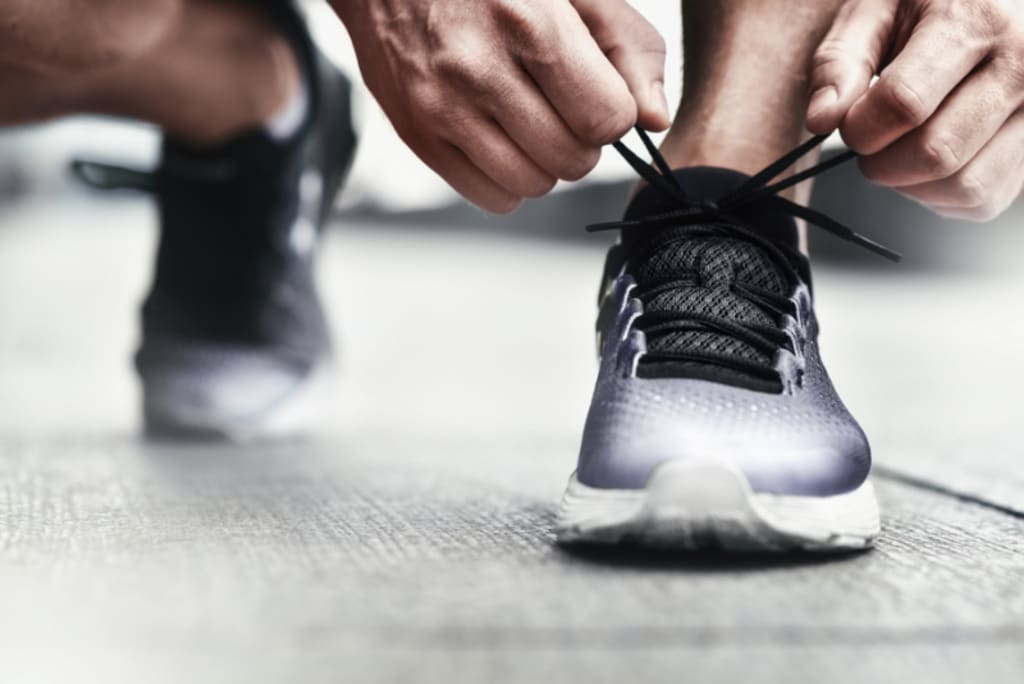 Securing the Perfect Fit
When people think about tennis attire, they are most commonly focused on finding the right tennis racket. And while this is, indeed, of utmost importance, finding the right tennis shoes are equally as important. That is to say, tennis shoes are primarily responsible for allowing you to move freely and safely on the tennis court. Especially if you're a committed tennis player that doesn't shy away from playing tennis each and every week, tennis shoes of high quality are a must. This way, you'll minimize your chances of slipping and getting injured.
However, just because high-quality tennis shoes are important, doesn't mean that it's easy to separate the wheat from the chaff in that department. Luckily for you, here are the 3 most prominent tips when it comes to finding the perfect tennis shoes. If you're interested, keep reading to find out!
1. Tennis Shoe Soles
First and foremost, one of the most essential parts of tennis shoes is the shoe soles. Before you can know which tennis shoes are most suitable for you, you first will have to ask yourself the question of which type of surface you will encounter the most when you're playing tennis. Less abstractly, there are hard tennis courts, indoor courts, clay courts, (artificial) grass courts, gravel courts, smash courts, etc. Each type of surface requires different tennis shoes to ensure that you have a decent grip on your feet.
For instance, if you're a tennis player that mostly plays on indoor/carpet courts, then you'll need low-profile shoes that are very sleek and smooth. Otherwise, you will be less mobile and you might get stuck with your feet on the court. Additionally, with these shoe soles, you will avoid getting black lines on the indoor court.
If you're a tennis player that mostly plays on hard courts, then you'll need tennis shoes with other types of soles. These hardcourts comprise examples such as hard courts and clay courts, These types of surfaces are rather stiff. Hence, this is why you will need shoe soles with herringbone tread. This way, you'll have a good grip and you won't start to slip whenever you move.
Thirdly, if you like playing on smash courts, gravel courts or grass courts, you'll also need tennis shoes with herringbone tread. Another tip in this department is to look for soft soles. Again, this will ensure that you'll have a good grip and will prevent slipping. On a related note, the soft soles will prevent you from damaging the grass, so that's also definitely something to take into account.
2. Overall Comfort
Another very crucial aspect of finding the right tennis shoes for you is making sure that they are comfortable. Otherwise, playing tennis will only start to hurt and that's something to avoid at all costs. In order to determine whether tennis shoes are comfortable, there are some things you can check while you're trying them on.
For example, it's essential that the broadest part of your feet doesn't get pinched. The same goes as regards your toes. If your toes don't have enough room to move, this will be incredibly burdensome on your foot. Yet, it's also not ideal if there's too much space between the ball of your foot and the tennis shoes because this would mean that the shoes are too wide. The key is thus to find the golden mean.
You also must check how the tennis shoes fit in relation to your heel. That is to say, the shoes basically need to fit your feet without even tying them. Less abstractly, if you can just step out of the shoe without any effort, this means that you'll just have to keep looking.
Finally, it's recommended to choose slightly heavier tennis shoes rather than a light pair. This will provide you with a lot of stability and that will greatly and positively impact your game.
3. Shock Absorption
Last, but certainly not least, the perfect tennis shoes have the ability to absorb shocks, which you'll definitely encounter while playing tennis. By investing in tennis shoes with this ability, you'll simultaneously protect your back and joints. Hence, you must look for tennis shoes with a high-quality midsole.
As far as shock absorption goes, this again heavily depends on the type of surface you play the most. As a general rule of thumb, you should remember that the harder the surface, the higher the ability to absorb shocks must be. For example, grass courts have a very soft surface so this only requires a low extent of shock absorption.
Yet, the sole isn't the only thing to take into account as regards shock absorption. No, you must also pay attention to the cushioning on the inside of your tennis shoes. This needs to be rather soft and pleasant. This way, your shoes will be able to absorb shocks left and right while the cushioning will prevent you from feeling a thing!