24 Players I Think Should Be Called up for January Camp 2018
And Why That Doesn't Include Bradley, Dempsey, or Howard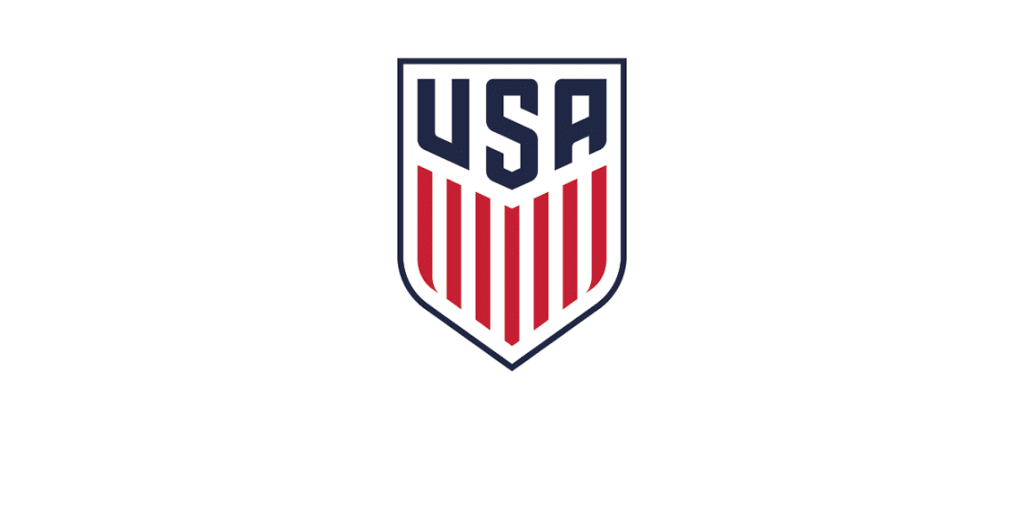 So here we are. 2018. A new year is always a chance at a new start, and for fans of the U.S. men's national team, the January camp represents a clean slate. We won't be going to the World Cup this year, but we have a chance to start putting the pieces of the puzzle together for 2022.
If we had qualified in Trinidad and Tobago that fateful night, this group of players would be different, a blend of youth and experience that needs time together to prepare them for the world's biggest stage.
But we didn't. So, the players called in to this camp will carry the hopes and dreams of all American soccer fans for the next 10 years. Here's who I think deserves a call.
Goalkeepers
Zach Steffen (Columbus Crew), Alex Bono (Toronto FC), Jesse Gonzalez (FC Dallas)
With Tim Howard and Brad Guzan both past their prime and with Bill Hamid and Ethan Horvath unavailable for this camp due to European club commitments, the above three are my picks between the sticks.
22-year-old Steffen spent most of 2017 making standout saves for Columbus and raising hope that he could be the USMNT's No. 1 of the future. But he'll have a lot to prove in the red, white, and blue, and there's no better time to get him acclimated to the demands of international football than the January camp. Look for him to get at least 45 minutes in the concluding friendly against Bosnia on January 28.
Despite winning MLS Cup and being one of the more consistent keepers last year, Alex Bono flies under a lot of people's radar. The general consensus is that he's solid but not spectacular, and probably not national team material. But just ask Toronto fans what they think and I guarantee there isn't another goalkeeper in the league they'd rather have than Bono. I'd like to see him get a half against Bosnia as well.
Jesse Gonzalez is still young, raw, and prone to some serious errors. He also has a very high ceiling, and being third string on a January camp isn't out of his reach by any means.
If Stefan Frei had filed his one-time FIFA switch, I would have him on this roster. At 31, he's still young enough to contribute over the next four years and an it doesn't hurt to have an experienced pair of gloves in the pool. He'll be one to watch over the coming year.
Defenders
Tyler Adams (New York Red Bulls), Ike Opara (Sporting Kansas City), Justen Glad (Real Salt Lake), Walker Zimmerman (LAFC), Danilo Acosta (Real Salt Lake), Greg Garza (Atlanta United), Matt Hedges (FC Dallas), Matt Polster (Chicago Fire)
With the majority of the U.S.'s young defenders playing in Europe, this group is made up largely of players who have a chance to compete as backups to the first string of the future.
The two exceptions to that are Adams and Glad, both of whom have the potential to be in the starting lineup for 2022. A lot of people see Adams as a midfielder, but with the U.S. stocked in that position, I'd give him a higher chance of beating out Yedlin rather than McKennie or Gonzalez (provided our lame-duck Federation can get Gonzalez to commit to the U.S.)
Opara finally has a chance to show what he can do after years of being one of the best, if the most injury-prone defenders in MLS and at 28, he still has time to be a contributor. Polster, Hedges, Garza, and Zimmerman are probably no more than squad pieces of the future, but they have a chance here to prove me wrong.
Dani Acosta has a real opportunity to make the left-back spot his own, mainly because the U.S. doesn't have many options there. Garza and Villafana lack pace, and Antonee Robinson is an outstanding left-back but also a dual national. Acosta was solid for RSL this year and although he's not the quickest, his 1v1 defending is already superior to other left-backs in the pool. Still only 20, there's a very good chance we could see him and George Bello as the left-backs in the 2022 World Cup squad.
Midfielders
Christian Roldan (Seattle Sounders), Kellyn Acosta (FC Dallas), Kellyn Rowe (New England Revolution), Paul Arriola (DC United), Russell Canouse (DC United), Marco Delgado (Toronto FC), Darlington Nagbe (Atlanta United), Will Trapp (Columbus Crew)
Like the defensive unit, our best midfielders are playing abroad. Pulisic and McKennie are the obvious ones, but Williams, Gooch, and Gonzalez (providing he chooses to play for the stars and stripes) are some crucial pieces that won't be a part of this camp.
Again, this is a group with something to prove. Roldan has impressed but the jury is still still out on whether he has the skill to cut it at the international level. Acosta had an up-and-down season with Dallas, and Canouse had a great second half of the season with DC but looks well-behind Gonzalez and Williams for that No. 6 spot. Adams and McKennie can play there, too, so he'll have to show that he's cut from the same cloth as the above to have a real chance.
Arriola is a solid piece, not least because he's a true winger, something we have very few of in the pool. He's also lightning quick, but he needs to be more productive if he's going to lock down a spot in the starting lineup. Nagbe's the other player who needs to show he's more than just skillful. He's talented in possession, but five goals and eight assists in his last two seasons for Portland doesn't exactly scream productive in the final third. That being said, he's capable of playing on the wing and at 26 he's just entering his prime, so he'll have a year or two to force his way into the reckoning.
Delgado, Rowe, and Trapp both had decent seasons with their respective clubs, but being able to put a stamp on the internationally might just be beyond them. They're all in their mid-20s, so this is probably one of their last chances to stake a claim to be in the pool.
Forwards
Jozy Altidore (Toronto FC), Jordan Morris (Seattle Sounders), Juan Agudelo (New England Revolution), Dom Dwyer (Orlando City SC), CJ Sapong (Philadelphia Union)
A lot of people will be pissed to see Jozy on this list, and in some ways I get it. Not only was he part of the group that failed to qualify for the World Cup, but he's never really shone for the National Team at a major tournament, usually due to poorly-timed injuries. He's also big and sometimes lazy, which makes him even easier to hate.
But he's also been the most consistent goal-scorer for the U.S. over the past five years, and with Bobby Wood having his struggles at Hamburg, Jozy's still the No. 1 to lead the line.
Apart from scoring the winning goal at the Gold Cup, Morris had an awful 2017. Being injured for most of the second half of the season didn't help, but three goals in 23 games for Seattle means he still has a lot to prove. Granted he played largely as a winger for Seattle, which brings up the question: "is Morris a winger or a forward?" That's hard to say. Pace is his main asset; he's average at hold-up play and his combination work is poor. To be honest, I think he stunted his growth by spending three years in the college game, but that's another conversation for another time.
Agudelo is another one who spent most of 2017 playing as a winger, and if he can get reps this year as a No. 9 under Brad Friedel, he still has a chance to be Jozy's backup. I'm still not convinced, though, that he has the drive to be a full international. I hope I'm wrong, because the kid is talented as they come.
Dom Dwyer is the heir apparent to Wondo. He hustles hard and is a natural poacher, but beyond that, he doesn't offer much. He's a good squad player and a useful piece if you're trailing in the last 20 minutes, but he'll never be a first-choice striker for the Nats.
So, that's my list. Let me know your thoughts. Your guess is probably as good as mine.